Why would you ever pay for weather forecasts? 
By Anthony Long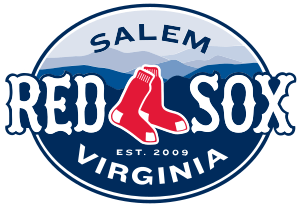 When talking to prospective clients about our services, it often comes with a lot of objections.  It can be hard to grasp what makes a weather service 'different' than what you are accustomed to. That is why free weather apps and news channels have become "the go-to" with handling everyone's weather needs. However, what many don't realize is there is a better option to serve their weather needs and improve their day to day operations when handling the impacts of weather.  
Even proponents of BAMWX such as Will Cole, Director of Field Operations for the Salem Red Sox, displayed skepticism before subscribing to BAM Weather
Skepticism is common. Why would people use BAM's paid service when we can get all of our information from free weather applications? Yet, the keyword there is "applications", not application. Plural, meaning people are running their operation based on multiple sources of information trying to gather as much as possible for ONE question. What a headache.  That is exactly what Cole and the Red Sox had been doing.
"We were skeptical at first, we were using 7 different weather apps to try to get the right forecast and we wanted something easier," Cole said.
Does this sound familiar to anyone? We know it does.
Forecasting is one of the most difficult jobs to have. 100% accuracy is impossible and model data can be erratic. Subsequently, meteorologists have to be able to communicate changes in model data – something free apps cannot do. It's not the model data itself that is creating issues, but what is being done with that model data that makes the difference.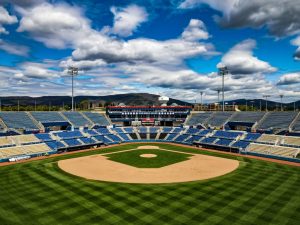 "Other apps have said it is going to rain heavily, you said it wasn't, and yours was always right,"  Cole said. "I initially wasn't going to tarp one night but then I got a forecast for an extra inch of rain overnight and it was dead on and it saved our field." 
Model data, aka app data, is not always going to be correct.  That is where BAM's meteorologists make all of the difference with the information that they are able to provide. Getting direct consultations from a meteorologist that can communicate changes and movements in the forecast is where you are going to see highly accurate results and the ability to make game time decisions that will improve the efficiency of operations.
"The chat function is hands down top of the market," Cole said.  "I've had other services and the comparison is not even close," Cole said.  "It's great to have a meteorologist available 24/7.  They've helped us make decisions on tarping, delays, and cancellations."
Time is also another crucial aspect with weather. Split second decisions can mean the difference in thousands of dollars and the safety of patrons.
"We'll message the meteorologists on the field on the way to the locker room, a 5 minute walk, and by the time I'm there we have a forecast," Cole noted. "The biggest thing that separates this service from others is that the meteorologist always replies within 90 seconds, that's huge because we'll be looking to make a decision within minutes and we have to know fast, with BAM Weather we always do." 
You can get all the weather information in the world but unless you have someone that is actually able to analyze and understand the information for your location and what it is actually doing, it is basically useless.  
All of that is great, but why would you pay? Who wants to see a return on their investment? Everybody. Always.
"If we can save one firework night, the service pays for itself.  And you guys have saved 5 firework nights and several games."
One firework night paid for the service.  One. Imagine the decisions you have had to make for your operations without getting the most accurate information. What has that cost you?  BAM can assist you with those decisions.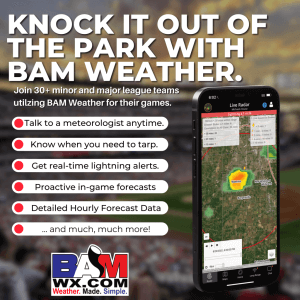 There is nothing better when running your operations than knowing you no longer have to manage the weather forecast on top of everything else.  Imagine taking that weight off of your shoulders and literally having your own personal meteorologist that ensures you have the answers you need 24/7.  Having a service like this not only takes weight off of your shoulders but can save you time, money, and increase the efficiency in which you work on a daily basis.

"One of the hardest things in my job is the weather, and to have that stress off of me is so nice," Cole said. "I've been a part of sports organizations worldwide and there's few things I back, and this is one of them."
If you are looking to take that next step in your operations then click the link below to learn more/inquire or sign up today.  Weather. Made. Simple. 
Get started today by inquiring at BAWMX.com/bam-info-inquire/.
Sign up here: https://weatherporthole.com/register.php?