Save money, enhance safety.
Weather consulting from BAM Weather.
Businesses lose valuable time and money acting off bad weather information. At BAMWX we provide 24/7 weather consulting to help you make better decisions, so you can run your operation as efficiently as possible.
We understand how frustrating bad weather data can be. That's why BAM has meteorologists working around the clock ensuring clients like the ones below are constantly updated with the best information possible. Talk to a human when you're making big decisions rather than relying on data displayed in an app!
You'll be shocked to see how much time you free up and money you save by adding BAMWX to your operations plan.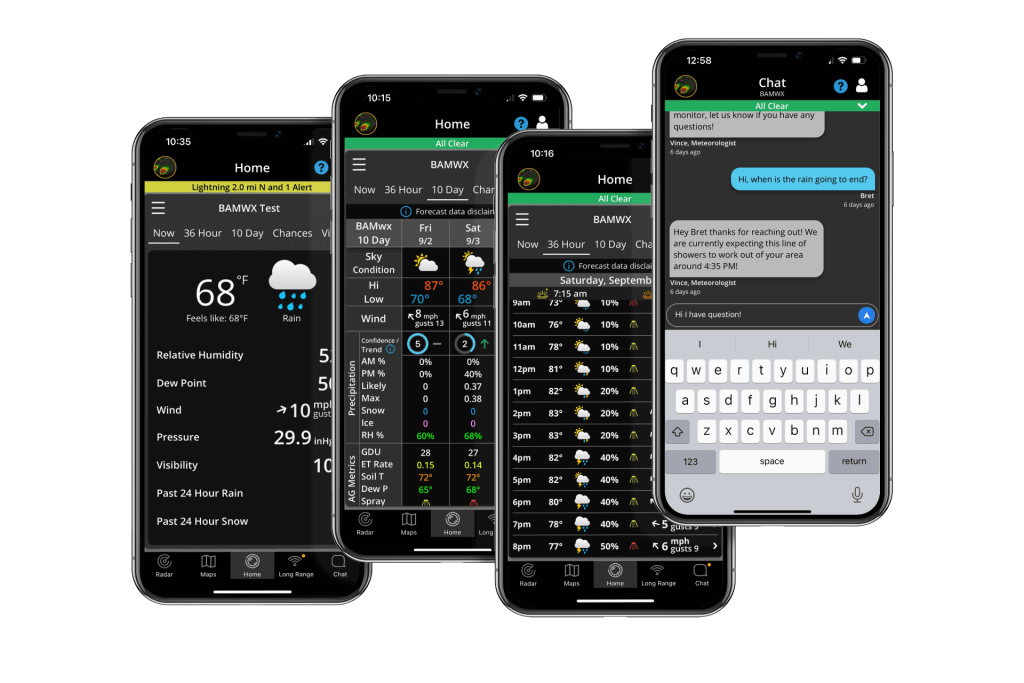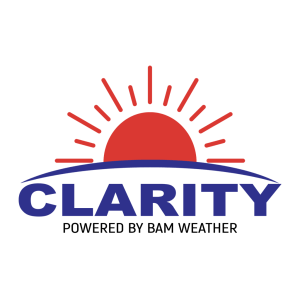 Steps to Start Getting Better Weather Information: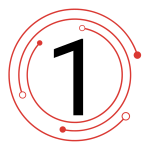 Talk to a BAM representative to see where we can help fill the gap in weather forecast information.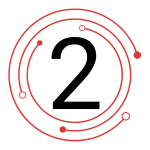 We know weather impacts everyone differently. Create a customized solution applicable to your exact needs.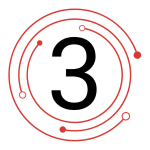 Never Stress About Weather Again!
Stop flying blind when it comes to weather and start acting off information that will lead to smooth and confident operations!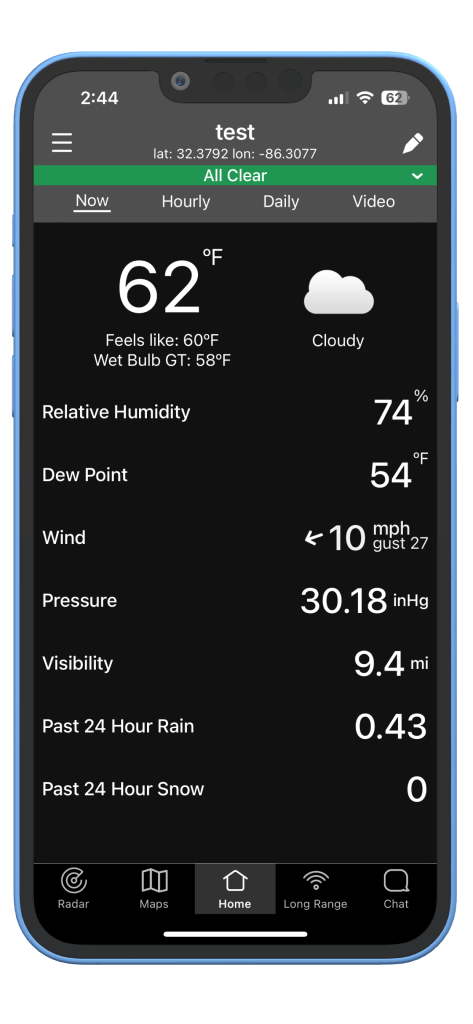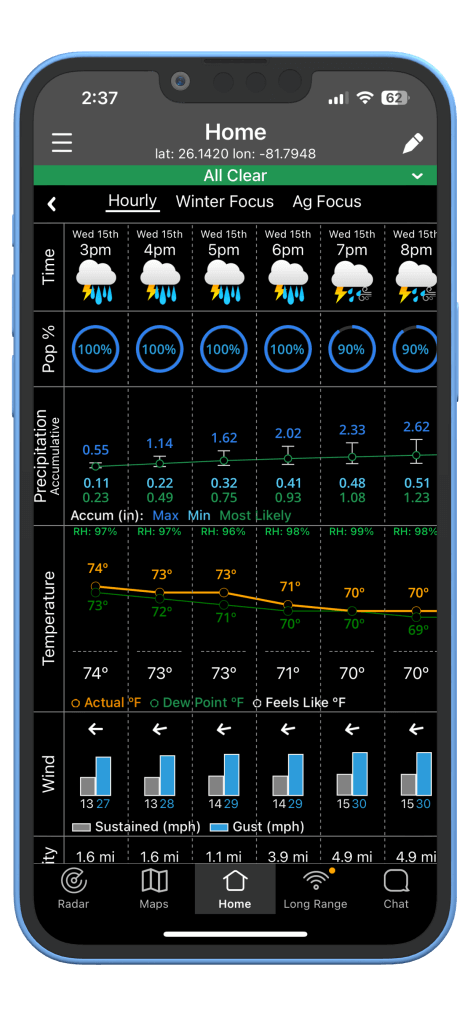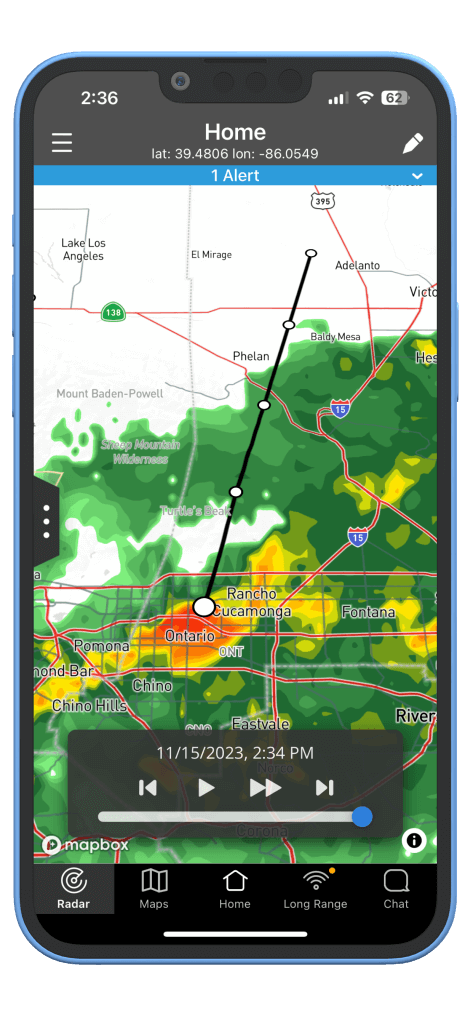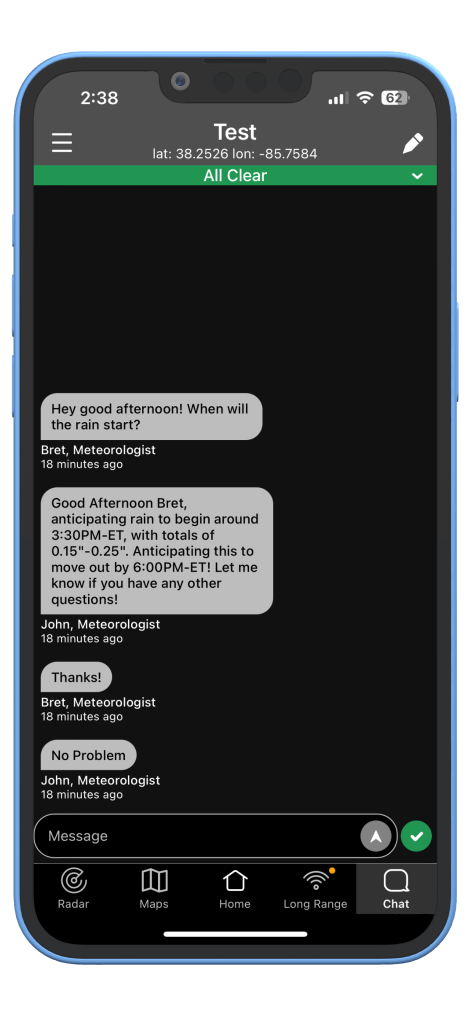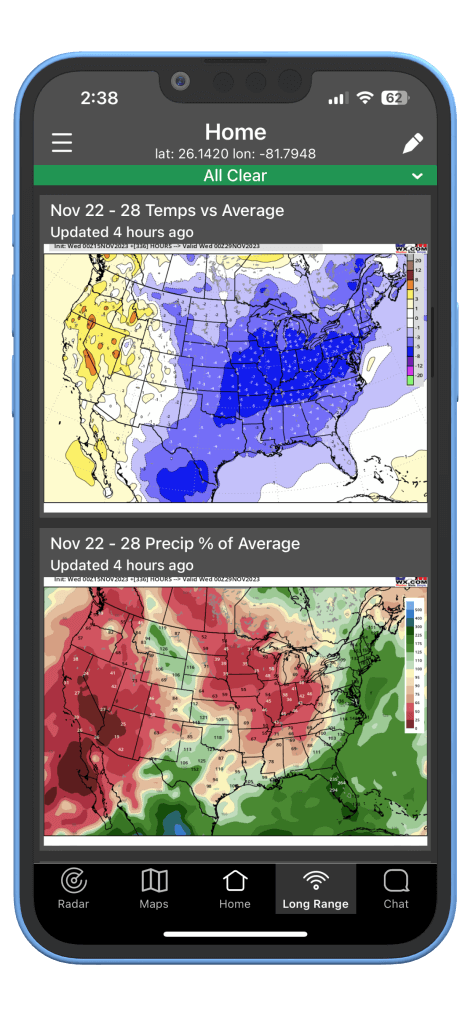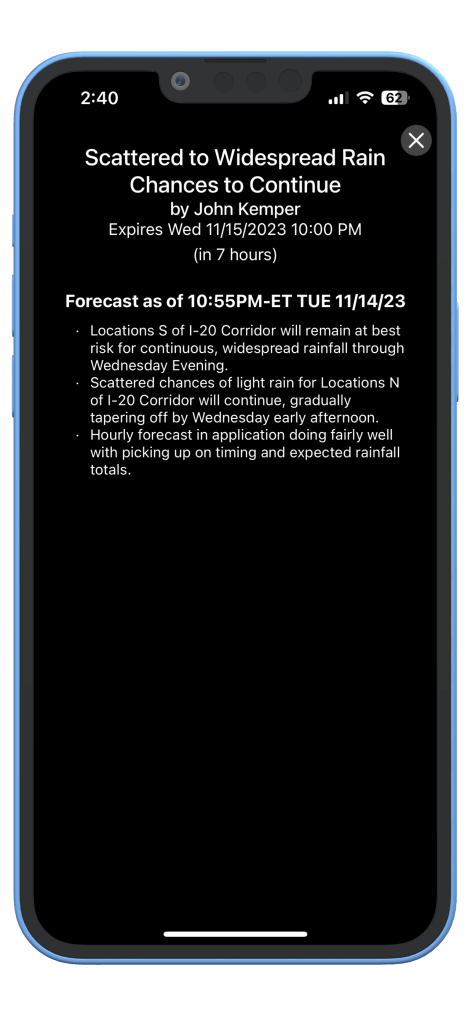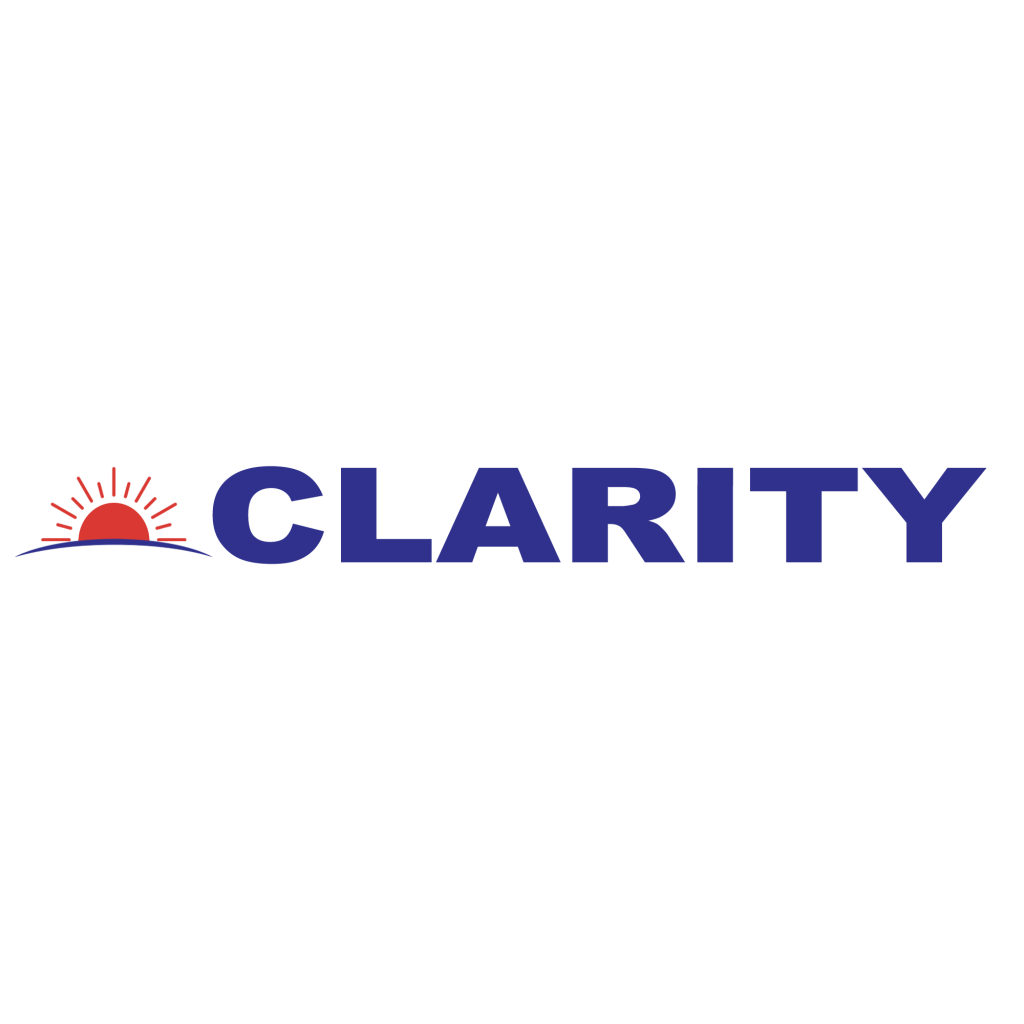 Track Current Conditions and Recent Observations
Detailed Hourly Forecast
Industry Specific Tools
2 Minute Hi-Res Radar
Lightning & Storm Tracking Capabilities
Ask a Meteorologist a Question Anytime
Weekly, Monthly and Seasonal Forecasts
Custom "Forecast Insight" Commentary from our Meteorologists