Good Sunday morning!  A very warm and humid stretch of weather on the way throughout the next week, with temperatures running several degrees above normal. A few t'storm chances in the forecast through mid-week, then mainly dry late week into next weekend as an upper-level ridge builds across the region, which will tend to cap off any storm risks.  This is also when temperatures could get as high as the upper 80s if not near 90º – quite warm for late September.
Today looks like a repeat of yesterday with mostly sunny skies.  Highs this afternoon warm into the middle 80s.  Winds will be light and variable, less than 5 mph.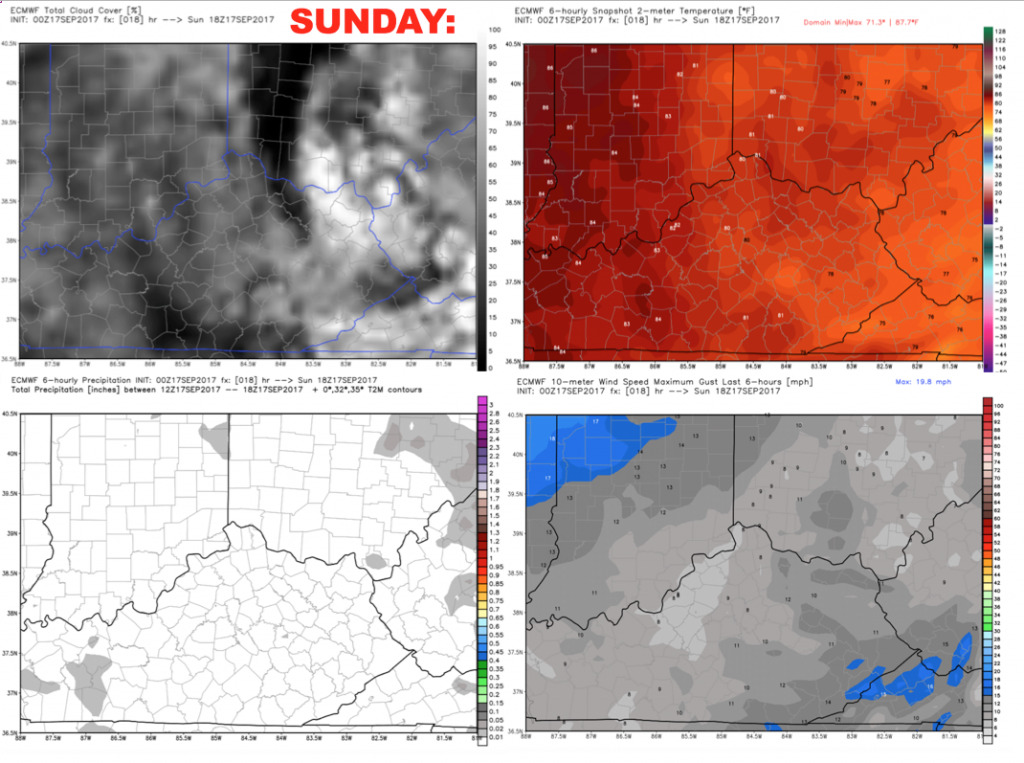 Tuesday we expect a few scattered storms across the area, with coverage ~30% (greater west, lower east).  Cannot rule out a weather delay, but a better chance that the game is dry.  Southwest winds 5-10 mph, becoming calm in the evening.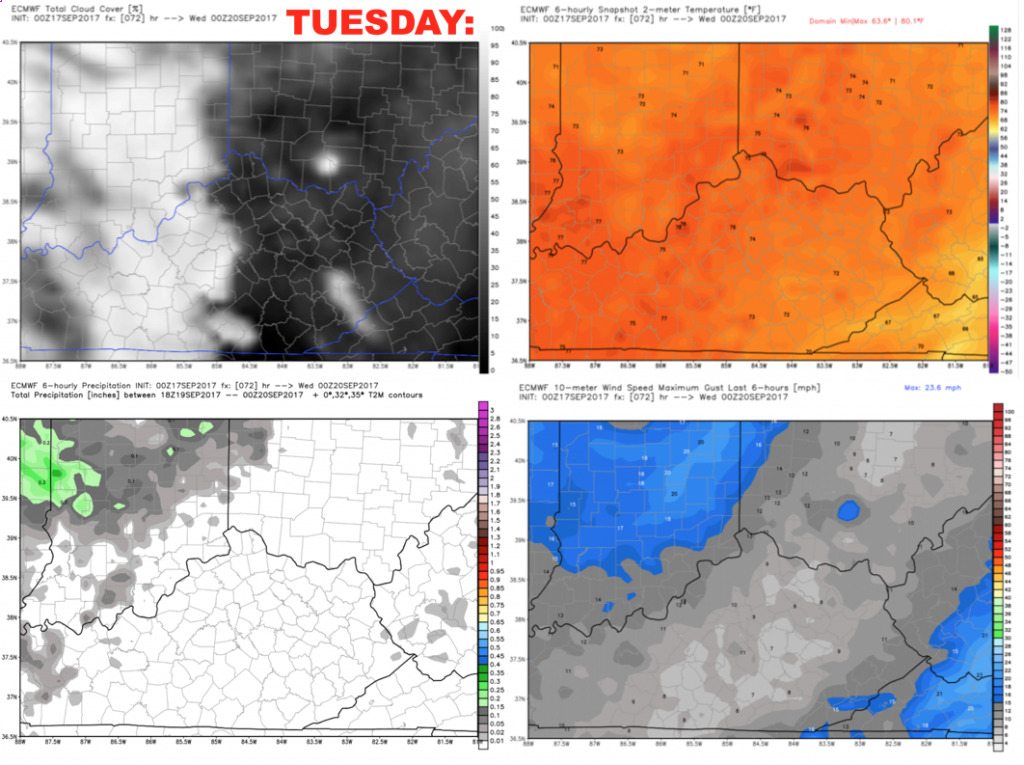 Wednesday we will hold course with ~30% coverage of showers and storms.  This day may actually be our best storm chance of the week, but uncertainties in placement of the shortwave make it tough to go any higher on the storm chances until we get closer.  Regardless, only expecting widely scattered coverage and a diminishing trend in the evening as we lose the daytime instability.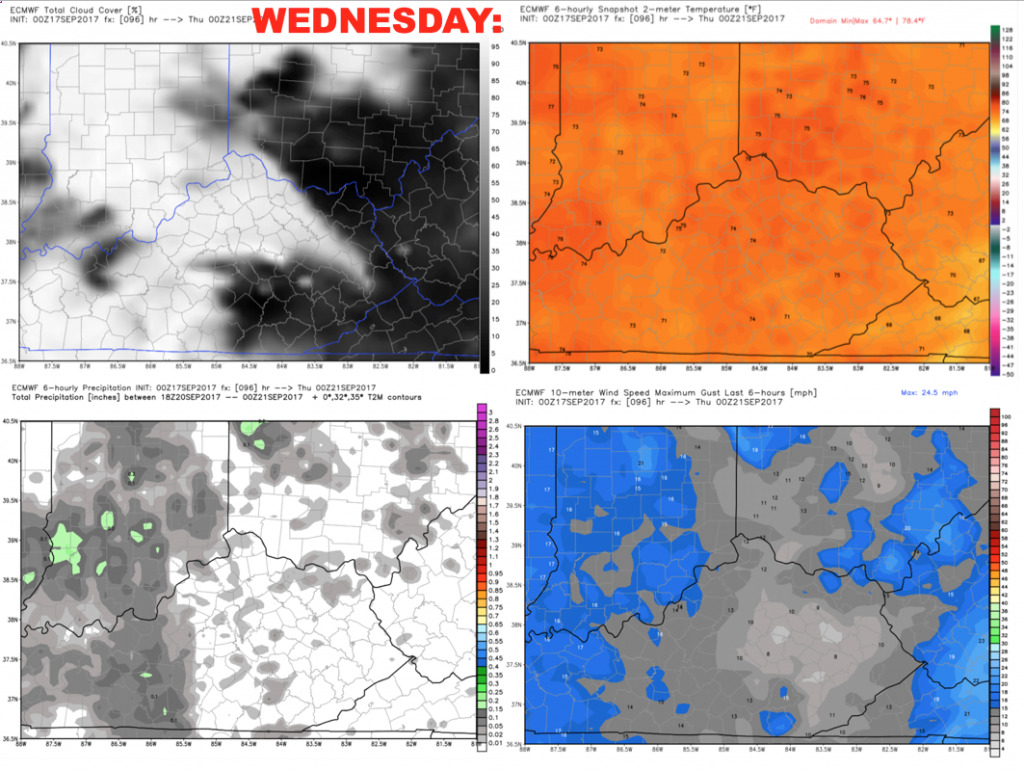 Thursday, heights will be increasing aloft which will make it more difficult for storms to develop.  We will keep a stray storm chance in the forecast, but the game is likely dry with no weather concerns – just very warm!  Temperatures fall into the middle 70s during the game.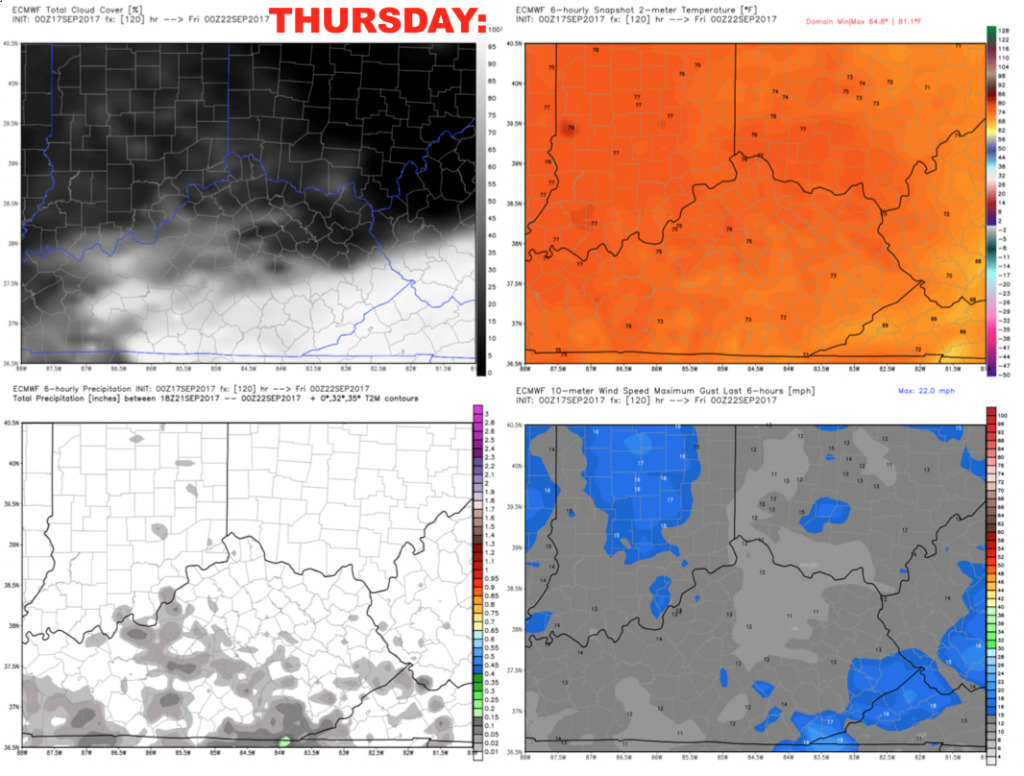 Friday looks dry and hot – with highs in the mid/upper 80s and a light east wind 5-10 mph.  Temperatures fall into the middle 70s during the game.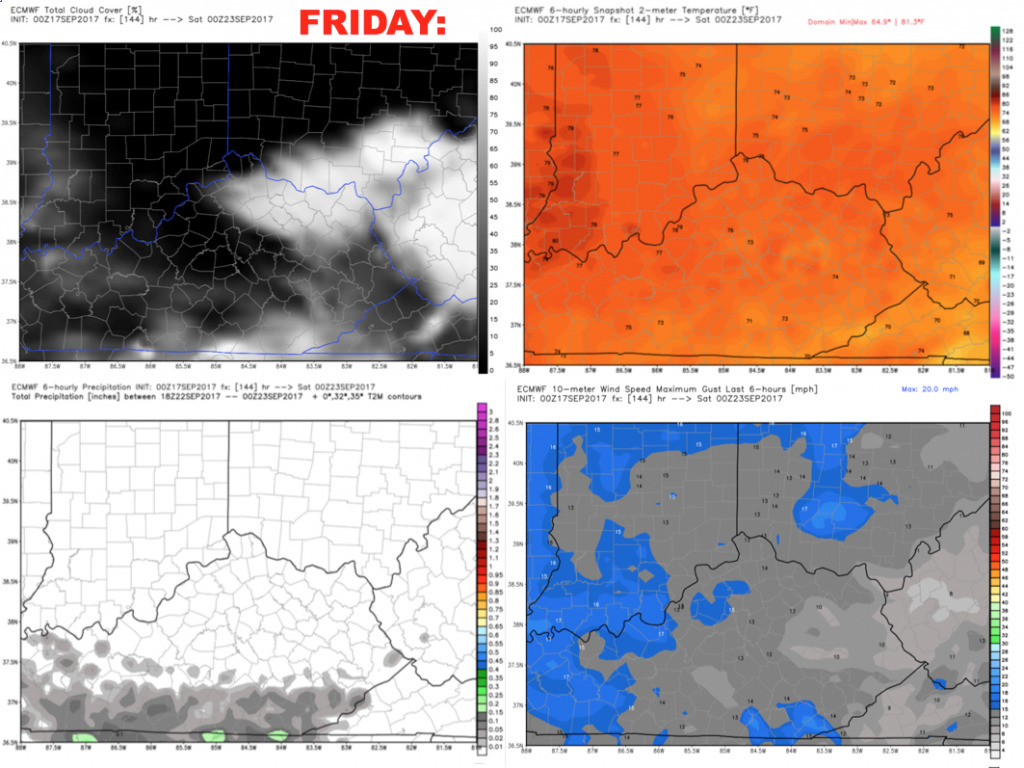 Saturday looks like a repeat with mostly sunny skies and hot conditions.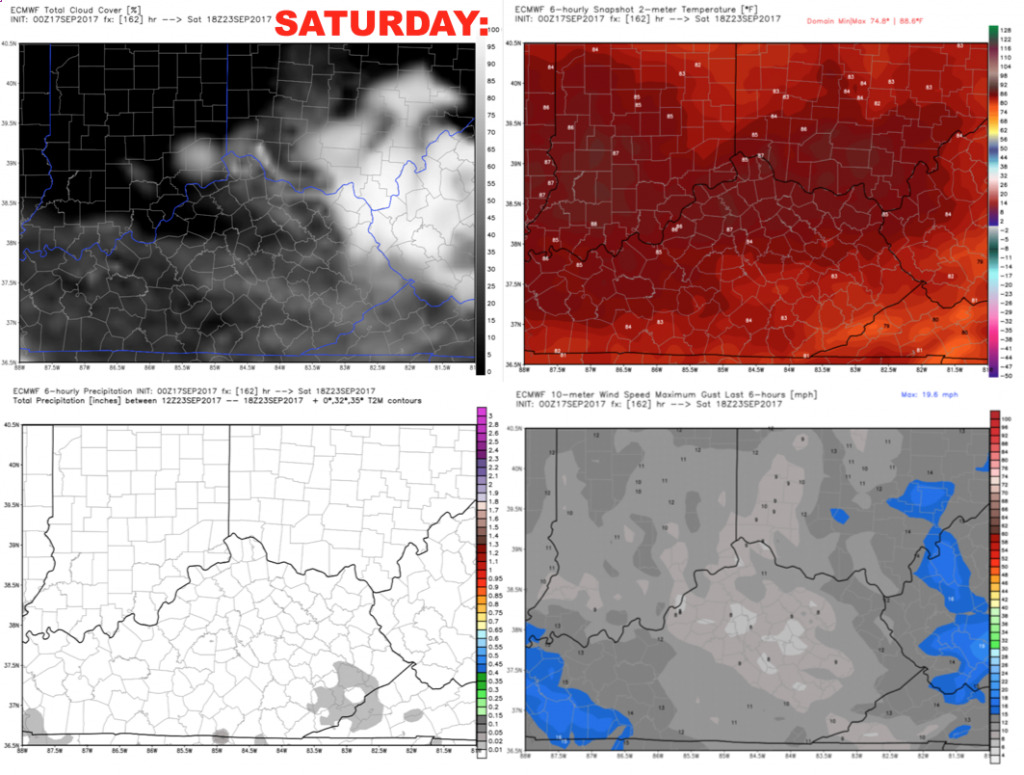 Sunday remains dry for now as the upper-level ridge continues to dominate.  Highs well into the 80s with a light east wind 5-10 mph.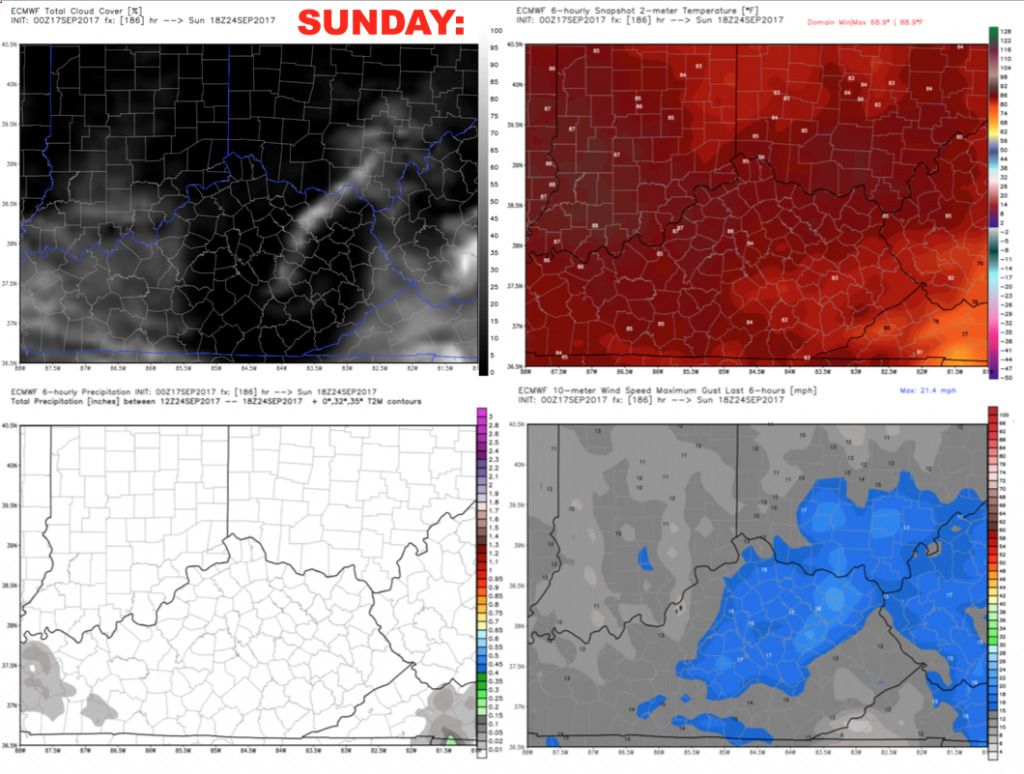 Have a great Sunday, and let us know if you have any questions!