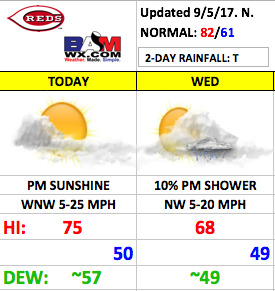 Good Tuesday morning!  A cold front is working through the region this morning, with scattered storms now moving south of the area.  Conditions will improve through the day with some sunshine working in this afternoon,  along with a much cooler day.  Temperatures will trend even cooler on Wednesday.  
Today should become a very nice day with sunshine building in this afternoon.  Expect dry conditions this evening with partly cloudy skies.  High temperatures will reach the middle 70s, quickly falling into the 60s this evening.  Winds will be west-northwest 5-25 mph, decreasing through the evening.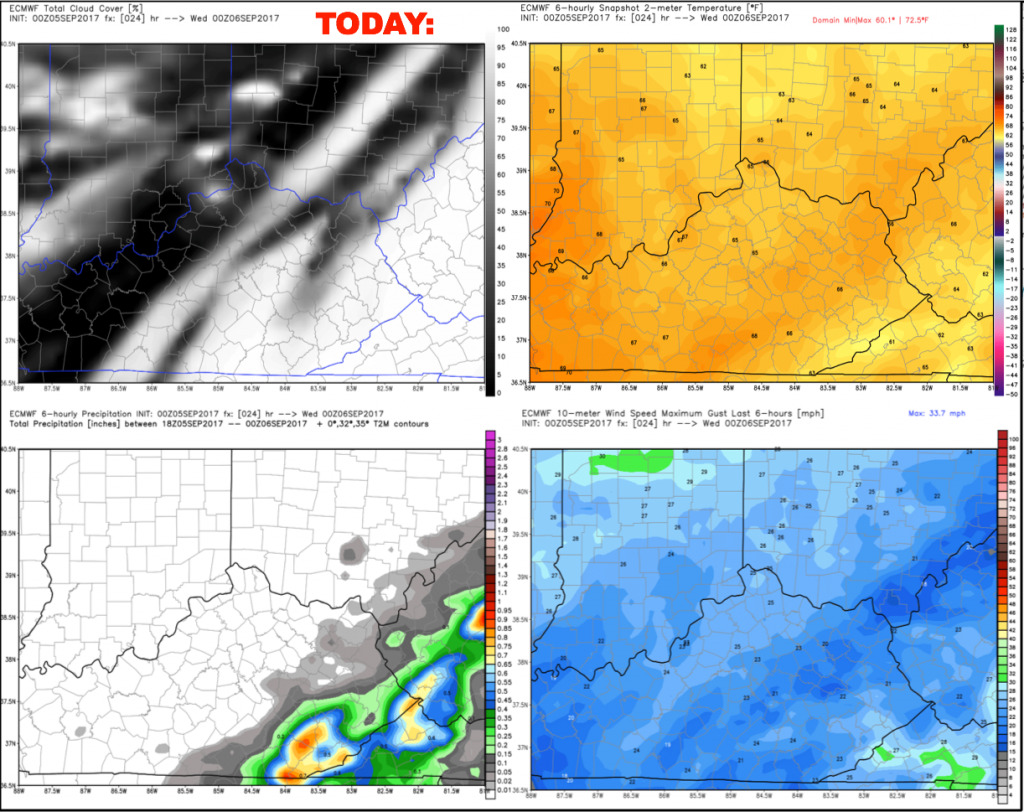 Wednesday will start out with mostly sunny skies, but skies will become mostly cloudy for the afternoon.  We may see a few scattered showers pop-up, but most of those should stay north.  We will keep a ~10% shower chance in the forecast, but the game should get in dry.  Here is a look at future radar off the hi-res NAM model Wednesday afternoon: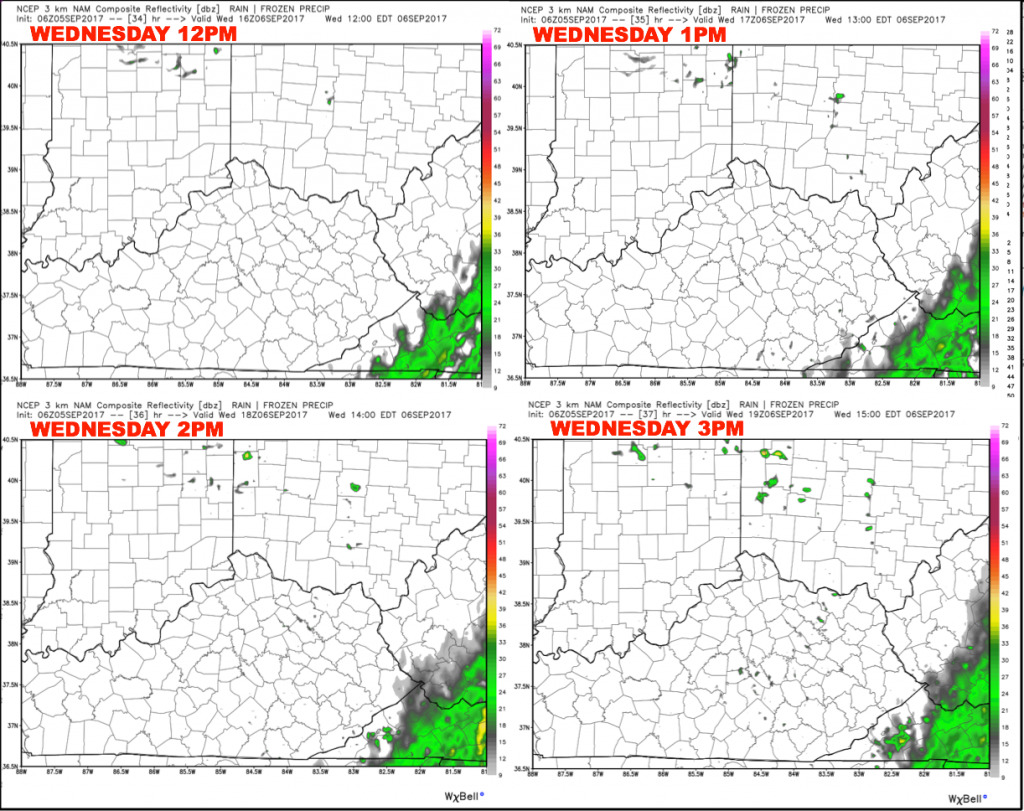 Winds will be out of the northwest 5-20 mph, with afternoon temperatures remaining in the 60s.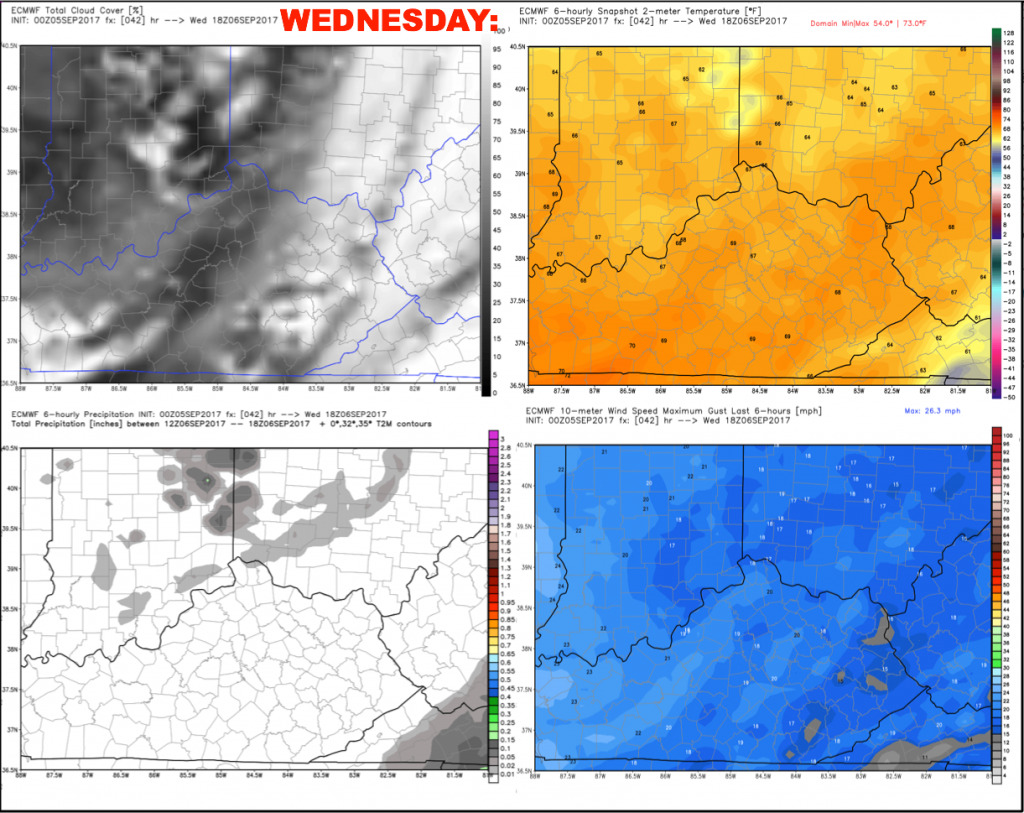 Have a great day, and let us know if you have any questions!