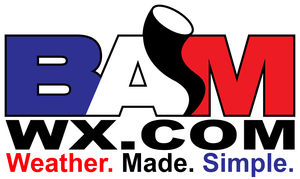 Contact:
Terry Powers;
[email protected] (317) 771-9671
BAMWX.com
January 10, 2020
FOR IMMEDIATE RELEASE
Tovar Snow Professionals selects BAMWX for weather
Greenwood, Ind. – BAM Weather (BAMWX.COM) announced today it has been selected as the single source of weather information by TOVAR Snow Professionals to support its winter operations.
"Our selection as the single-source weather provider for Tovar is the direct result of our commitment to service and forecast accuracy standards" said Michael Clark, co-owner and meteorologist at BAMWX. "As the largest snow removal company in the nation and an industry leader, Tovar has unique needs to have precise weather information to optimize their regional operations and provide the best possible value to their customers – which are goals we can help them to achieve," Clark added.
BAMWX provides accurate forecasting and 24/7 weather updates for 17 different locations across the Midwest for Tovar, who utilizes the data to make decisions on implementation of its operational plans to serve its clients across multiple states.  "After 29 years of using other weather services we switched to BAM Weather this season," said Eric Hartmann, Executive Vice President of Tovar Snow Professionals. "They provide us with excellent data to help us make better decisions, which saves our customers money. Their accuracy is superior to any service we've ever used in our 30 years of business."
Tovar's client roster is quite diverse and includes business and retail giants like Target, Simon Malls, Lowe's, Walmart, Home Depot, FedEx, UPS, the FBI, the US Postal service.
ABOUT TOVAR SNOW PROFESSIONALS: Tovar (http://www.tovarsnow.com/) is the nation's largest professional snow removal company with corporate operations based in East Dundee, Illinois. Founded over 26 years ago, Tovar supports areas of Illinois, Indiana, Wisconsin, Iowa and Missouri with plans to expand into Michigan and Minnesota in the next year.
In addition to snow removal, Tovar has also developed its own "environmentally friendly" products. Tovar Enviro-Blend™ was created to reduce the amount of salt needed to make the process more efficient and cost effective.
ABOUT BAM WEATHER:  BAMWX specializes in delivering accurate, customized, client-specific weather information services. In addition to snow removal companies across the Midwest, BAMWX also provides weather information for industries including school districts, professional and collegiate sports, motorsports, concerts, fairs and festivals, agricultural, landscape and energy clients. With expertise and attention to detail in both short- and long-term forecasting, BAM's #1 goal is to assist its customer in timely decision support based on accurate weather analytics.
### END###