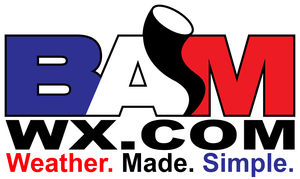 Contact:
Terry Powers
[email protected]
(317) 771-9671
FOR IMMEDIATE RELEASE
March 18, 2020
BAMWX selected as official weather provider for Summer Bash Indiana
Greenwood, Ind. – BAMWX (BAM Weather) announced it has been selected as the official weather provider for Summer Bash Indiana 2020, an all-inclusive rock music festival.
BAMWX provides professional weather forecasting and monitoring for its clients. "We are excited to support the staff and attendees of Summer Bash Indiana and help mitigate their weather-related risks for the 2020 music festival," said Michael Clark, co-owner and head meteorologist at BAMWX. "Our team of meteorologists will provide the concert staff with an actionable forecast, followed by continuous monitoring and communication regarding any weather-related concerns," Clark added.
BAMWX will provide real-time data, allowing the Summer Bash Indiana to make informed decisions based on approaching weather. "We fully expect the weather to cooperate with SBI 2020, as it has with all other years. But using the past to predict the future can lead to not so great outcomes. That's why we're so excited to partner with BAMWX this year," said Stoddard Worman, co-owner of Summer Bash Indiana. "Their location-specific services mean that on the day of the event, I can focus on customer service, not weather prediction. I'm a better owner and festival manager because of BAMWX."
ABOUT SUMMER BASH INDIANA: Summer Bash Indiana, a JPW Entertainment LLC production, is Indiana's first All-Inclusive Rock Music Festival. By including all the music, food, beer/wine, camping, ticket taxes, ticket fees, and parking into one low price, Summer Bash aims to create a new type of festival: one that focuses on the attendees', bands', vendors' and staffs' experience. More info can be found at www.summerbashindiana.com!
ABOUT BAM WEATHER:  BAMWX specializes in delivering a very simple yet unique and personal forecast. BAM provides professional forecasting services for multiple industries including professional and collegiate sports, concerts, fairs and festivals, agricultural, snow removal, landscape, energy, special events, schools and more. With a focus and extreme attention to detail in both short- and long-term forecasting, BAM's #1 goal is to assist its customers in high cost decision support based on accurate weather analytics.