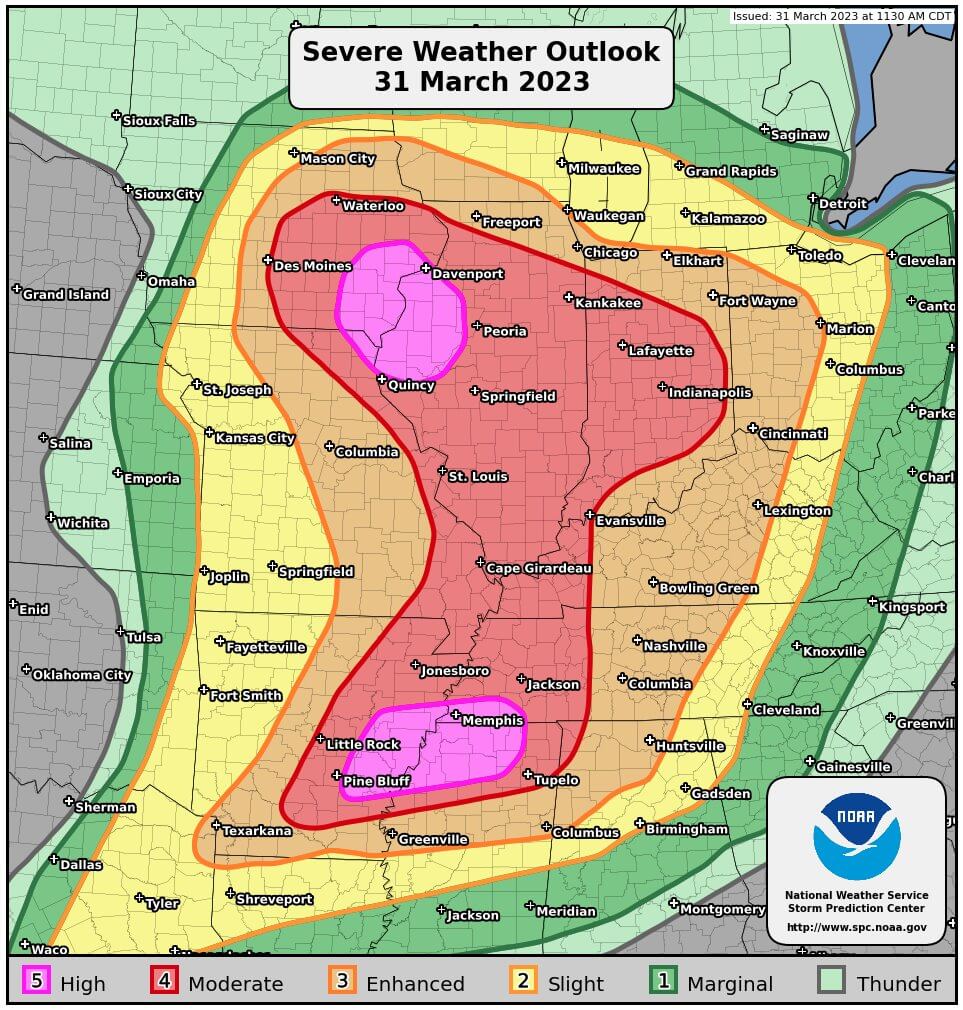 The date of March 31 will be engrained in people's memories for years to come, not only at a local scale, but nationally. 
By Bret Walts
138 tornado reports were confirmed nationally with 22 in the state of Indiana and four coming as EF-3 tornadoes. Sadly, five people lost their lives in Indiana in these storms. Nationally, it was a rare day with two separate high risk areas for severe weather issued by the National Weather Service early in the afternoon on March 31st – the first time two high risks had been issued in a single day in more than a decade. Ultimately, the forecast verified as March 31 – April 1, 2023 surged into the top 5 Tornado Outbreaks in a 24 hour period of all time. 
OVERALL SET-UP FOR INDIANA: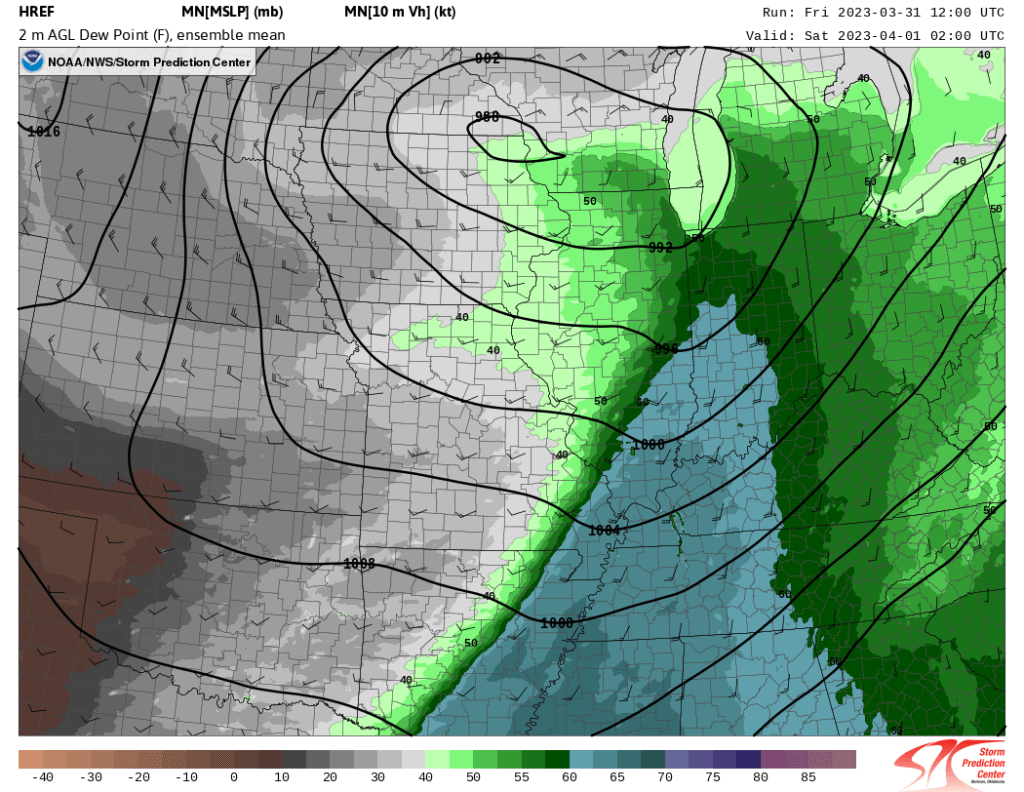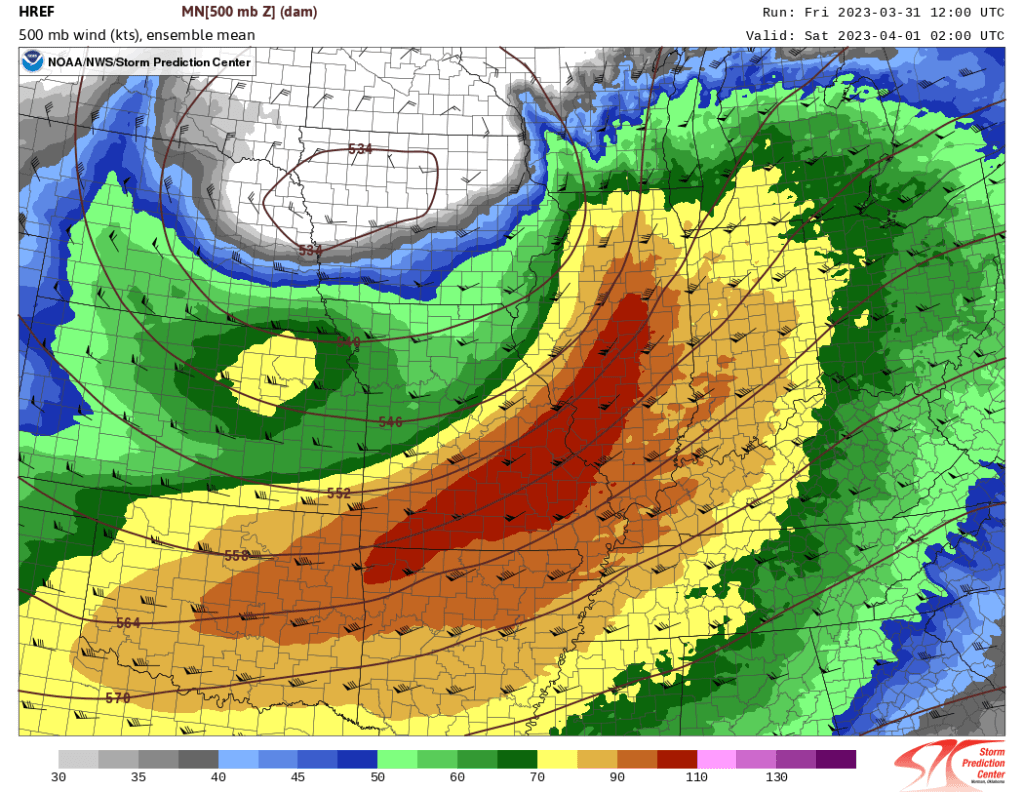 A powerful low pressure system developed late last week and moved into the Midwest which allowed warm and moist air to surge into the impacted area. The strong low-pressure system was associated with a very strong jet stream in the mid-upper levels of the atmosphere. Research has shown that strong mid-level jet streams increases potential for tornado outbreaks. This jet moved directly overhead in the evening hours of March 31st. Surface winds from the south/southeast following the passage of a warm front near sunset provided the key ingredient for tornadic activity: wind shear. Wind shear is the final ingredient necessary for tornadic storms along with moisture, lift and instability. The combination of strong winds well above the surface out of the southwest and a south/southeast surface wind allowed for a big "turning" or "changing of directions" of wind with height – very favorable for rotating storms. A bit of sunshine following afternoon storms along with a surge of warm air following the warm front provided ample "instability" and moisture for storms in the evening with the cold front ultimately providing the "spark" to fire off storms. The combination of these ingredients set the stage for, literally, a perfect storm.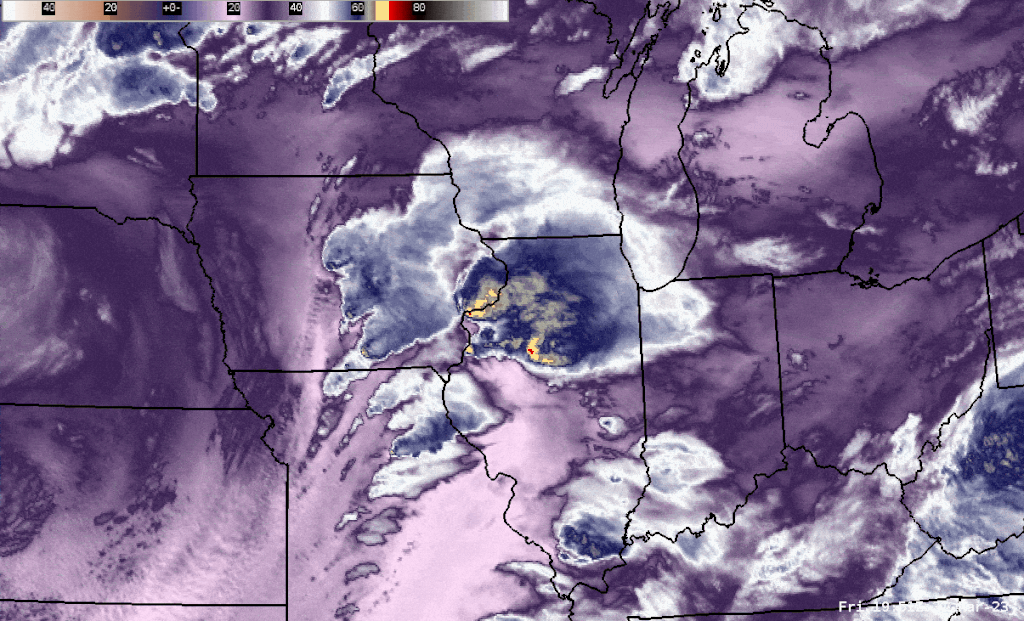 CENTRAL INDIANA EF-3 TORNADOES:
With the ingredients in place, storms began firing in Illinois that evening. The main line would quickly become organized, but just east of St. Louis, the storm that would drop multiple EF-3 tornadoes had already developed ahead of the line. The images and discussion below provides details on what the BAM Meteorologists were seeing as they prepared clients and social media for increasingly dangerous storms.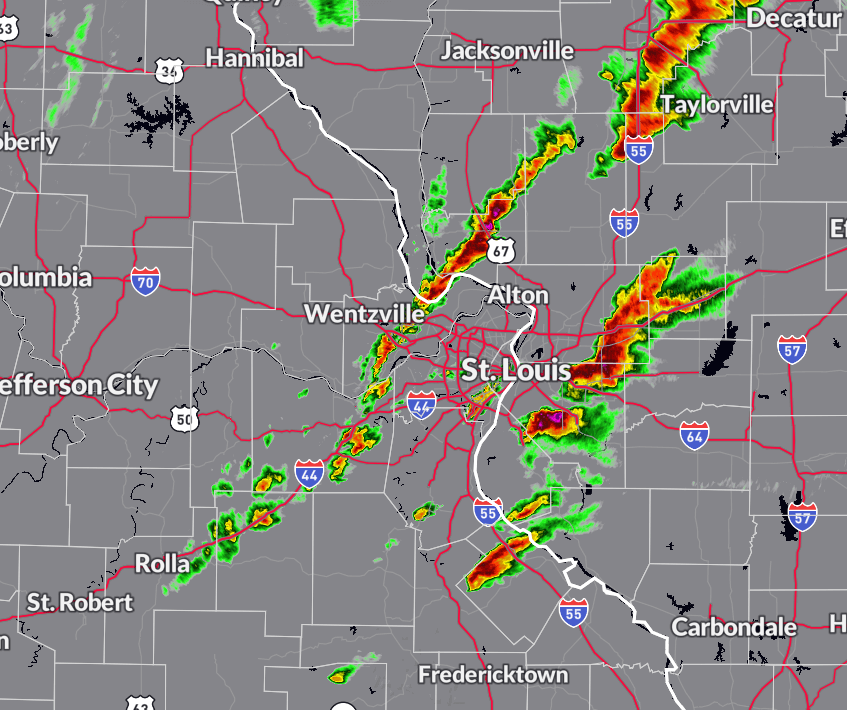 The dynamics discussed above ultimately led to firing storms near the St. Louis Metro area shortly before 8PM CT. These storms would ultimately be the storms that produced tornadoes and severe weather across Central IN. The cells ahead of the main line of storms were of particular note as they could better tap into the wind shear aloft and be prone to rotation – and they did. BAM's meteorologists were tracking this storm even before it dropped a tornado initially near the Illinois and Indiana border.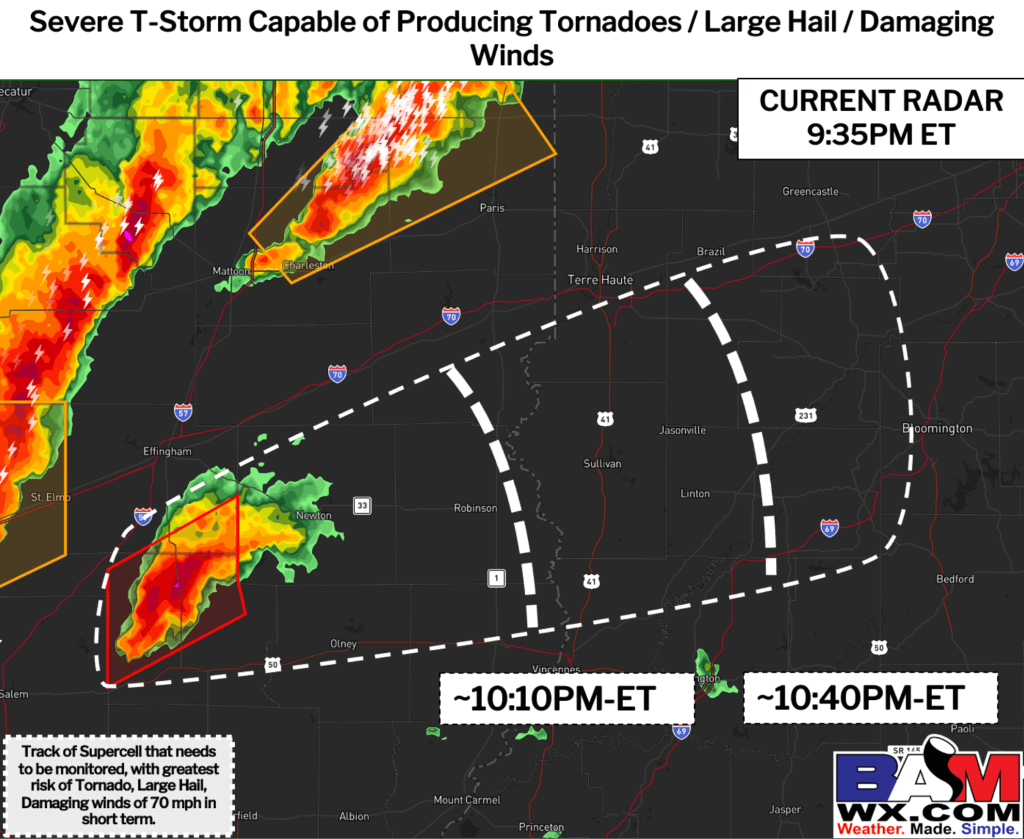 Here was the push alert sent to directly to the phones of BAM clients in the path of the storm at 9:35 PM ET. Ultimately, the tornado would move through Sullivan, IN at about 10:20 ET. BAM clients receive numerous push alerts during instances of severe weather – ahead and during a storm. Severe thunderstorm and tornado warnings are issued for specific addresses rather than county based so every clients knows when they receive a warning it is time to act (i.e. no false alarms).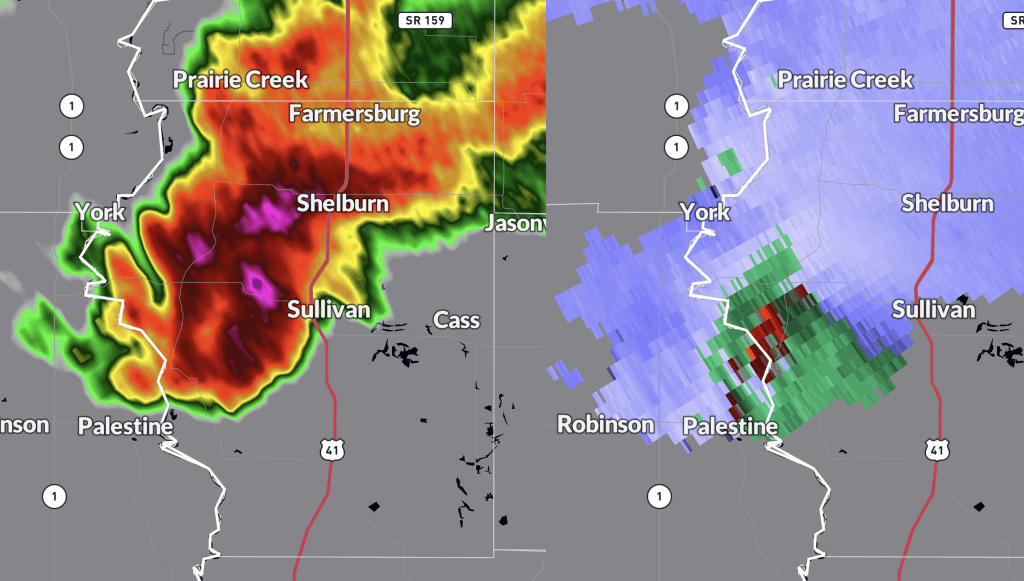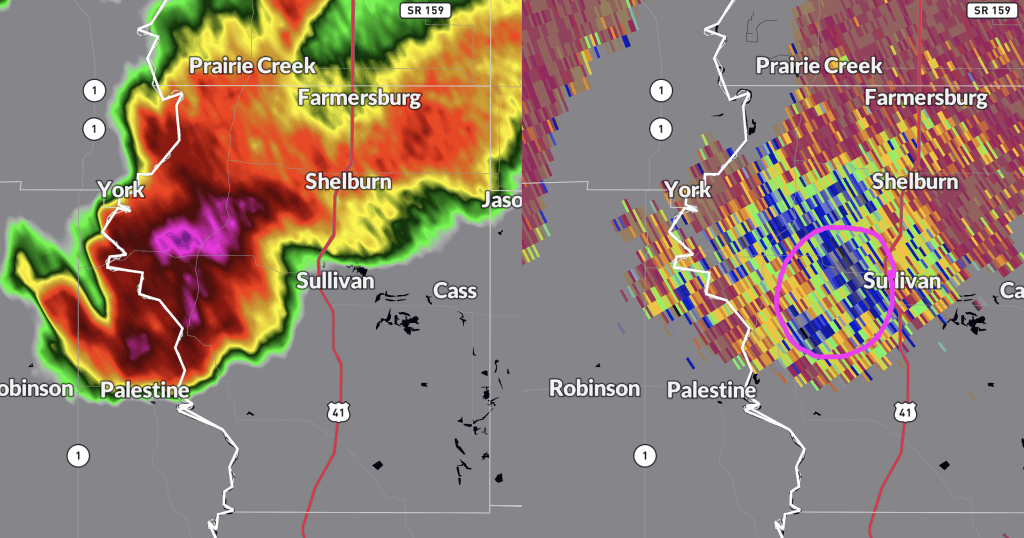 As noted above, the time to act for Sullivan, IN came during the 10PM ET hour. This storm would eventually track all the way through Central Indiana – including stops in Sullivan and Whiteland. The two images above were snapshots when this storm produced an EF-3 tornado in Sullivan, IN. Both radar images highlight a clear tornado signature with the top one showing rotation via radar wind velocity data (green areas indicate winds moving TOWARDS Indianapolis, and reds indicate winds MOVING away from Indianapolis). The bottom image shows a side-by-side image of radar as the storm approached Sullivan and a parameter we call the "correlation coefficient". Simply put, this radar tool can tell us when debris is lofted into a storm. In this case, the dark colors (blues/greys) indicated notable debris lofted into the storm and a harrowing representation of a violent tornado on the ground.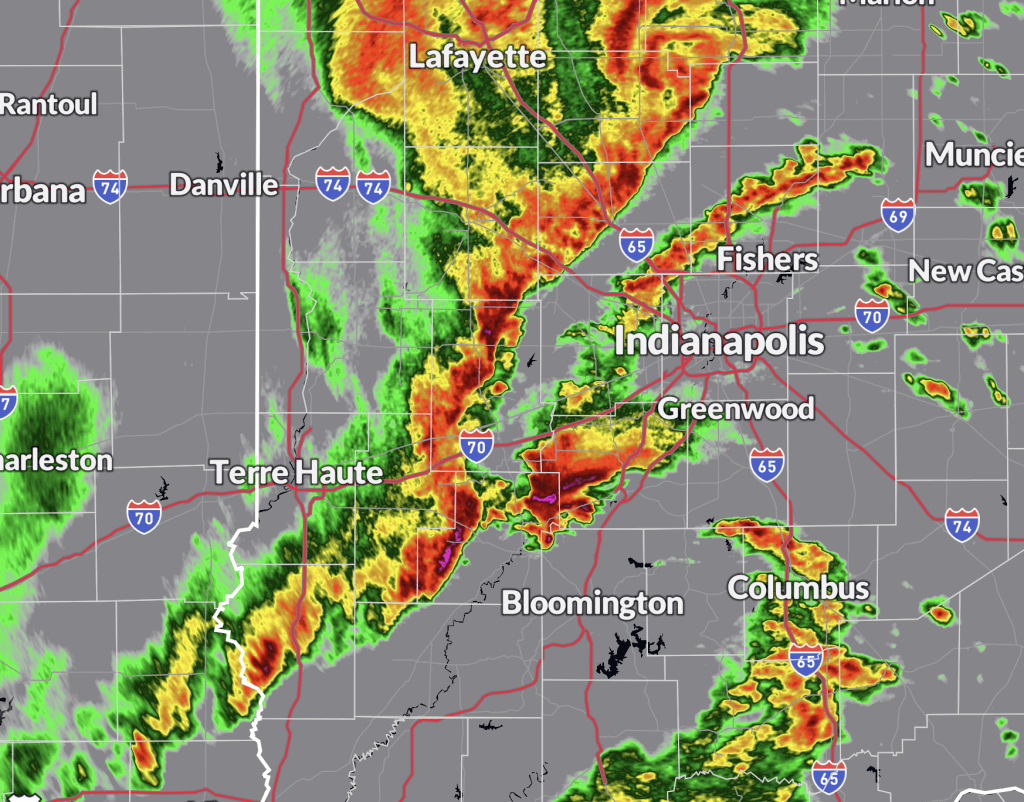 After producing destruction in Sullivan, this storm's rotation briefly weakened before dropping another EF-3 tornado east of Spencer, IN. The wide zoom on the radar image above shows a notable noticeable hook (comma shaped look) in the storm as it passed through NW Monroe county. Unfortunately, this new tornado did cause two deaths in McCormick's Creek State Park. Note, following the tornado warned storm, the main line of storms was gearing up to the west and producing widespread damaging wind gusts – proving to be a significant 1-2 punch.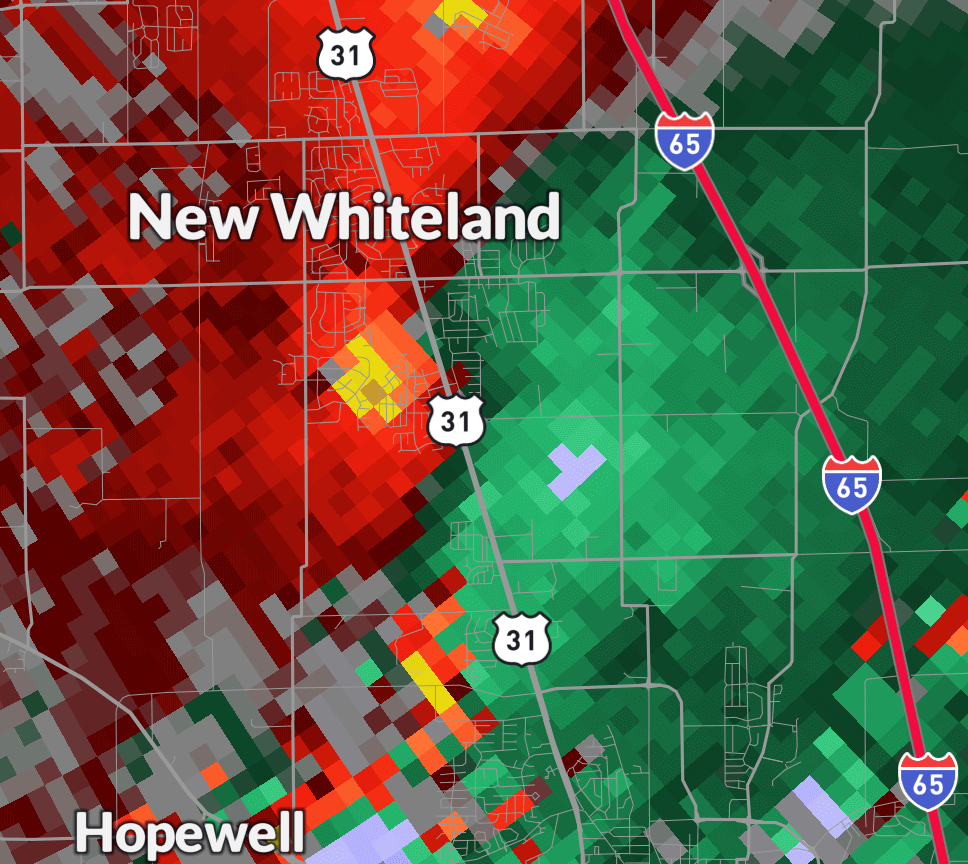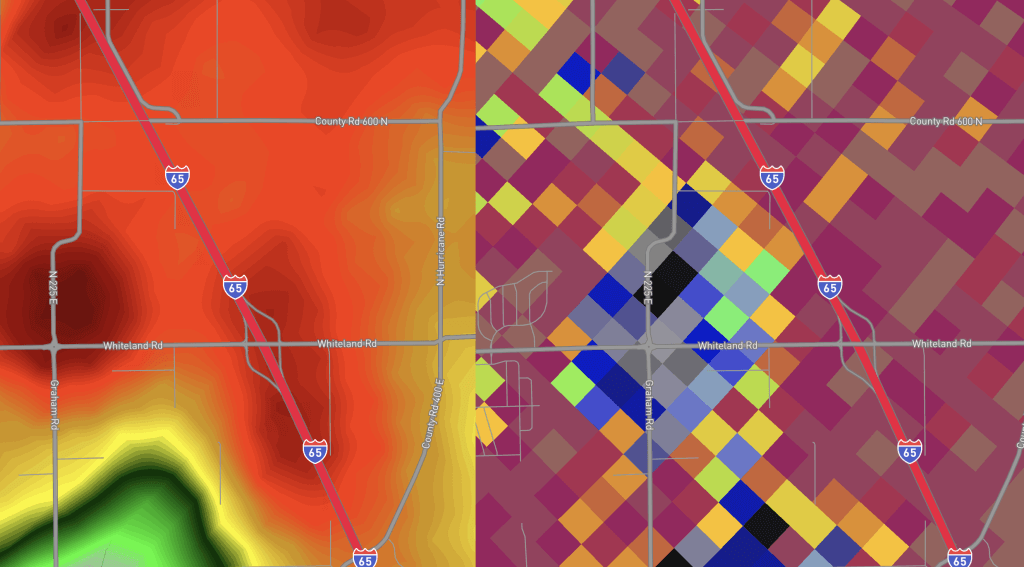 After dropping a brief EF-0 tornado in Bargersville, the same storm that dropped two prior EF-3 tornadoes near Spencer and Sullivan, IN dropped another EF-3 and rapidly intensifying rotation in Whiteland, IN. The top image shows opposing red/yellow and green/blue colors indicating winds moving rapidly in different directions and strong rotation right along US-31. This intensification ultimately allowed the tornado that had developed in the storm to strengthen to EF-3 territory with 140 MPH as it impacted a warehouse just west of I-65 near Graham Rd. Radar picked up on the debris lofted from the tornado between Graham Rd. and I-65 in Whiteland, IN. The dark grey and blue colors on the image above indicate a *notable* debris ball associated with the storm. This debris was then picked up and tossed straight across I-65.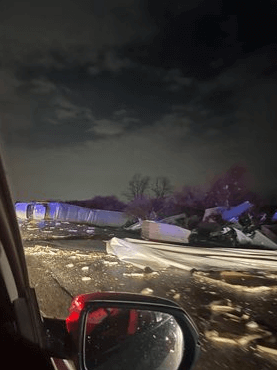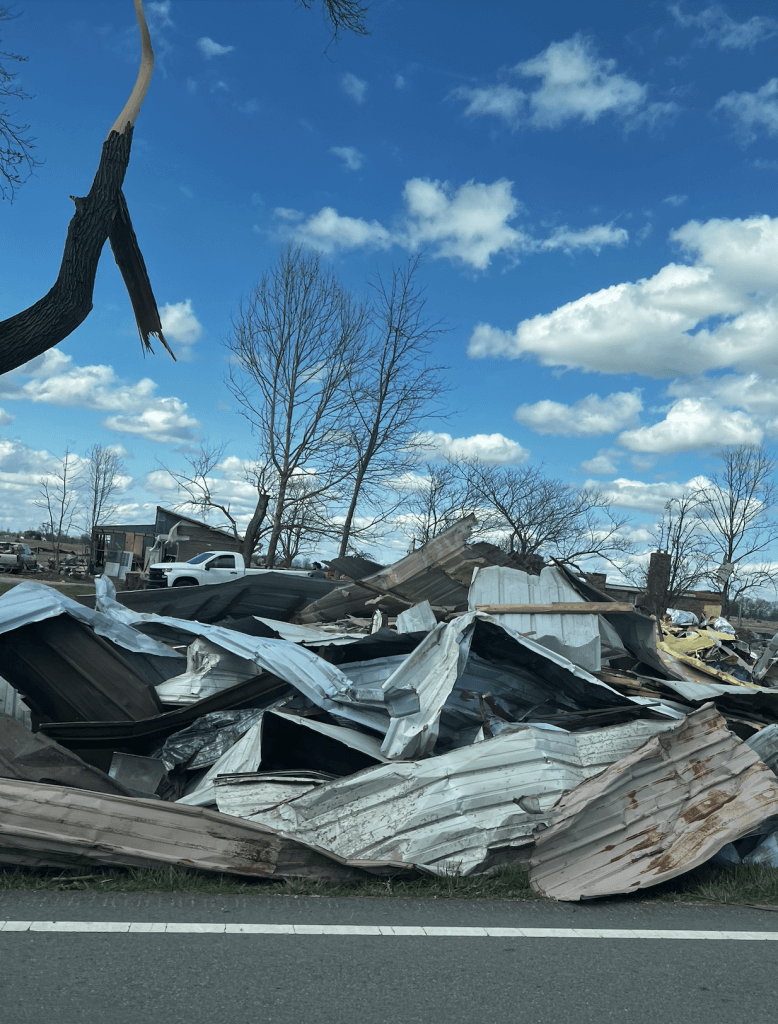 Whiteland, IN is an important part of many of the staff members at BAM Weather and their families. The devastation from these storms will be one that remains in our memory for the rest of our lives. Storms of this magnitude happen rarely so close to home, but they are an important reminder of how crucial it is to have accurate and timely weather information and to know life saving safety tips during the event of a tornado.
Tornado Safety:
Have a reliable method to get severe thunderstorm and tornado warnings. This is the first step to staying safe. Make sure you are getting alerts in a timely manner for your location (BAM's app does this at an address specific level). Do NOT rely on tornado sirens. They are not meant to be heard indoors and are normally turned on for entire counties, even parts that are not under the warnings.

Have a designated safe space. A basement or a storm shelter will be the safest places during a tornado. You could add an extra layer of protection by covering yourself with pillows, blankets, etc. to protect yourself from debris. If you do not have a basement, go to an interior room, the furthest away from outside and windows that you can get. Avoid open rooms like gymnasiums and vehicles.

Do NOT shelter under a highway overpass if you are on foot or in a vehicle. This is one of the most dangerous places to be in a storm. Winds from a tornado will actually intensify in the small space between the ground and a bridge, meaning people under a highway overpass at exceptional risk of being tossed around in the tornado and hit with flying debris. If you have NO other option and are stuck outside, find a low-lying area, like a ditch, and cover your head to protect yourself from flying debris. Stay away from trees!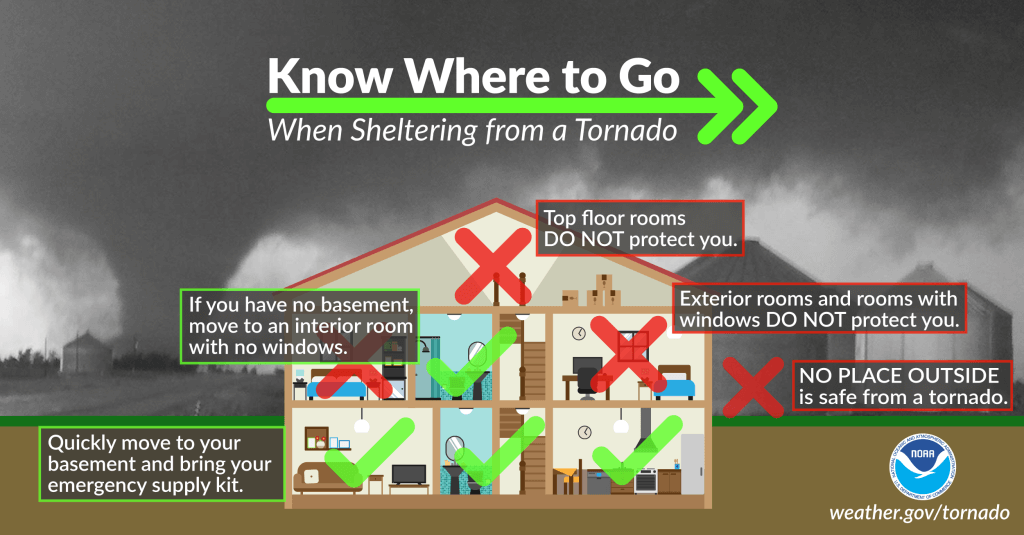 At the end of the day, BAM's #1 goal is to keep people safe. Whether it be through clients push updates noted above, location specific alerts or severe weather live streams, we promise to be a constant source of information to help people in life threatening weather. While we hope that an event like this will not soon be repeated, we will be here and be ready to help when and if that time comes.