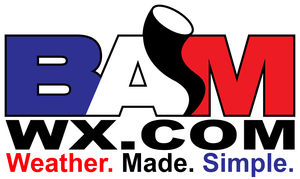 Contact: Terry Powers
[email protected]
(317) 771-9671
FOR IMMEDIATE RELEASE
Feb. 6, 2020
BAMWX to serve as official weather provider for Mallow Run Winery
Greenwood, Ind. – BAM Weather (BAMWX.COM) announced today it has been selected to serve as the official weather provider for Mallow Run Winery, to provide daily forecasting and weather monitoring for the winery's operations and events.
"We are excited to be selected as the single source for weather information for Mallow Run," said Michael Clark, co-owner and head meteorologist at BAM. "Our team of meteorologists will provide daily forecasts and weather data to support the winery operations, as well as support their special events throughout the year," Clark added.
In addition to daily forecasting and weather monitoring, BAMWX will also provide guidance in the development and implementation of the winery's emergency action plan. "Utilizing an EAP is important for any facility, and it is critical to activate your plan based on accurate and current information – which is what we provide," Clark said.
"We've been really impressed by the accuracy of BAMWX, as well as the customized service they provide," said Mallow Run co-owner, Laura Richardson. "We really believe it will help us in multiple ways.  From a private event and wedding standpoint at The Sycamore, we can provide very accurate information that affects the timing and location of outdoor ceremonies and events.  Plus, at the winery, we're able to better predict weather events that may impact our concerts and festivals.  And most importantly, BAMWX is helping us monitor potential severe weather, as well as helping us with an action plan, so we are better prepared to keep our customers and employees safe."
ABOUT MALLOW RUN: Mallow Run Winery is located in Bargersville, Indiana, about 20 miles south of downtown Indianapolis. Mallow Run produces over 15,000 cases of wine annually, plus they also host numerous outdoor concerts and festivals throughout the year which are weather dependent, including the Wine at the Line 5K/5Mile event each fall which draws over 2000 participants and raises thousands of dollars for local charities.  The Sycamore event facility next door hosts weddings throughout the year, many with outdoor vineyard ceremonies, in addition to showers and business retreats.
ABOUT BAM WEATHER:  BAMWX specializes in delivering a very simple yet unique and personal forecast. In addition to wineries, BAMWX provides weather consulting services for multiple industries including professional and collegiate sports, concerts, fairs and festivals, agricultural, public works and public safety, snow removal, landscape, energy, school districts and more. With a focus and extreme attention to detail in both short- and long-term forecasting, BAM's #1 goal is to assist its customer in high cost decision support based on accurate and current weather analytics.
##end##