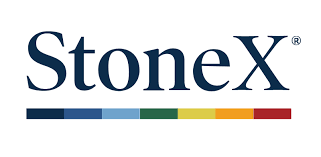 FOR IMMEDIATE RELEASE
March 9th, 2022
BAMWX selected to serve as formal weather data provider for StoneX.
GREENWOOD, IN – BAM Weather (BAMWX.COM) announced today that it will be providing premium weather data to StoneX via an API service. BAMWX.com's weather data will be incorporated into StoneX's new free smartphone app targeted at agriculture producers in areas of row crops, livestock and dairy. StoneX announced the launch of the new app, Farm Advantage, today.
StoneX's press release stated:
"StoneX partners with industry-leading data providers to supply powerful functionality for Farm Advantage. Premium weather data is provided by industry leader BAMWX.com."
"BAM WX is so excited to be able to partner with StoneX by providing their already world class services with our industry leading weather data," said Co-Founder Michael Clark. "BAM takes a lot of pride in the quality and precision of our weather data and what's really cool is we have taken this a step further by giving the customers of StoneX access to our daily long range video forecasts right in their application. We can bridge the massive gap in this industry where all too often data is presented without the expert opinion of human elements. This is a big win for BAM WX and our weather data API services."
About BAM WX LLC:
BAM WX specializes in delivering a very simple yet unique and personal, location specific forecast. In addition to universities, BAM WX also provides forecasting services for industries including school districts, professional sports, motorsports, concerts, fairs and festivals, agricultural, snow removal, landscape, energy, and more. With a focus and extreme attention to detail in both short and long-term forecasting, BAM's #1 goal is to assist customers in high cost decision support based on accurate weather analytics.
To learn more about BAM WX, visit BAMWX.com and weatherporthole.com.
Contact:
Michael Clark
[email protected] 
317-560-8122
About StoneX Group Inc.
StoneX Group Inc. (formerly INTL FCStone Inc.), through its subsidiaries, connects clients with the global markets across all asset classes – providing execution, post-trade settlement, clearing and custody services through one trusted partner. Clients use its global financial services network to pursue trading opportunities, make investments, manage their market risk, and improve their performance. A publicly traded company (NASDAQ:SNEX) headquartered in New York City, StoneX Group Inc. and its 3,200 employees serve more than 45,000 commercial and institutional clients, and 370,000 active retail accounts, from approximately 80 offices spread across six continents.
To learn more about StoneX, please visit: https://www.stonex.com/
Media Contact
Jay A. Morakis
M Group Strategic Communications (for StoneX Group Inc.)
+1 646 859 5951
[email protected]