Today's Iowa Video (6 min):
Check out the temperatures this morning…frost and freeze conditions in western and northwest Iowa where skies have cleared out.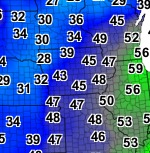 Looking at total cloud coverage forecast today, we expect clouds to linger over the eastern half of the state with some sunshine off to the west.  Temperatures remain rather cool generally in the upper 50s.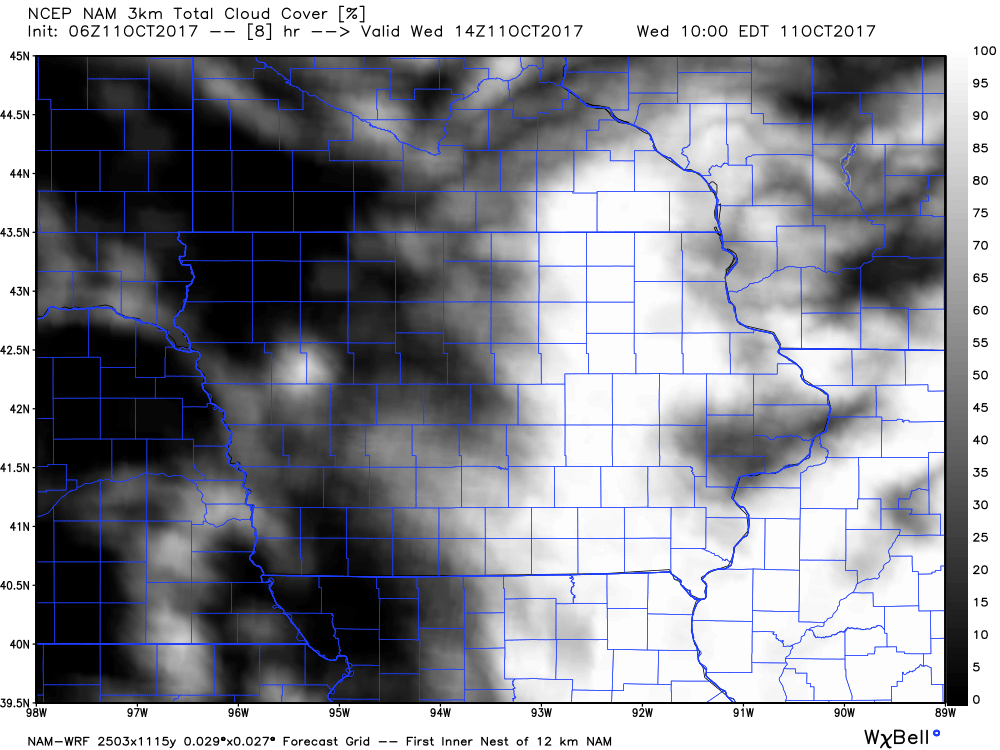 Watching Saturday for heavy rain and potential for severe storms across the southern half of the state.  7-day rainfall totals from the European model are shown below: