Key Points – Tuesday, October 3, 2017:
Synopsis: Good Tuesday morning! In today's video we discuss the heavy rainfall that fell overnight with localized 3″+ across central Minnesota. A quieter pattern works in for the remainder of the week overall, however, freeze watches/warnings have been hoisted across western Dakota locations Wednesday morning…upper 20s will be possible. This will become more of a theme as we move further along this week (warmer overnight lows expected further east). The next best rain chances come east Friday night into Saturday across parts of Minnesota and Wisconsin. If you have any questions please don't hesitate to reach out, have a blessed day! -Kirk
Today's video (6 min):
24hr rainfall totals shows the heavy rainfall noted across SE South Dakota, Minnesota into NW Wisconsin…some totals noted over 3″+.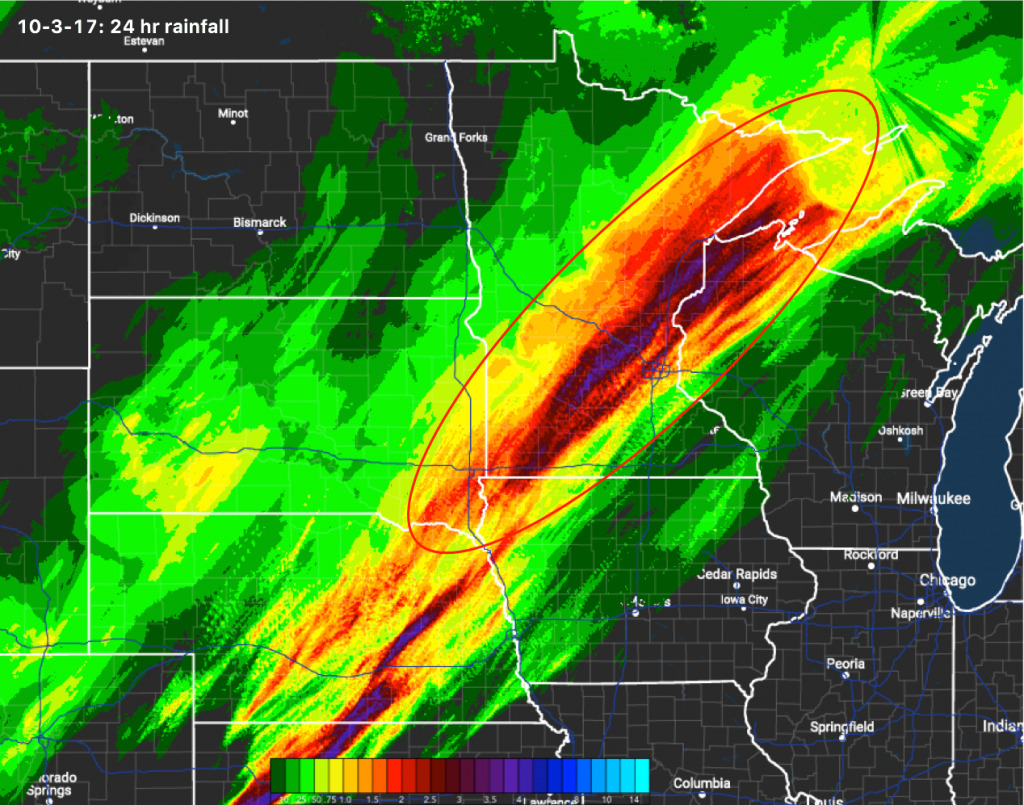 Freeze watches and warnings hoisted across the western Dakotas as temperatures will dip into the lower 30s even upper 20s:
Scattered showers will continue across parts of Minnesota and Wisconsin today as the system begins to weaken and push-off to the east out of the forecast area. Can't rule out a few light showers across the western half of North Dakota as well ~30%.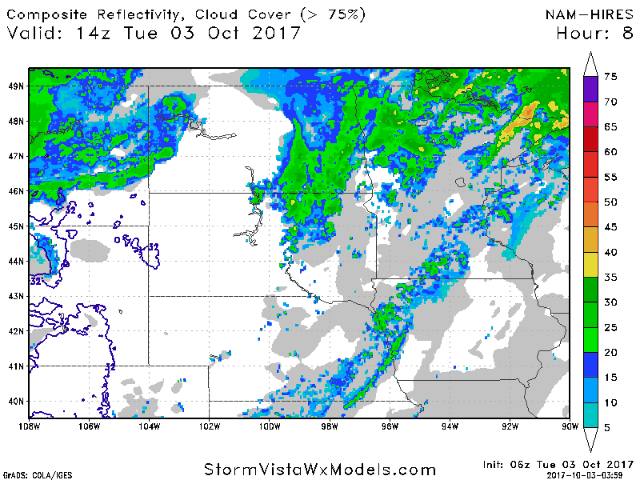 Next best rain chances comes to eastern Minnesota into Wisconsin later Friday night into Saturday…if the latest European pans out, some of these showers could be heavy in nature: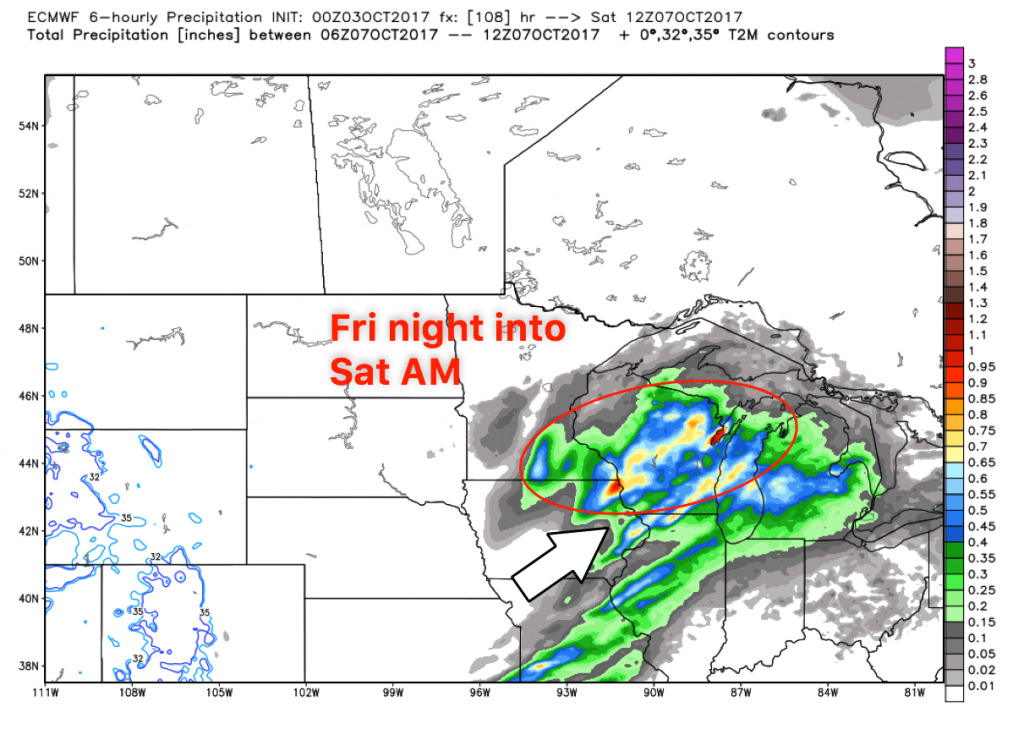 Latest weeks 1-2 temperature and precipitation outlooks updated this morning: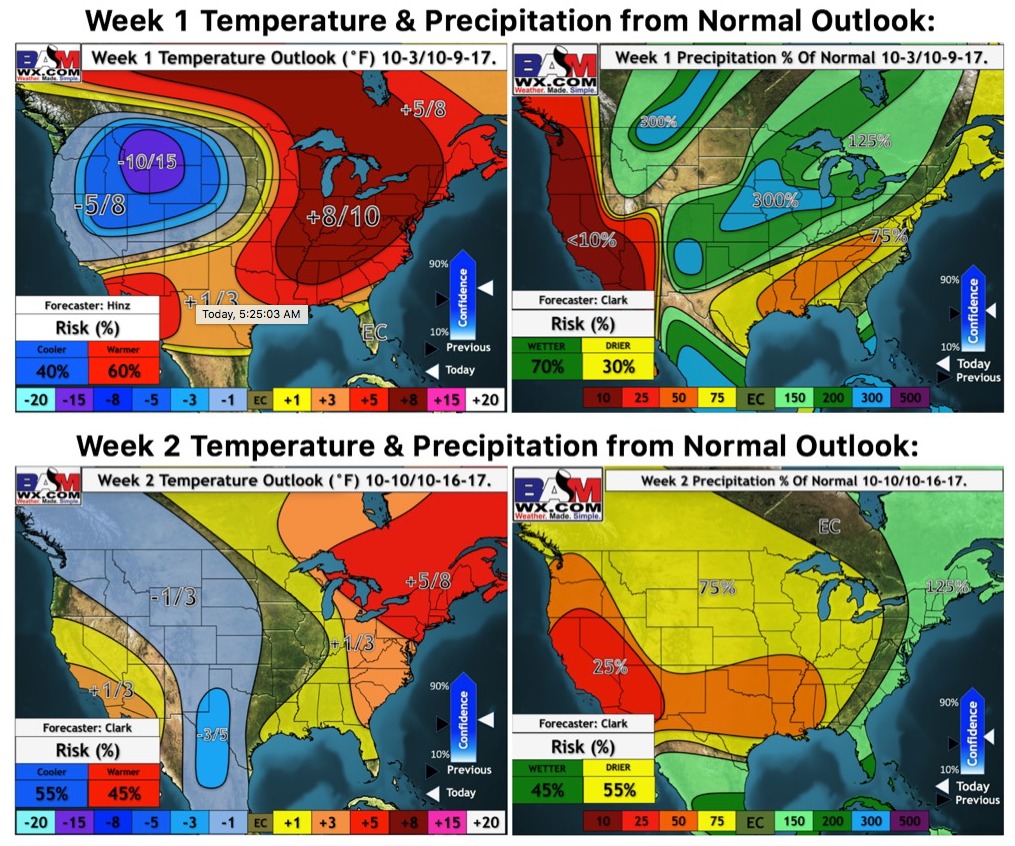 High temperature guidance over the next 4 days: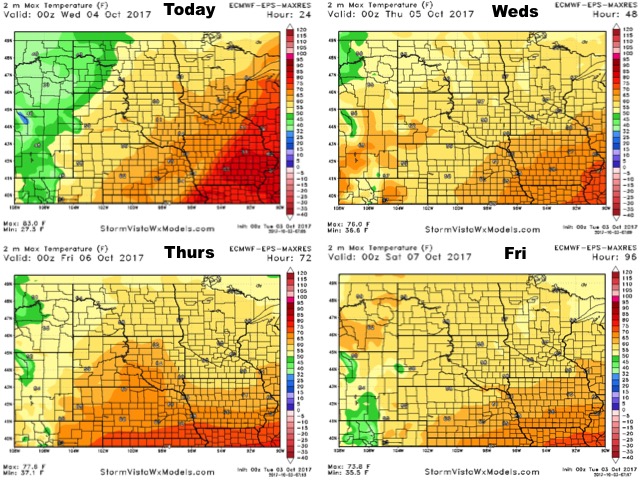 Overnight low temperature guidance over the next 4 mornings show the very chilly temps west: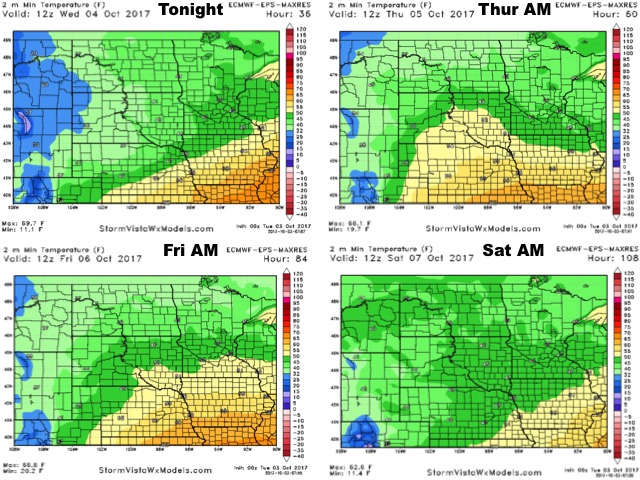 Dew points from normal guidance over the next 4 days: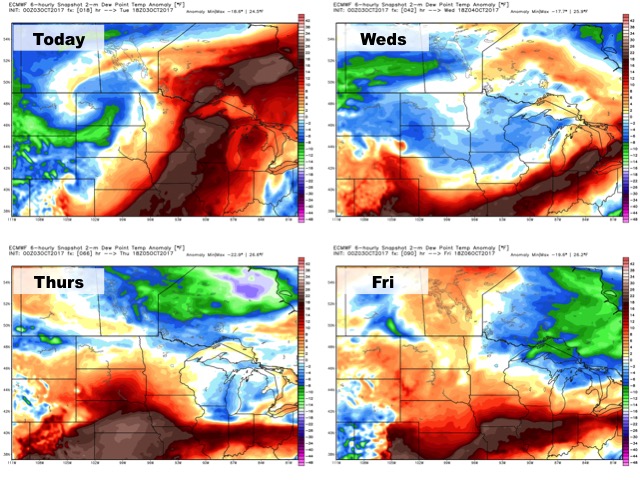 Here's your wind forecast guidance over the next 4 days: