Good Tuesday morning!  Scattered storms are in today's forecast, and today will feature the best storm chances of the week.  Small storm chances linger through mid-week.  The end of the week and weekend looks dry and hot with a building upper-level ridge.
A cluster of showers and storms is slowly progressing east across Indiana and Kentucky, building towards Cincinnati.  Expect these showers to roll into the area through the morning into early afternoon, gradually weakening with eastward progression.  Radar loop from 8:30 to 9:05 this morning posted below: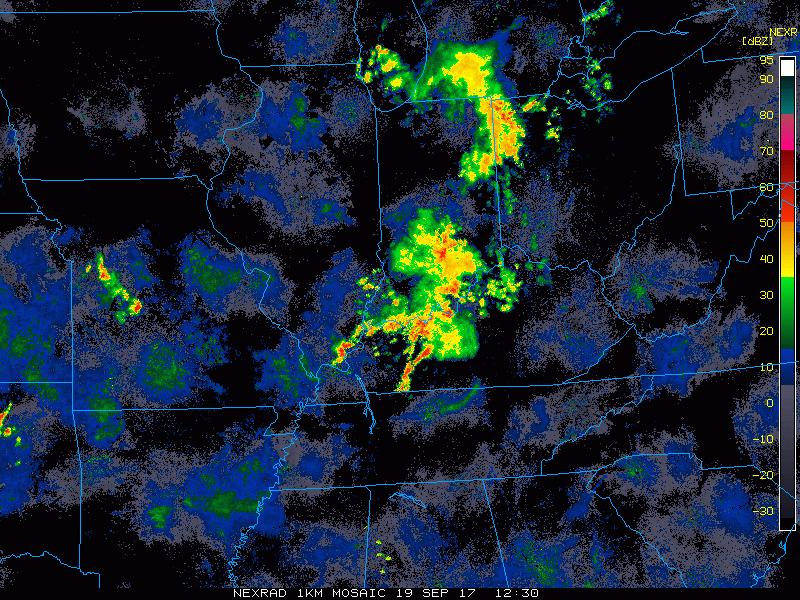 These showers will gradually become more scattered through the afternoon, with hit/miss storms through the evening hours.  Here is an animation of the latest HRRR model through the day: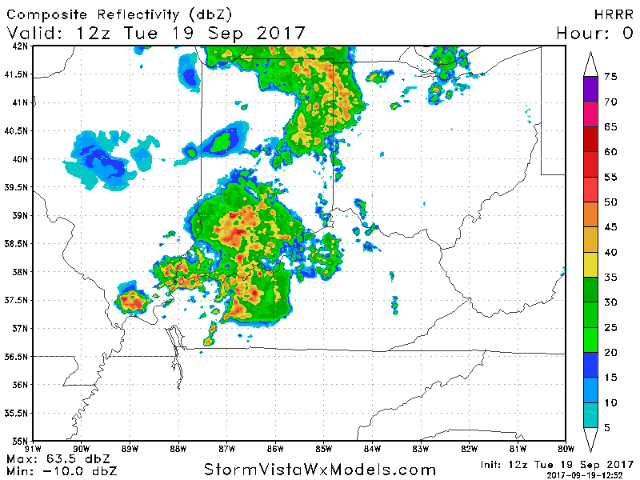 Here is a panel of the hi-res NAM model through tonight's game.  This model is more optimistic with a mainly dry forecast.  Overall, storm coverage looks to be ~30-40%.  Certainly can't rule out weather delays.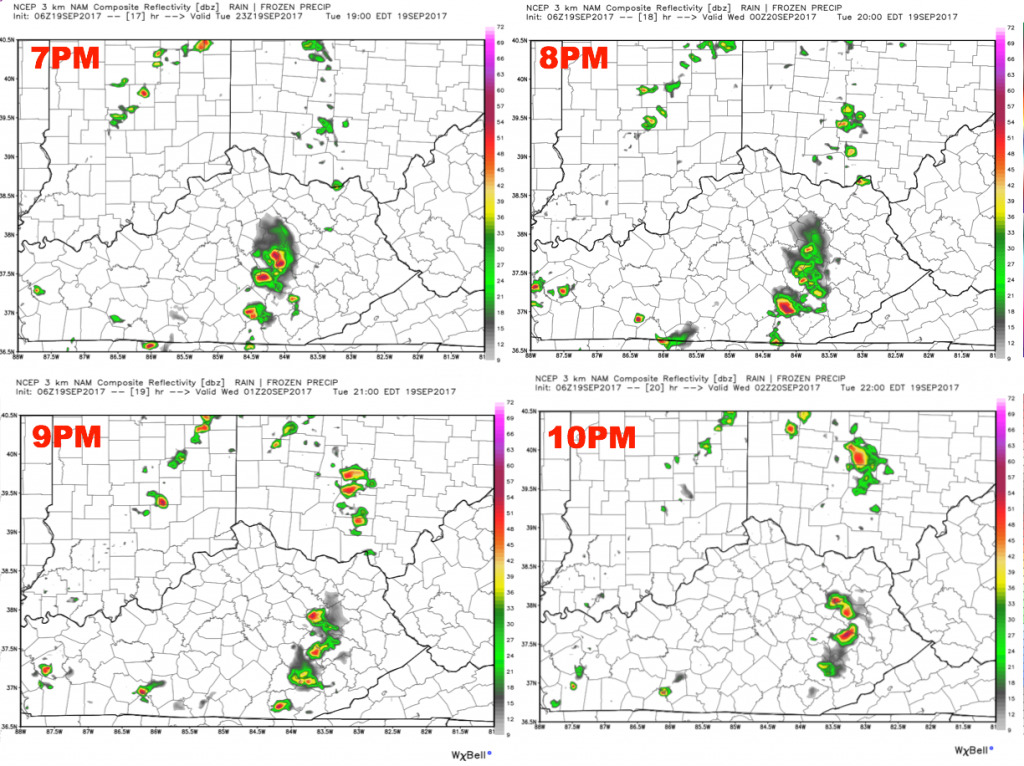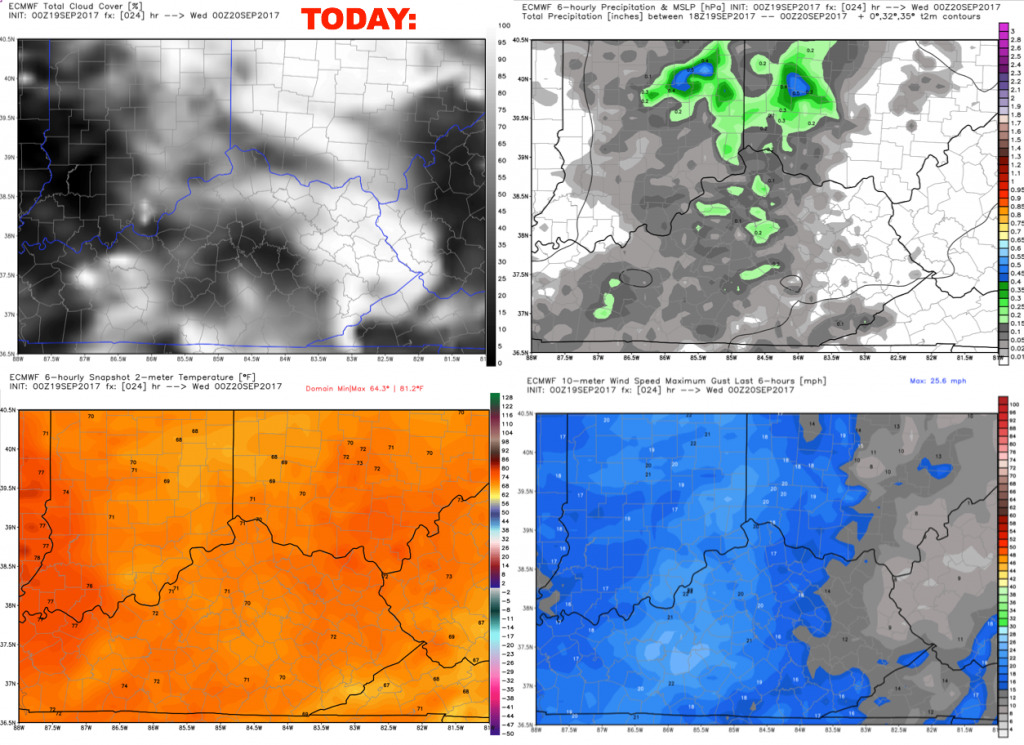 Storm coverage looks much lower on Wednesday, with a few pop-up storms possible during the afternoon and early evening.  South-southwest winds 5-10 mph.  Weather delays are unlikely.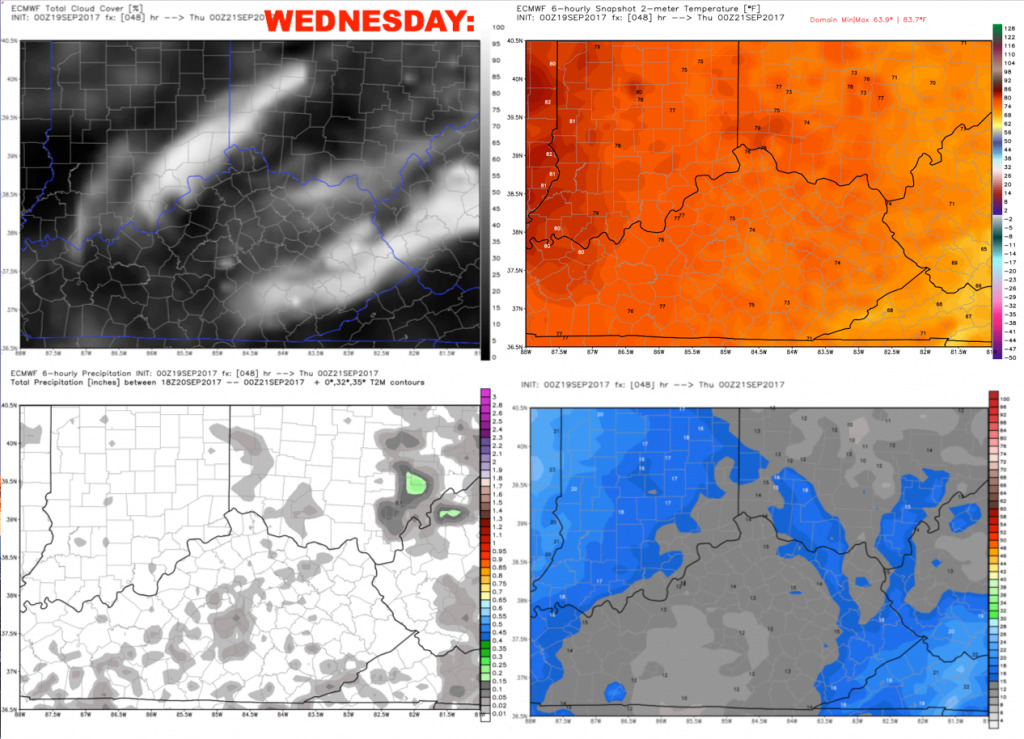 A similar weather story on Thursday, with hot/humid conditions and a few pop-up storms possible.  East winds 5-10 mph.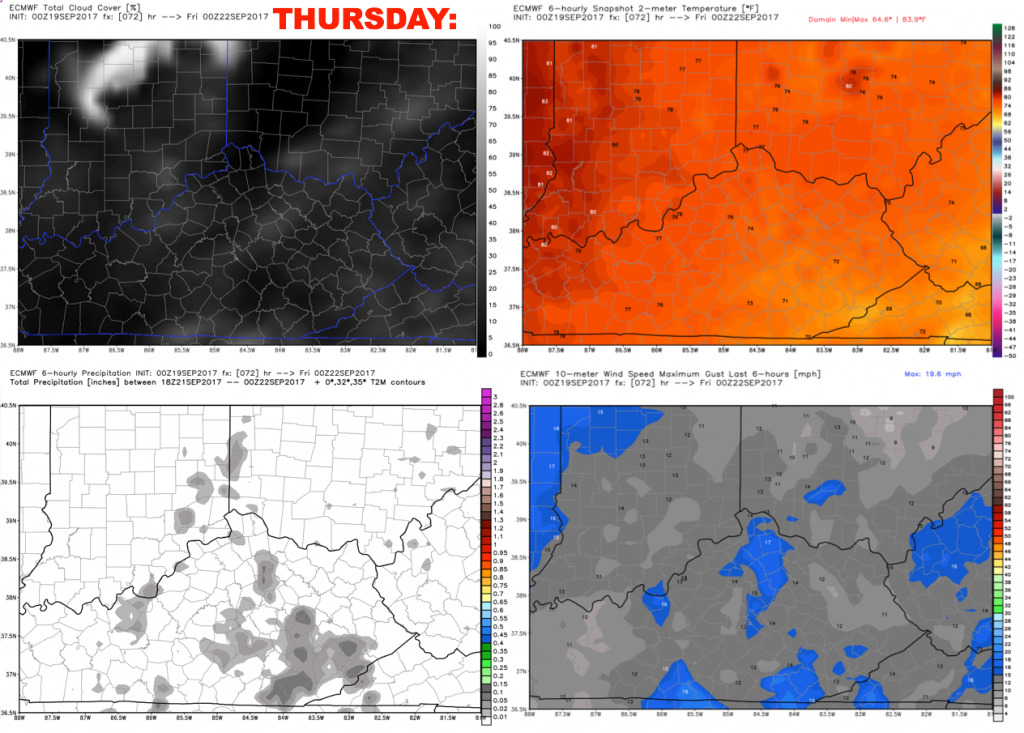 We expect a dry forecast on Friday with mostly sunny skies and hot conditions.  Highs will warm near 90º, and will only slowly fall through the evening with rather humid conditions.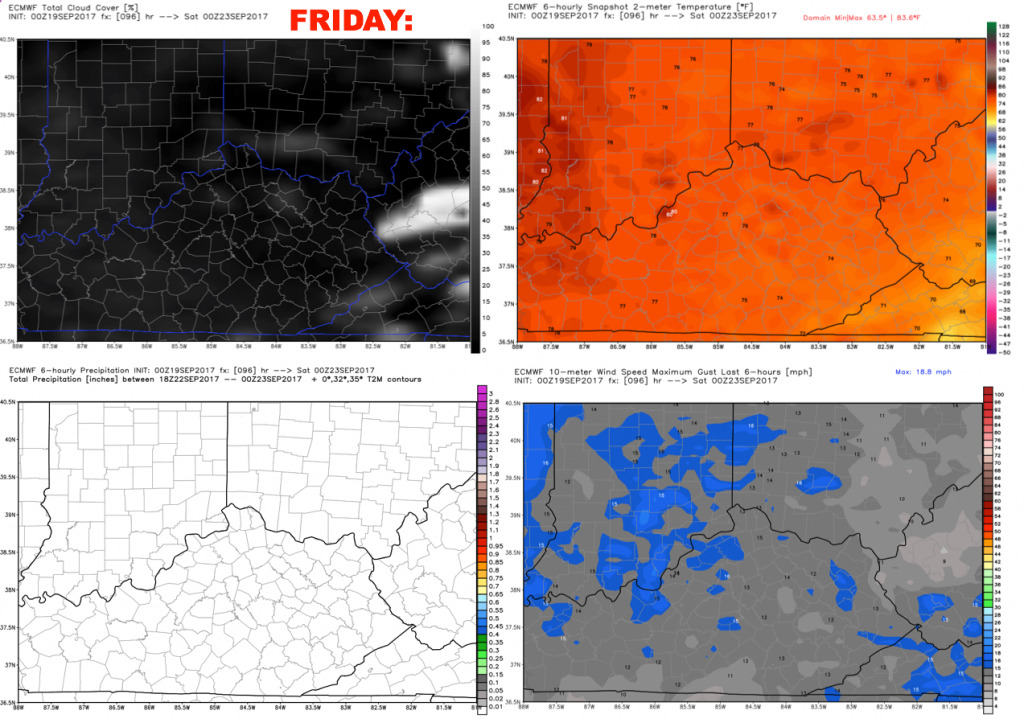 Saturday and Sunday remain dry with mostly sunny skies, and continued hot temperatures.  It does appear humidity levels will drop just a bit, but will feel very summer-like with high temperatures close to 90º.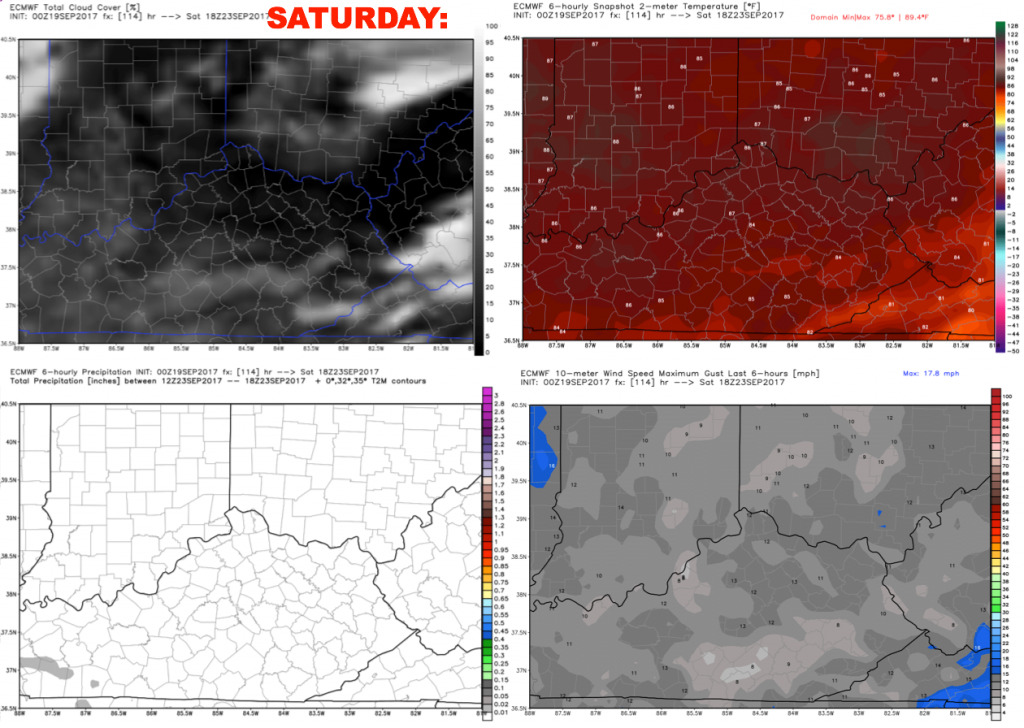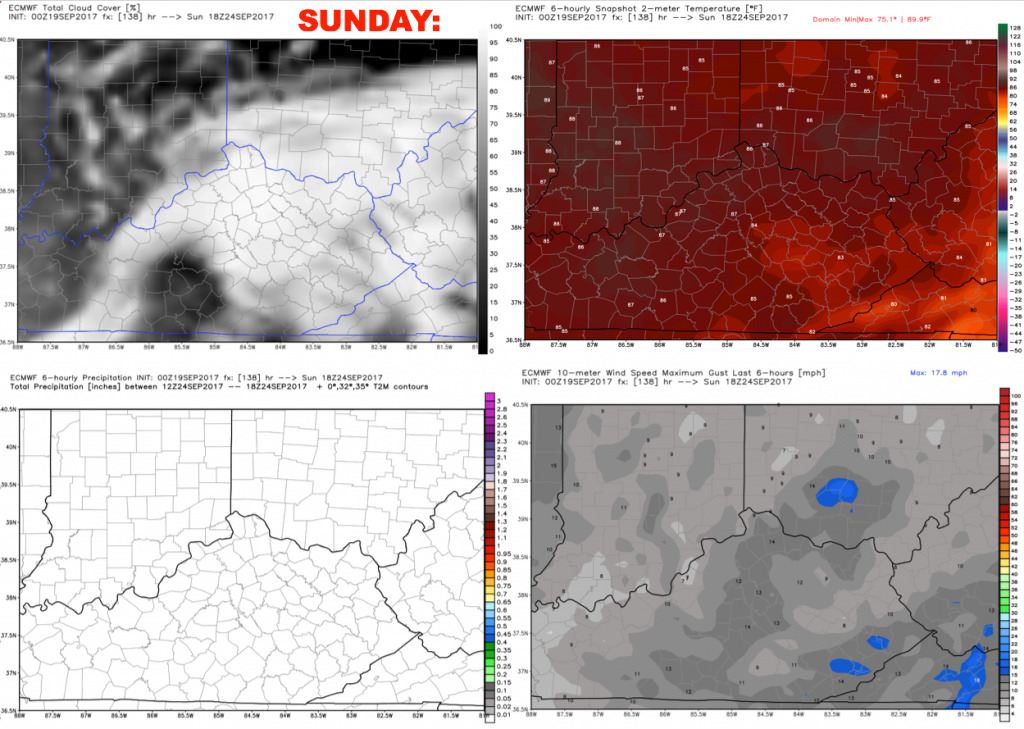 Have a great day, and let us know if you have any questions!