Key Points: September 18, 2017
Synopsis: Good Monday morning! A disturbance is moving through southern Minnesota which will lead to unsettled conditions in that region today while the remainder of the region looks largely dry. However, tomorrow a cold front will push through leading to a severe risk across the eastern Dakotas and western Minnesota. Some of these storms will be capable of producing large hail, damaging winds, and even a few tornadoes. Temperatures will briefly fall below normal midweek, then trend warmer again to end the week. The next chance for appreciable precipitation looks to come Friday and into the weekend. Have a blessed day!
Today's Video (6 min):
Current radar shows some rain across southern Minnesota this morning. The remainder of the region is dry as of 8 AM CDT.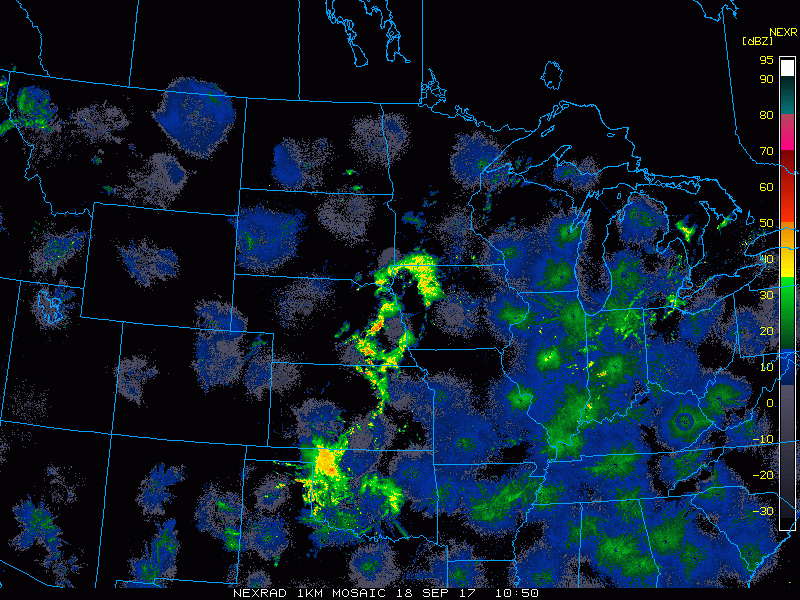 Severe weather is expected tomorrow afternoon and evening across the eastern Dakotas and western Minnesota. SPC outlook is shown below.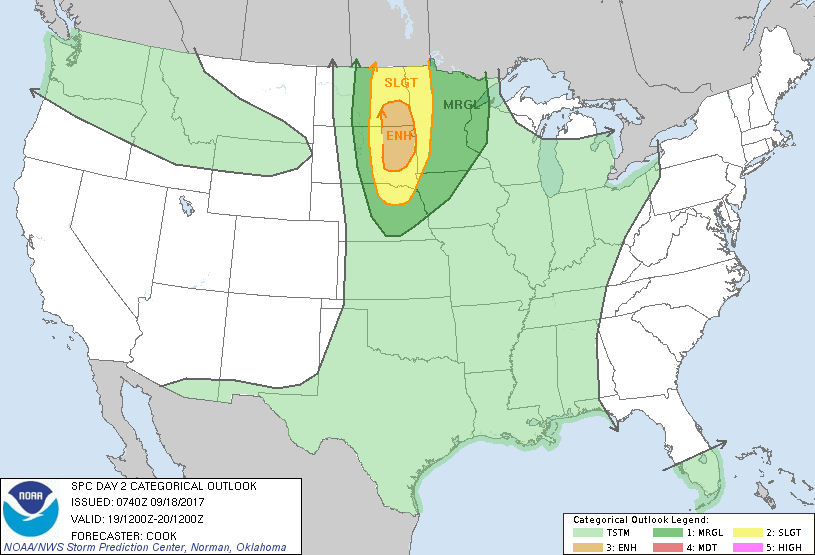 Projected radar tomorrow shows this threat very well.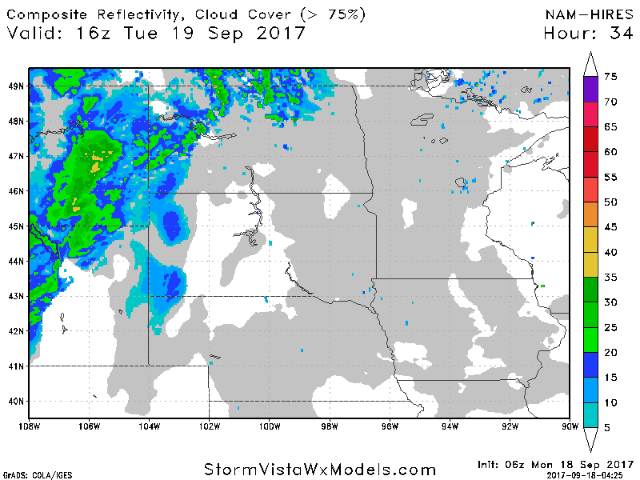 High temperatures over the coming days.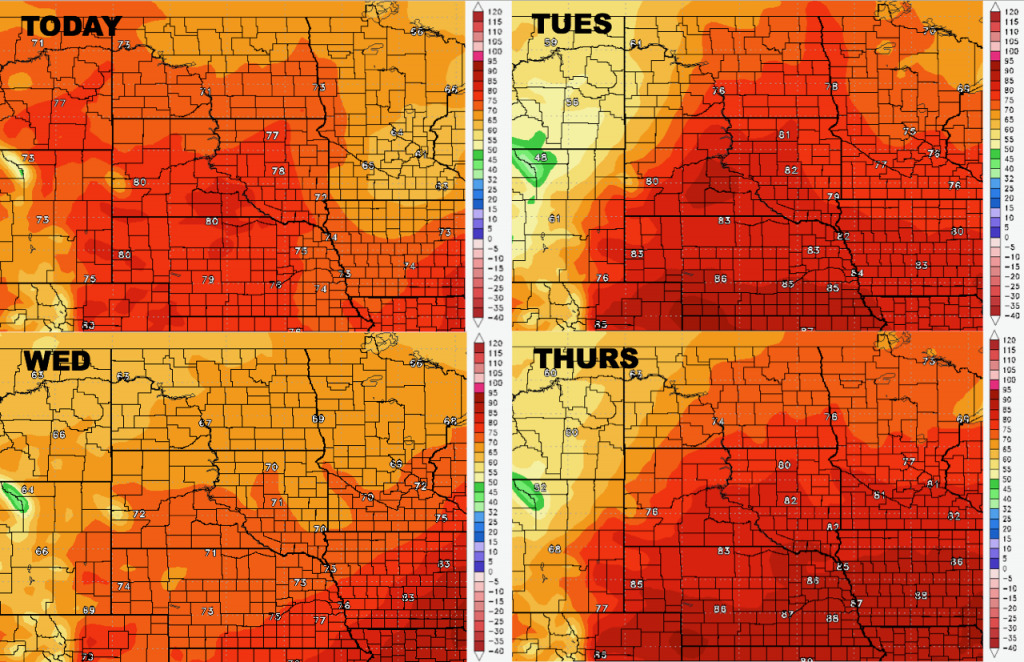 Low temperatures for the next 4 days.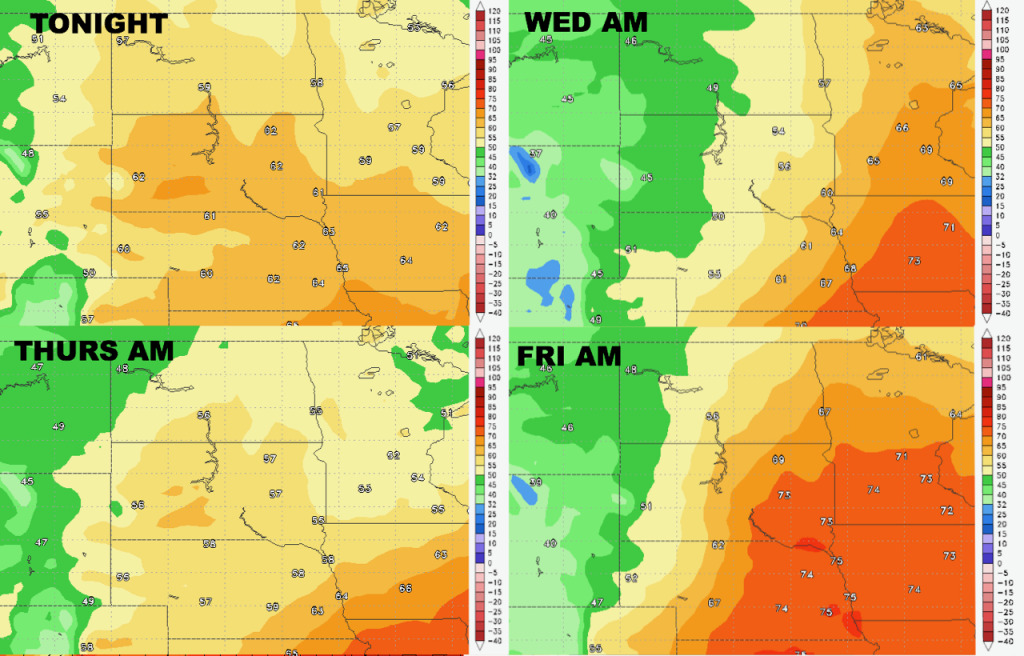 Humidity looks to stay above normal through this week as well.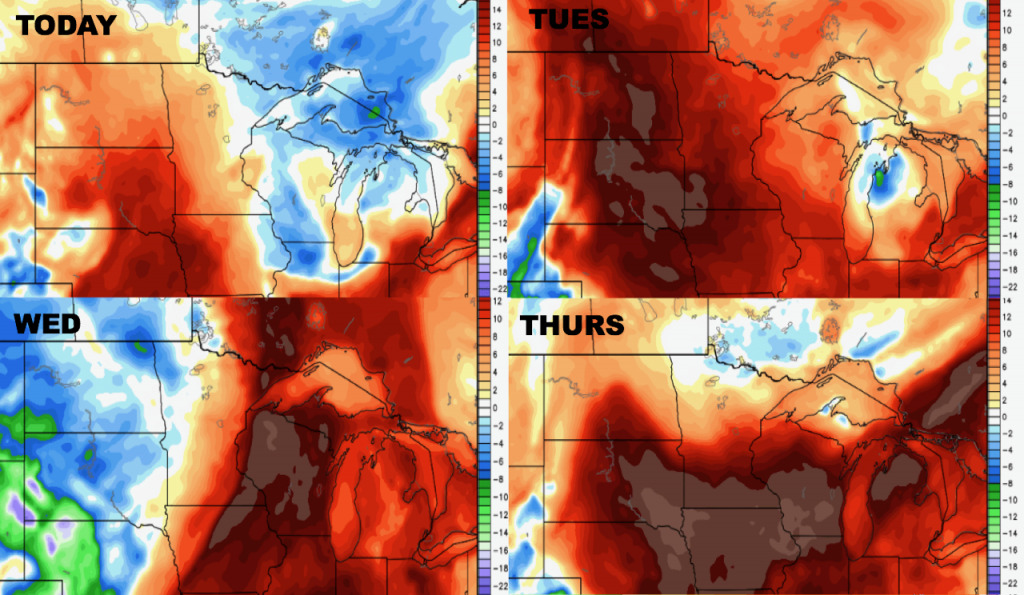 Wind forecast through Thursday is below.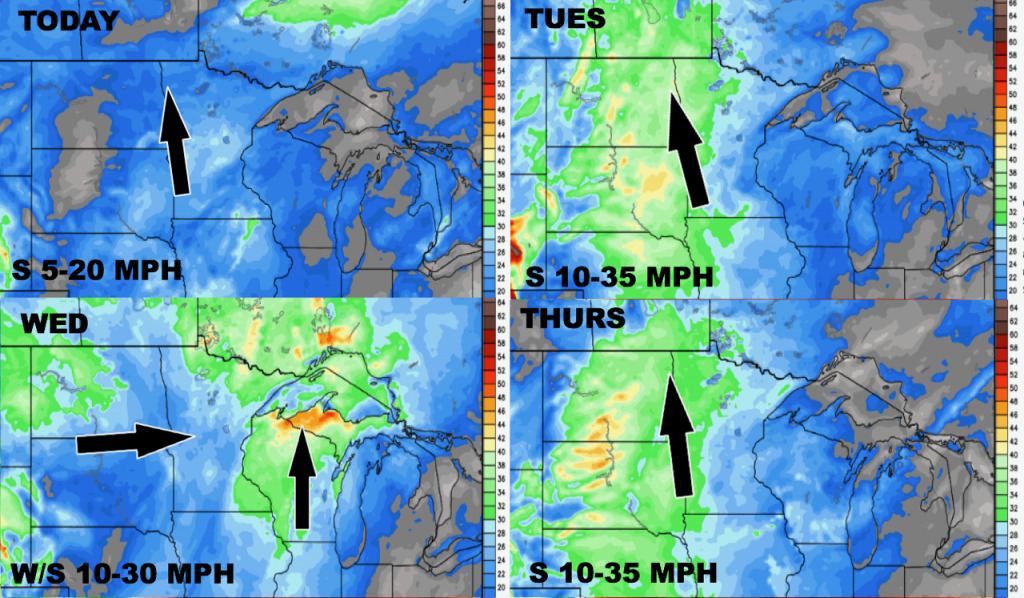 Total rainfall through next week is below with the heaviest expected from the central Dakotas eastward.