Key Points – Friday, September 15, 2017:
Synopsis: Good Friday morning!  Scattered storms are on the radar across the region this morning, and expect the radar to become more active going through the day as a series of low pressure systems move along a frontal zone draped across the northern Plains into Saturday.  Going through the weekend, this front will work south and east with the northern Plains gradually clearing out, while storm chances linger further south and east.  This front will also bring MUCH cooler temperatures this weekend working into the northern Plains.  The pattern continues to look active going into the next few weeks.  Details in today's video.  Have a blessed day, and let us know if you have any questions!
Today's video (8 min):
Here is the hi-res NAM future radar as we go through the weekend: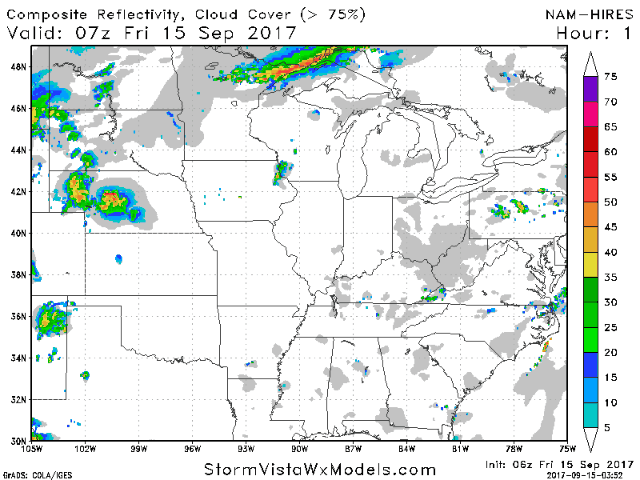 Here is a look at rainfall amounts through the weekend.  Expecting rainfall to be most widespread from North Dakota into northern Minnesota over the next 24 hours (circled in black), but areas further south/east can expect scattered storms with locally heavy rains through the weekend, especially in the second black circle for Saturday evening from Minnesota down to Kansas along the cold front.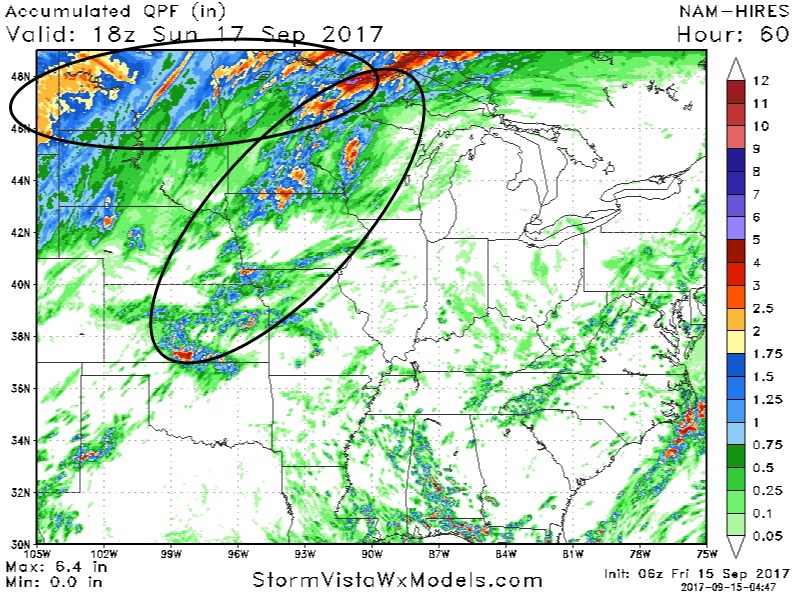 Here are the severe weather outlooks over the next 2 days:

Latest weeks 1-4 temperatures and precipitation from normal: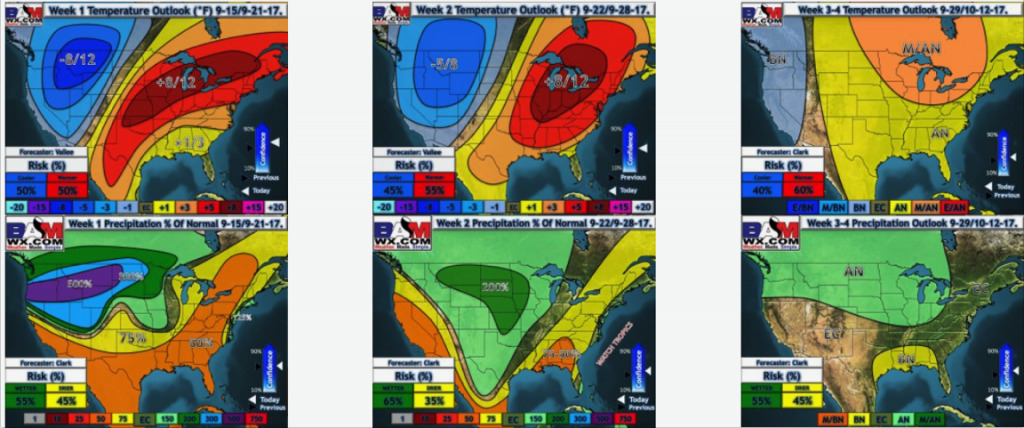 High temperatures over the next 4 days: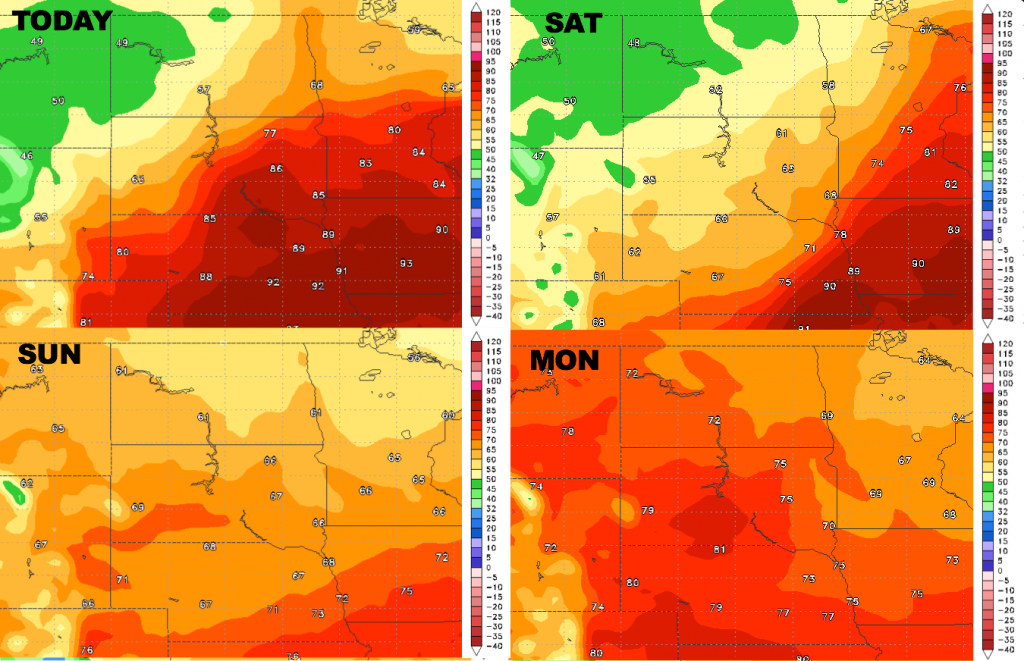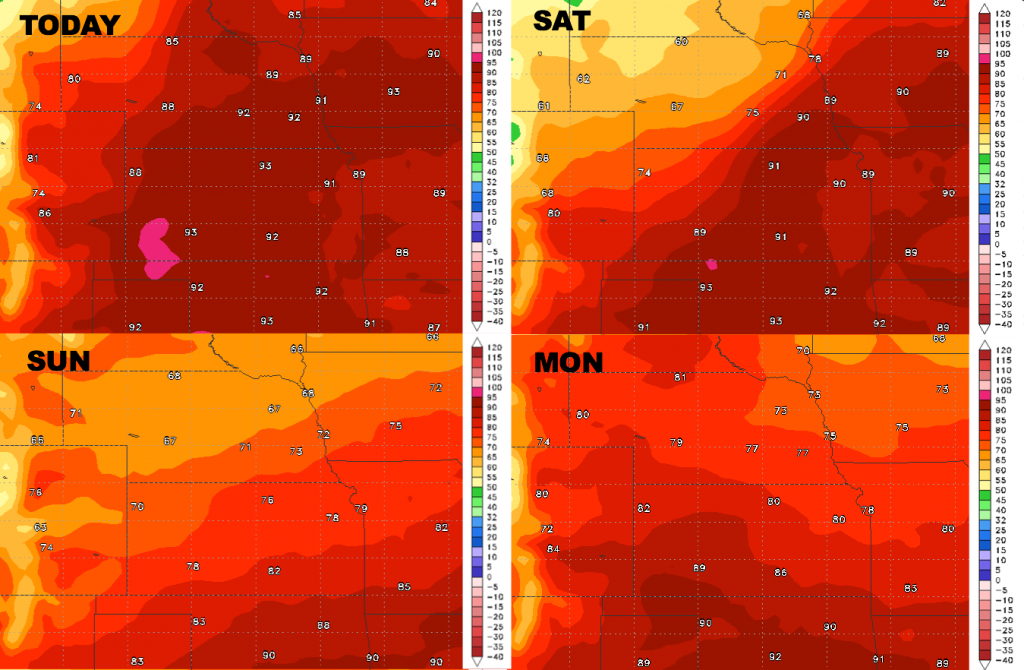 Low temperatures over the next 4 nights: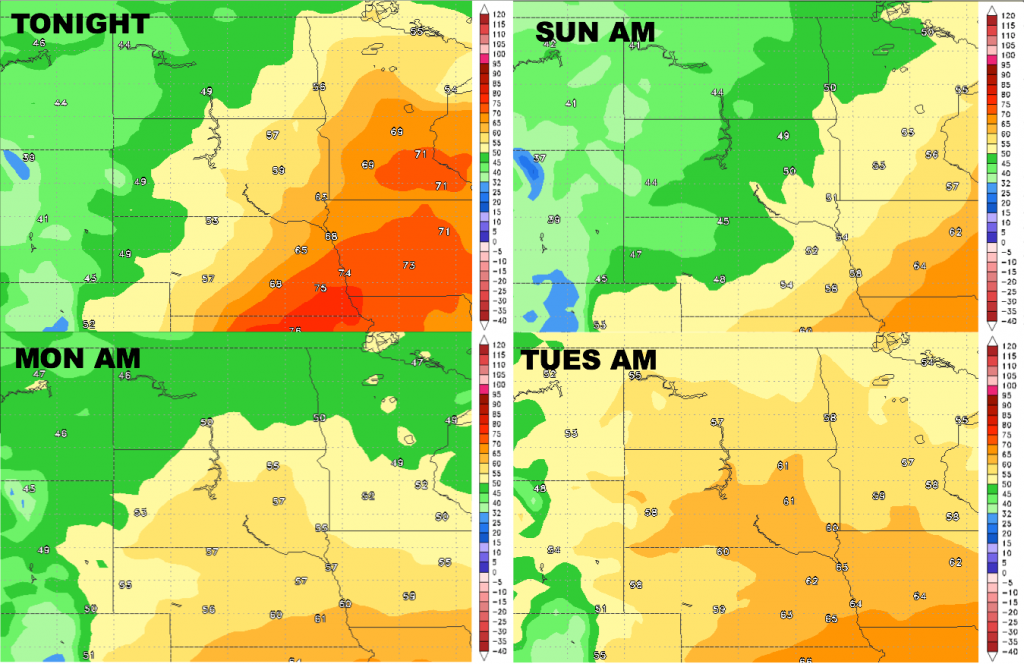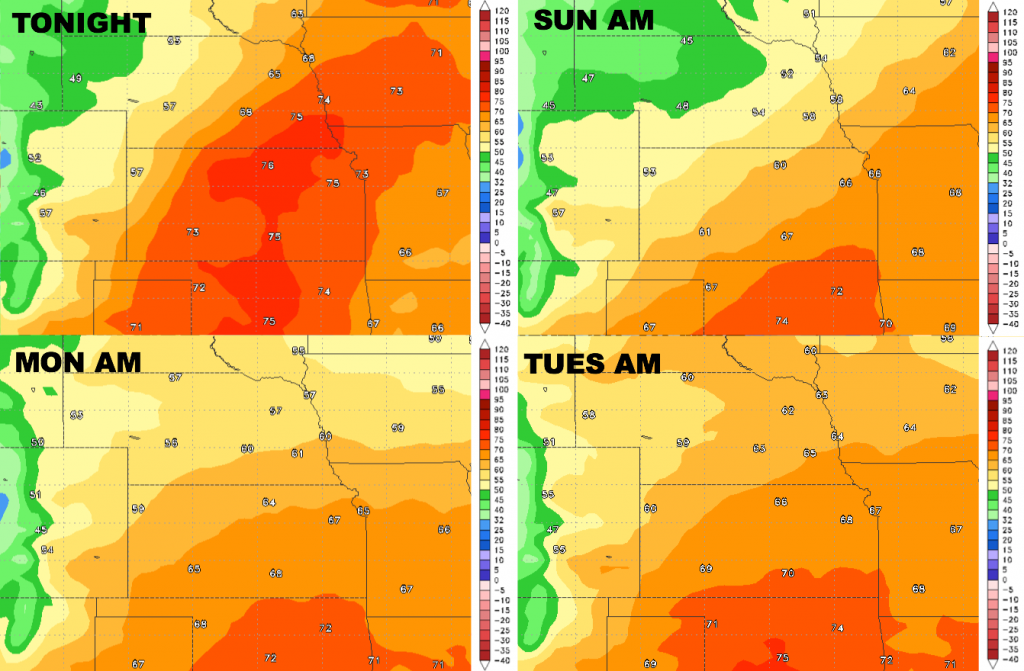 Dew points from normal into early next week: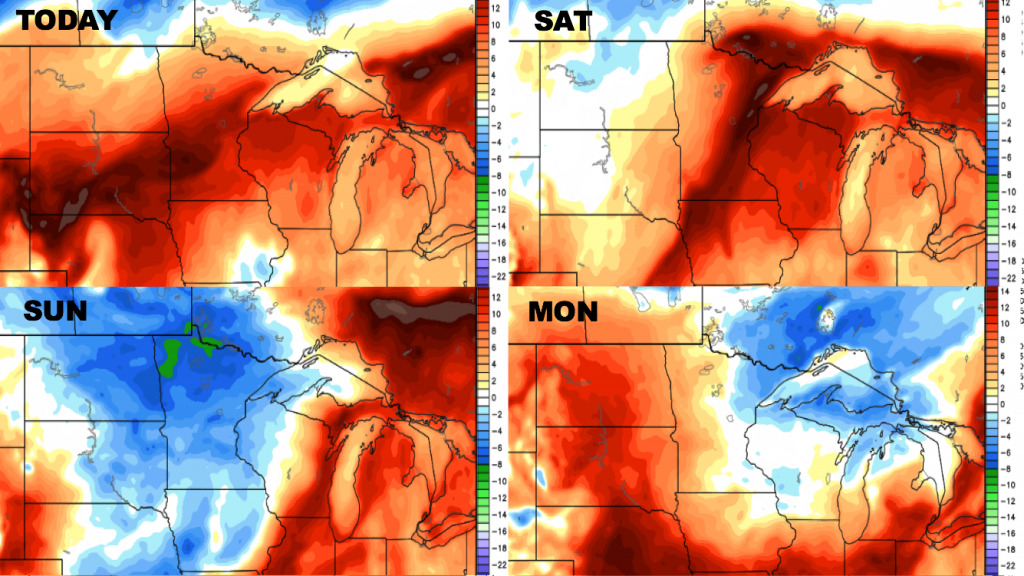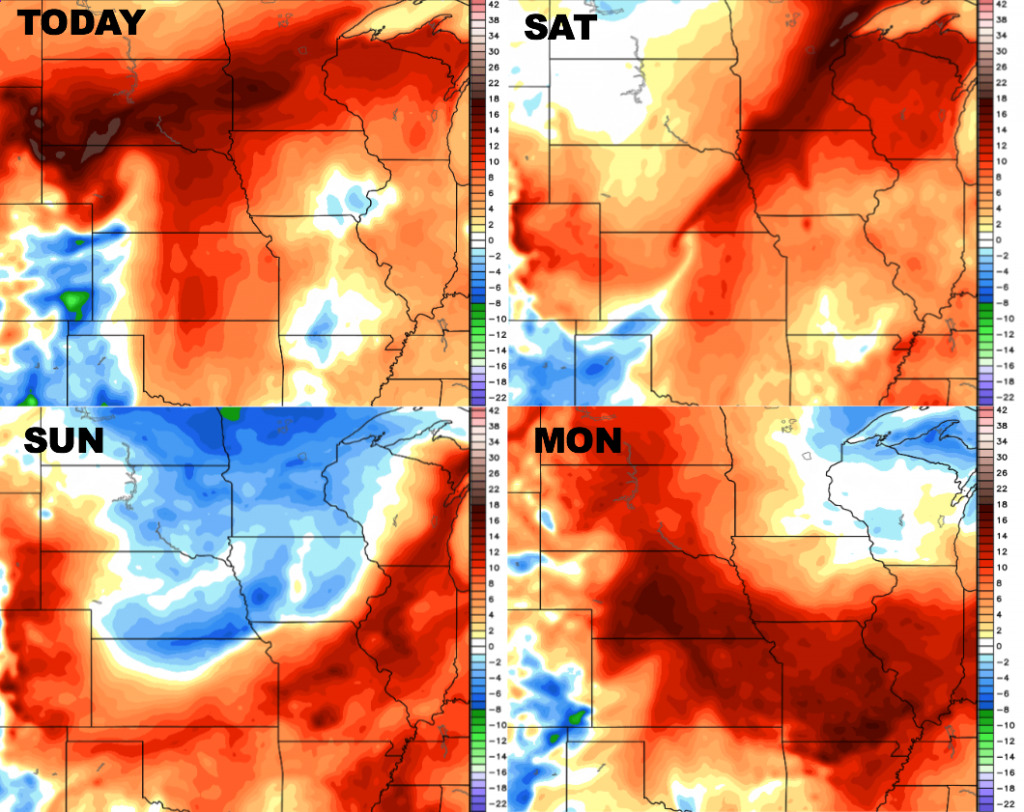 Wind forecast over the next 4 days: