Good Friday morning!  Weather conditions will continue to become sunnier and warmer as we go through the upcoming weekend.  Warm temperatures and elevated humidity levels will continue throughout next week, with small daily storm chances.
We will keep today mainly dry with partly to mostly cloudy skies.  Highs will reach the middle to upper 70s, falling into the low 70s and upper 60s through the evening.  While a stray sprinkle/shower isn't completely out of the question this afternoon, we think the game is dry with no weather issues.  Winds will also be calm.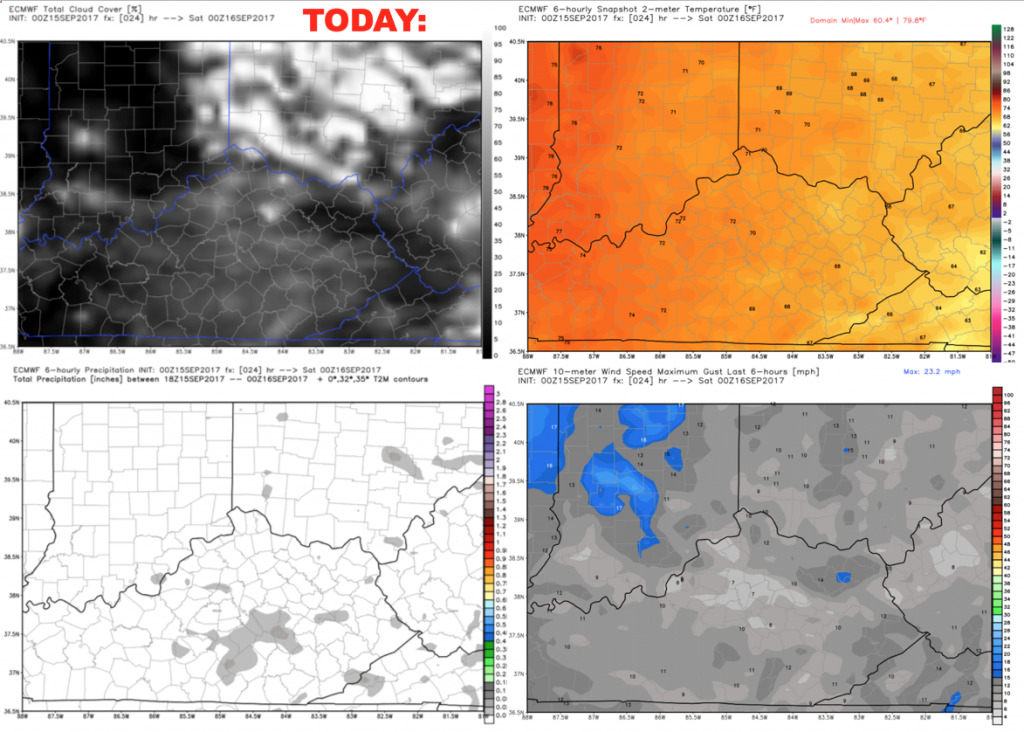 Saturday will feature a similar weather story with temperatures a few degrees warmer.  Expecting a mix of sun and clouds through the day.  The European model data (below) tries to hint at an isolated spotty shower in the afternoon, but we feel the chances are too low to mention.  Plan on an uptick in cloud coverage during the afternoon and early evening.  Winds will be very light out of the east generally less than 5 mph.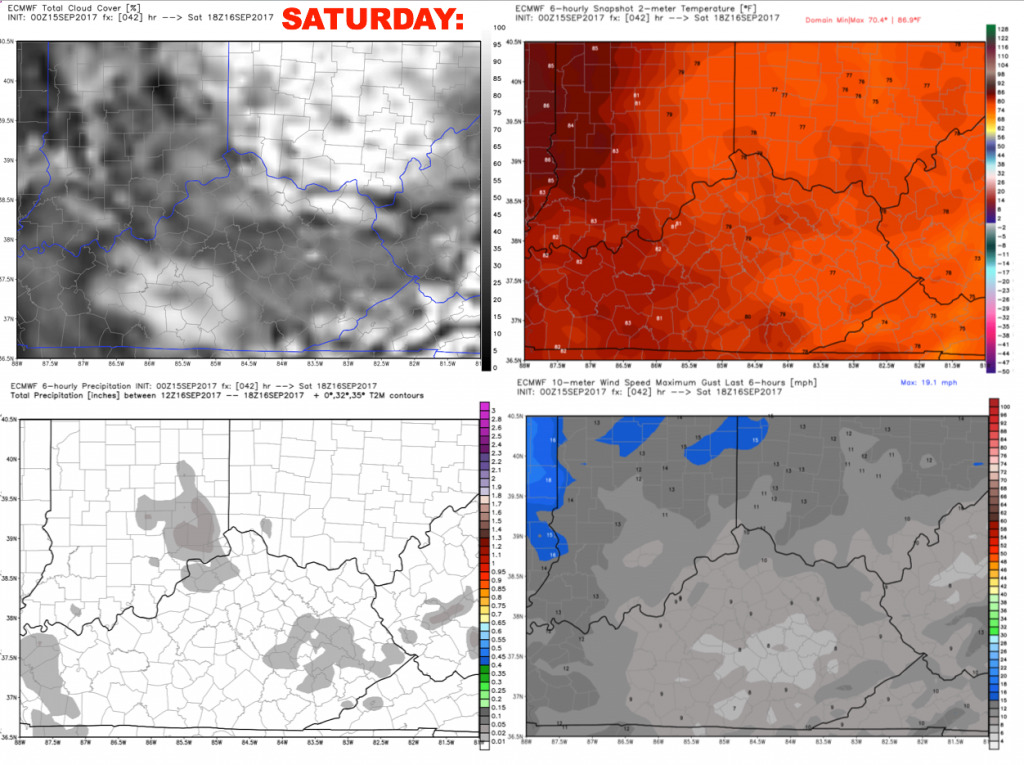 Sunday will continue the warming trend with partly cloudy skies.  Plan on warm temperatures in the lower to middle 80s during the afternoon with moderate humidity levels.  Weather delays are not expected.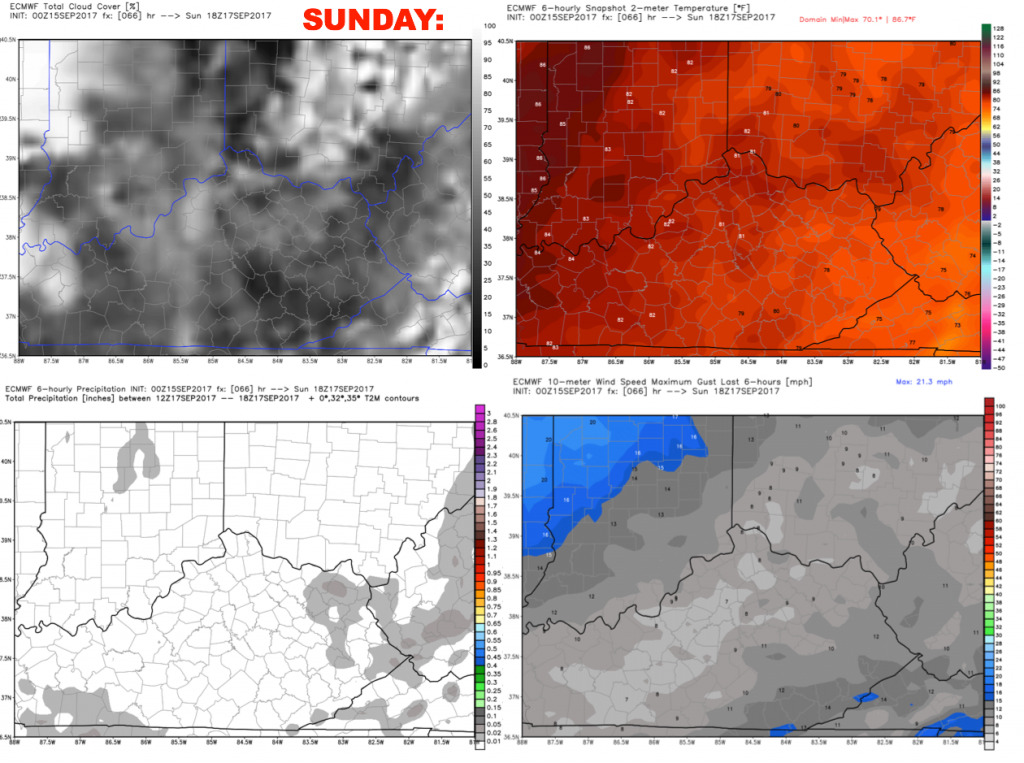 Going through next week, warm temperatures will remain in place with highs of 80-85º with lows in the middle 60s.  The best focus for storms looks to stay to the west of Cincinnati as a high pressure ridge to our east limits eastward progression of storms.  We will keep small daily storm chances in for now, and continue to fine-tune as we get closer.  The rainfall off an average of multiple data has only 0.15″ of rain in Cincinnati through next Friday.  Overall, not anticipating too many weather concerns.  
Tuesday will feature a ~20% storm risk with light south winds 5-10 mph.  
Wednesday we are forecasting ~30% storm coverage for Cincinnati.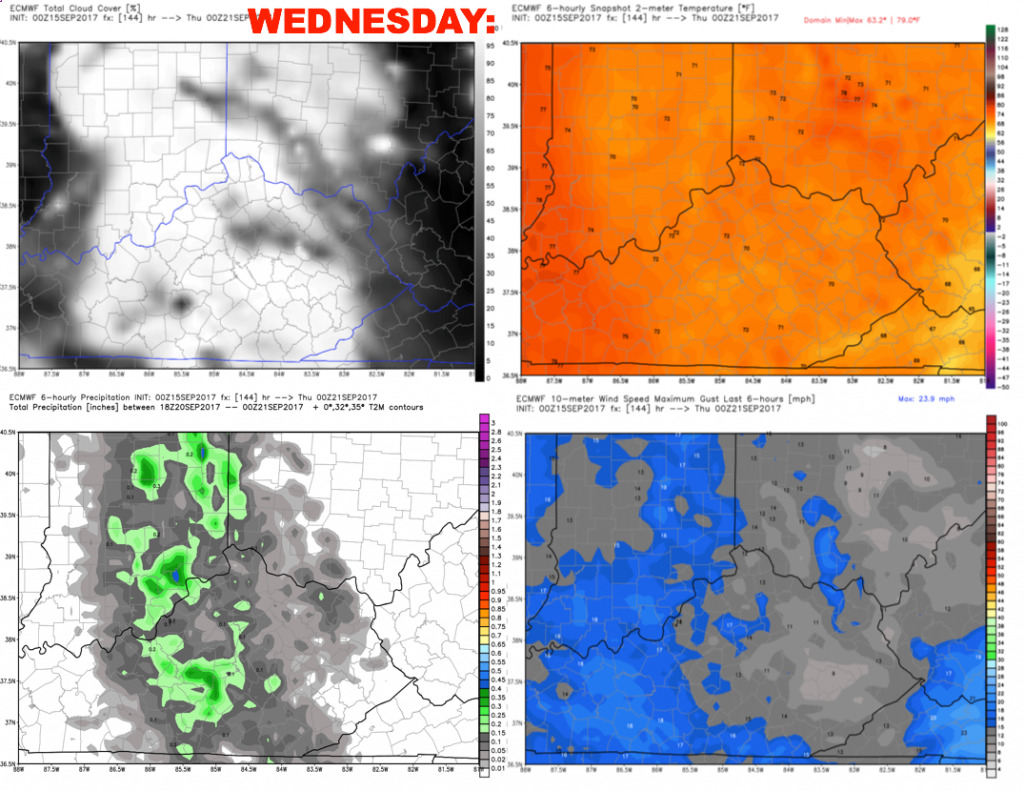 Thursday's storm chances look very small at this point, but due to some differences in data we will keep a ~20% storm chance until confidence increases.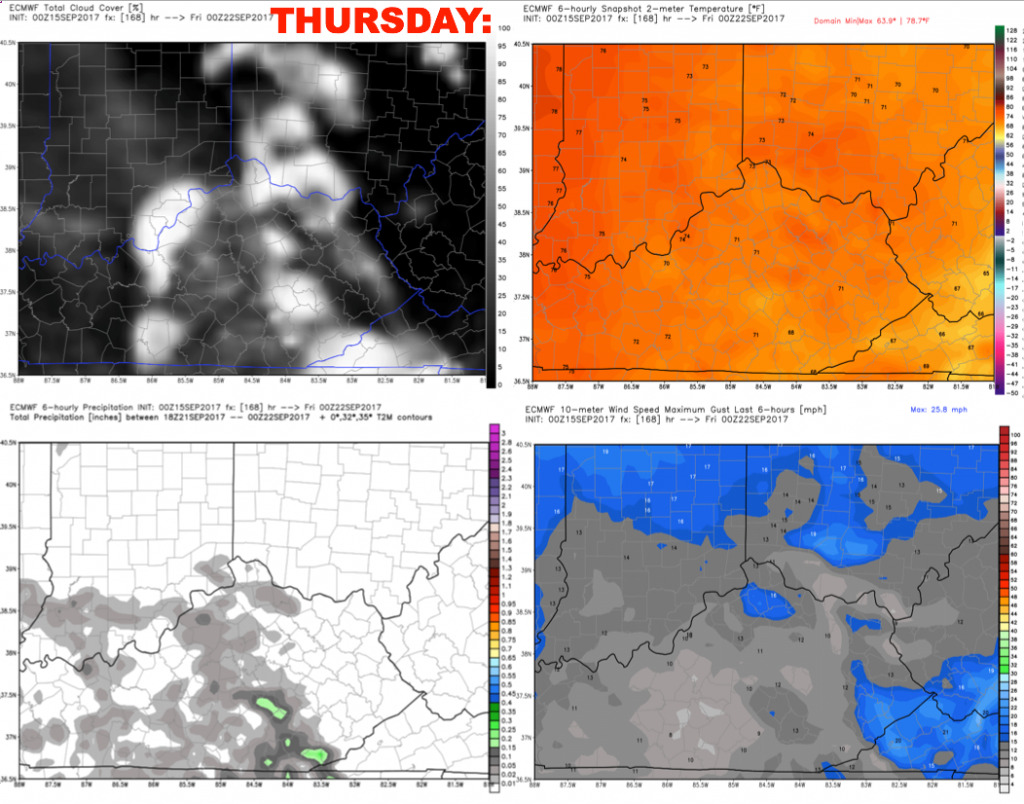 Friday's set-up remains nearly the same, with a 20% storm risk.  We may see better storm chances approach just beyond this period.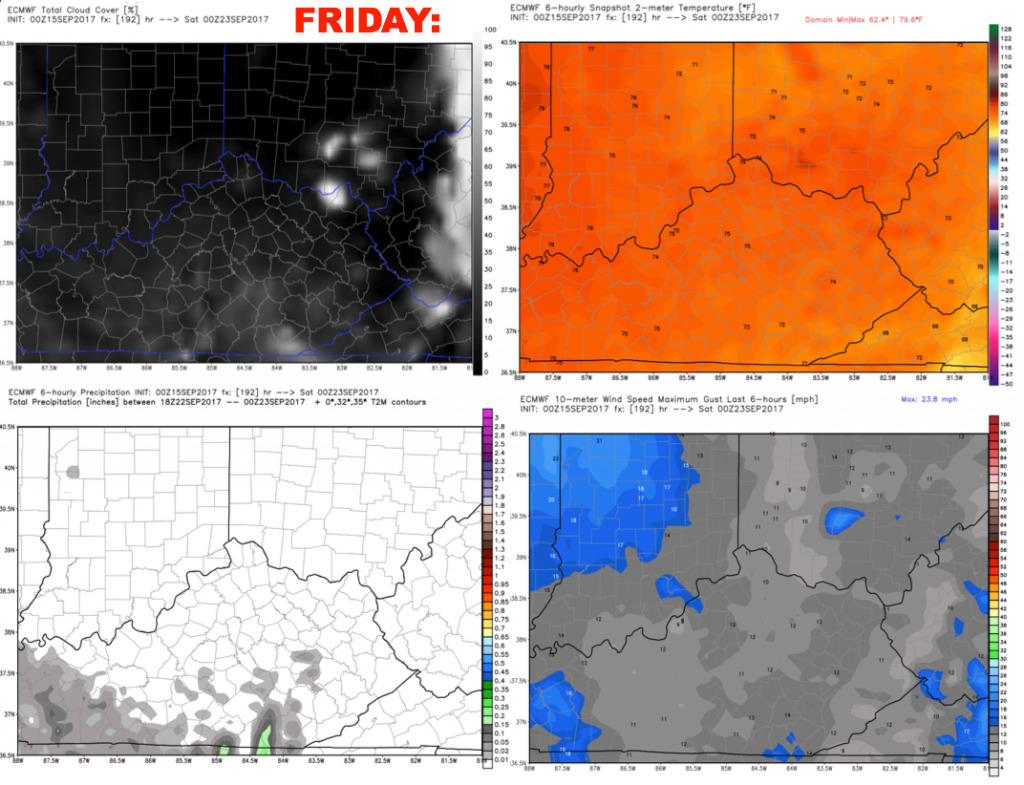 We will continue to fine-tune this forecast over the coming days.  Have a great Friday, and let us know if you have any questions!