Key Points – Friday, September 8, 2017:
Synopsis: Good Friday morning!  An overall quiet weather pattern will remain in place over the next week.  There are a few minor rain chances as we have discussed mainly across Nebraska tonight and into the weekend, but these will be rather spotty and light in nature.  We have to wait until the end of next week or the following weekend when we start to introduce better rainfall chances.  The video also touches on the latest track of Hurricane Irma.  Have a blessed day, and let us know if you have any questions!
Today's video (5 min):
Another very nice day ahead for the region.  Expect a few showers/storms working into western Nebraska tonight, continuing Saturday-Saturday night mainly central/northern Nebraska and perhaps creeping into western Iowa.  Many areas here stay dry.  The future radar animation below is from the hi-res NAM model today through Sunday afternoon.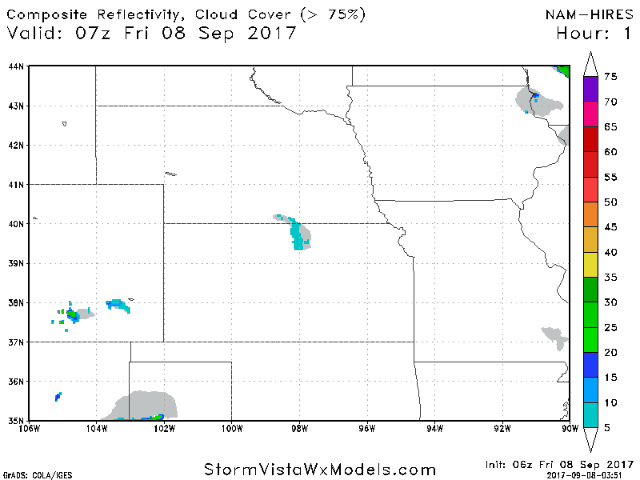 Week 1 temperatures and precipitation from normal outlook:

High temperature guidance over the next 4 days – warmth continues to build.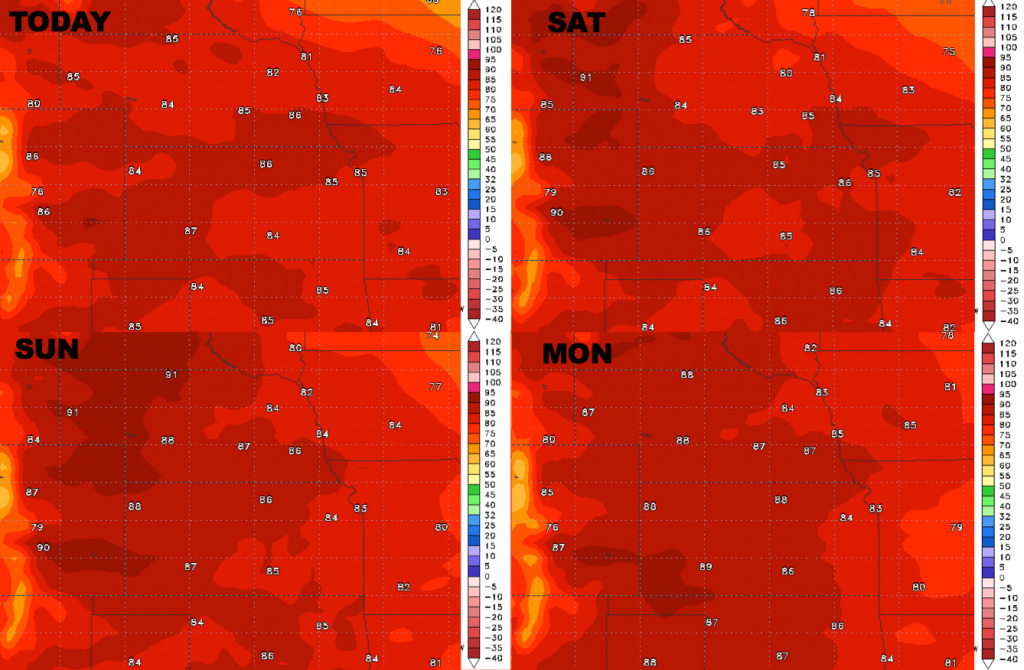 Low temperature guidance over the next 4 nights: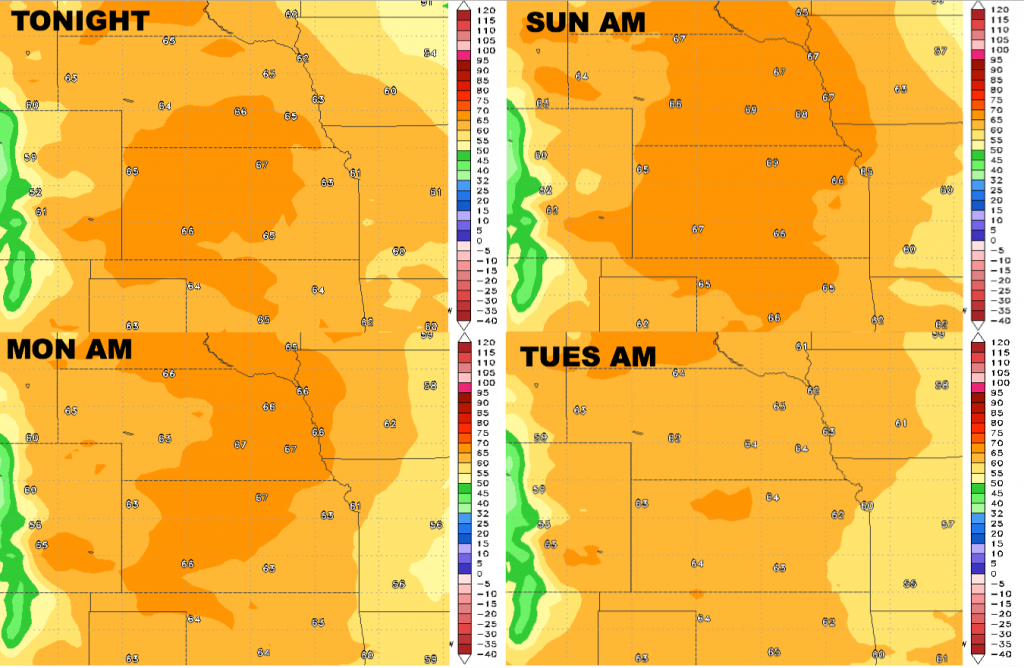 Dew points from normal are shown below.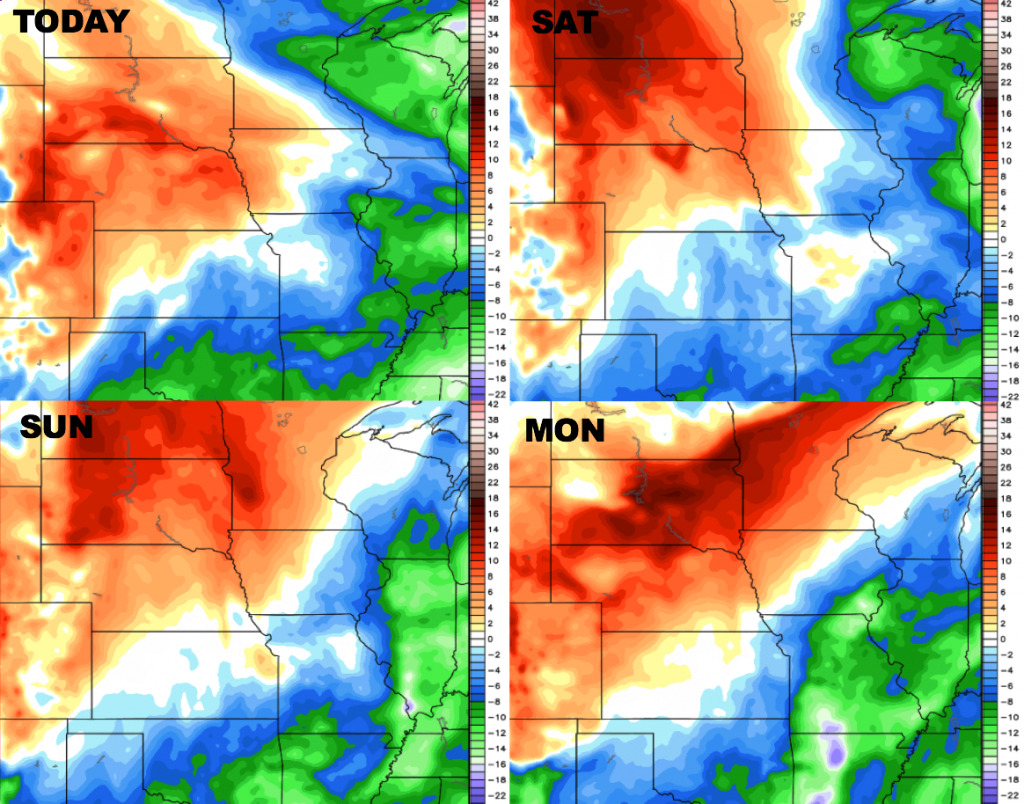 Wind forecast over the next 4 days…generally south winds into early next week.