#NEwx #KSwx #MOwx #IAwx Detailed analysis of heat and multiple storm chances this week. N.
Good Tuesday morning!  Big weather story will be the heat over the next several days with excessive heat watches and warnings posted.  The northern half of the area will see multiple storm risks, while the southern half of the area stays mainly dry until the weekend into next week.  If you have any questions, do not hesitate to reach out.  Have a blessed day!
Here is a look at high temperatures through Friday.  Very hot and humid for the rest of the week.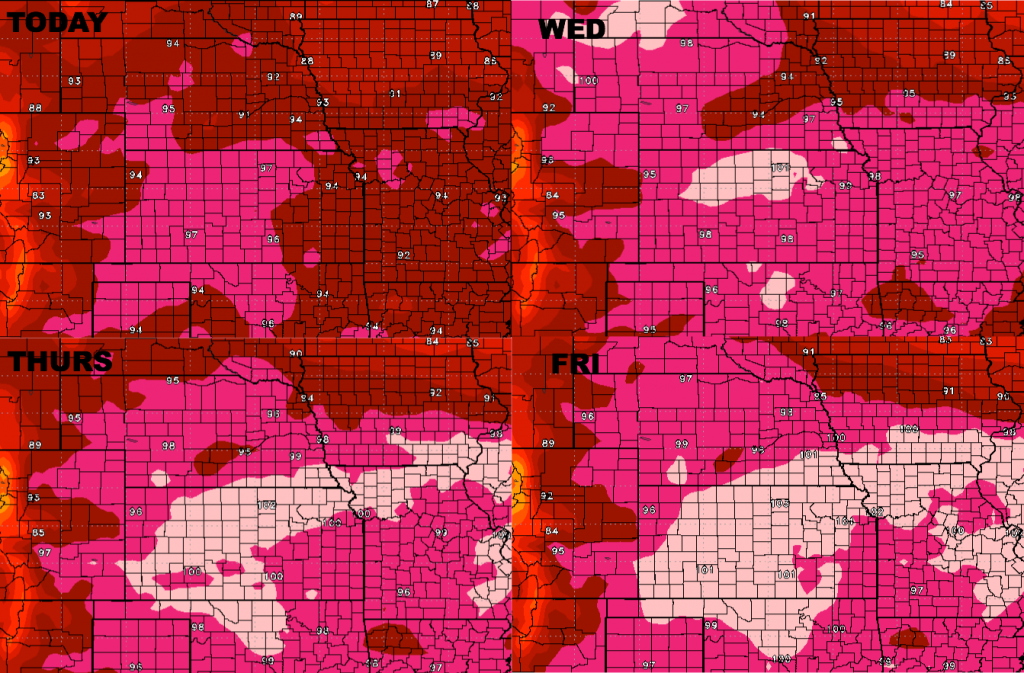 Another big story will be very warm morning lows with many areas only falling into the upper 70s through Saturday morning, and some spots will struggle to drop below 80.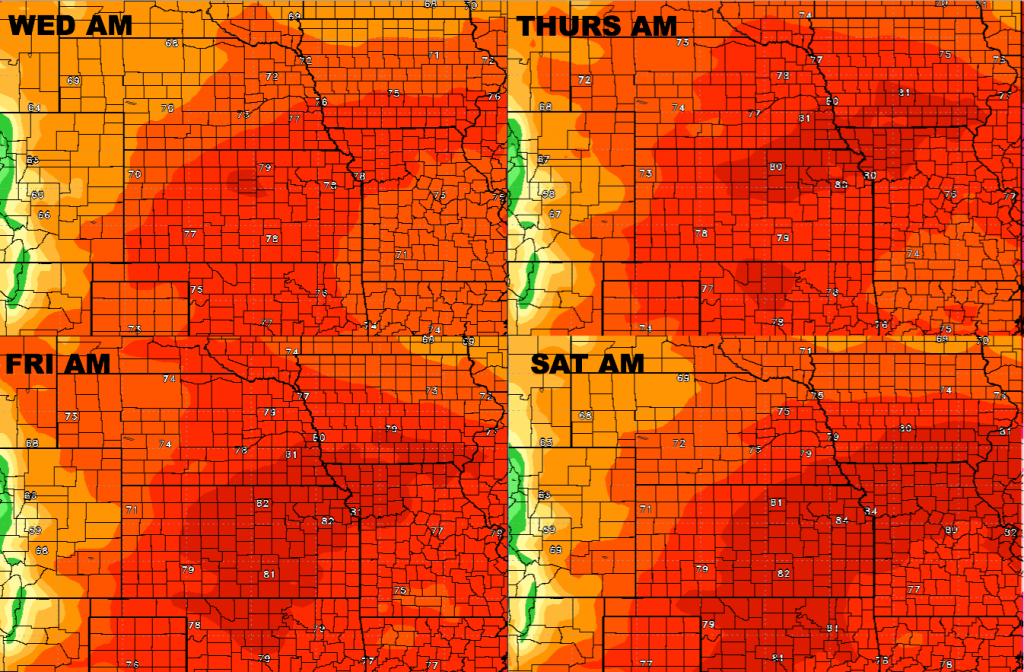 Here is the wind forecast through Friday.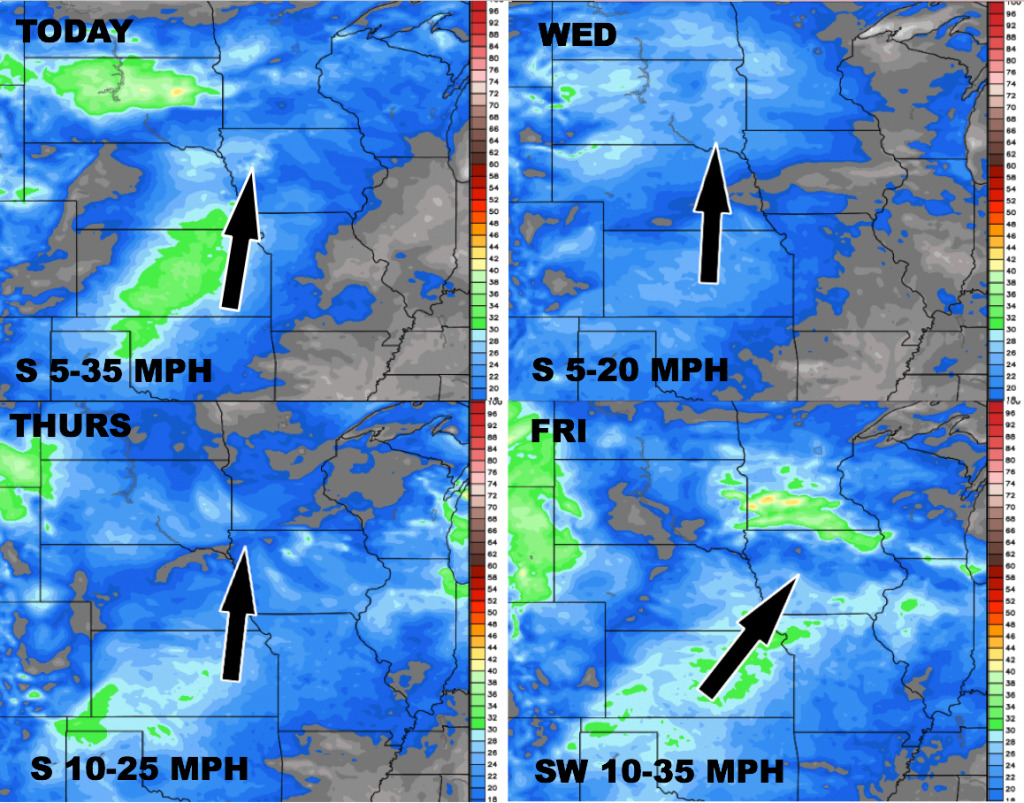 Here are the dewpoint anomalies over the next 4 days.  Very humid across the region.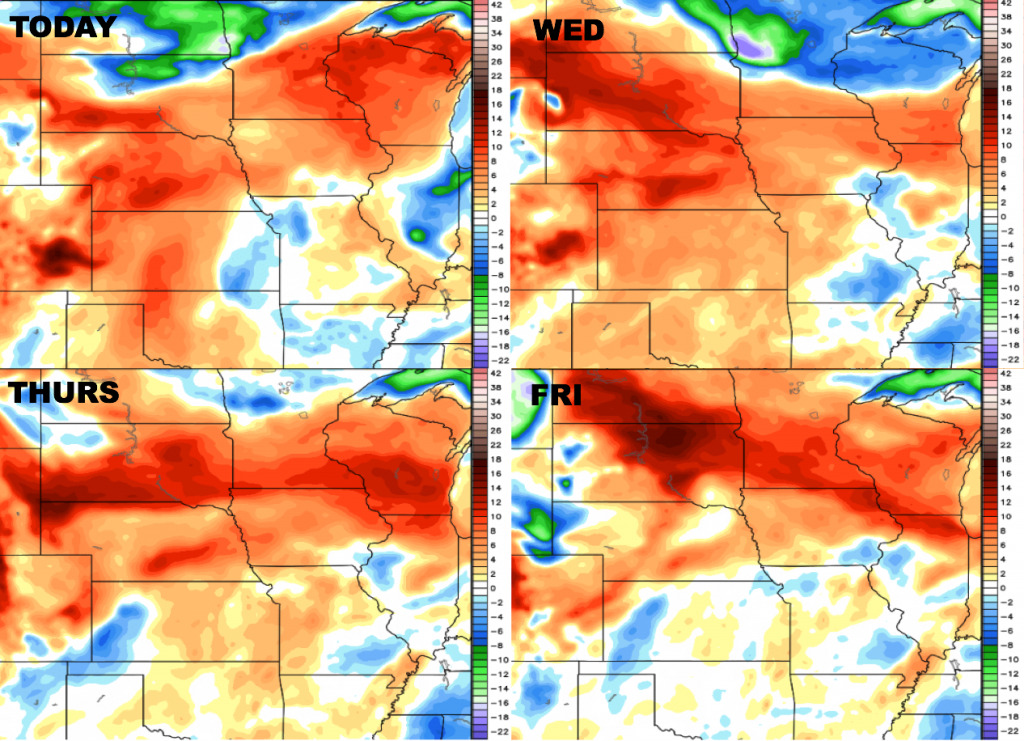 Today's Video (8 min):