#ILwx Multiple Rounds of Storms Through Saturday, Cooler Conditions Into Next Week. E.
Key Points: May 18, 2017
Synopsis: Good Thursday morning! We are tracking some spotty showers and thunderstorms this morning in southern portions of the state, otherwise we are fairly quiet. A few spotty showers and storms will erupt late this afternoon, but coverage will be very spotty. A complex of storms will develop tonight to our west, and push into our region tomorrow morning. The best dynamics will be off to the west, but these complexes have a tendency to maintain themselves longer than data suggests. This complex could bring some heavy rain and gusty winds. Additionally, more widespread storms are expected Friday night into Saturday as well. Timing and impacts are discussed in the video so be sure to watch! Cooler, but continued active times are expected into next week. Have a great day!
Current radar is mainly quiet except for far southern Illinois.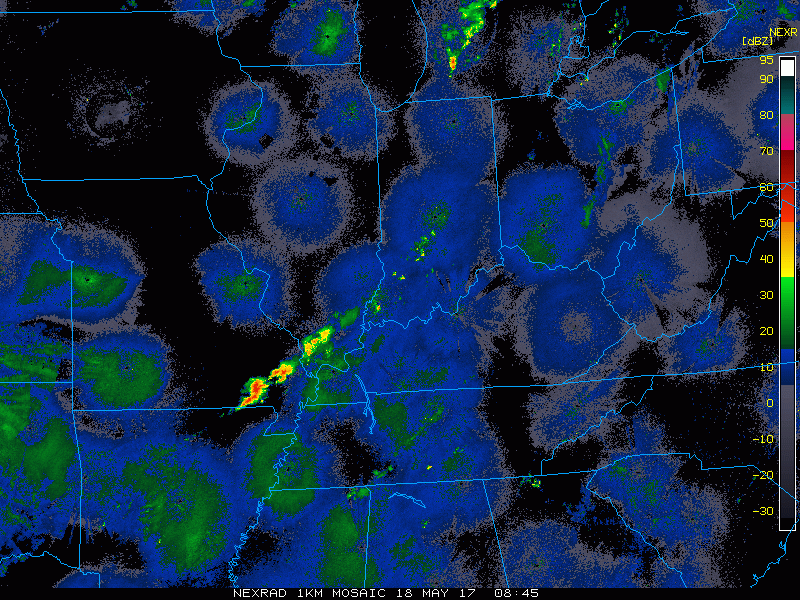 Later on today, scattered storms will develop, but coverage will be fairly low (30-40%).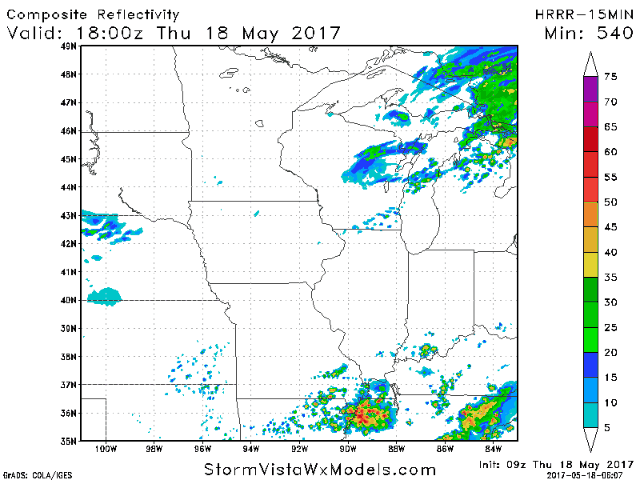 A hefty complex of storms looks to develop this evening in the Plains and push toward our region overnight. This can bring some gusty winds and heavier rain tomorrow morning. Be sure to watch the video for additional information!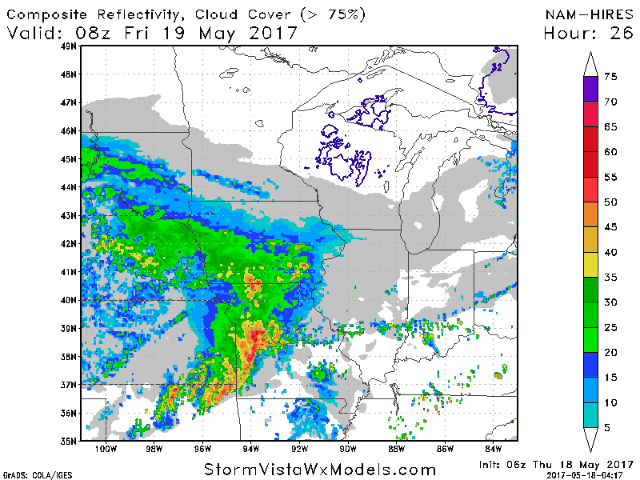 Because of these storm threats, the SPC has outlined portions of the state for some stronger storms. 

Additional rains come in Saturday with some localized flooding possible.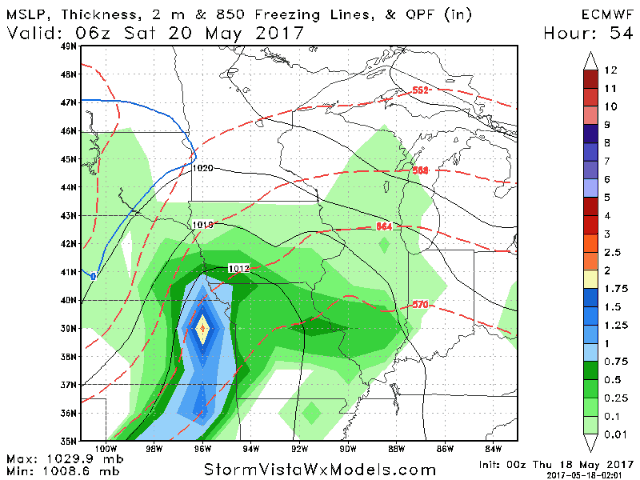 Total rainfall by the end of the weekend looks impressive, especially where thunderstorms roll through. Some places likely approach 2-4″ in the most persistent storms while others may stay under 1 inch.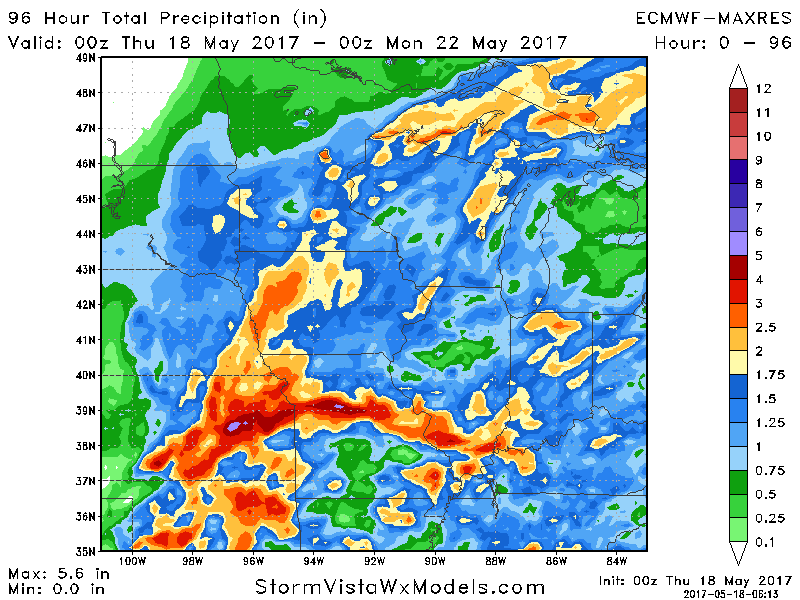 Cooler air looks to return next week with temperatures 5-10 degrees below normal!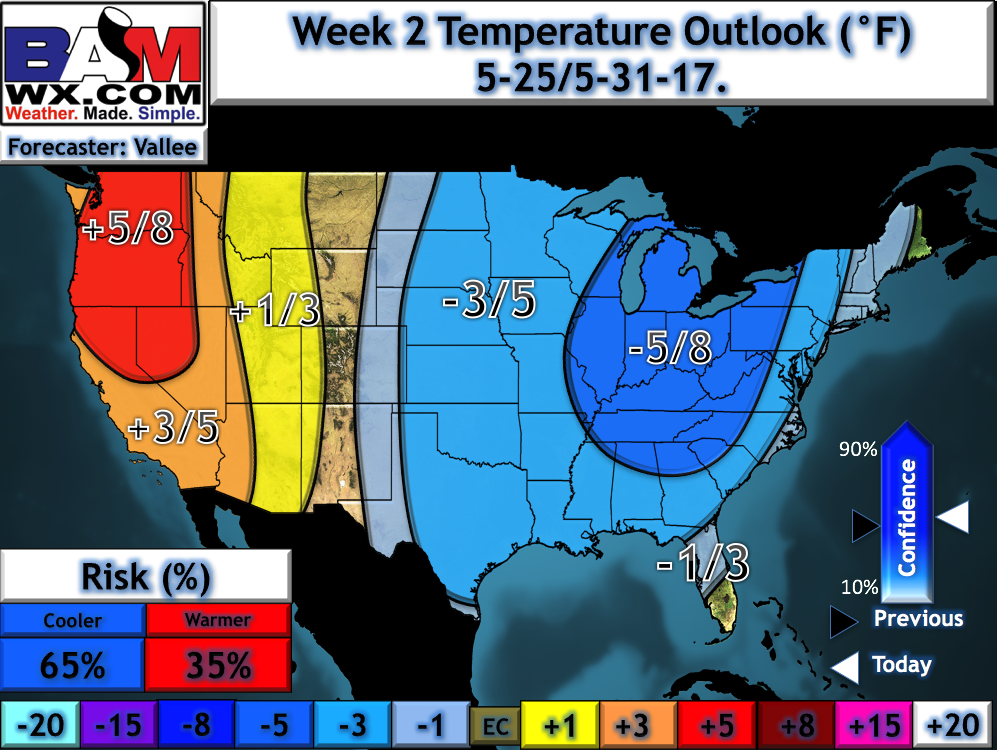 Confidence and Risks:
Average confidence in spotty storms this afternoon bringing localized heavy rain.
Increasing confidence in a complex of storms late tonight and tomorrow morning bringing heavy rain and gusty winds.
Above average confidence in heavier, more widespread rains Saturday with localized flooding possible. 
Above average confidence in cooler times returning for next week.
Today's Video (8 minutes):