#ILwx #INwx #OHwx Tues All Zones – Latest Update on Accumulating Snows and Cold Blast Tonight
Synopsis: An additional 1-2″ not out of the question into the afternoon where the heavier snow bands set up, we have lingering residual energy still set up across Illinois that is producing additional snow showers as well moving east. Dangerously cold temperatures set in tonight as well after this system exits the Zones…models likely underplaying how cold we will actually get because of the additional snowpack. Untreated pavement and surfaces continue to be a concern tonight into tomorrow morning even if previously treated. If you have any questions or concerns, please let us know!
Timing of remaining snow: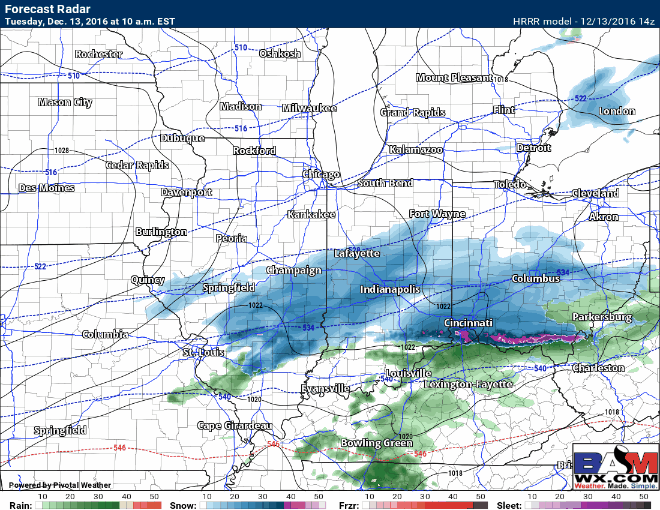 .0This is a screen-grab from our video this morning where we outlined the possibility for 3″ accumulations across central IN…as of 11:13amEST a report was published for Indy reporting 3″ with snow still falling…we call that a success, folks!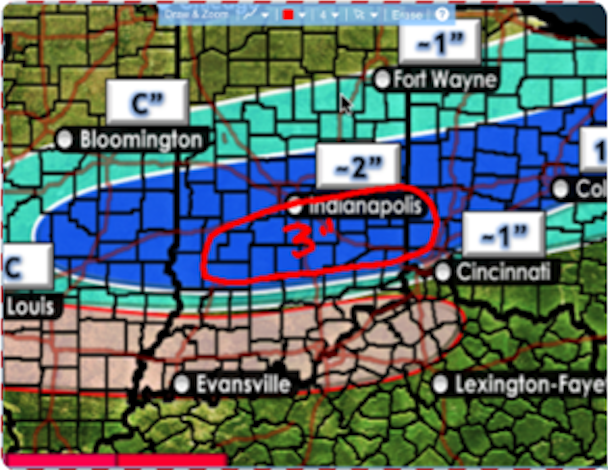 Temperatures really plummet tonight aided by the current snowpack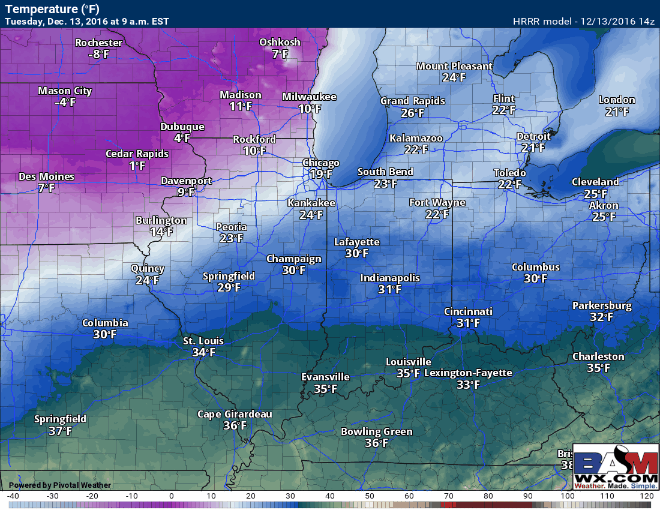 Latest Video (4 min):