#INwx #OHwx Targeting weekend #winter storm. A very active & cold pattern next 10 days. M.
Synopsis: A few spots of snow showers going on still across the Midwest this morning, expecting those to continue through the morning and ending by lunch I believe as we still have moisture being wrung out of the atmosphere. Our focus turns to this weekend's winter system where we are eyeing two waves to move through. The first wave Saturday night into Sunday likely bringing an all snow event and the second wave Sunday into Monday morning with an rain/snow mix. Can't stress it enough that where that freezing line sets up is where you will have heavier snow to the north and mixed precip/rain to the south; it will be a very tight gradient. Targeting another system Tues into Wed night week with accumulating snow potential…increasing confidence with this as temperatures are colder at the surface…just need to determine the track and intensity. Check back very often!
Projected Snowfall this weekend into Monday AM. This is a very complex system and the difference in 1 or 2ºF will make all the difference in the world with this forecast. The thermal gradient is the real deal here so check back and ask questions if you have them.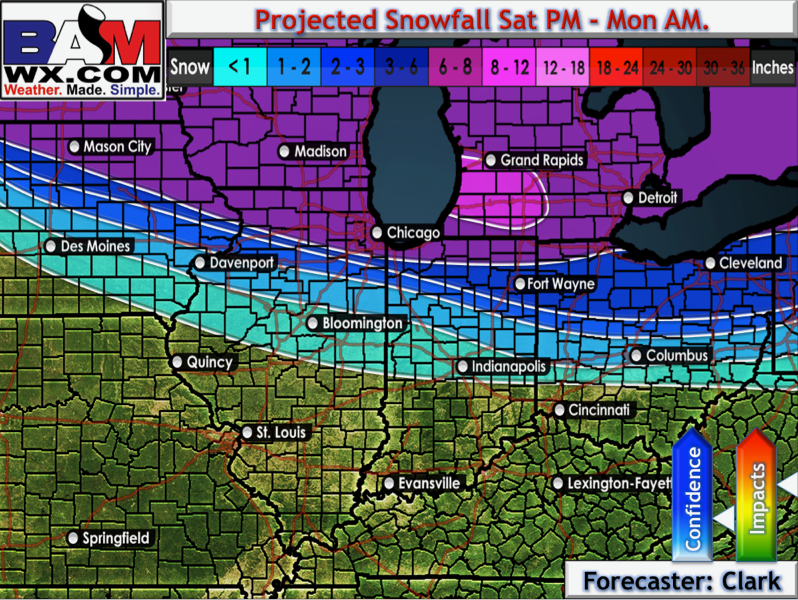 System to watch Tuesday into Wednesday next week..this one could be all snow. Check back.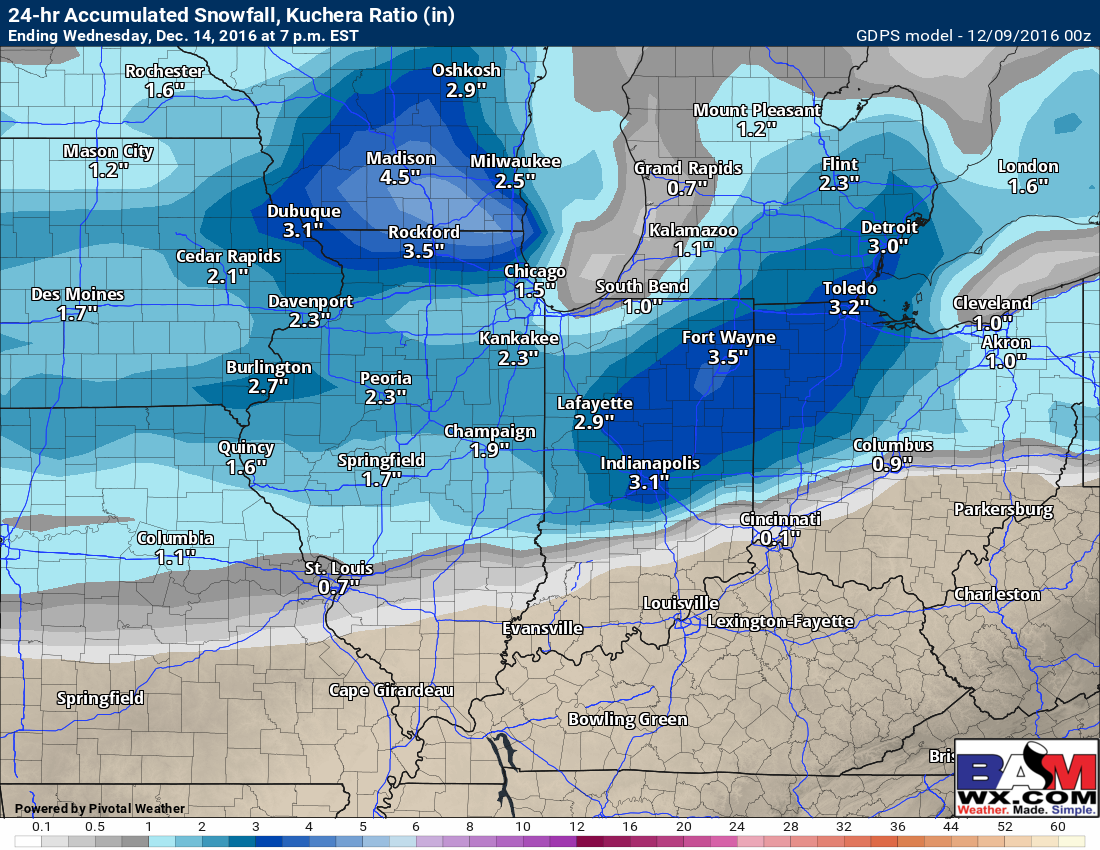 -Michael
Confidence and Risk:
Average to below average confidence in the weekend system but some adjustments may be needed so check back for our lunchtime update today. 
Increasing confidence in a very snowy pattern the next 10 days.
Models continue to try and lock on a bigger winter storm late next week too. Low confidence at this time. 
Increasing confidence its cold and snowy through Christmas.
Today's Video (7 mins):