Good evening a quick update this evening. We are noticing a similar setup to last night as an upper level piece of energy moves into an arctic air mass. Through the evening. Right now time frame is 4pm-1am and some places could easily see a quick coating of snow once again this evening. Would advise watching lots and keeping close eye on radar. We will be in the office all night so feel free to reach out. 
The energy advection targets central IL and IN in the timeframe discussed.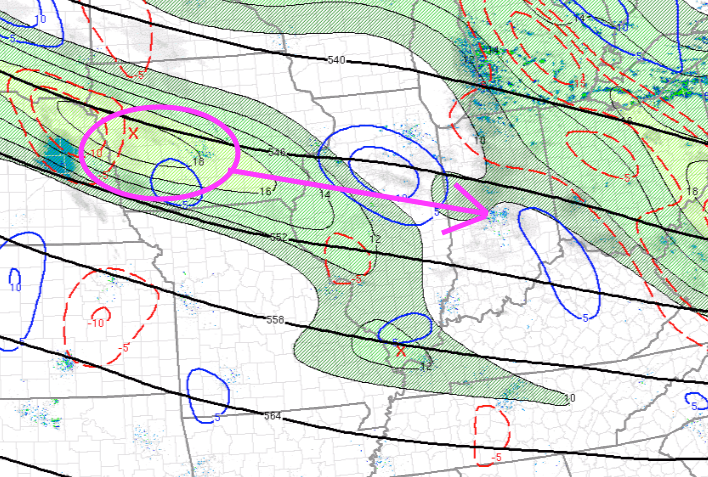 Latest RGEM computer model data shows where the coating is possible between 4pm-1am.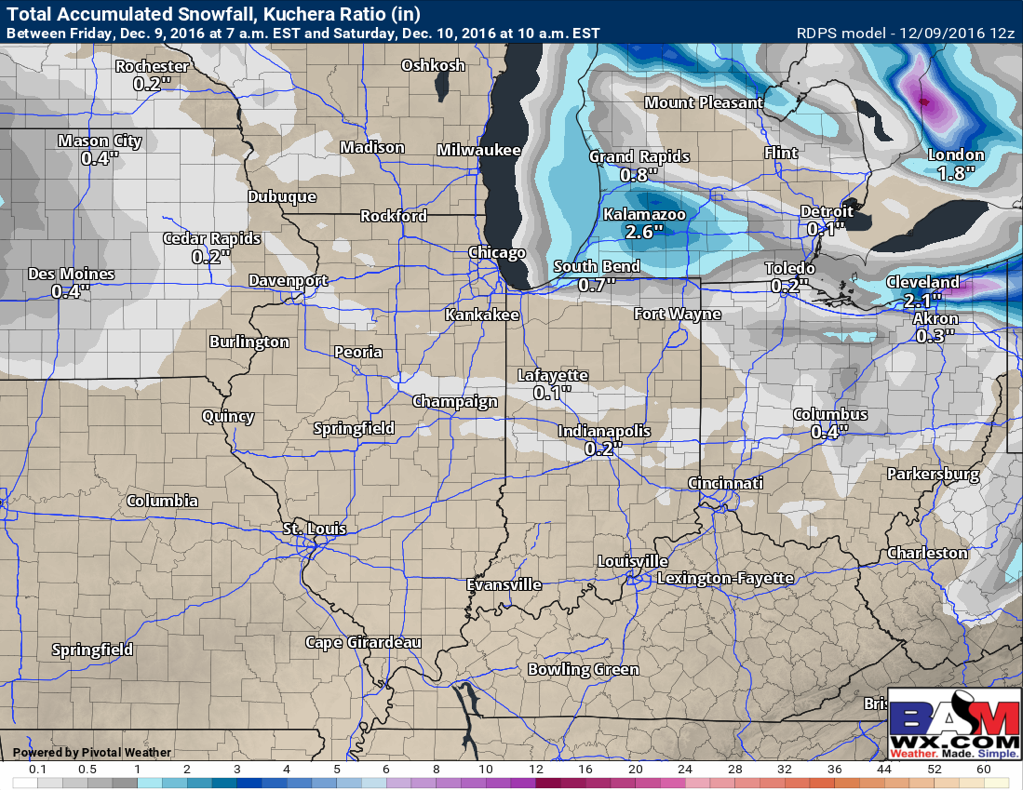 Latest radar loop shows the snow showers starting to develop as we speak across central IL/IN.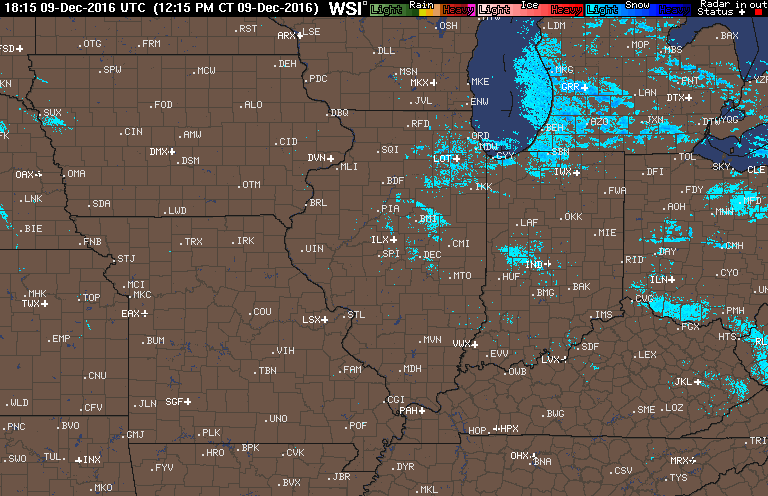 If you have any questions please let us know. Forecast update on weekend storm comes in the next hour or so and overall not much has changed for now except for northern IL. M.