#INwx #OHwx Turning much colder. Weekend winter storm? Details here. M.
Synopsis: Arctic front moves in this evening and with that front a few showers or snow showers possible tonight with this but the upper levels of the atmosphere are rather dry which overall is hindering anything impactful ATM. Coldest air of the season arrives tomorrow and then the attention turns to Sat night and into Sunday night. Accum snow looks to arrive Saturday night..possibly mix with rain Sunday and then change back to snow again Sunday night. Essentially we have a lot of uncertainty with respect to how far north the warm air can come but either way you spin it all of our models are suggesting accumulating snow is likely..just fine tuning in the days ahead. Barbaric cold arrives next week with another accumulating snow event early next week. Buckle up.
A few showers or snow showers possible tonight. I wouldn't be shocked to see SOME locations get a coating of snow with this. Check short term today.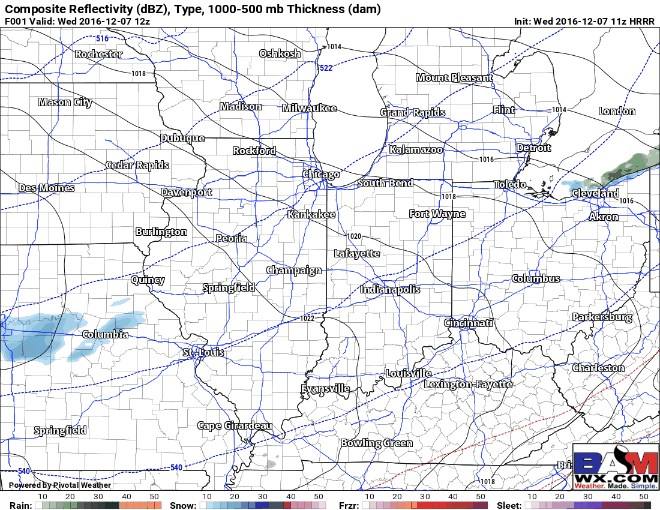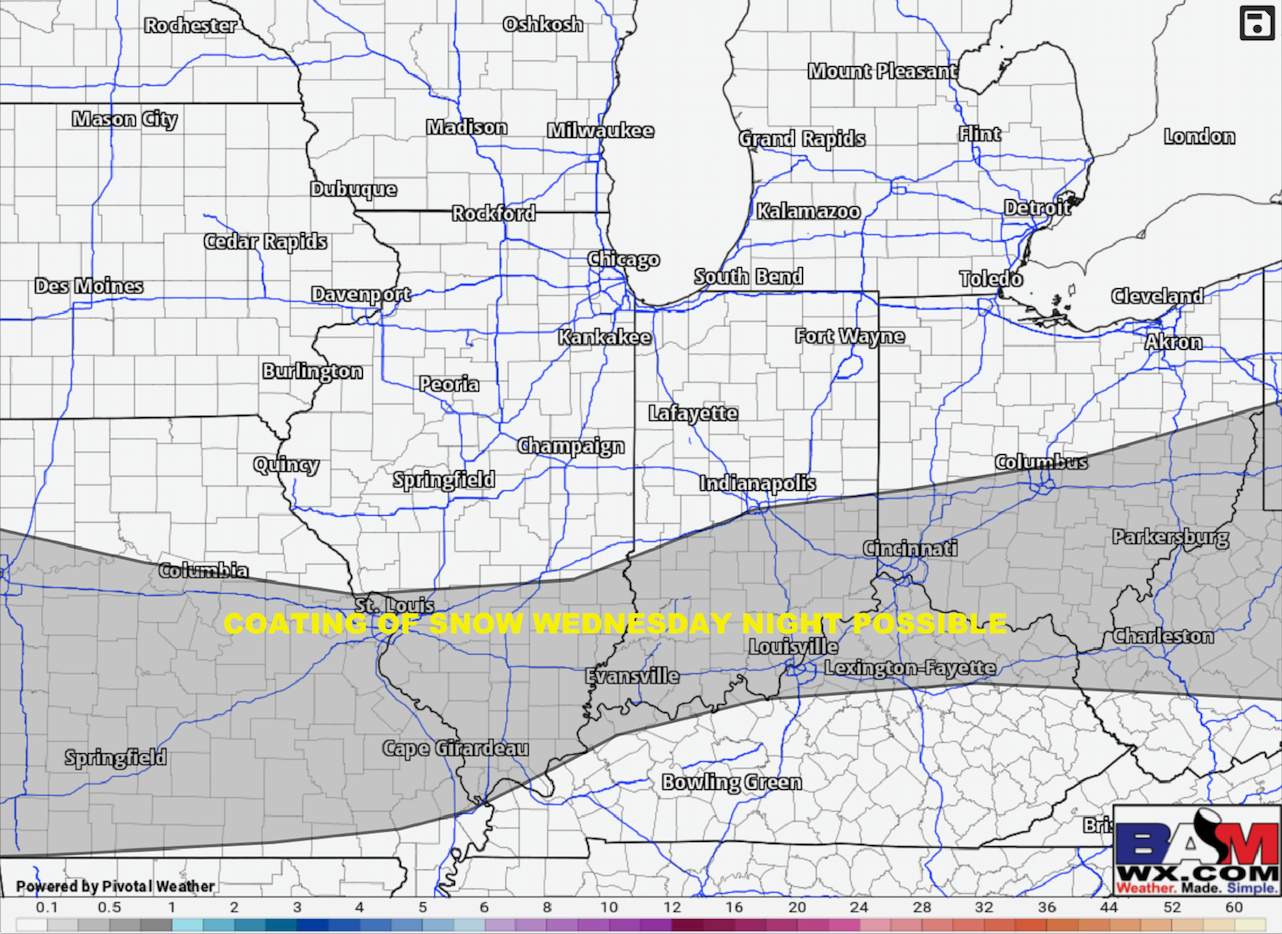 Turns progressively colder in the next 7 days. In-fact a piece of the polar vortex looks to swing in here next week. Could see highs in the single digits and lows below 0 with wind chills as cold as -25ºF..ESP if we have snow on the ground. Check back on this..serious cold.
Heavy lake effect snow fires up Thur-Fri. Here is my initial thinking with this.
Forecast loop of storm system this weekend. Sat night-Mon morning.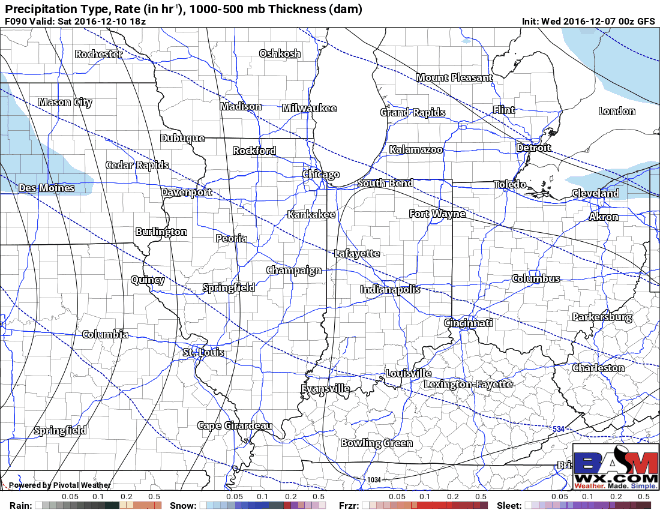 Total snow forecast via the American/European and Canadian models for the weekend below.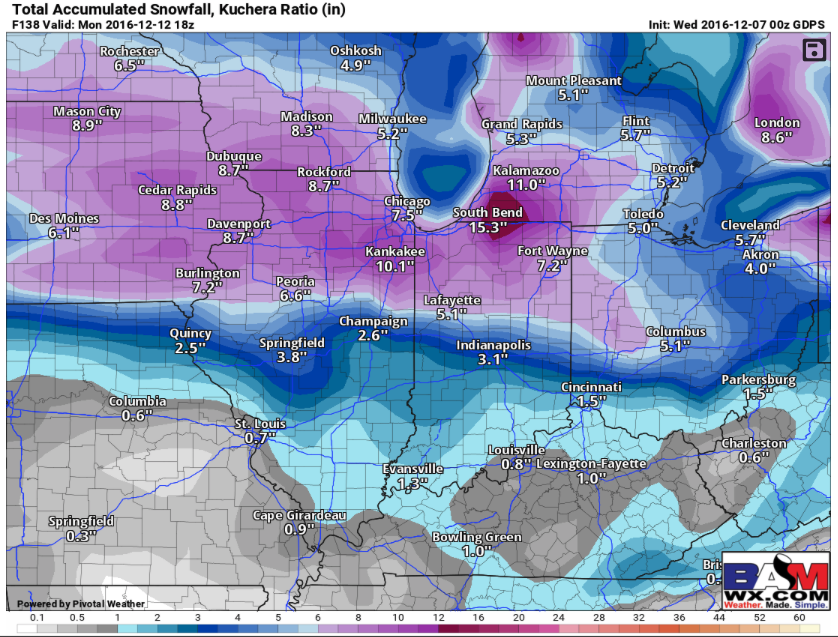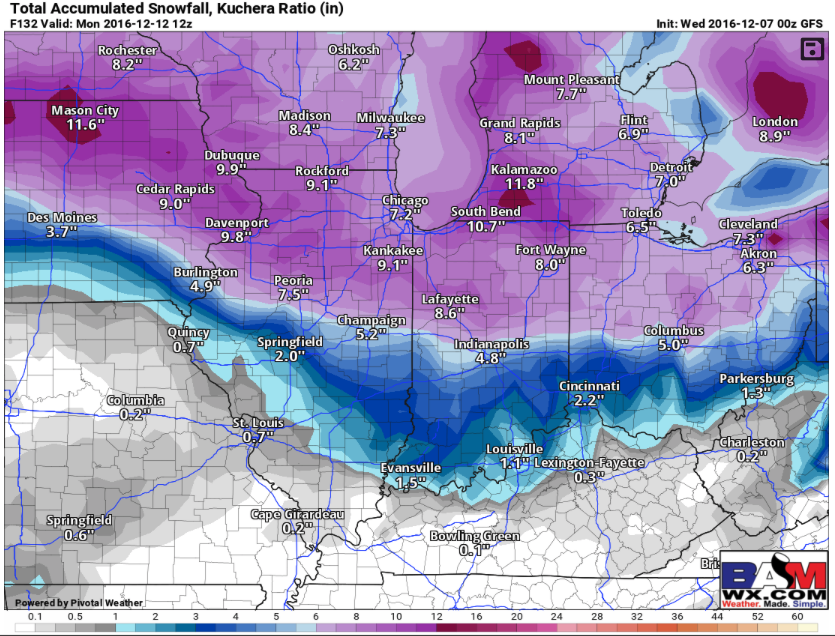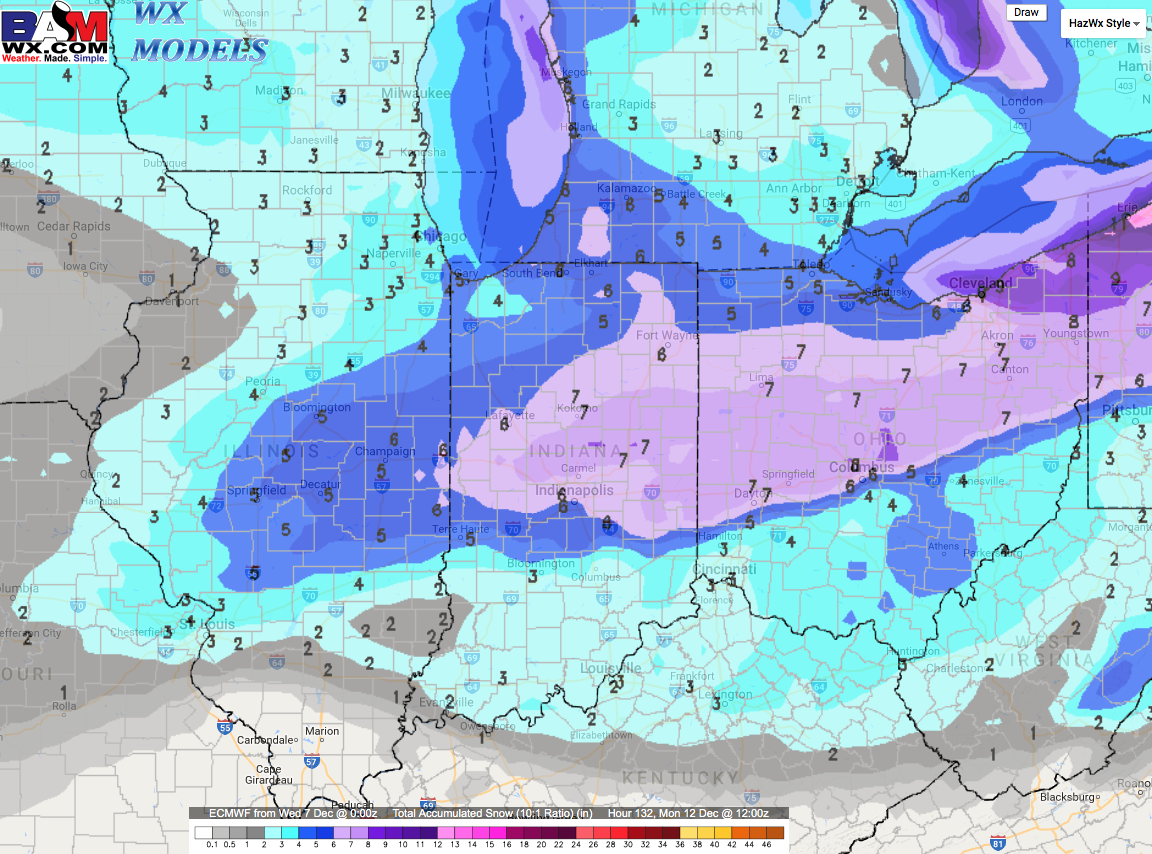 Confidence and Risks. 
Low confidence with any impacts from tonights brief shower/snow threat. Just monitor. 
High confidence on coldest air of the season. We run 15-20ºF below normal next 7 days.
Increasing confidence on significant snow accumulations this weekend.
Low confidence in precip type Sunday esp around and near I70.
Increasing confidence in another snow maker early next week.
Increasing confidence in a visit from the polar vortex next week. Brutal cold possible.
Video forecast today is 7 mins. Please let me know if you have any questions. M.