Key Points – Wednesday, December 7, 2016 – next week
Synopsis: Lots to talk about in the forecast today, turning progressively colder over the next week…in fact, serious cold looms…we talk about accumulating snow chances in the forecast over the next week as well!
A few lingering snow showers across western IL this morning that'll diminish as we progress deeper into the morning, partly to mostly cloudy skies across the Zones today. We are watching a skinny line of rain/snow showers move through the southern half of Illinois today, initially will start off as rain as temps are above freezing, becoming a mix of snow as we progress into the evening hours; a dusting of snow is not out of the question as seen below in our custom snowfall map we issued yesterday. If drier air works in, it'll be very hard to even get a coating of snow.
Skinny line of wintry mix this afternoon into tonight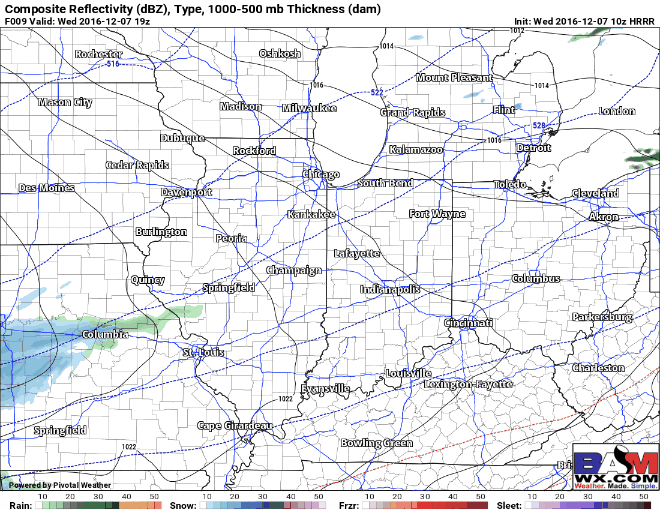 BAM Custom Snow map…coating of snow possible in the "gray" locations as this skinny wintry line moves through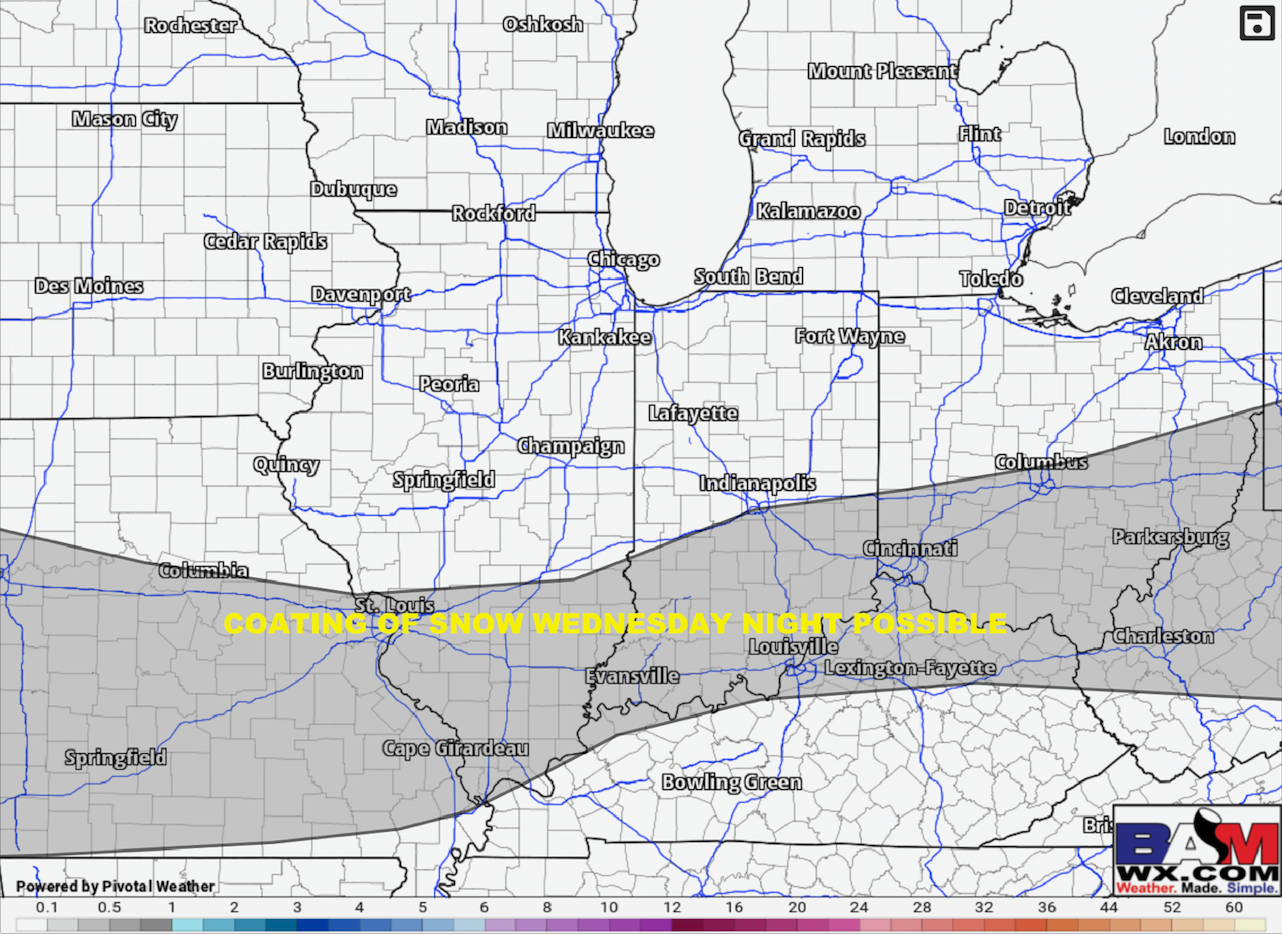 Brutal wind chills likely Thurs/Fri mornings…single digits to teens likely…highs in the 20s.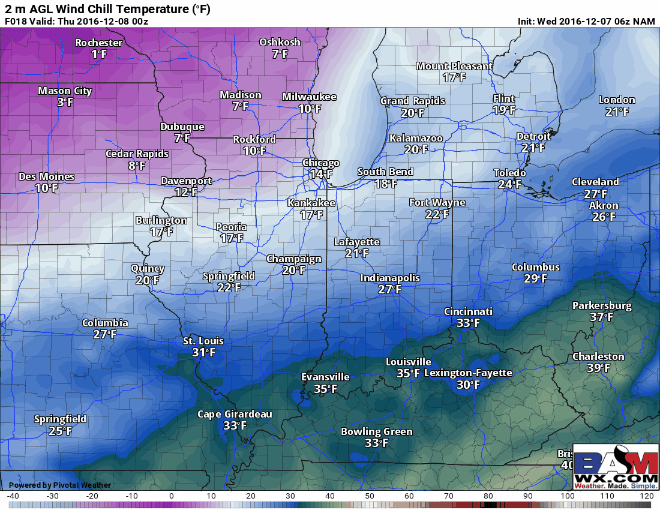 System #2 of interest moves into our area Saturday night into Sunday that will bring accumulating snowfall to many. The track of the system and where the freezing line sets up all determines the depth of the accumulating snow. If the freezing line goes further north as the Euro suggests, the focus of the heaviest snows goes from I-70 north. If the GFS is correct, we see an all snow event. We will continue to update on this, watch this very closely.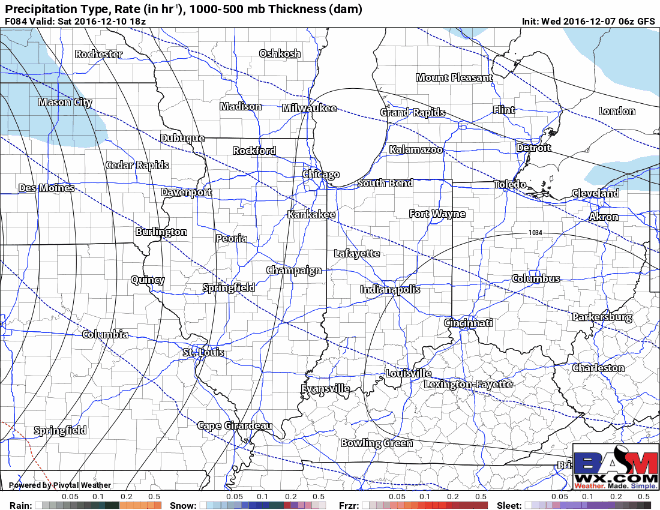 GFS snowfall accumulations…subject to change north or south, but our confidence continues to increase on this.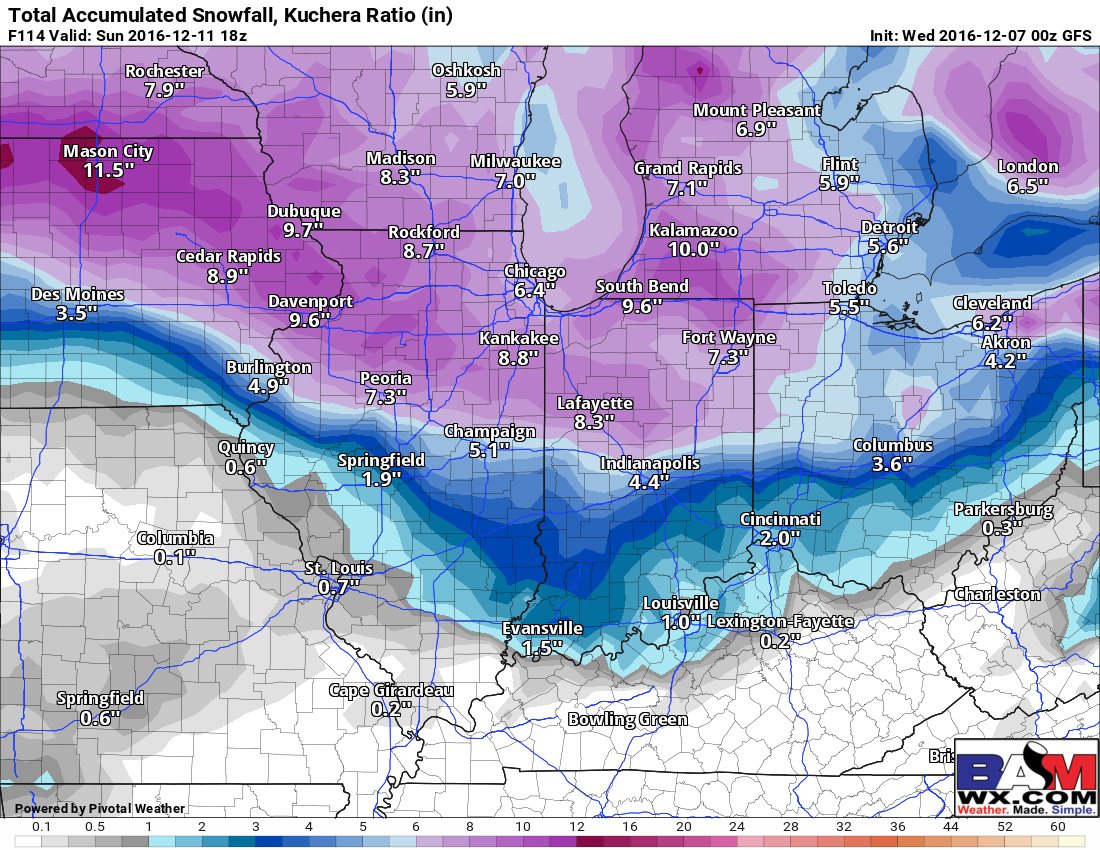 System #3 comes very shortly after the above system that is showing accumulating snowfall as well focused across Zone 4.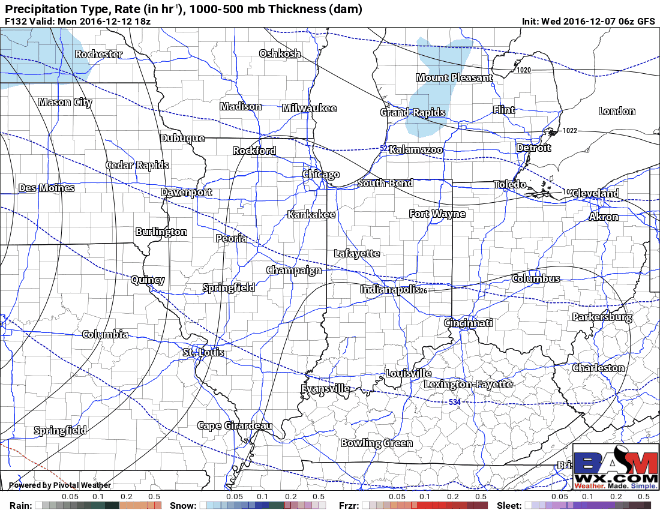 Early look at snowfall accumulations from this event from the GFS…if this system tracks further south, the heavier accumulations come south as well. Higher confidence of an all snow even given the cold temperatures.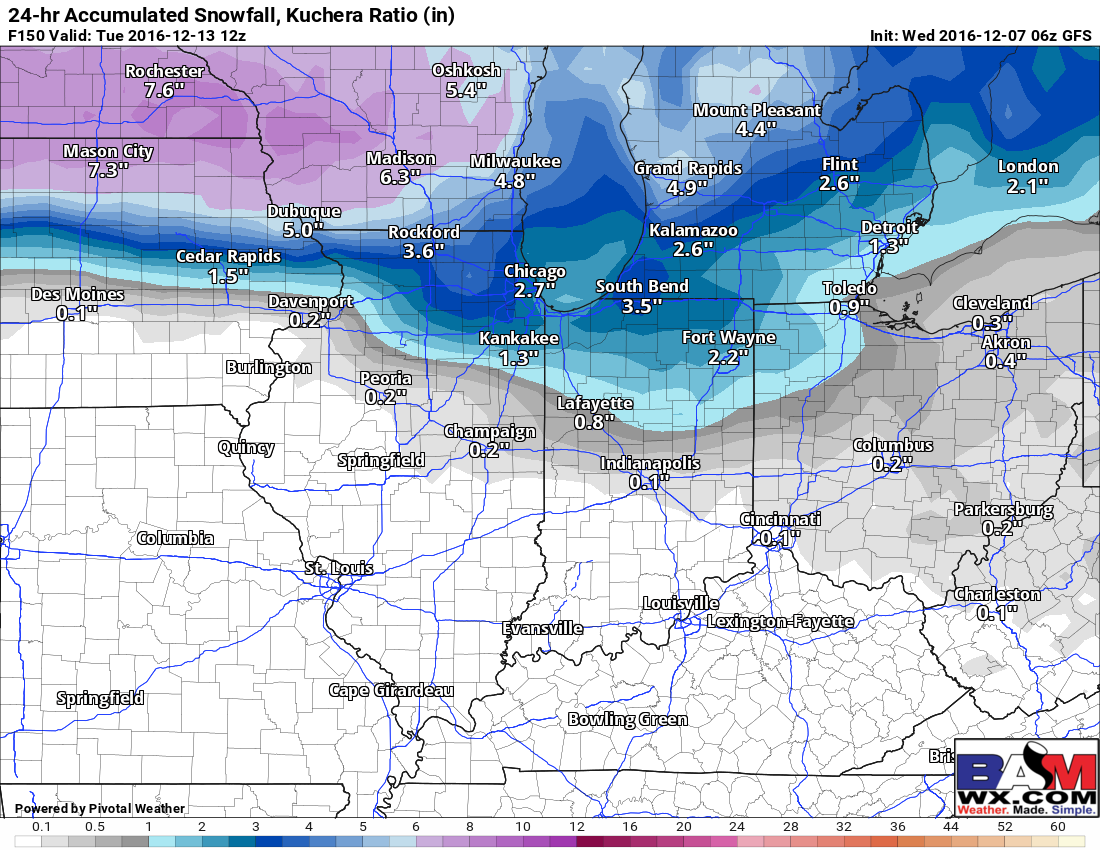 Lastly, check out these wind chills next week after system #3 departs…highs in the single digits or lower are not out of the questions, nor are lows in the negatives. Energy demand will no doubt increase, bundle up…winter is here folks!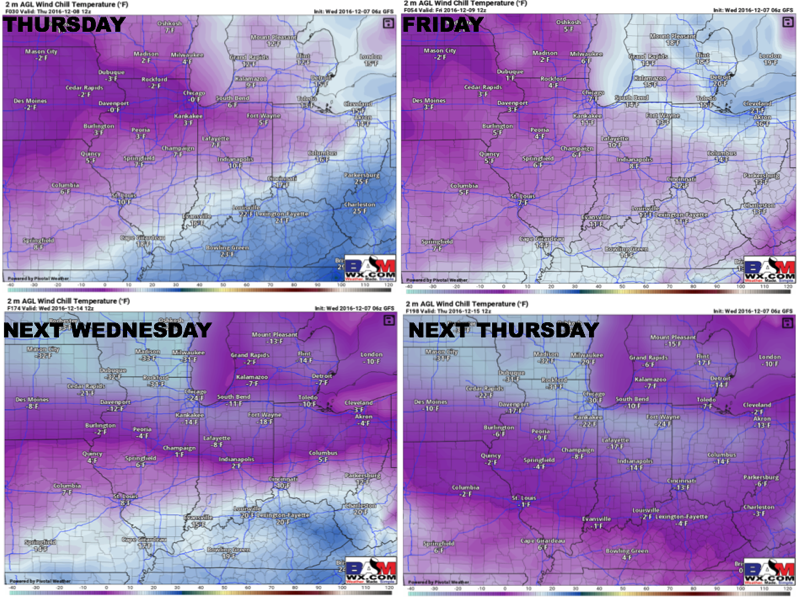 -Kirk
Confidence and Risk:
Average to above average confidence in the skinny line of wintry mix move through Zone 3 today
High confidence the coldest air of the season works in tomorrow and Friday mornings
Increasing confidence on this weekend system bringing accumulating snow to portions of our Zones
Average confidence in our system early next week…we need more consistent data on the timing, accumulating amounts and location
High confidence of bone-chilling cold moves in early to mid next week across the Midwest that hangs around
Today's Video (6 min):