#INwx #OHwx Rain today. Snow chances in the forecast but challenges exist no doubt. Details here. M. 
Synopsis: Rain will end today in Indiana around lunch time and exit the state ~2pm. Rain will end in Ohio by 3/6pm west to east. Next system comes with Arctic air intrusion Wednesday night..right now this system doesn't have much in the way of model support. We are going to forecast a coating to 1″ of snow in spots Wednesday night into Thursday AM and keep you posted as things changes and evolve. Its a high risk forecast at the moment so check the updates frequently. Next system of concern comes this weekend. This system has potential to bring significant snow accumulations for the northern half of the forecast area..GFS/GEM models agree and the European is way north of the other 2 so this too is a very difficult forecast right now. Models are pretty much all over the place but whats new? Details and reasoning in the video forecast. 
Radar loop as of 8am: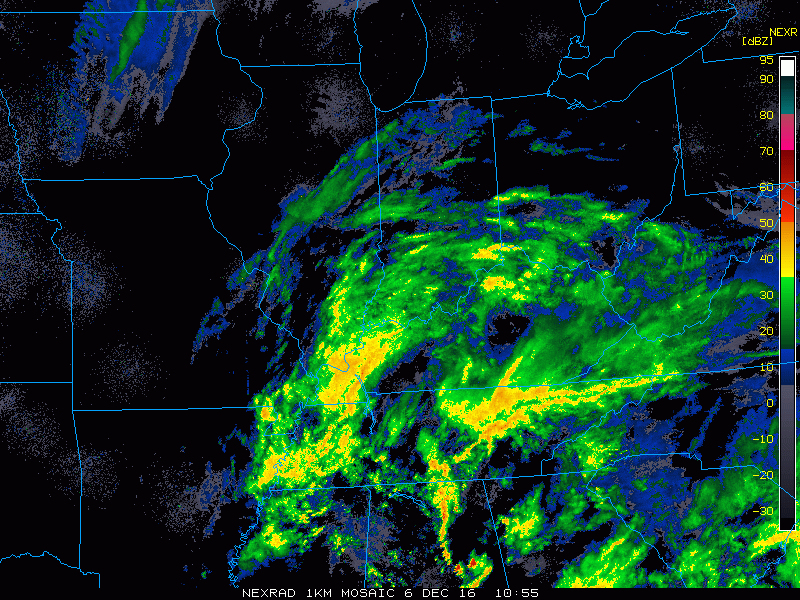 Total rainfall today: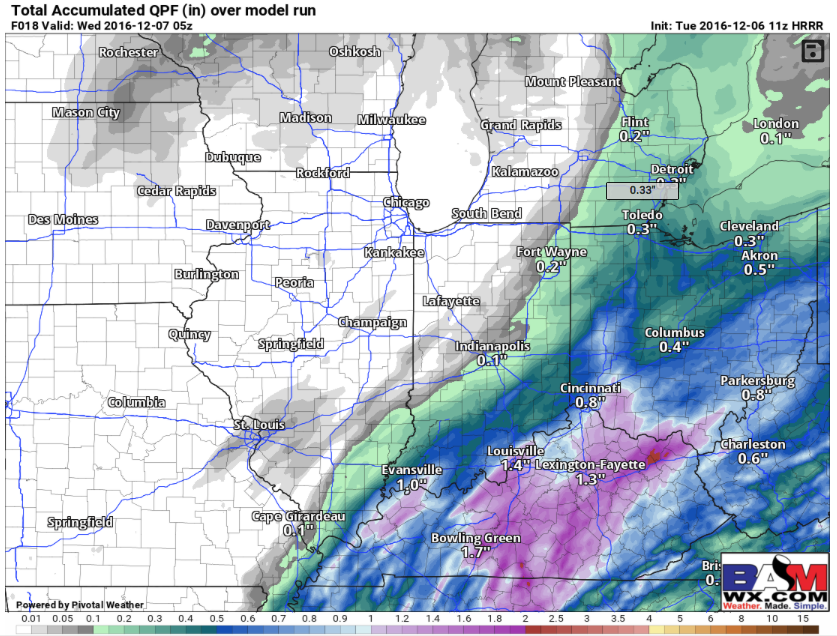 Loop of snow potential Wed night into Thursday.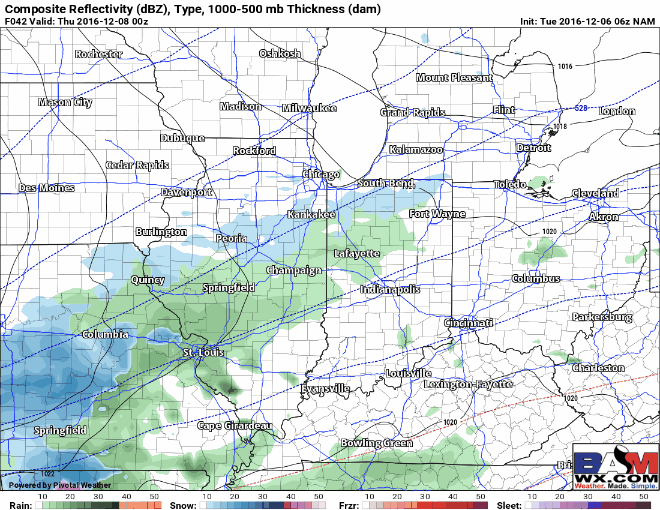 Official snowfall forecast as of 7:30AM Tuesday. We will fine tune this as necessary again check back and ask questions if you have them.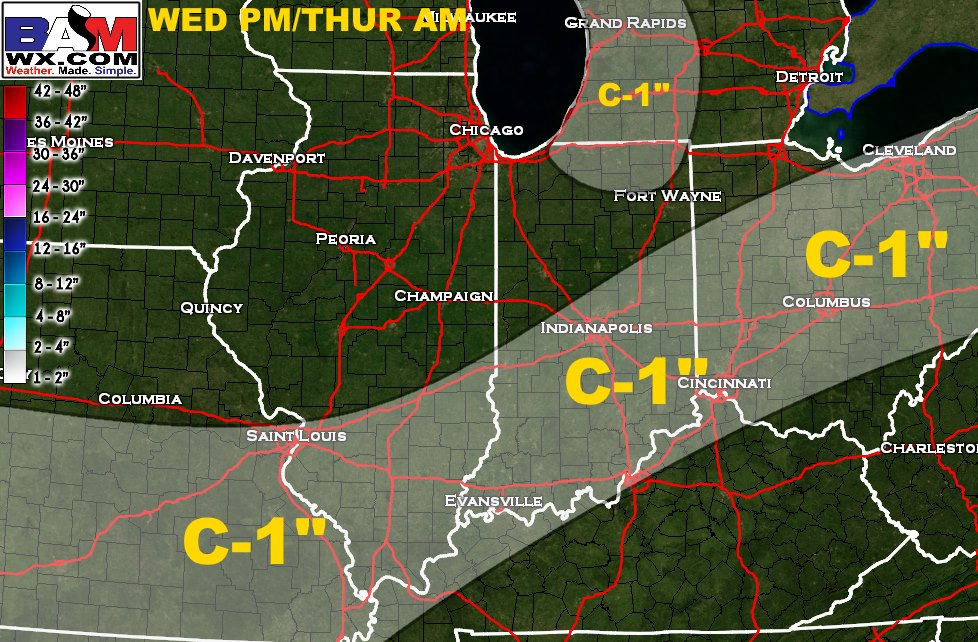 Wind chills Thur/Fri AM will be in the single digits.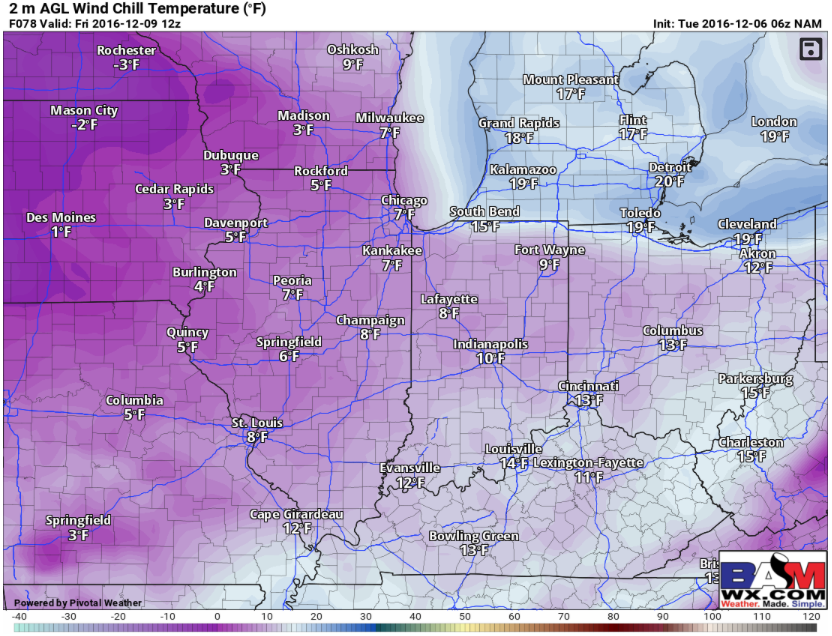 Next system to watch comes this weekend. Accumulating snow possible but confidence is seriously low as to how this evolves right now. 
American model: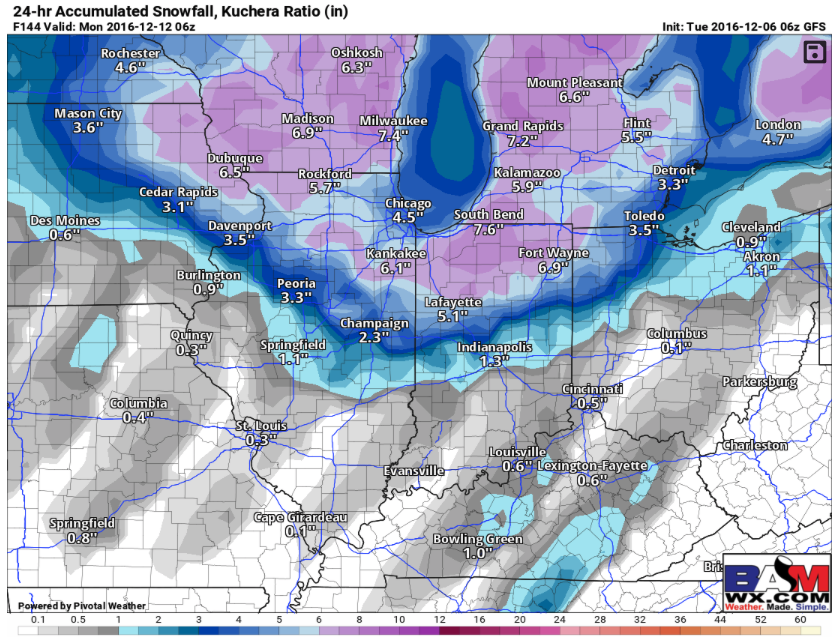 Canadian model: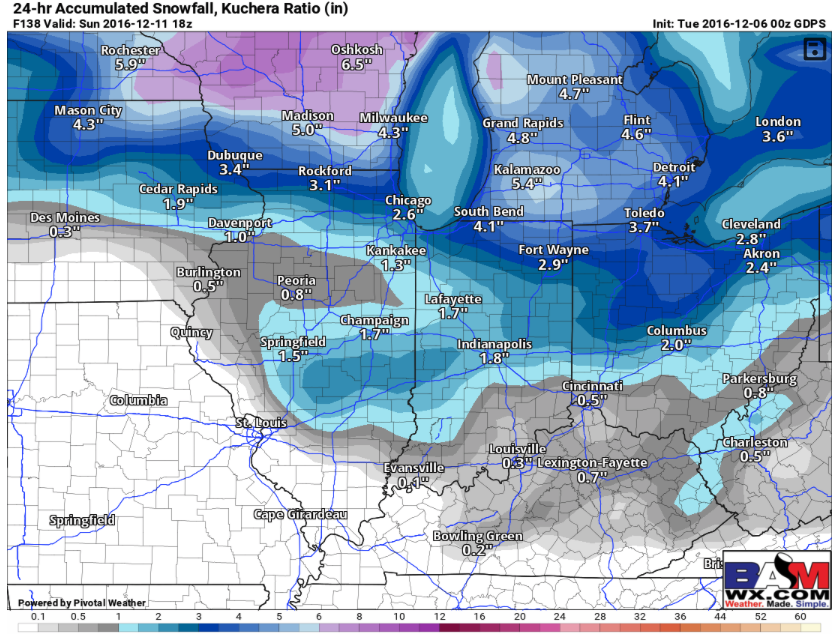 European model: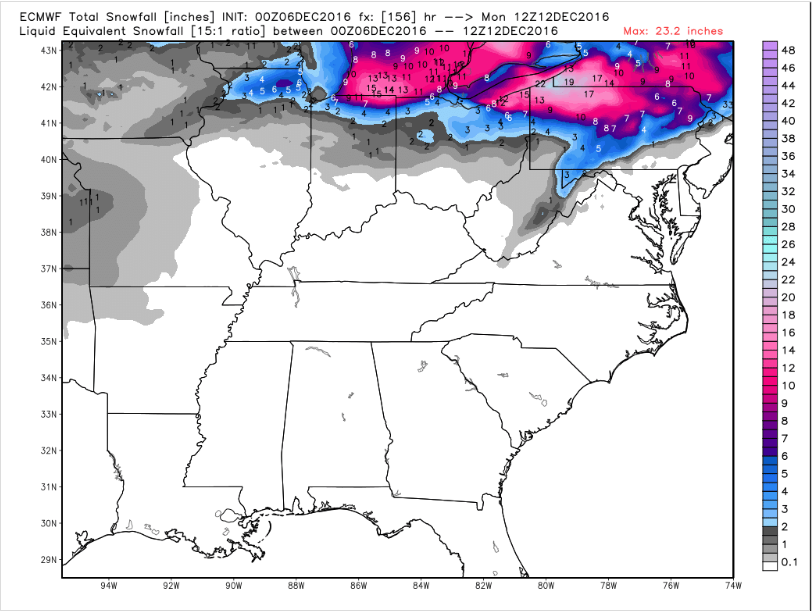 Confidence and Risks.
High confidence in rain timing and amounts today. 
Low confidence in snowfall forecast Wednesday night. 
High confidence its very cold to end the week. 
Low confidence in the weekend storm system in terms of who gets snow and how much.
High confidence in colder than normal temps the next 2 week w/active pattern. 
High confidence every system that comes through the Ohio valley will have a rain side & a snow side. 
Video forecast is 7 mins today. Have a great day. M.