Key Points – Monday, December 5, 2016 – weekend
Synopsis: Wanted to show a brief analysis of the snowfall yesterday, we certainly had an overperformer that produced up to 9″ of snowfall across eastern Iowa and even 5″+ across multiple locations across northern IN. Lingering fog across western portions of our Zones will hang around into late morning today, otherwise mostly cloudy skies and seasonal temps. Rain works in from the south later tonight before exiting Zone 3 by late morning tomorrow. System #2 comes Wednesday into Thursday that we've been mentioning for 2 weeks now, initially could see a light rain/snow mix, but as temperatures drop Wednesday night into Thursday we see that changeover to more snow. Models have been lackluster on snowfall totals, but if we look at the dynamics like the upper level jet that's cranking at 150knots, we could be seeing another overperforming system like yesterday; stay in tuned to the forecast for more details on accumulations. System #3 forecast to move through Saturday into Sunday as a clipper system moves in from the NW that we are watching for accumulating snowfall as well. Coldest week of the season no doubt, check out the video for details on what we are seeing in the long-range.
Snowfall yesterday…quite the snowy system yesterday as temps trended slightly colder, allowing easier accumulations to surfaces across eastern Iowa and northern IL.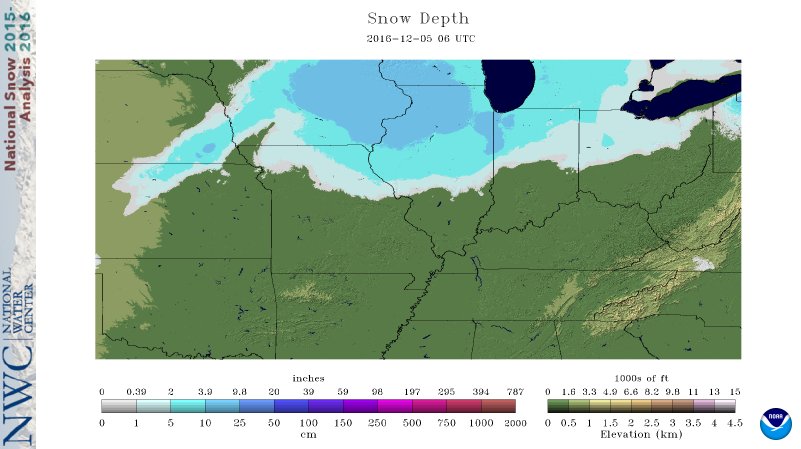 Today: Mostly cloudy skies with some lingering fog (even some reports of freezing fog) hanging around in the pink areas of the graphic below, so be cautious with your morning commute if in these locations…otherwise,we are watching system #1 move through southern Zone 3 later tonight into tomorrow morning that will likely bring 0.25-0.5″ of rainfall accumulation to folks near Cape Girardeau.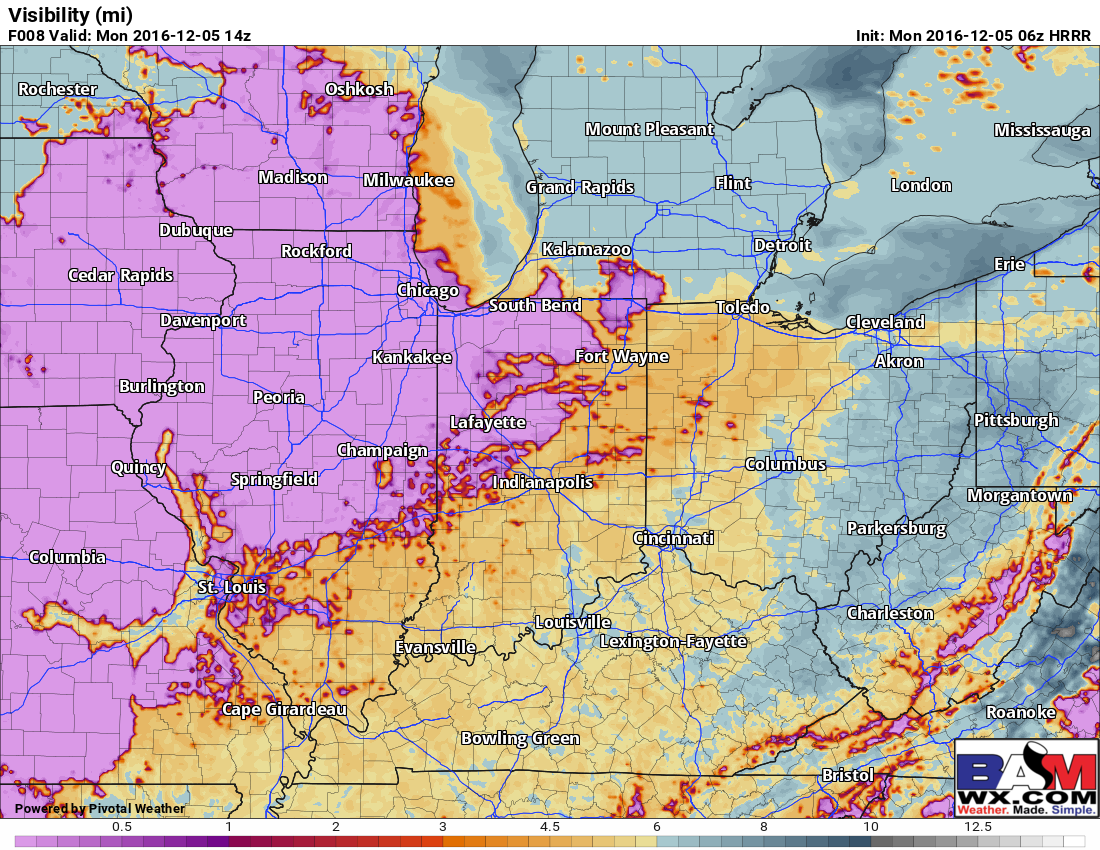 Showers moving through southern IL tonight into tomorrow morning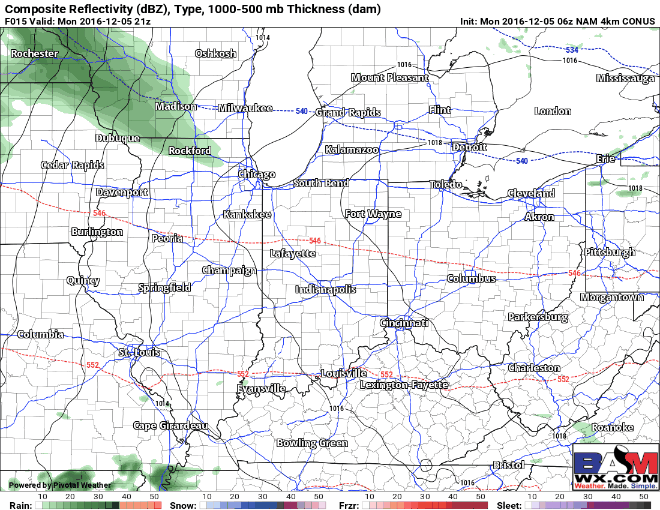 Total accumulation through mid-day tomorrow…0.25-0.50″ in southern IL likely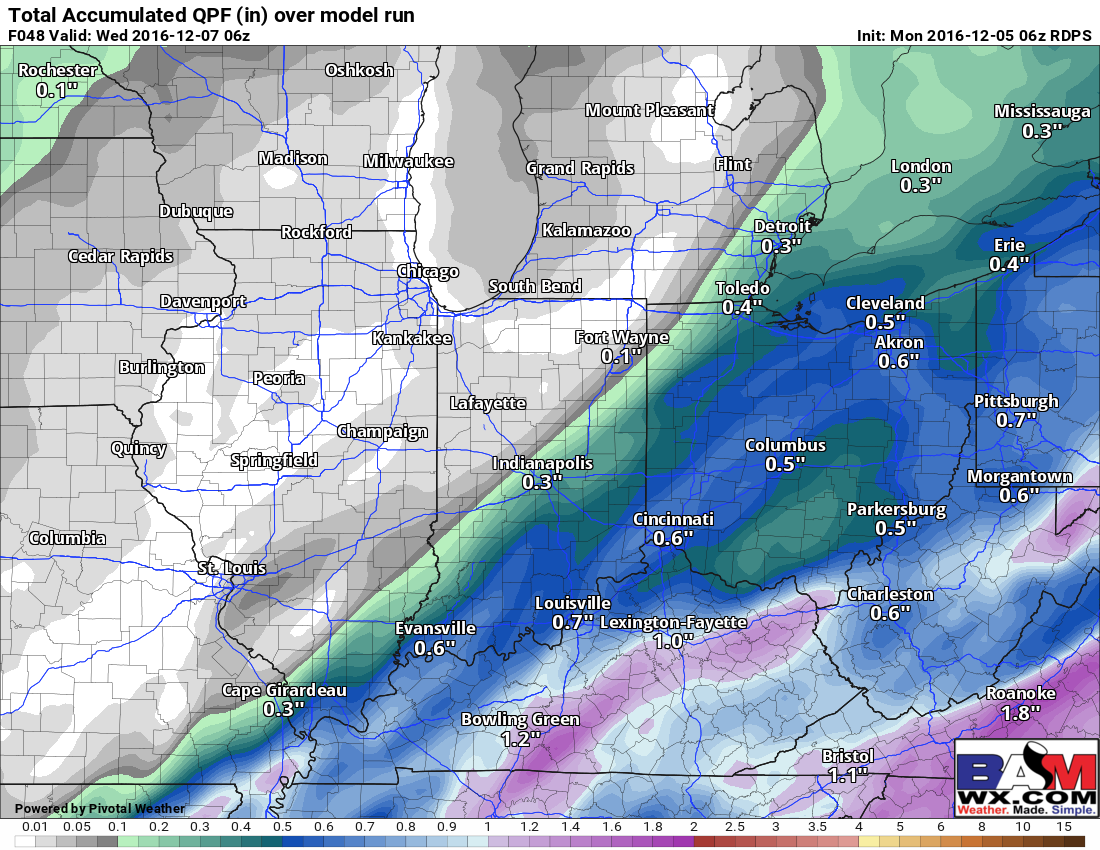 Our focus turns to Wednesday into Thursday with our system that we've been mentioning for 2 weeks now. Models are not very impressed with this system at this time, but we are seeing some signs in the upper level dynamics that could indicate this system could overproduce like this past weekend did…details in the video.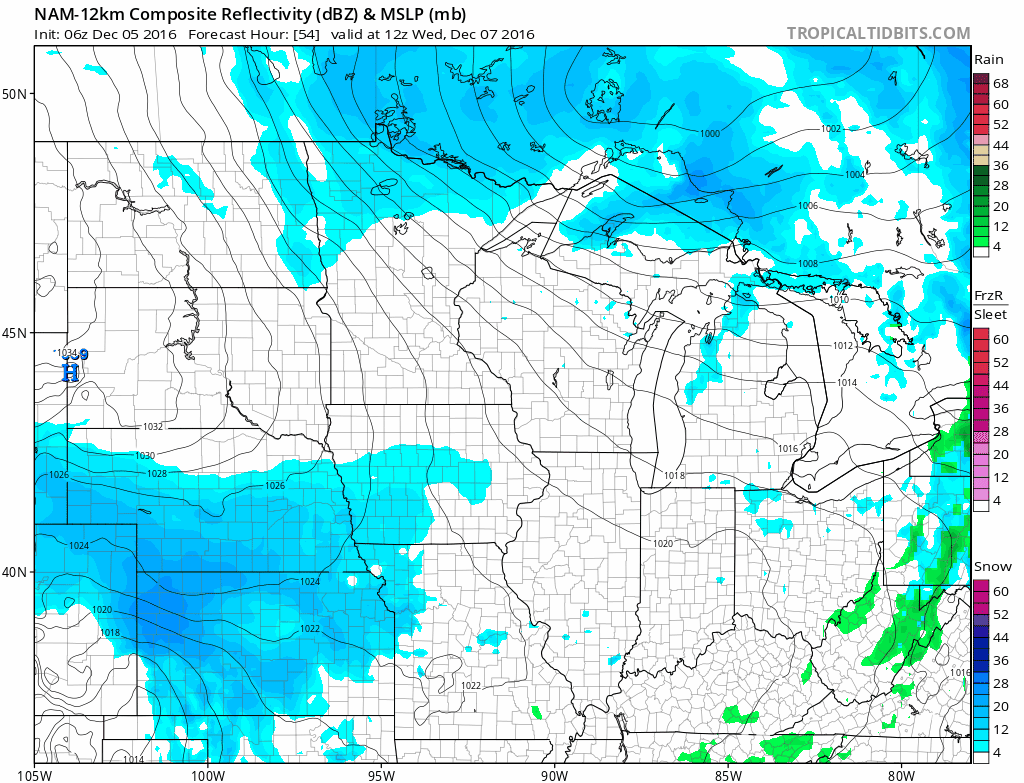 System #3 moves through portions of our Zones Saturday into Sunday, focus is across Zone 4 with this system…clipper systems are known to over perform and move south than forecasted, so we are watching the trends that this scenario may bring more accumulating snow south…stay tuned to the coming forecasts.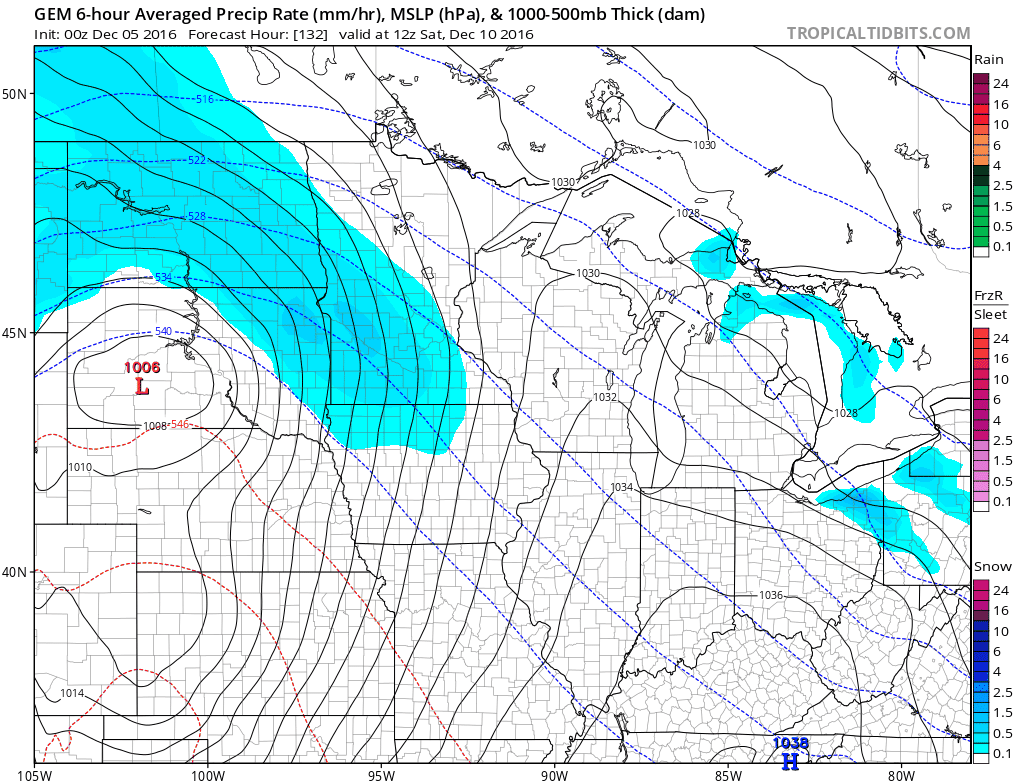 Snowfall accumulation from this weekend system…Canadian model has 1-3″ across northern IL, as we move closer to this event we will update you on our thoughts of accumulations.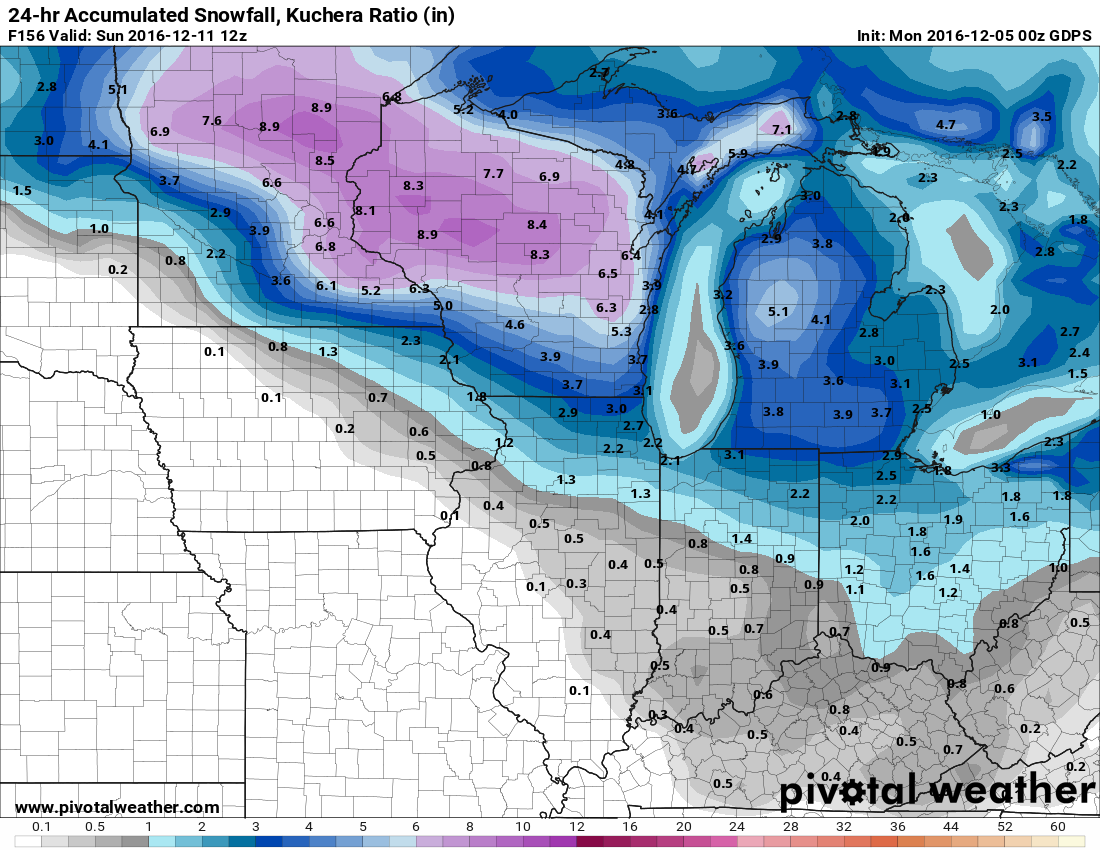 Forecast model ensembles continue to trend colder than normal as we move deeper into the month…it's a signal that needs watching, we start getting clipper systems that move through this cold air and it's a recipe for accumulating snowfall. Have a great week, let us know if you have any questions!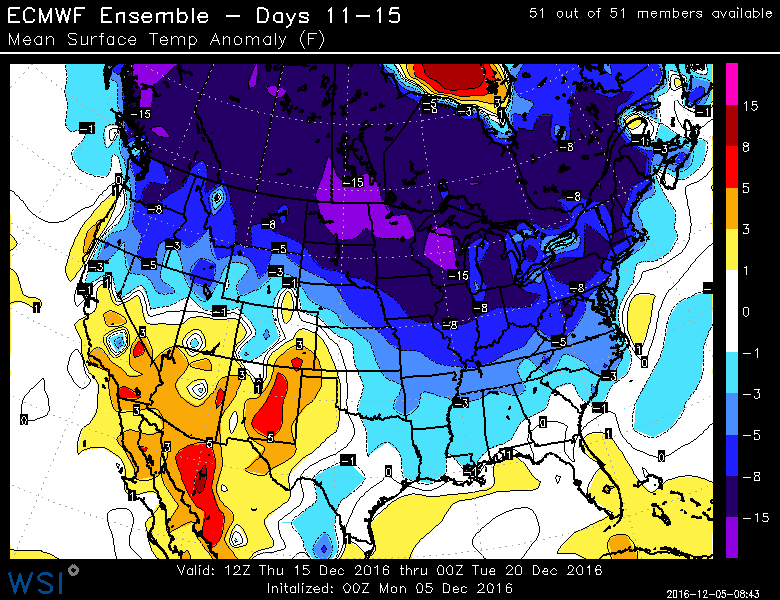 -Kirk
Confidence and Risk:
Above average confidence in lingering fog into the late morning hours today in the western portions of our Zones
Above average confidence the track and precip amounts of our system moving across southern IL tonight into tomorrow
Average to below average confidence in our system Wednesday into Thursday, watching for the possibility this system is underdone by our forecast models
Average to below average confidence in our system this weekend, watch for the possibility of accumulating snowfall across the Zone 4 locations right now
Today's Video (6 min):