#ILwx #INwx #OHwx Update on weekend snow. Rain Tues. Accumulating snow late week? M.
Synopsis: Our weekend system still on track here and looks to arrive early Sunday morning. Thoughts really have not changed overall as far as impacts and specifics of the system and thats mainly due to a south wind at the surface that will keep temperatures largely above 32ºF for this disturbance. If you have any 0 tolerance accounts I would watch the forecast updates Sunday and make sure slick surfaces won't be an issue Monday morning as I do have SOME concerns there. Going forward widespread rain maker moves in late Monday and Tuesday before exiting Tues night, this is what will usher in coldest air we have seen yet this year. Next system comes Wednesday night into Thursday and this one has the potential to produce accumulating snow across the Ohio valley. Details in the video forecast today.
Radar loop predawn Sunday to sunset Sunday night.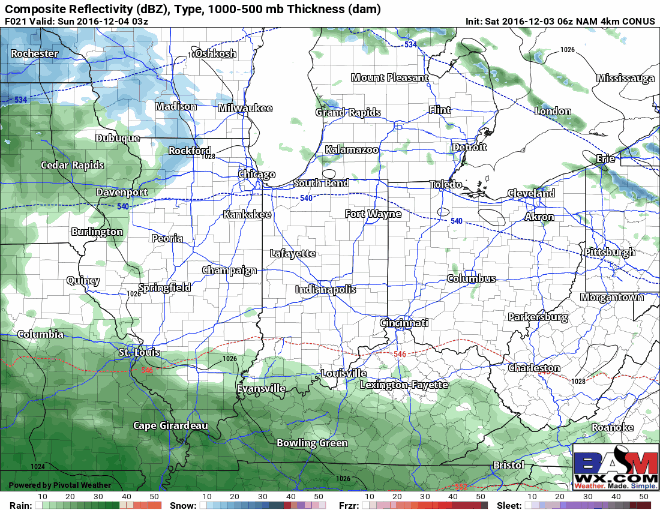 You can see surface temps throughout the course of the event never fall below 32ºF.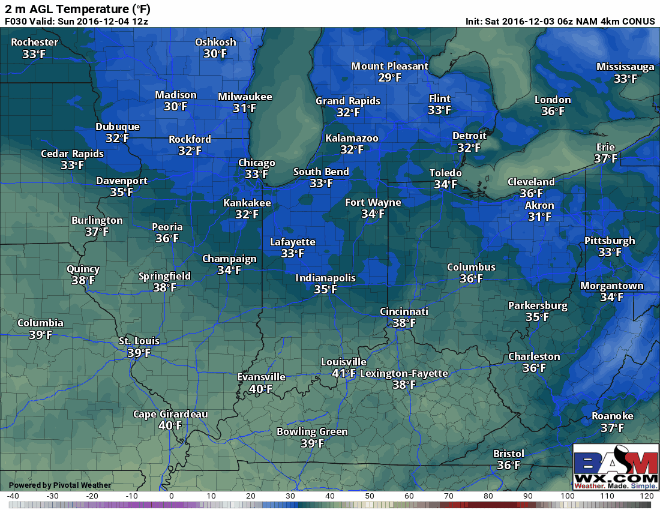 Total snow accumulations on cars/roofs/grass ~1 to MAYBE 2″ in spots esp in NW IL/Eastern IA. However pavement likely to see no accumulation at this time.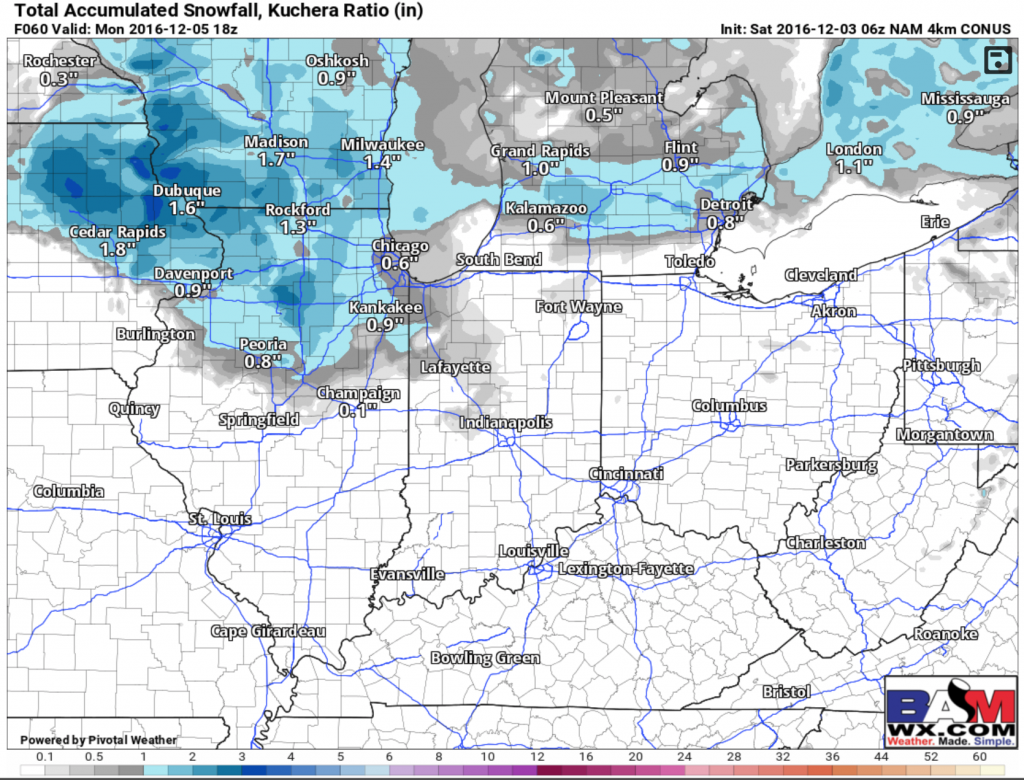 Rain moves in Monday night into the day Tuesday esp for IN/OH folks. 
Total rain from early week system. I will mention GFS/GEM models are further SE with rainfall and less aggressive with rain so we will monitor this.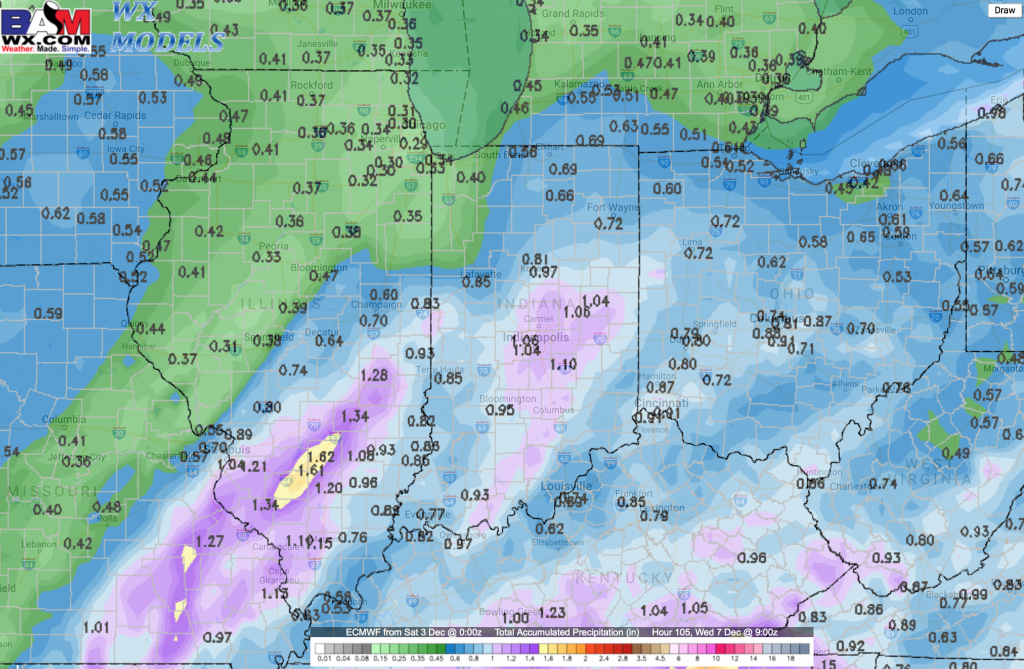 The rain brings the cold. Wind chills next Friday AM..IF theres snow on the ground it will be colder than this.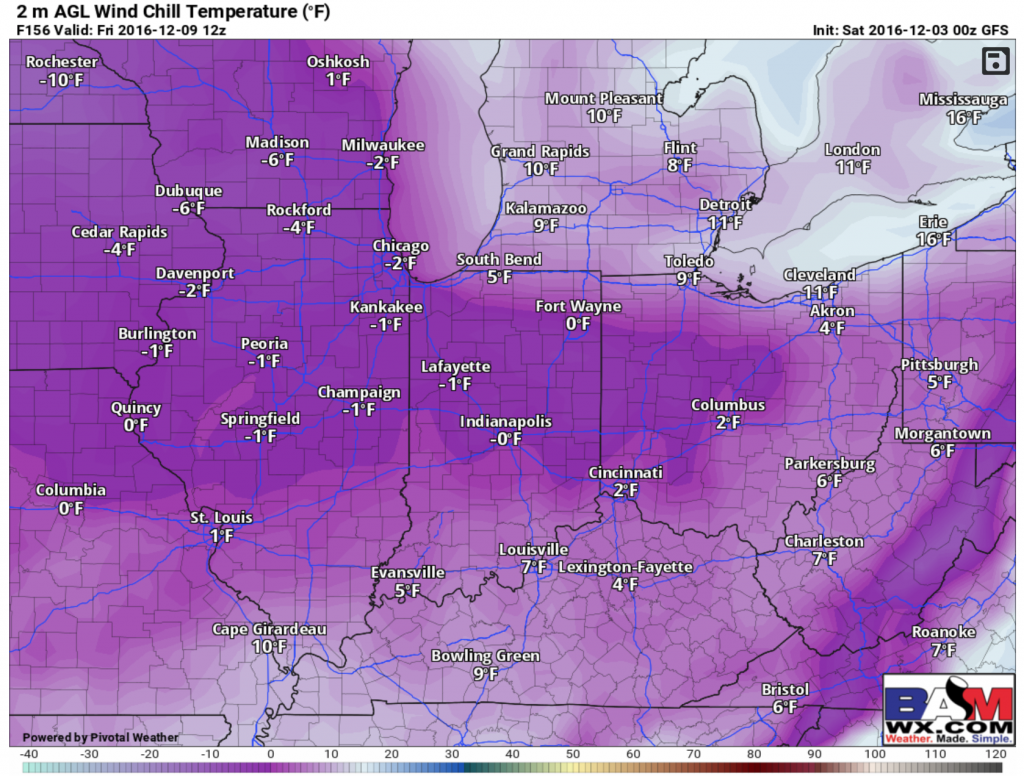 Next system comes Wed/Thur and this one will feature winter storm risks with accumulating snow potential.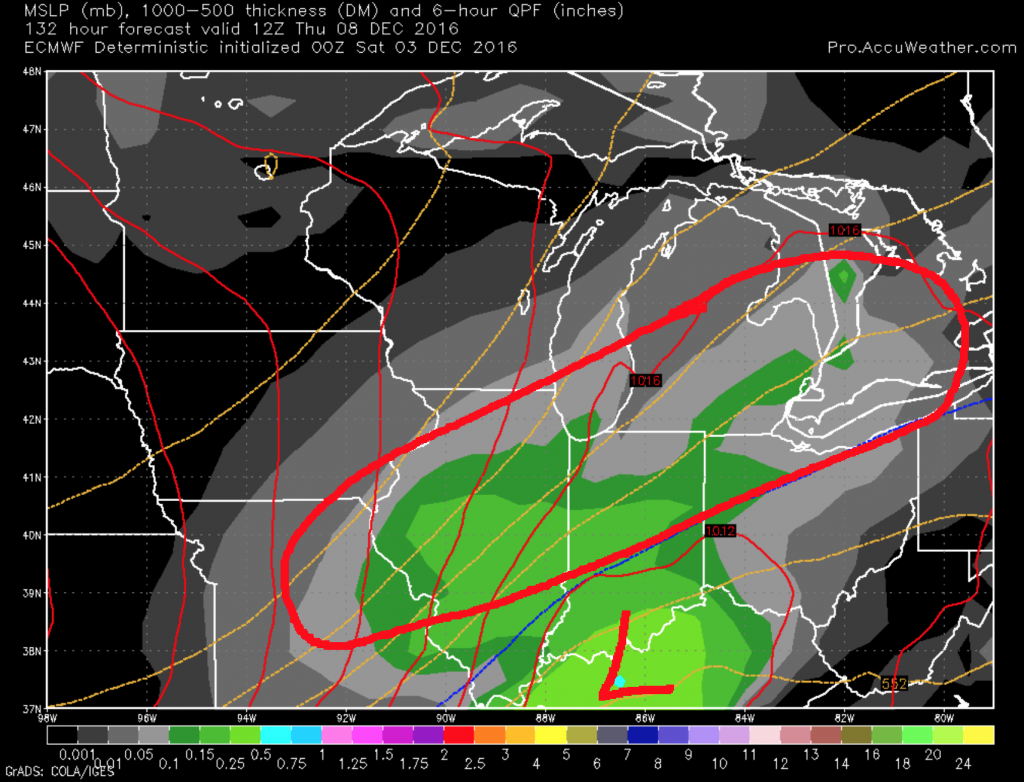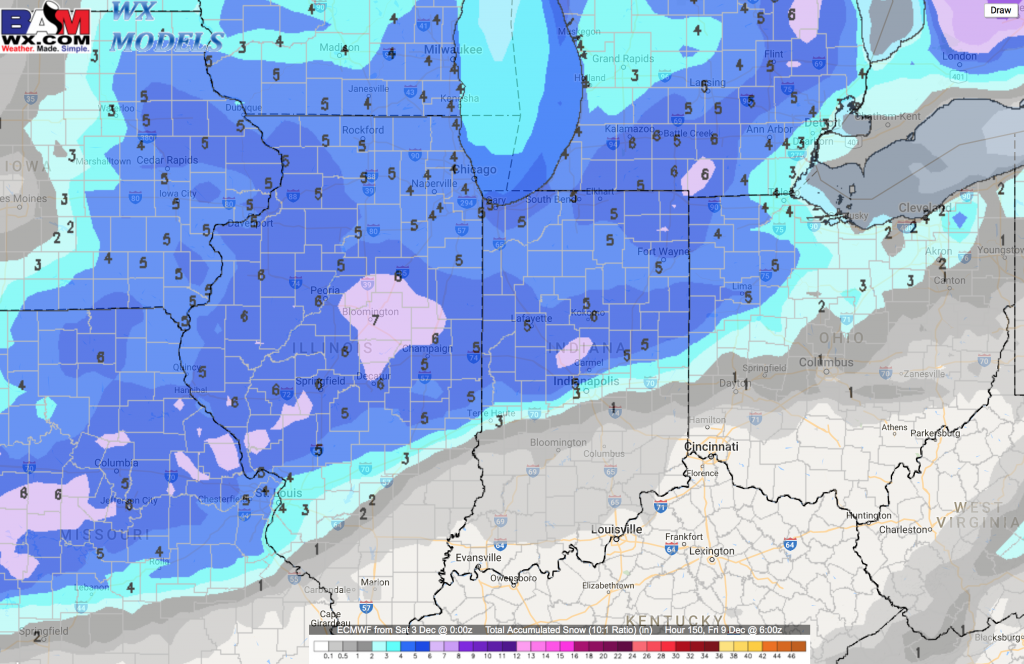 Confidence and Risks.
Average to above average confidence in forecast Sunday. Surface temps overall we believe just too warm. 
Average to below average confidence in rainfall forecast Tuesday.
Increasing confidence in a Winter storm of some kind Wed/Thur from west to east. 
Above average confidence it gets very cold next weekend. 
Below average confidence in another winter storm threat ~11th of Dec. 
Below average confidence in just how long this pattern is here..its active. 
Video forecast. 6 Mins today.