#INwx #OHwx Fri update. Sun rain/snow. Sharply colder next week w/snow potential. M.
Synopsis: Good Friday morning as we look at the pattern today through the next 10 days we note a lot of activity with 3 storm systems and Arctic air that looms. Sundays system is discussed in detail in the video along with the overall evolution of the pattern over the next 7 days. I still firmly believe the Ohio valley is dealing with accumulating snow next week again the question is just where and how much. Details are just not possible at this distance but I would be prepped for potential snow next week. If you have any questions about the forecast please let us know, we will be updating this weekend so be sure to check back. 
Mostly cloudy today across the area with highs in the 40s. A bit breezy too with WNW winds 10-25 MPH at times.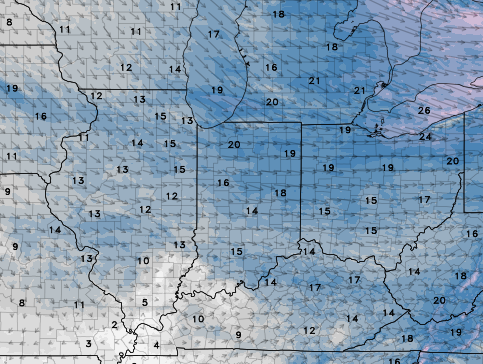 System Sunday will bring rain and snow to the area. Details are in the video forecast.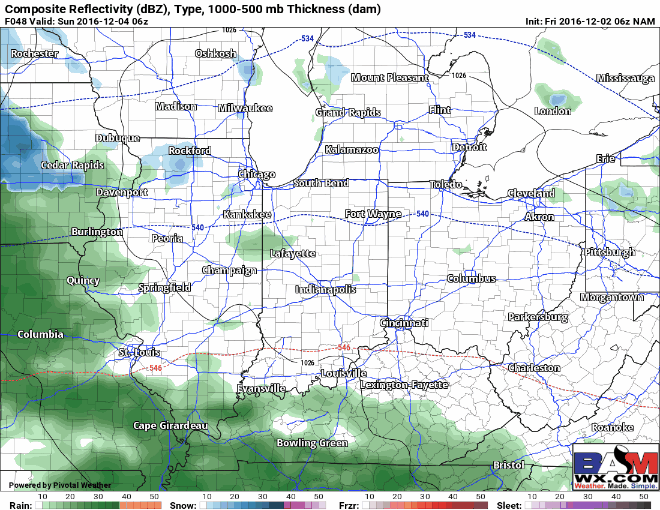 Monday night into Tuesday widespread rain works in..the Arctic air comes behind this system. Widespread 0.50-1″ of rain possible with this system.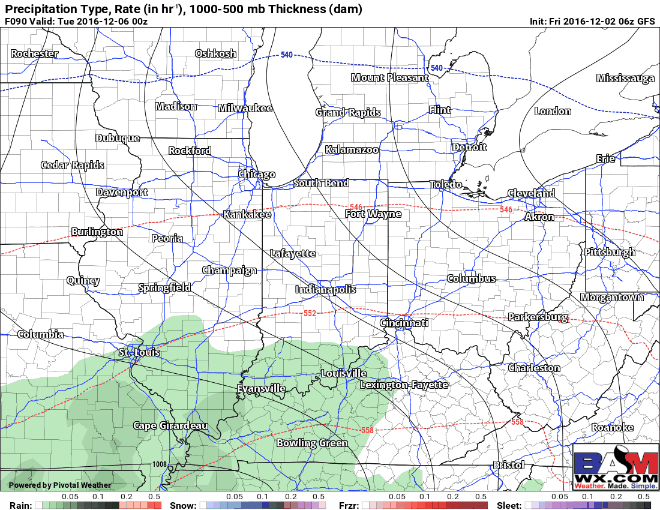 Wind chills next week down into the single digits. Rude changes await..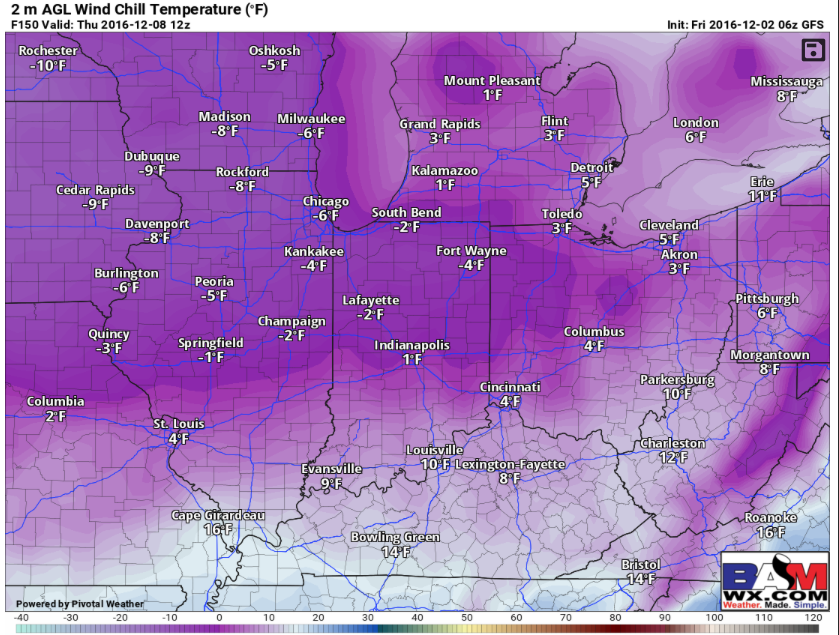 We need to watch the system Next Thursday. Accumulating snow event looms for the Ohio valley. Details in the video.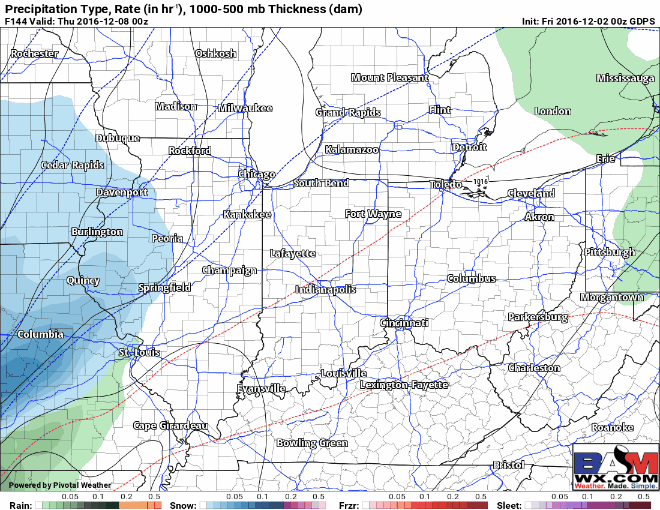 Ensemble data has plenty of members suggesting snow of 5″ or more on the table in the next 8 days. (Next Wed/Thur/Fri).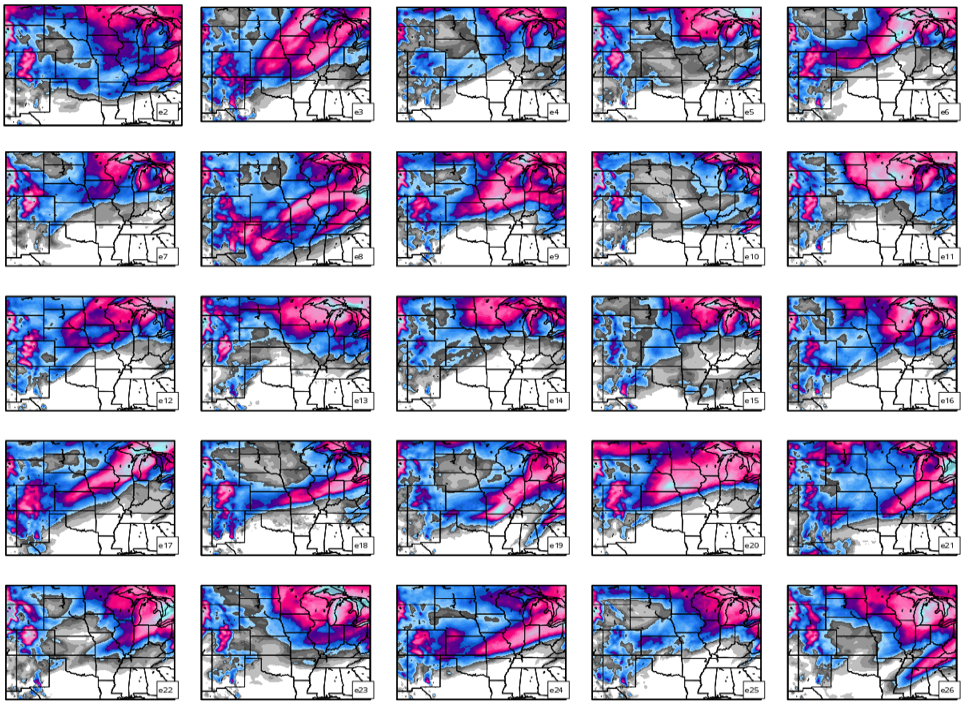 Confidence and Risks.
Average confidence in the forecast for Sunday. Check back often though. 
Risk for slick surfaces Monday AM northern IN/OH. Watch forecast for light salt application on zero tolerance accounts. 
Above average confidence in system Tuesday bringing widespread rain and Arctic air behind it.
Above average confidence it gets sharply colder by this time next week.
Below average confidence in storm track and precipitation type late next week. 
Below average confidence in how pattern evolves post December 17th. Warm risks in the forecast. 
Video forecast. 7 min analysis today.