Key Points – Thursday, December 1, 2016 – next week
Synopsis: A very active pattern over the next 7-10 days, with at least 3 systems that approach the Midwest with the potential of having a wintry mix and/or snow showers. The issues were are having right now is finding any kind of consistency with our forecast models to increase confidence in our own forecast. Much colder temperatures settle into our Zones mid to late next week…we are talking highs in the 30s and lows in the teens…winter is coming, folks.
Mostly cloudy skies today especially across Zone 4, Zone 3 locations will see a mix of clouds and sun today…the HRRR hi-res model has a few spotty showers possible across Zone 4 today, these will be very light in nature if they make it to the surface. High pressure sets in Friday and Saturday, a mix of sun and clouds likely with temperatures near normal (40s for highs / upper 20s lower 30s for lows).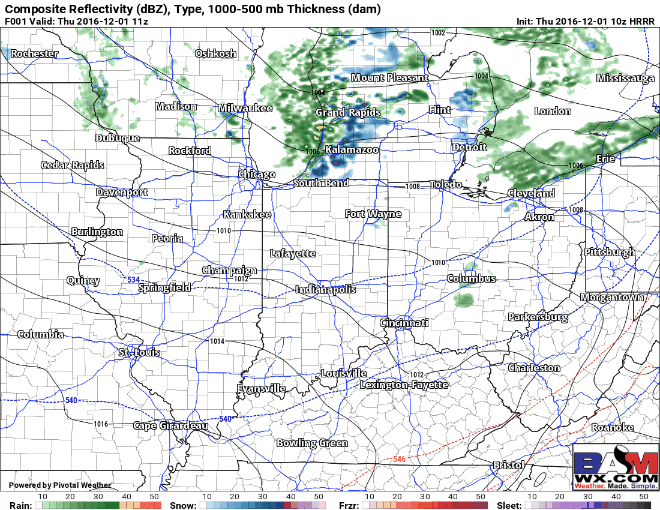 Our next system of interest moves into the Midwest late Saturday into early Sunday morning from the west to the east. A rain/snow mix possible initially before turning to an all-rain event…timing in the video.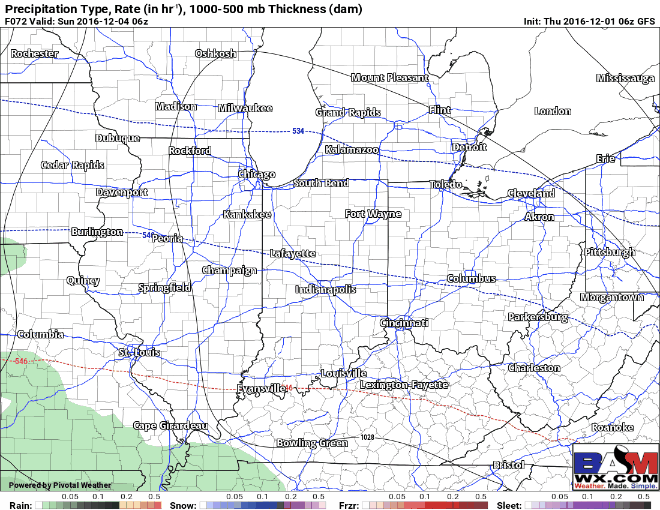 A brief lull in weather before our next system moves in late Monday into Tuesday, a possible rain/snow mix near the IA/IL border otherwise an all rain event on Tuesday with 0.5″ of rainfall accumulations looking possible at this time.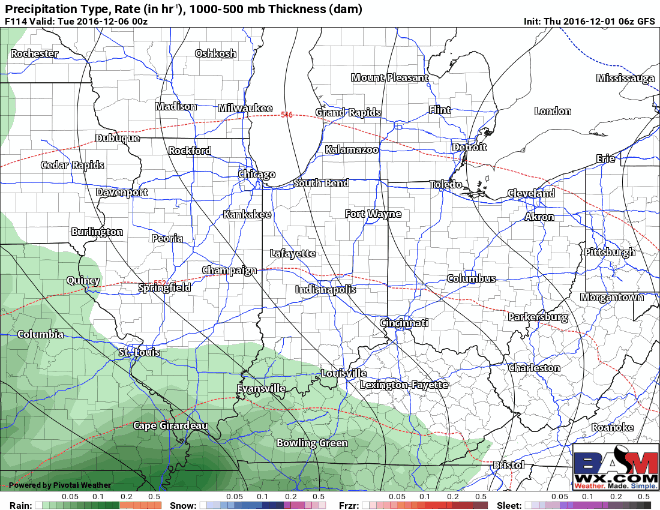 Our third system moves in mid to late next week we need to continue to watch for potential accumulating snowfall, amounts are unknown at this point…we need better data at this time.
Much colder temperatures settle int late to next week with the departure of our second system we discussed Monday into Tuesday…highs in the 30s lows in the teens possible by late week next weekend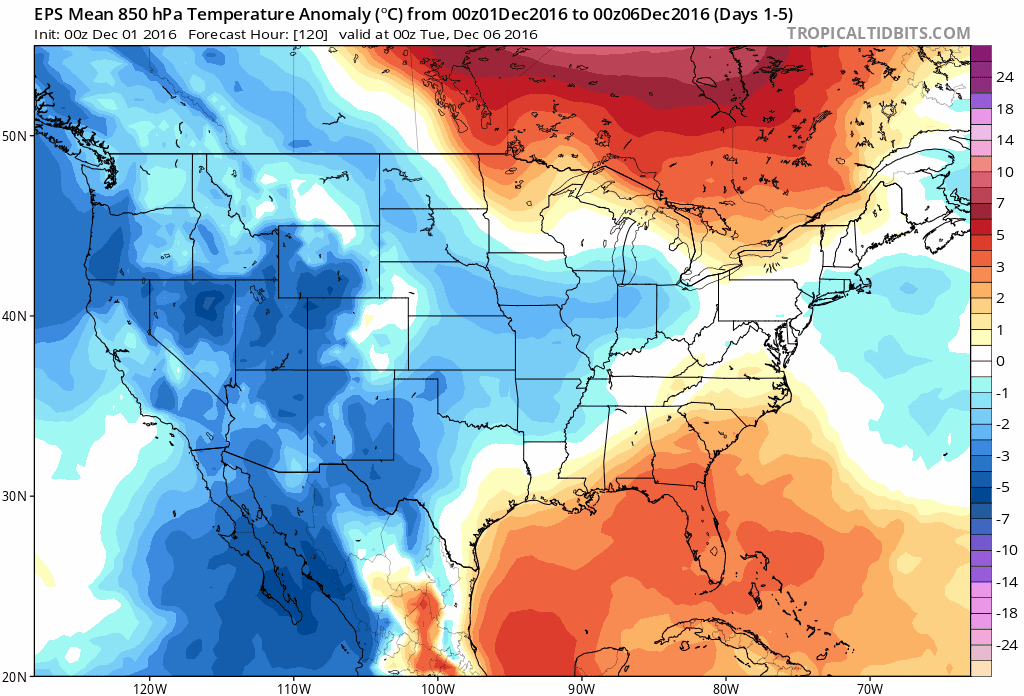 New JMA weeklies came out today with a consistent cool to colder look over the next week…the question becomes, does the cold stick around mid-month or do we warm slightly again? We discuss the uncertainties in the video.

-Kirk
Confidence and Risk:
Average confidence in spotty showers across Zone 4 today, meanwhile Zone 3 stays rain-free with a mix of sun and clouds
Above average confidence high pressure sets in Fri/Sat with a mix of sun and clouds across Illinois expected
Above average confidence in the timing of our system late Sat into Sunday, still average confidence in the precip-type…roadway hazards not expected
Increasing confidence of the timing of our system on Tuesday and it being a mostly all rain event across our Zones
Still below average confidence on our system late to next week bringing accumulating snowfall
Video (6 min):