#INwx #OHwx Holiday week forecast. Colder/very active times loom. 
Synopsis: This week we are watching 3 different storm systems that will bring rain and perhaps winty precip to the area between now and next Monday. First system comes Tues night into Wed. Then we target Friday and then we target Sun into Mon. This pattern is really ramping up..the last 4 computer model runs forecast 5-6 storm systems next 2 weeks each with more and more cold air to work with. I really do believe from DEC 1- JAN 5th right now looks stormy with plenty of snow. This DEC as of right now looks nothing like the last 6 DECs we have had. Its not set in stone by any means but the trend right now is certainly our friend so stay tuned. Long range update today will be good to watch. 
Tues into Wed. Rain moves in perhaps mixing with snow/sleet/frz rain at times in northern IN/OH but temps at the surface will be >32 so no slick spot issues as of right now.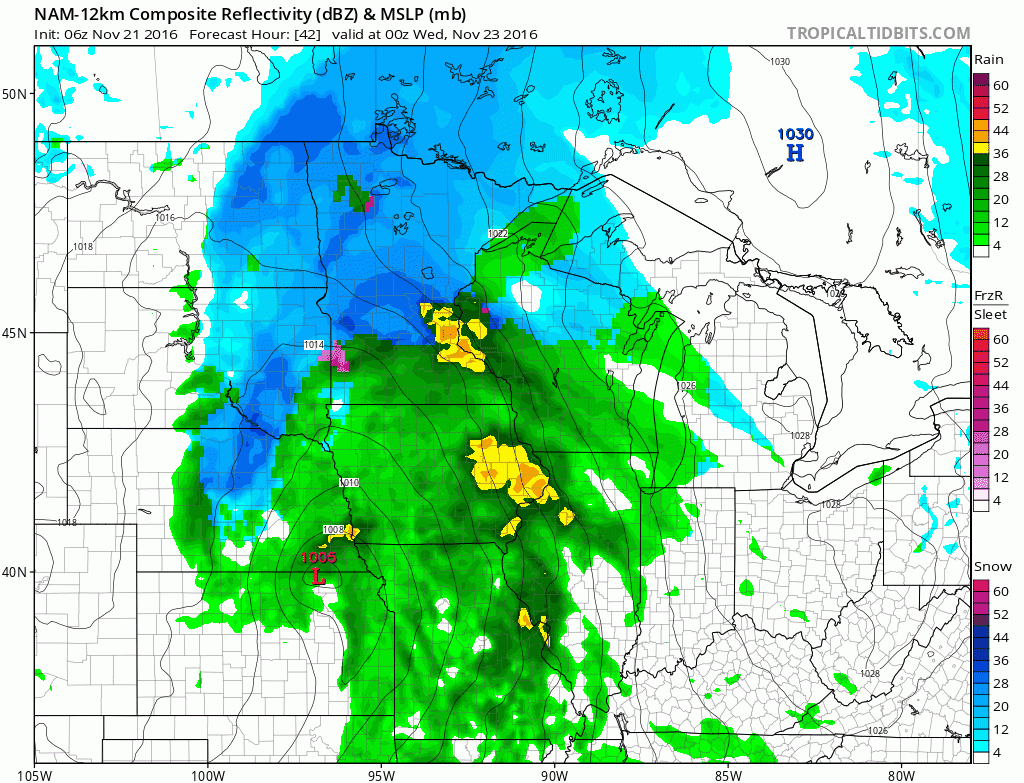 Next system we target comes Friday. This system has my attention so watch video for details. Could be some slick surface concerns Friday night POSSIBLY.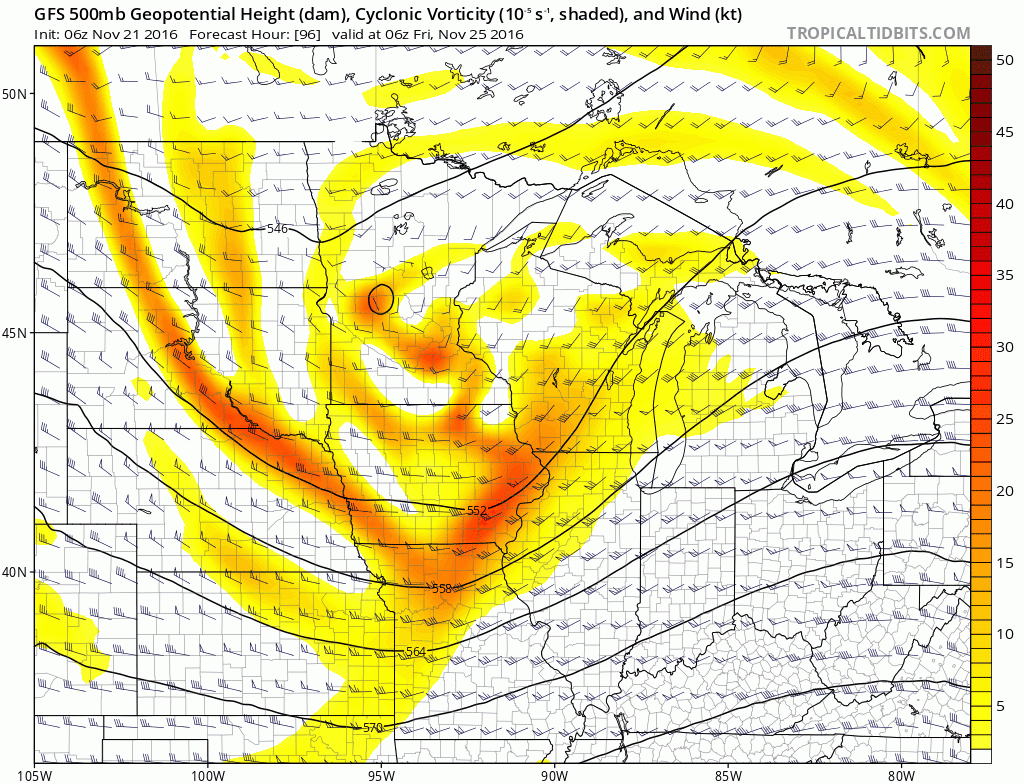 Total rainfall over the next 7 days looks like this. For the most part no wintry accumulation this week but late next week and beyond that very well may change.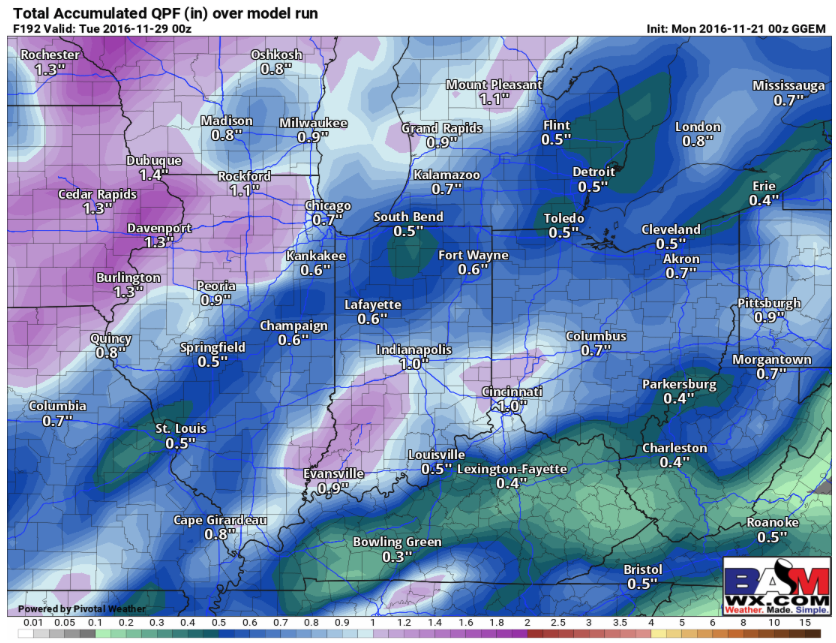 Its no doubt active the next 2 weeks as we count 6 storm systems..and its not even DEC yet.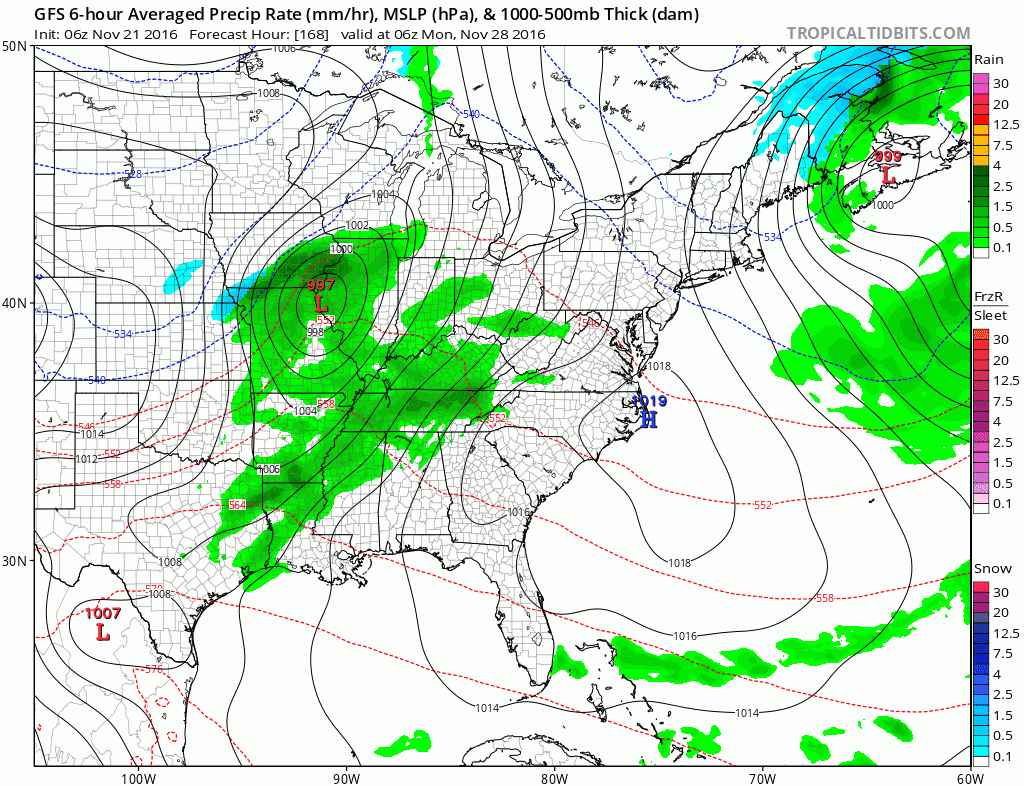 Confidence and Risks:
Above average confidence with timing and precipitation type Tues/Weds.
Below average confidence with storm system/precip type Friday. 
Average confidence on late weekend storm system. 
Average confidence on a very active next 2.5 weeks. 
Average confidence December is snowy.
Video forecast today is 6:30 mins. Have a fantastic day. Forecast updates will not come Thursday UNLESS Friday system becomes more of a worry.