#ILwx #INwx #OHwx Thursday All Zones – short-term
FORECAST DISCUSSION:
Synopsis: Hey there! A little longer of a short-term video today, but a lot to talk about in regards to warmth, winds, precipitation, frigid weekend temps and tracking a Thanksgiving day system! Highs expected in the 70s across the Zones today with mostly sunny skies.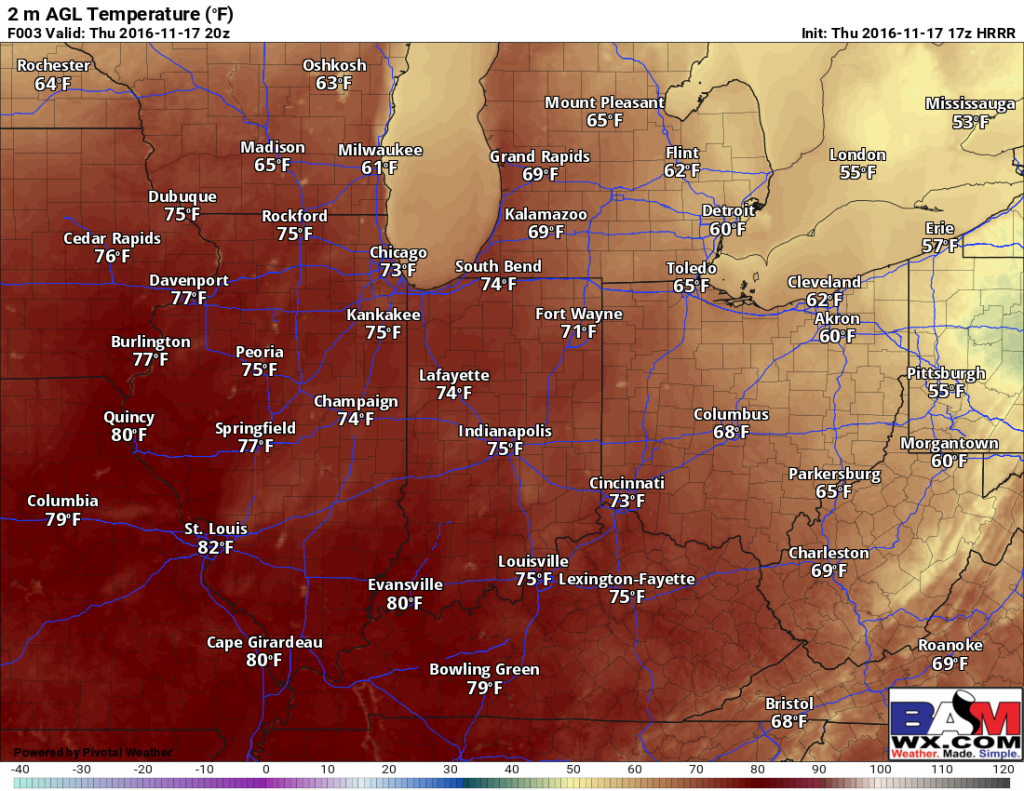 Winds pick up Friday out of the south to southwest…gusts up to 40-45mph (locally higher possible in showers/storms along the cold front) possible.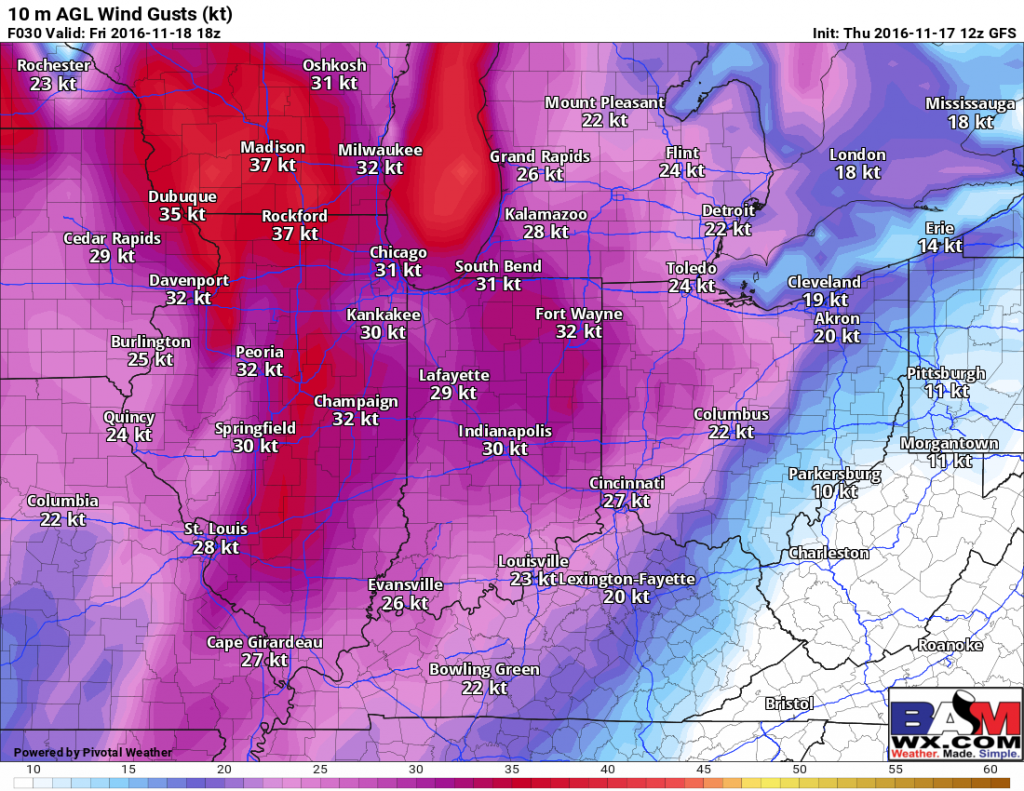 Here's a nice animation of the showers pushing through Friday into Saturday across the Zones…more details on timing of these are in the video…expecting lake effect snow showers on the backside of this system Saturday morning as well.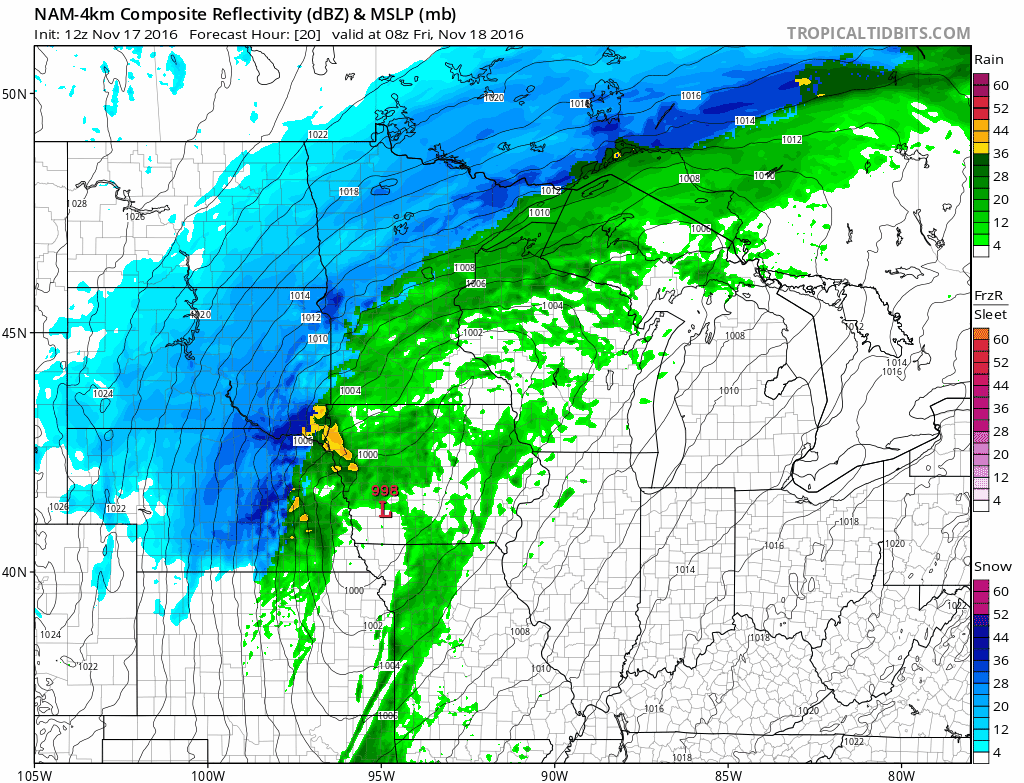 Very cold Saturday-Monday morning across the Zones…check out these wind chills Sunday morning, will feel like winter out, folks!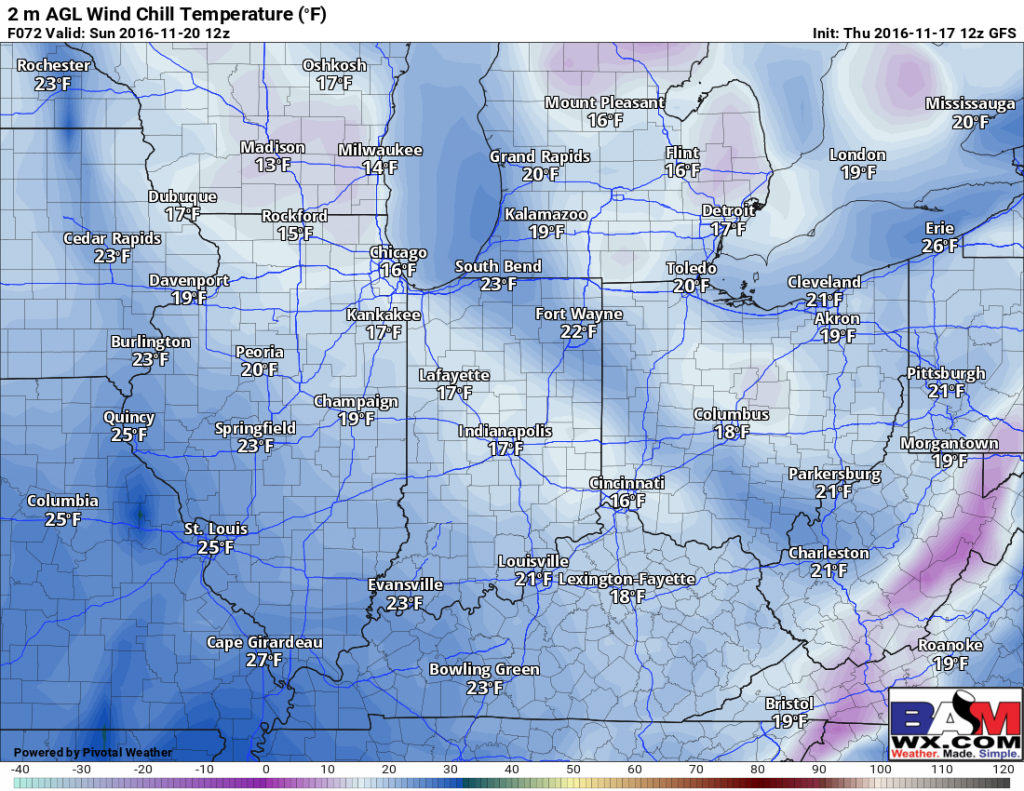 Still monitoring a system to move through near Thanksgiving day next week…most indications are it's an all rain event with some moderate rain potential, but the Canadian, which has a more southerly storm track wants to bring in some mixed precipitation so we need to watch this play out as we go forward.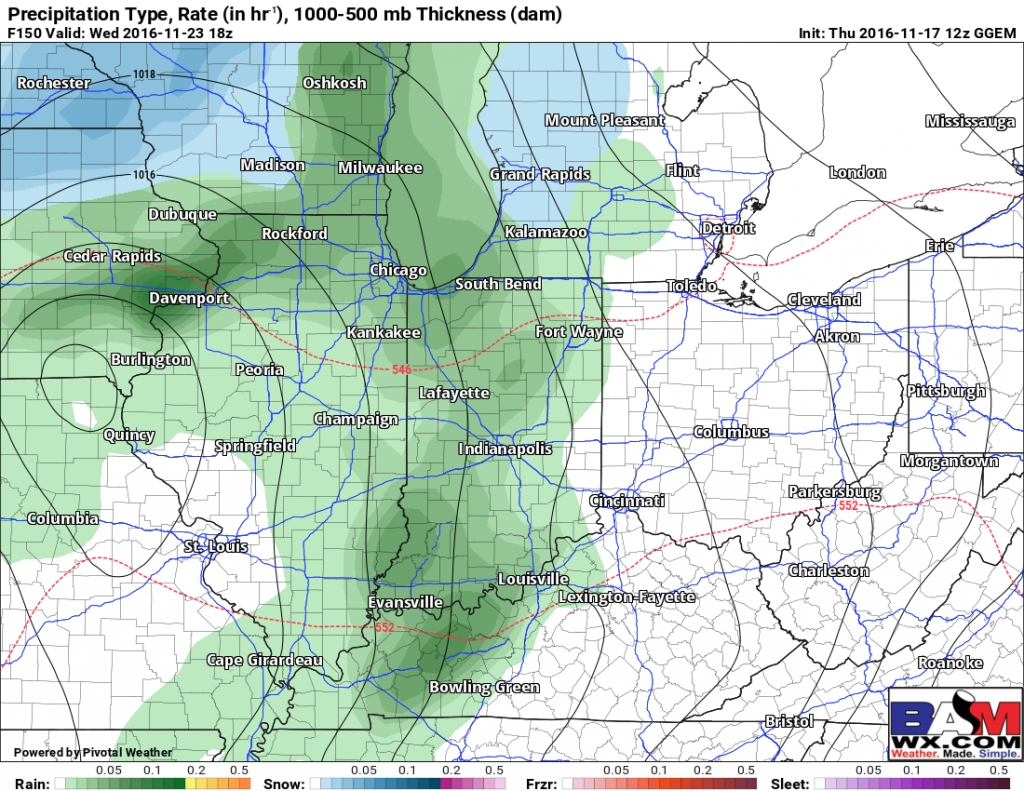 Confidence and Risk:
High confidence most areas reach the 70s today for highs
Above average to high confidence of a very windy next few days as a powerful low pressure system moves through the Midwest
Above average confidence in the timing and track of our system as it moves through the Zones Friday into Saturday
Average to above average confidence right now of lake effect showers impacting Zones 1/2 come Saturday morning…maybe even some flakes in Zone 4 as well.
Below average confidence of our Thanksgiving system next week…we need better data on the timing, track and intensity of this system
Today's Video (7 time):