#INwx #OHwx Mon Fcst Update. Warm/Gusty Winds/COLD Wknd w/snow flurries?
Synopsis:  A cold front looms to end the week that will bring showers and maybe some gusty winds and a few rumbles of thunder with it Friday evening..I will say if any of the winds aloft can make it to the surface Friday night some severe wind gusts are not out of the question. Ahead of this front temps warm well into the 60s and maybe even 70 Thur/Fri. Right now rain moves in Friday night and colder air moves in Sat/Sun. Its possible we are dealing with some lake effect snows also as this colder air rushes in over warm lake waters. Also worth noting VERY windy this weekend. The snow threat will be for NE IND & NW OH at this time and Ill fine tune as we get closer to the weekend. Details below…
Today-Thursday: Sunshine, warming each day and nice.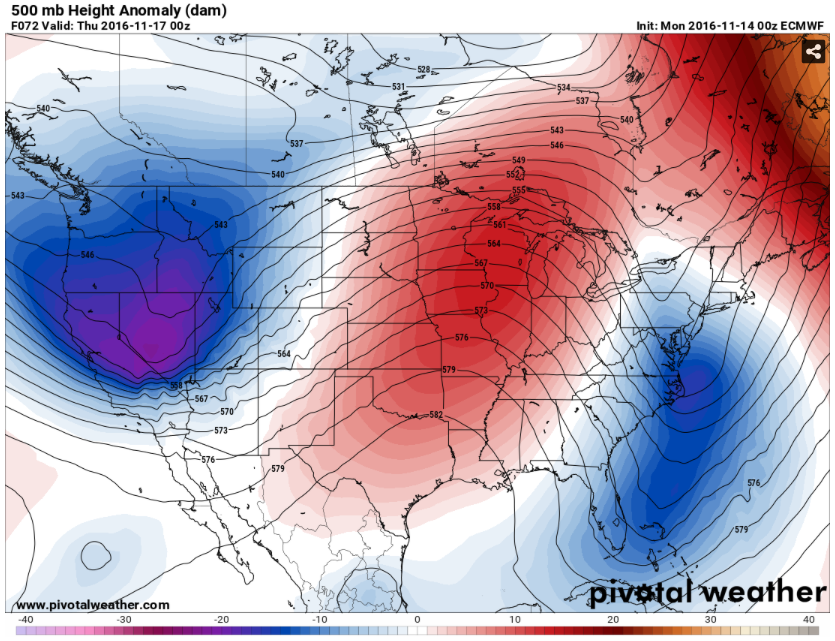 Cold front moves in Friday evening: Rain and gusty winds likely.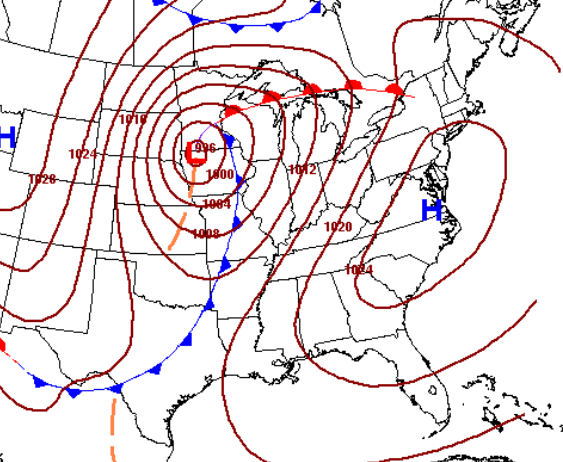 A skinny line of showers and gusty storms are possible late Friday night.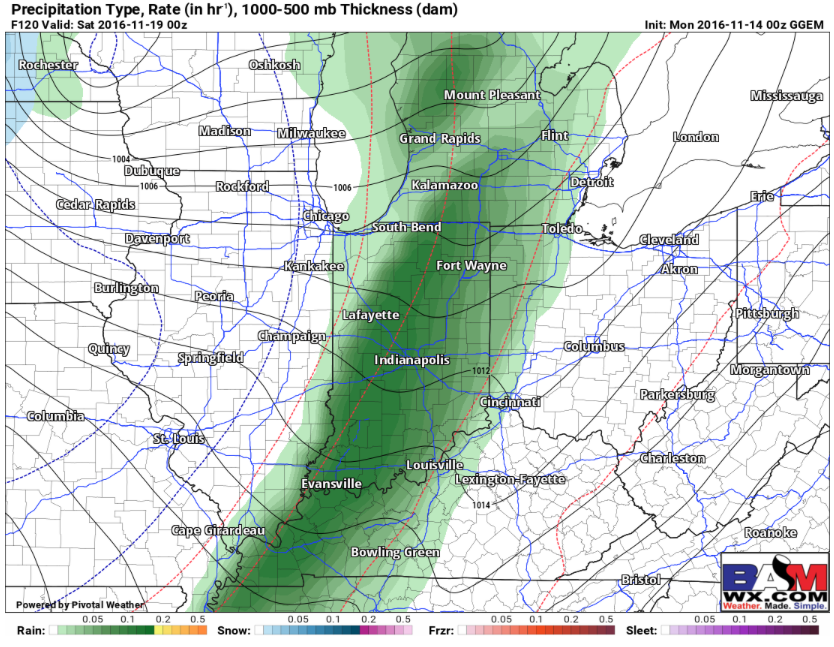 Cold air funnels in fast and furious behind front. From near 70 to highs in 40s and lows in 20s with gusty NW winds!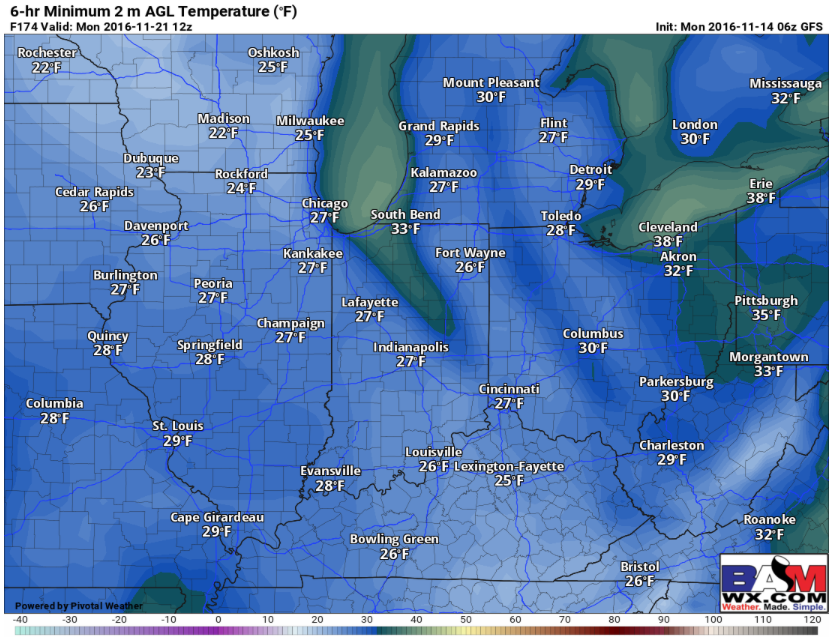 Area we need to watch for potential lake effect snow showers Sat into Sun.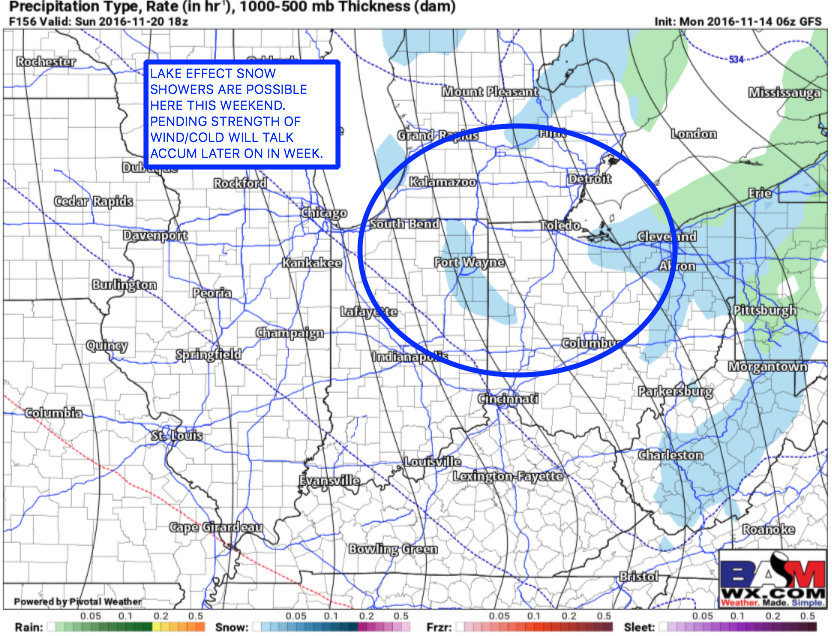 Gusty winds will play a major role in the weekend forecast. NW gusts to 40 MPH possible Saturday.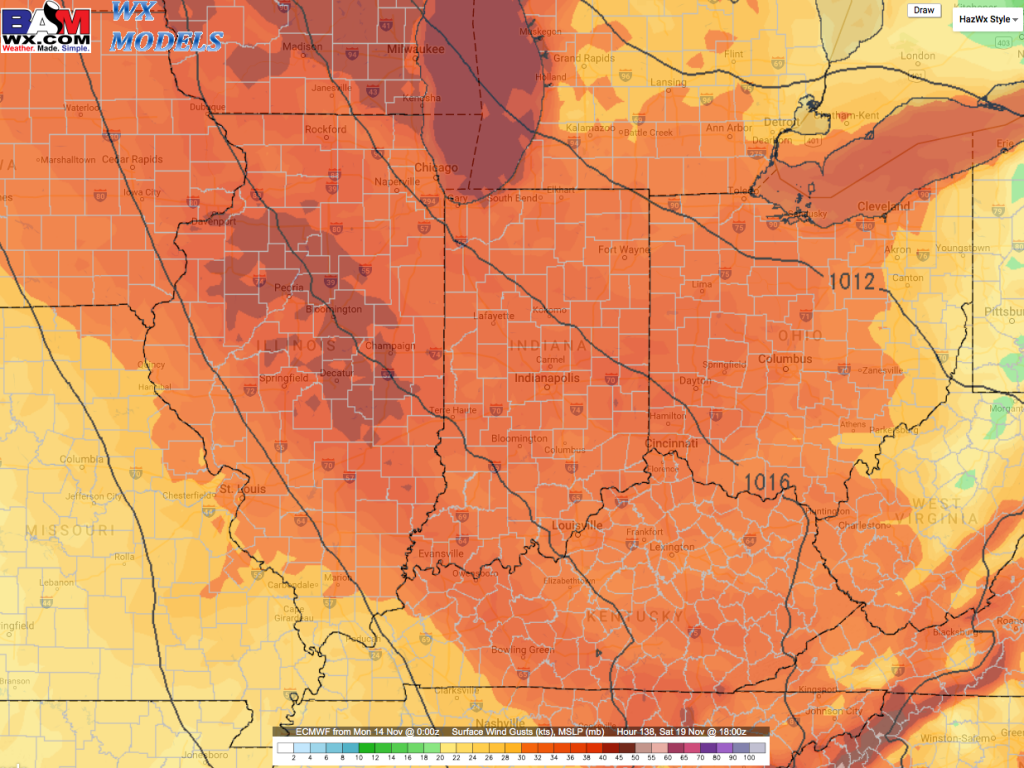 Winds Sunday night will remain gusty..check out wind chills Monday morning!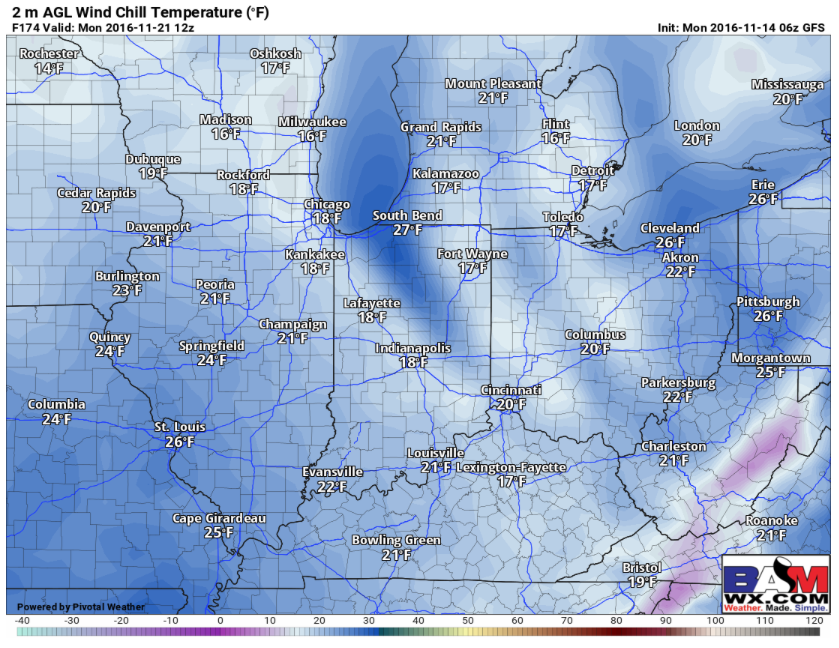 Sneak peek to the turkey day forecast? Colder and perhaps some precipitation around? Stay tuned!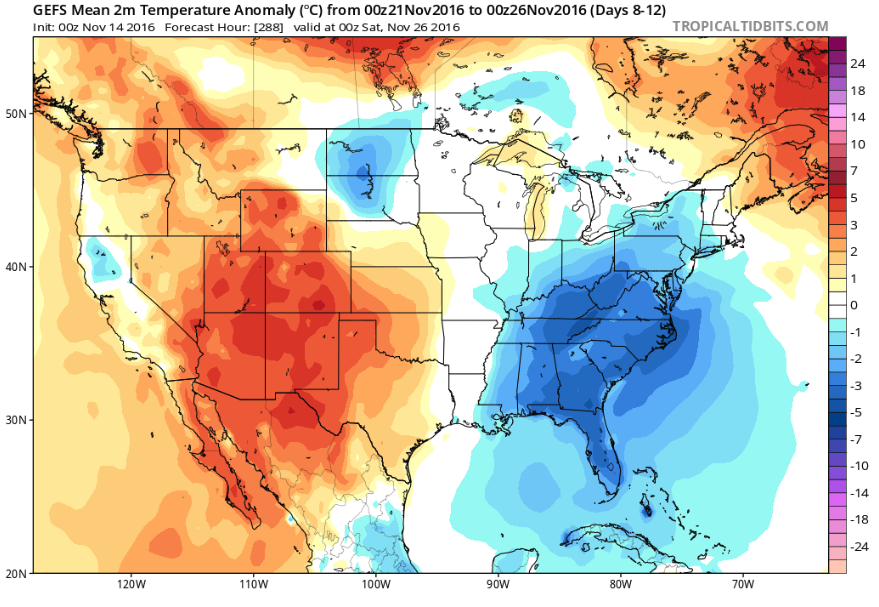 Confidence and Risks:
High confidence in nice and dry conditions between now and Friday AM.
High confidence in above normal temps this week.
Average confidence in a robust cold front Friday night. Rain/Colder. 
Average confidence in lake effect snow potential Sat/Sun.
Average confidence on wind chills in lowers 20s/upper teens.
Average to below average confidence on Thanksgiving/Black Friday forecast.
Video forecast: Check back often this week! M.