#ILwx #INwx #OHwx Monday All Zones – short-term
Today: Earlier high clouds have since burned off across the Midwest today, although we do have some lingering clouds across central IN and western ON that could knock off a few degrees on the high temps today.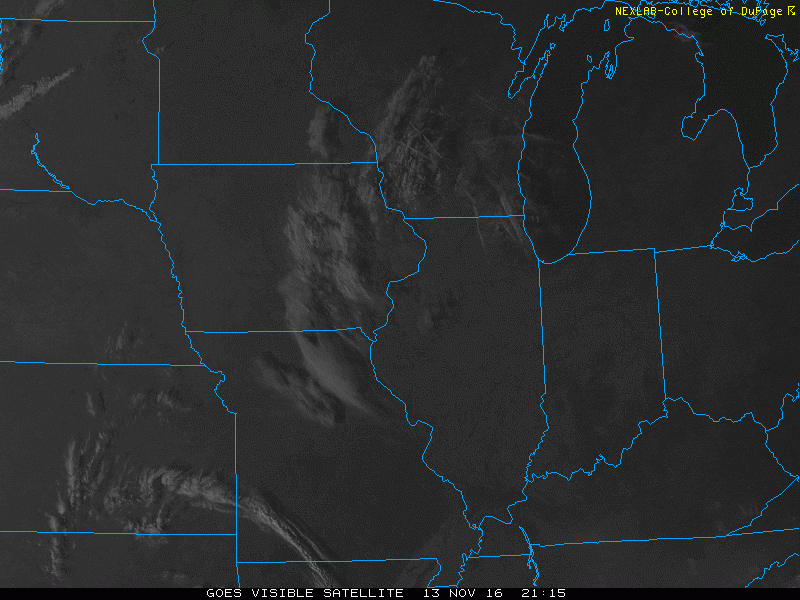 High temperatures expected in the low to mid 60s across all of our zones today…we turn up the dial a couple of degrees every day this week as well…so expect a fairly mild week given the time of year.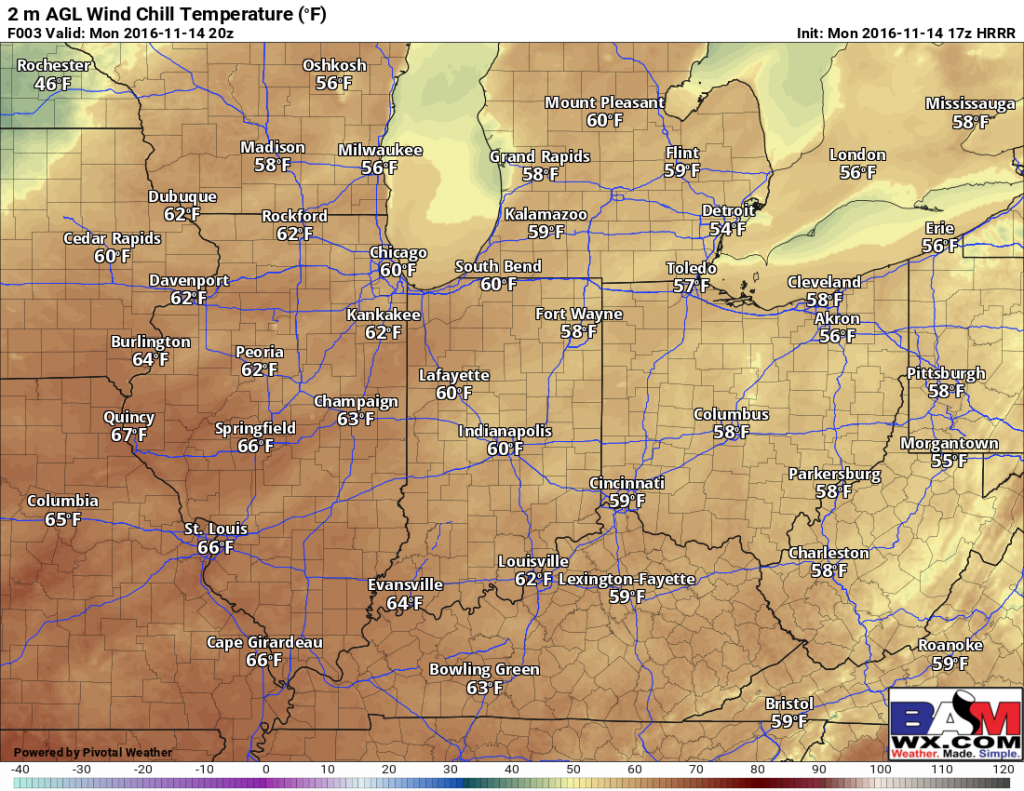 More patchy dense fog possible across Illinois and NW IN Tuesday morning…wouldn't surprise me to see this lingering around in the late morning hours as well before burning off to another nice, mild day. Partly sunny skies expected Tuesday.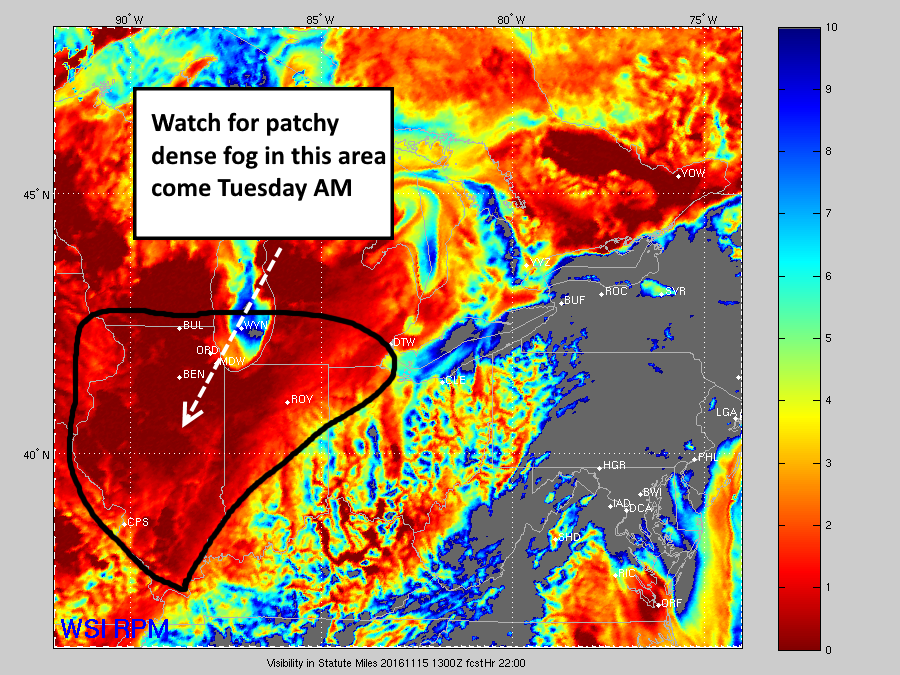 Watch for patchy dense fog across Zones 1 and 2 come Wednesday morning, as we have some low-level moisture and calm winds hanging around. Otherwise, mostly sunny skies and mild temps expected Wednesday.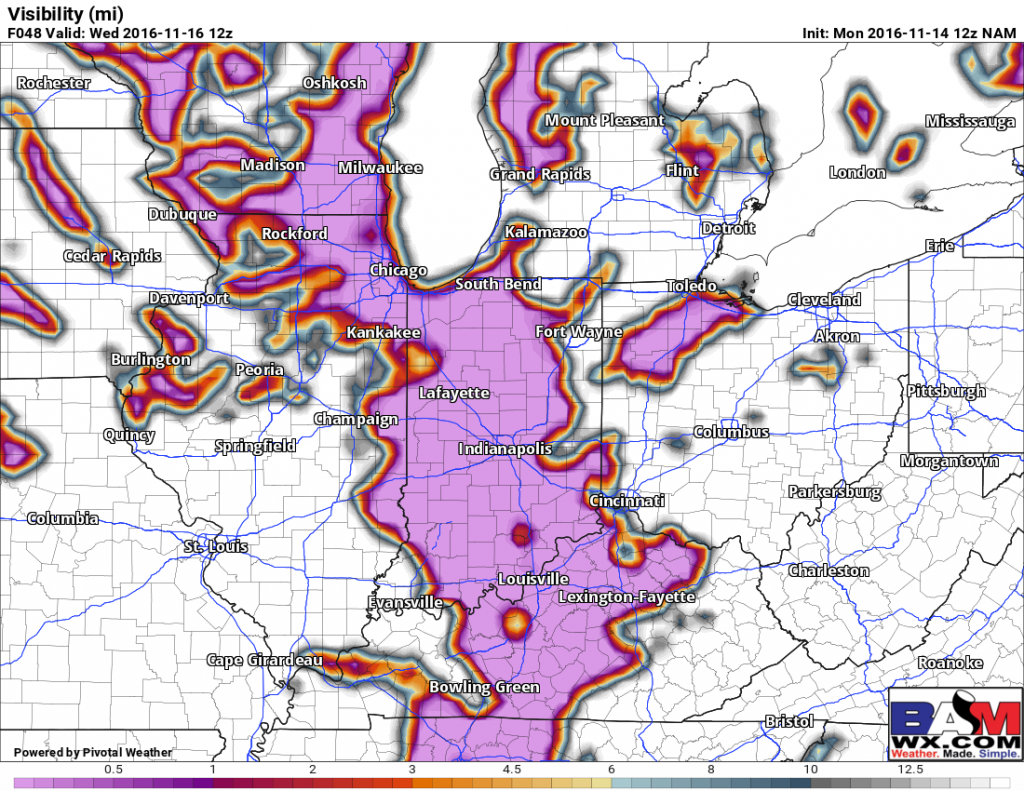 We start seeing some wind gusts pick up Friday into Saturday…gusts up to 45mph+ are not out of the question Fri-Sun across the Zones as a powerful low pressure system moves in from the Plains to the east; we will fine-tune the specific areas and timing in the coming updates.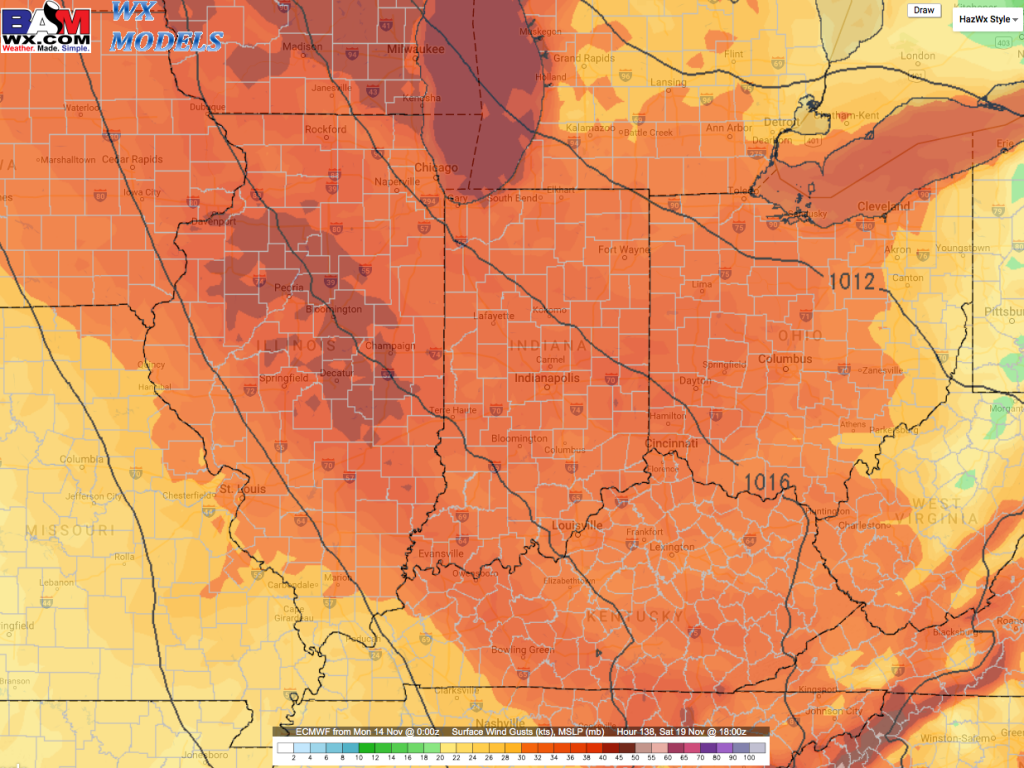 Line of showers along a cold front moves through Zones 3/4 Friday evening, wouldn't be surprised to see a few lightning/thunder reports as there does appear to be some energy associated with this frontal passage. Coverage right now is 40-50% as this moves east.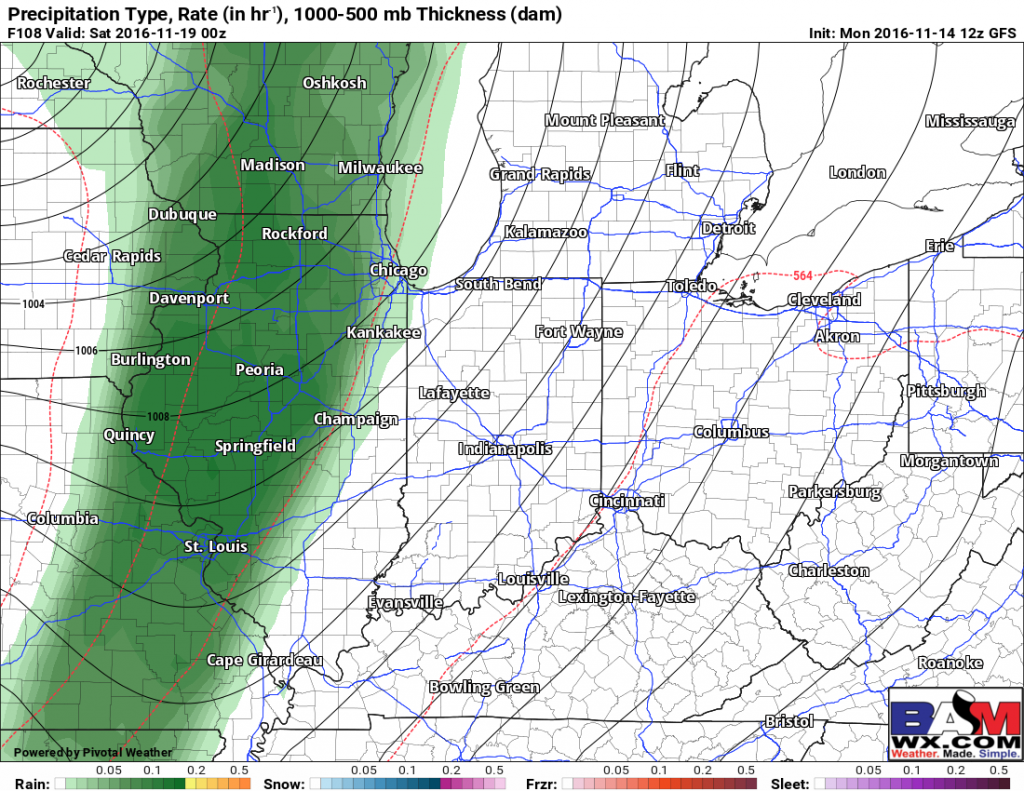 Expecting showers to enter Zones 1/2 after midnight and move east during the early morning hours Saturday…western OH locations should expect to see showers right now ~7amEST timeframe (confidence is average on timing right now, subject to change). Coverage 30-40% at this time.
Total rainfall over the next week…other than the cold front moving through late week into the weekend, precipitation will be scarce as we continue to feel the effects of dominating high pressure. Amounts and location subject to change in the coming updates as this system speeds up or slows down at all.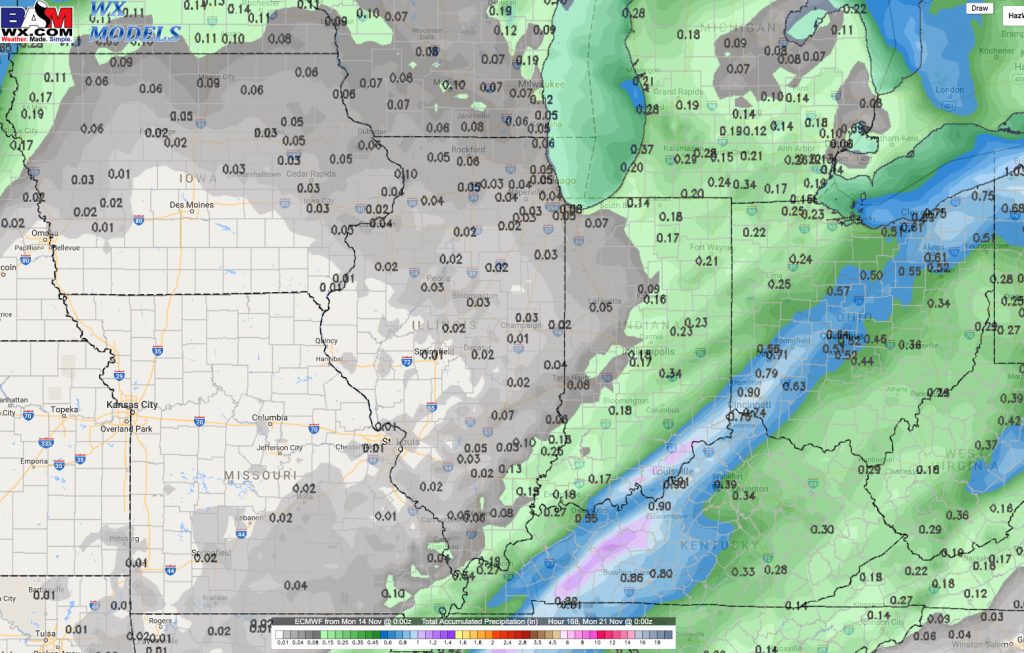 Confidence and Risk:
High confidence the remainder of the day will be full of mostly sunny skies and pleasant temperatures
Average confidence right now of patchy fog across the Zones over the next 2 mornings
Above average to high confidence above normal temps expected across the Zones through Friday this week
Above average to high confidence gusty winds to move through late week into the weekend…capable of producing 40mph+ gusts!
Average confidence right now in the timing of the cold front passage Friday night into Saturday across the Zones, as well as the amounts.
Average confidence northern IN, southern MI and portions of NW OH see the first snowflakes of the season on the backside of the low pressure come Sunday as the cold air moves over the very warm Lake Michigan
Today's video (6 min):