#INwx #INdy Fri video forecast. Nice weekend! Big system late next week? M.
Synopsis. Very nice weekend with highs in the upper 40s and low 50s and lows in the upper 20s and lower 30s with clear skies and sunshine. Little to no wind expect for Sunday evening winds turn gusty from the SW. Next 2 systems come Tues night and Friday night of next week. Fridays system could be a gusty/strong storm threat so we will watch that in the days ahead. 
Lows tonight: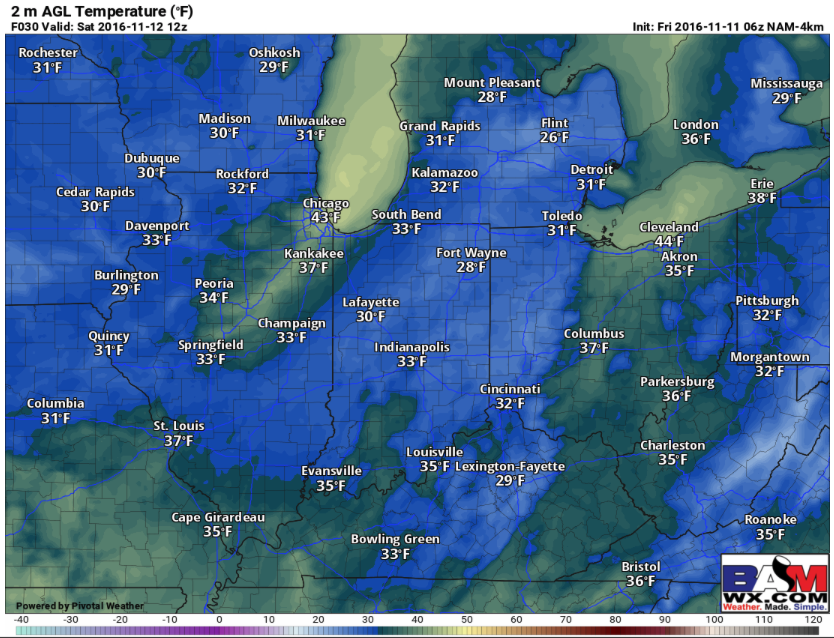 Lows Saturday night: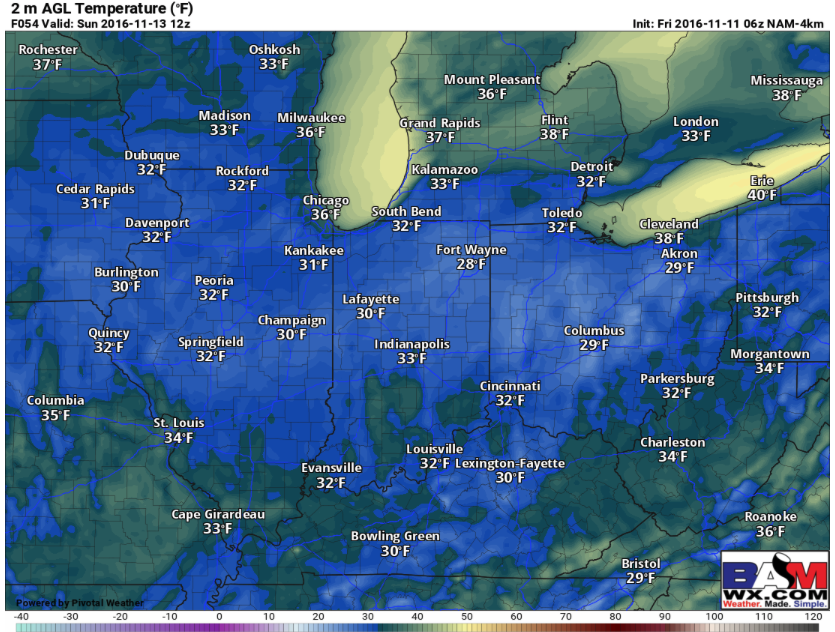 Confidence and Risks:
Above average confidence for temps to dip below 32 area wide next 2 nights.
Above average confidence for sunshine this weekend. 
Above average confidence we have a slow warming trend next week.
Average confidence a weak cold front and shower chance comes through Tues night.
Below average confidence in a strong storm threat late next week. 
Friday video forecast (4 mins):