#INwx #OHwx Nice stretch of weather coming w/area wide freeze this wknd. Big system late next week?
Forecast is pretty simple this weekend folks. I threw in a 3 min video today incase you're curious. Sunshine and 50s are the rule next 5 days..enjoy! 
High pressure dominates.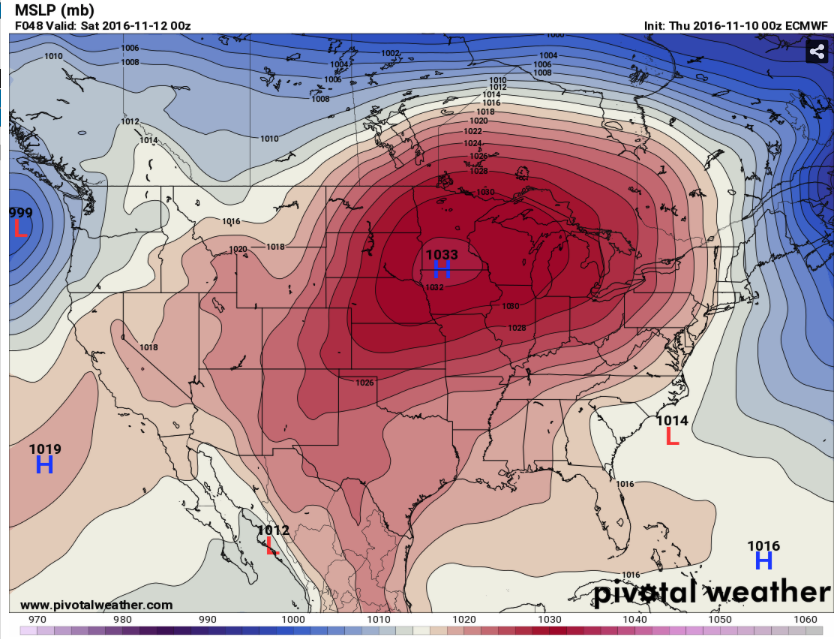 Confidence & Risks:
Average confidence in fog developing tonight north of I70.
Above average confidence of area wide freeze Fri & Sat night in the Ohio valley this weekend. 
Above average confidence in pure sunshine and no impact precip wise next 5 days.
Below average confidence in big storm system late next week. Check back. 
3 min video analysis.