#ILwx #INwx #OHwx Wednesday All Zones – short term
FORECAST DISCUSSION:
Here's the latest look at cloud cover across the Zones today…early morning clouds in eastern IN and western Ohio have kept the temperatures in the 40s and lower 50s, which will make it difficult for temperatures to get out of the low to mid 50s for highs today!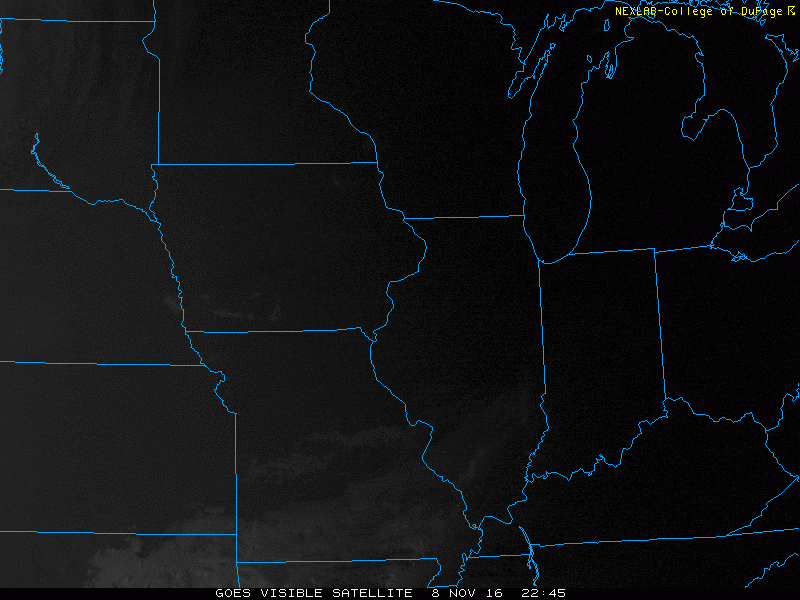 High temps for today…MUCH more mild that what we've seen in weeks past.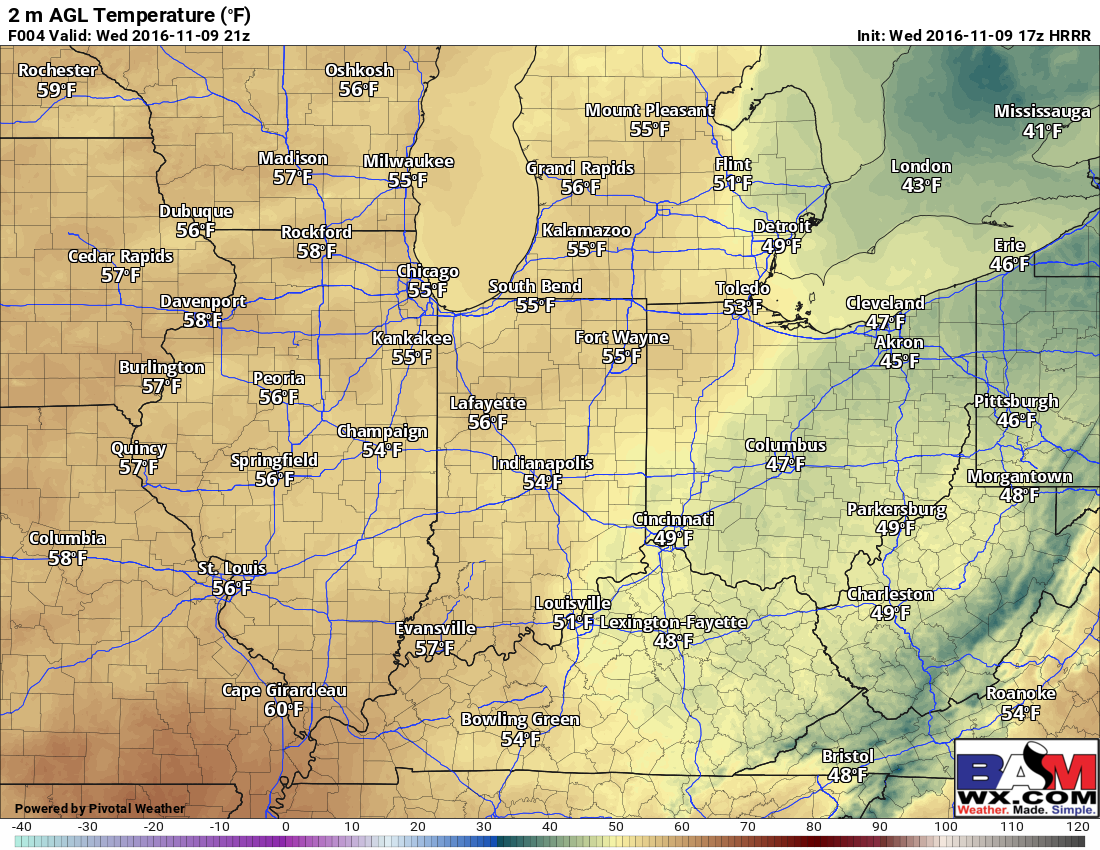 Gusty winds in the forecast Thursday, with winds out of the SW 10-20 and gusting 25-30mph, moreso focused across Zones 4, 1 and 2.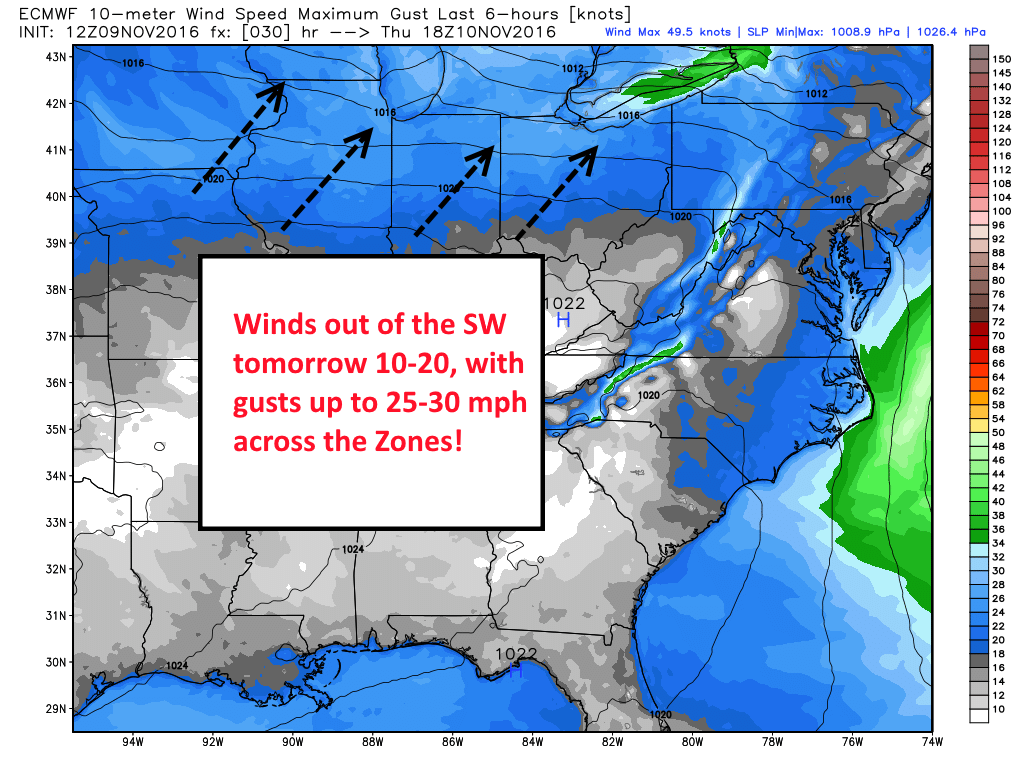 We do have fog in the forecast Thursday across Zone 1 and 2 folks, while Friday morning is more of a widespread fog event. Here's what we look at on a skew-t to find a temperature inversion near the surface which indicates fog.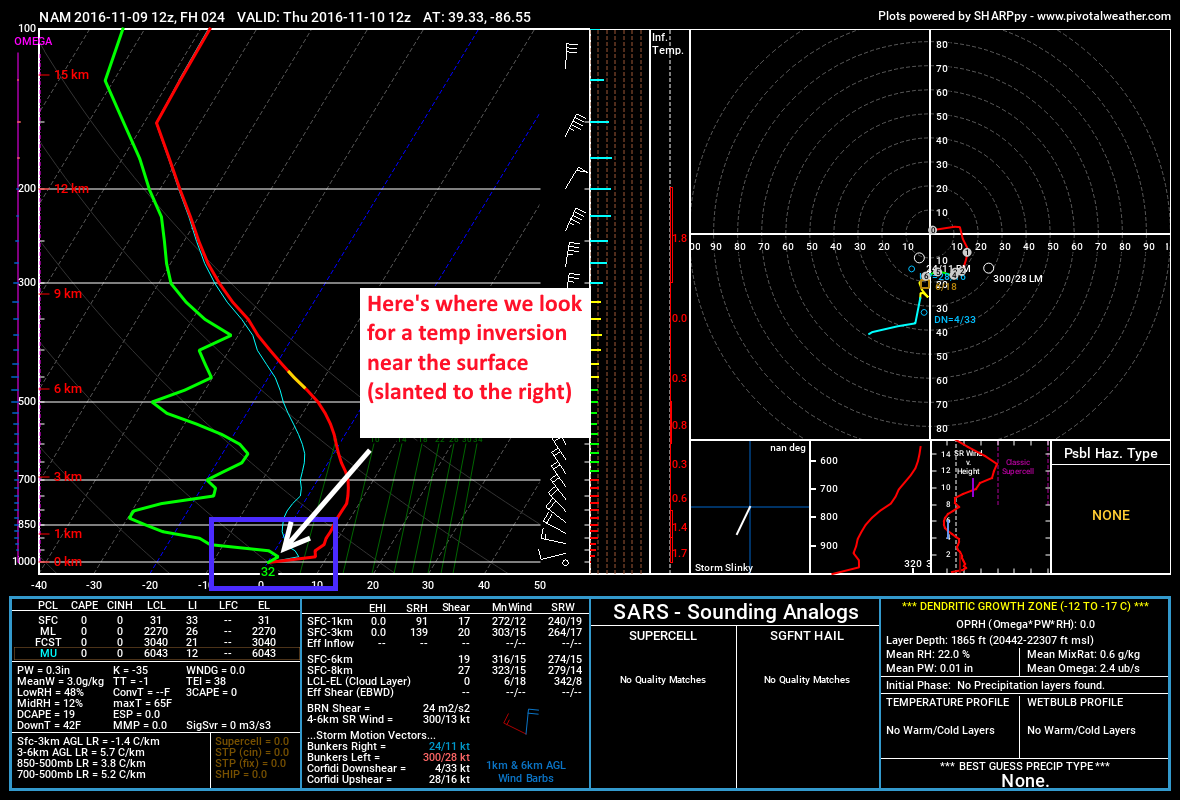 Frost advisories have been issued for southern IL/IN folks tonight, a widespread frost into Thursday morning. Wouldn't surprise me to see patchy frost across northern and central IL/IN/OH as well.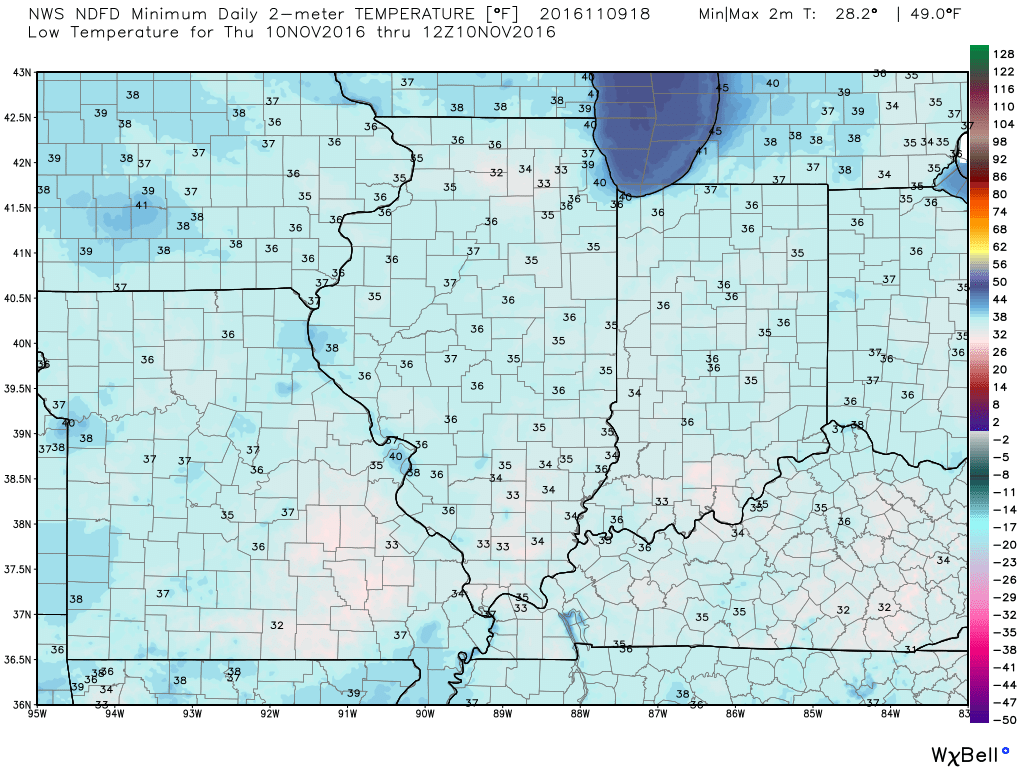 More of a widespread hard frost is expected Saturday and Sunday mornings. Temps across northern IL/IN/OH could actually get into the upper 20s! I would expect a hard frost across most of our Zones this weekend.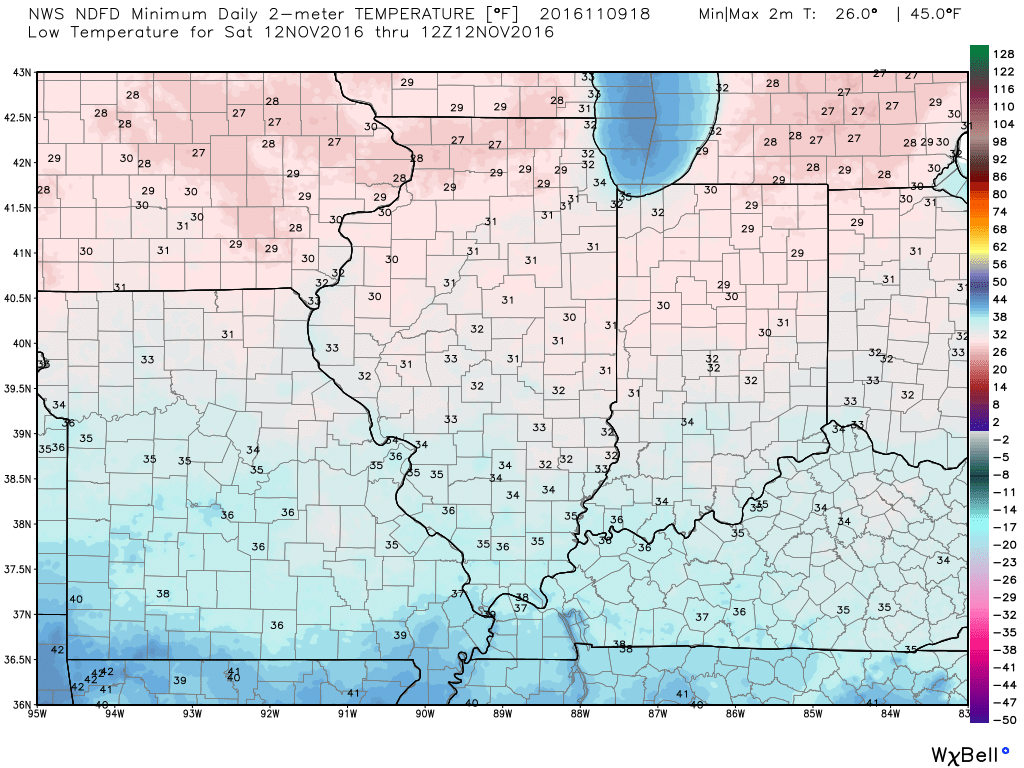 We are still targeting scattered showers early to mid next week, but confidence is below average on the timing, location and intensity of these rains so we need more time to fine-tune the forecast for you all. Right now we are aiming at the Tuesday into Wednesday timeframe.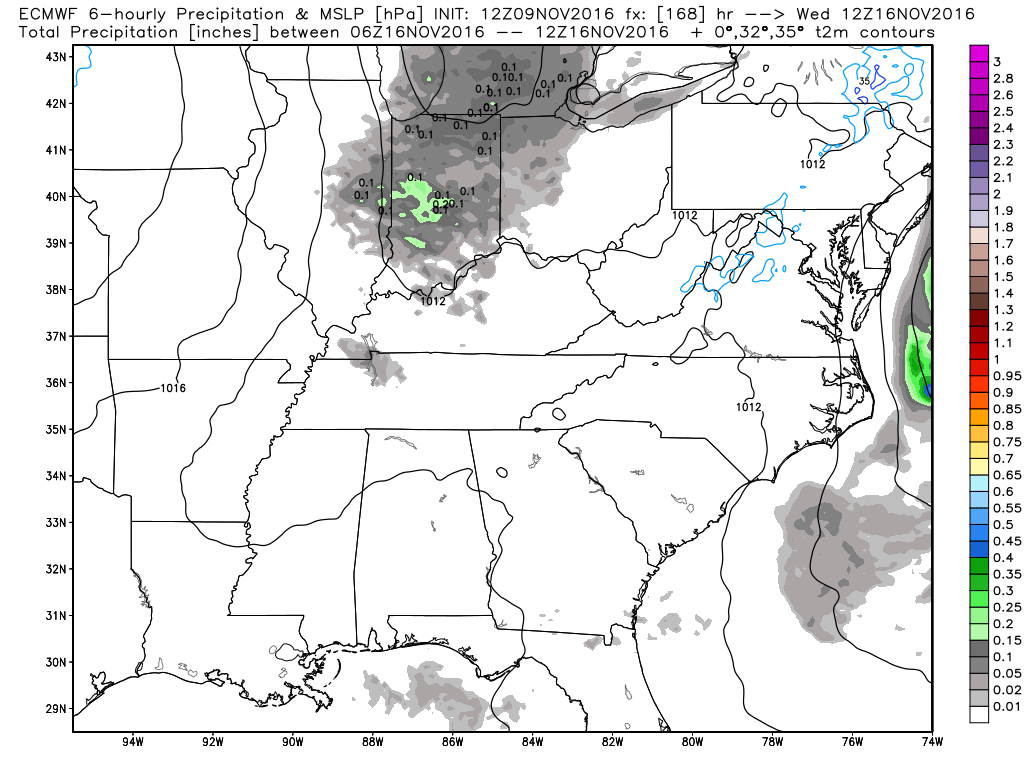 Confidence and Risk:
High confidence today remains mostly sunny with chillier conditions across the Zones
Average to above average confidence on gusty winds up to 25-30 mph out of the SW expected tomorrow
Above average confidence in patchy frost tomorrow morning across the Zones, especially in southern IL/IN
Average confidence in patchy fog across Zones 1/2 Thursday morning
Average confidence in patchy fog across all Zones Friday morning
Above average confidence in a widespread hard freeze Sat/Sun mornings this weekend
Low confidence on next week's rain chances
Today's Video (4 min):