Key Points – Tuesday, November 8, 2016 – next week
FORECAST DISCUSSION:
Today: Latest look at regional radar shows scattered showers moving across both Zones this morning moving east.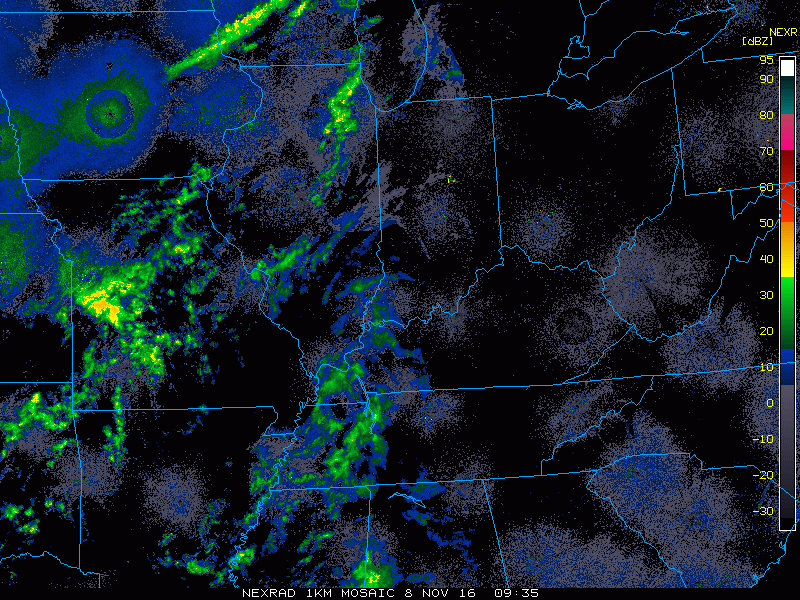 Rainfall: showers will continue to move east to southeast today into tonight, before exiting the state ~8pmCST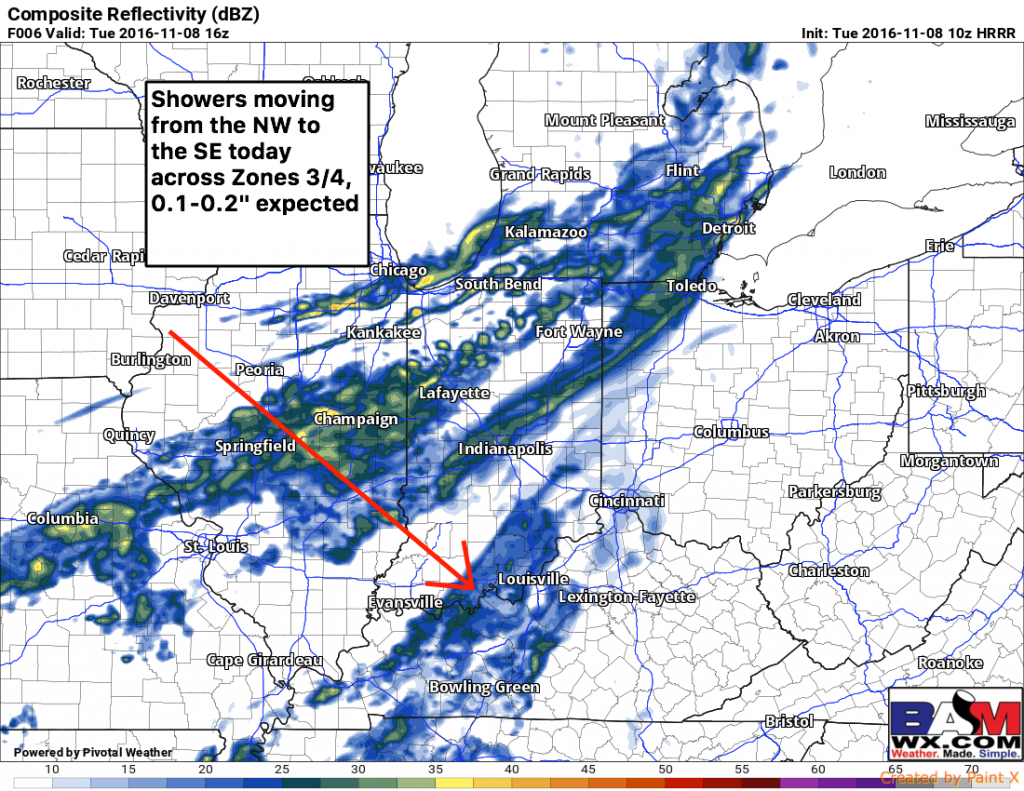 Rainfall totals: Most areas will see 0.1-0.2″ of rain as the cold front sags to the southeast tonight: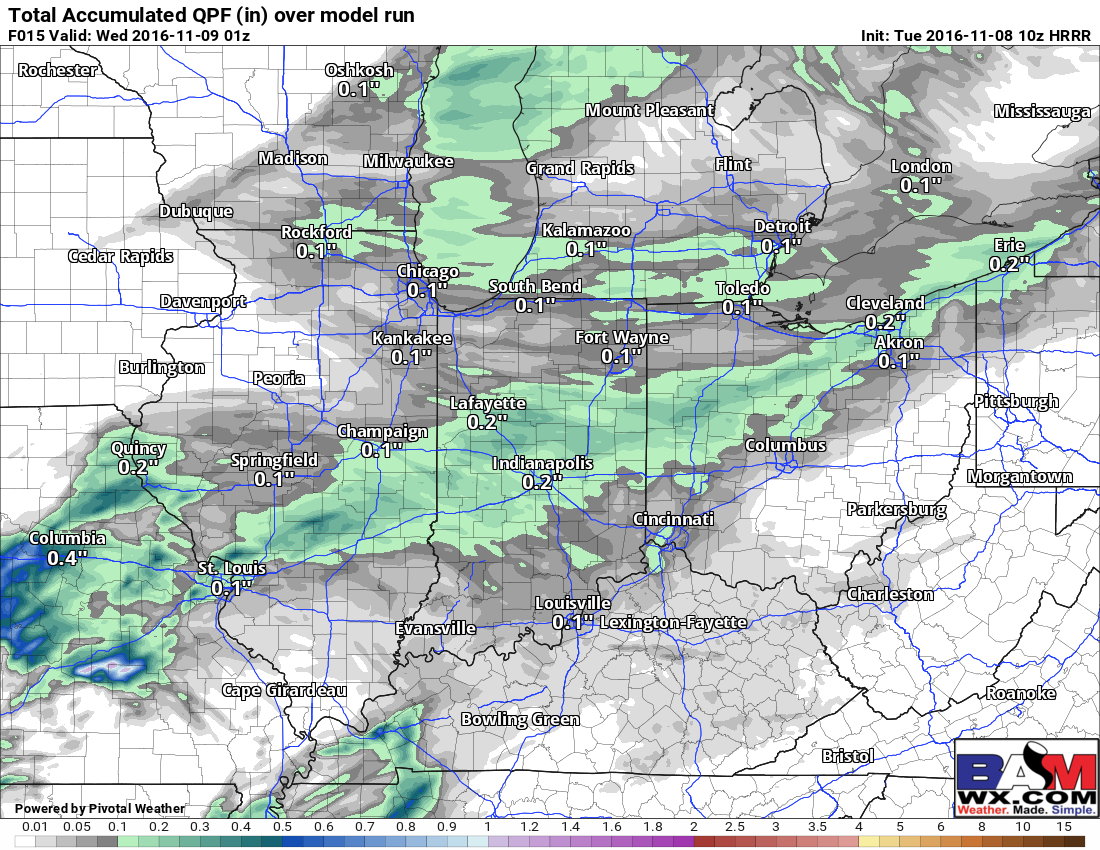 Wednesday – Friday: Looking for patchy dense fog possible Wednesday – Friday mornings, so keep that in mind with your morning travels going forward…shouldn't last well into the morning hours.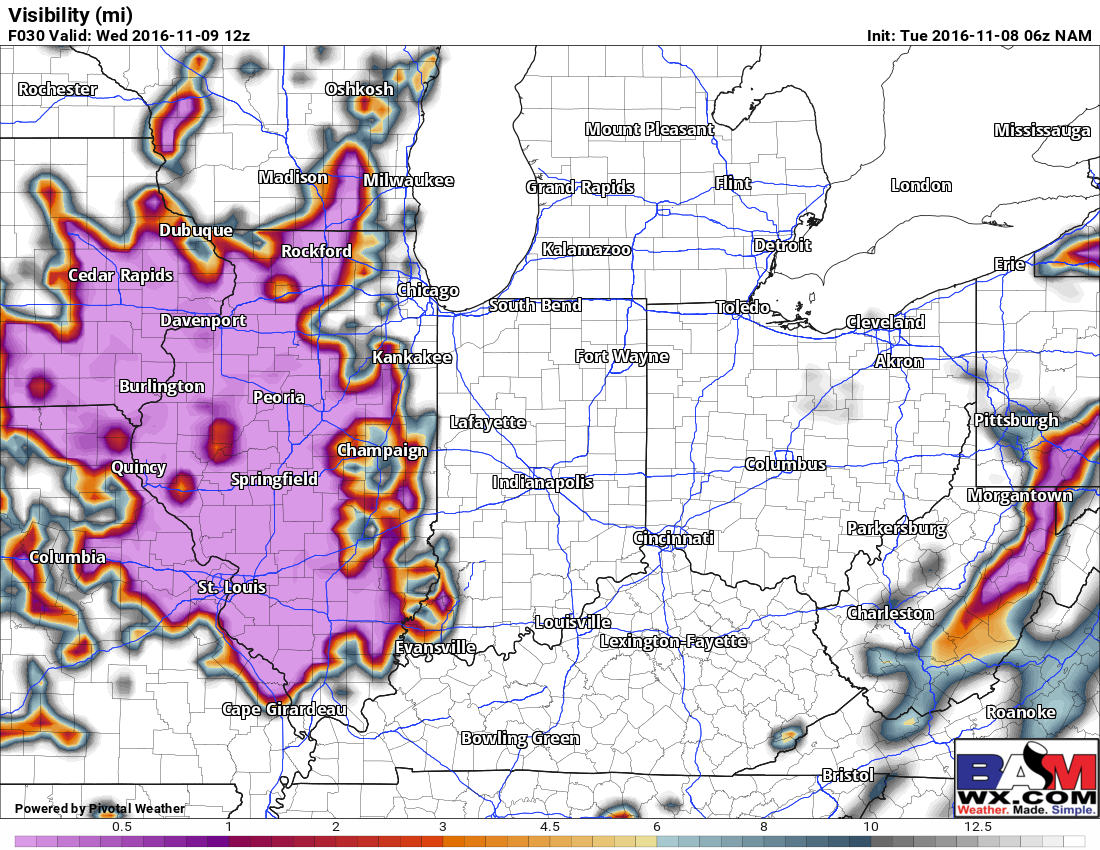 High pressure dominates from Wednesday through the weekend, keeping things dry and pleasant. With that being said, a hard frost is in the forecast both Saturday and Sunday mornings as temps dip into the lower 30s and to upper 20s in Zone 4.
Saturday morning lows: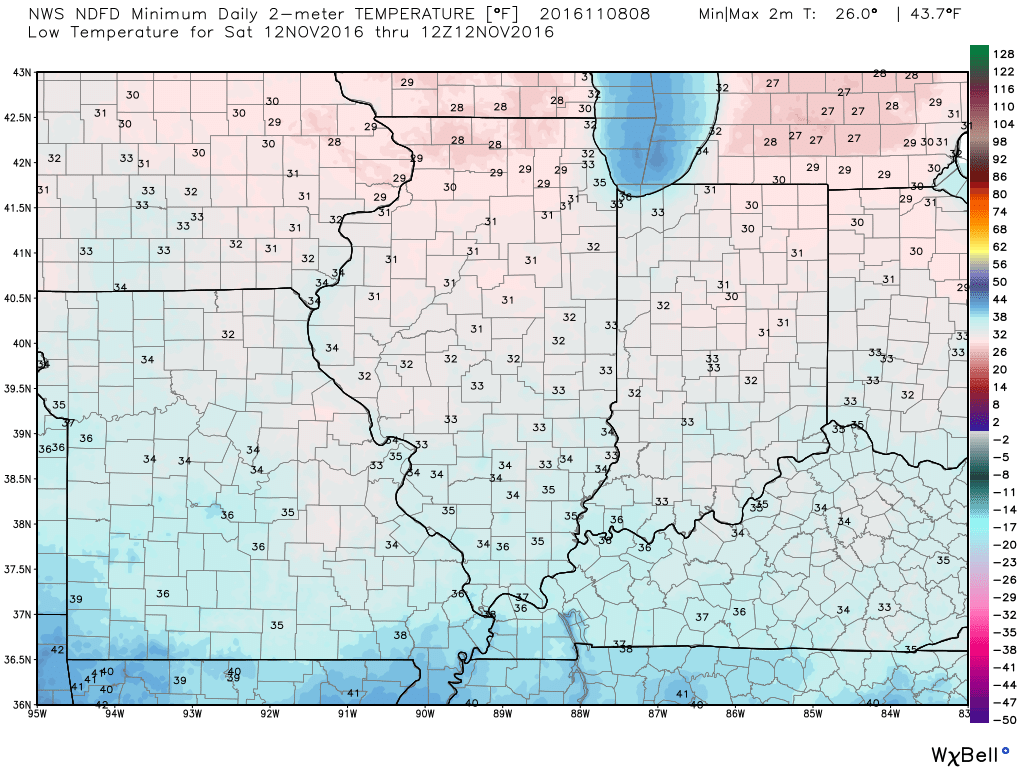 Sunday morning lows…slightly warmer, but still enough for a widespread frost to occur across both Zones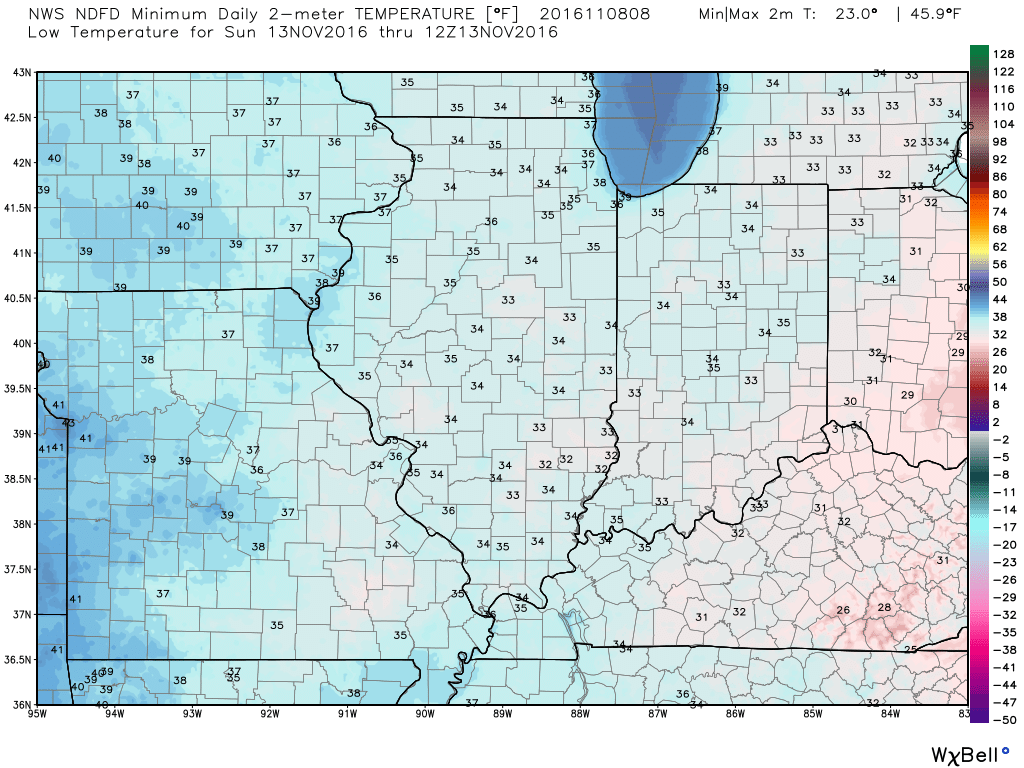 Long-range: we are still targeting a big system to push through mid to late next week, the details on precipitation, temperatures and impacts need to be fine-tuned, but if you read our Winter Threat Assessment blog on the site yesterday, you'll note that we are monitoring the "potential" for wintry weather. Stay glued to the forecast in the coming days as we get more accurate data on this system.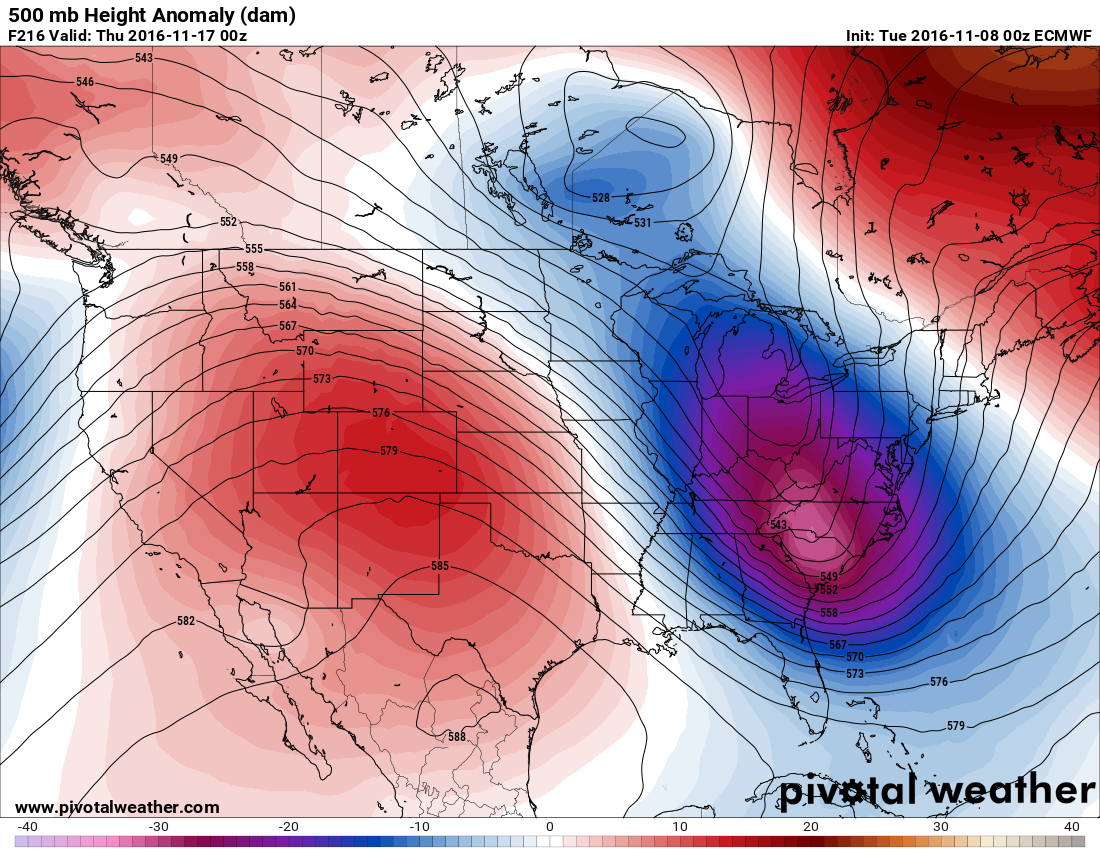 Confidence and Risk:
Above average to high confidence in our timing of showers today as the cold front sags to the east/southeast
Above average confidence in rainfall totals 0.1-0.2″, especially across Central IL
High confidence high pressure sets in Wed – weekend…bringing mostly sunny skies and pleasant conditions.
Average confidence in fog Wed-Fri mornings across our Zones, but keep an eye out for an update in this afternoon's all Zones update for more details
Above average confidence in a hard frost this weekend across the Zones
Below average to low confidence in a potential "wintry" system next week ~15-17th…keep an eye on the forecast for updates on this system
Today's Video (4:30min):