Key Points – Monday, November 7, 2016 – long range
FORECAST DISCUSSION:
Today: Mostly clear skies to start off today with temperatures in the lower 40s to upper 30s across Zone 4, meanwhile most Zone 3 folks are in the low to mid 40s this morning. Skies will be mostly to partly sunny today, with clouds increasing from the west to east as we move into the afternoon hours. Here's a cloud cover loop showing this progression: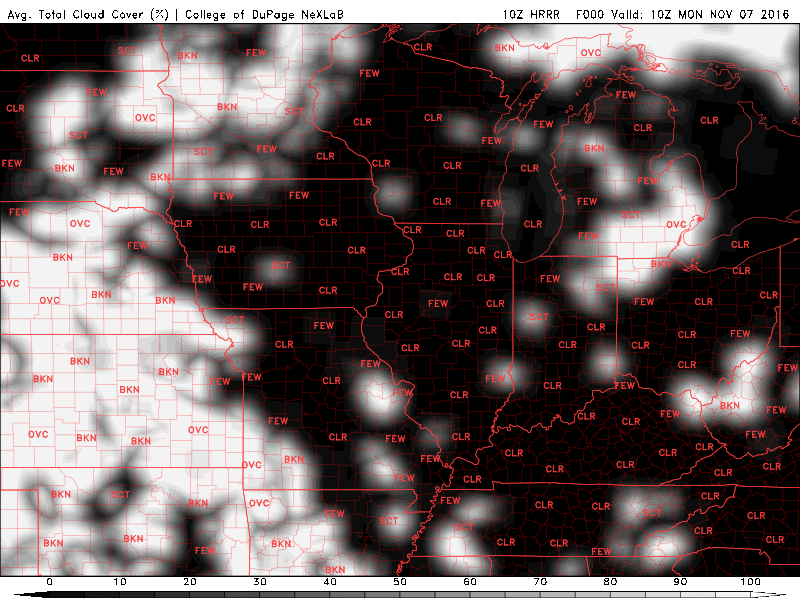 Tuesday: Scattered showers in the forecast early Tuesday morning heading from the NW to the SE along a cold front, starting across Zone 4 locations. Scattered showers possible in Zone 3 Tuesday evening before exiting the state just after midnight.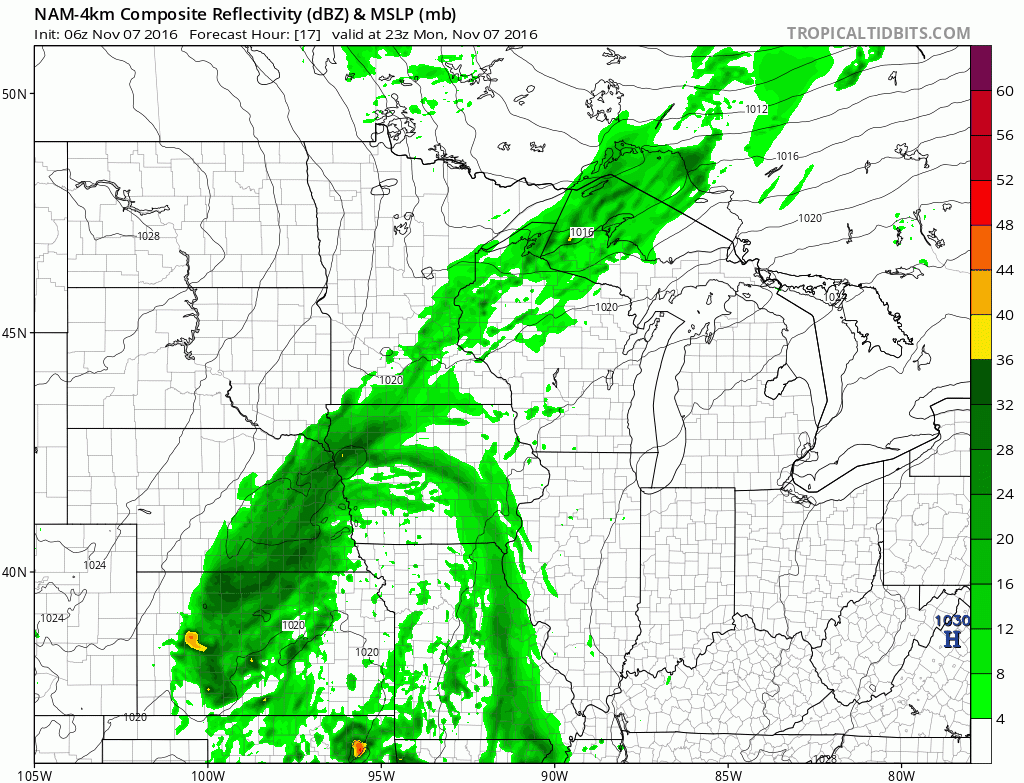 Rainfall totals from showers 0.1-0.2″ likely across both Zones: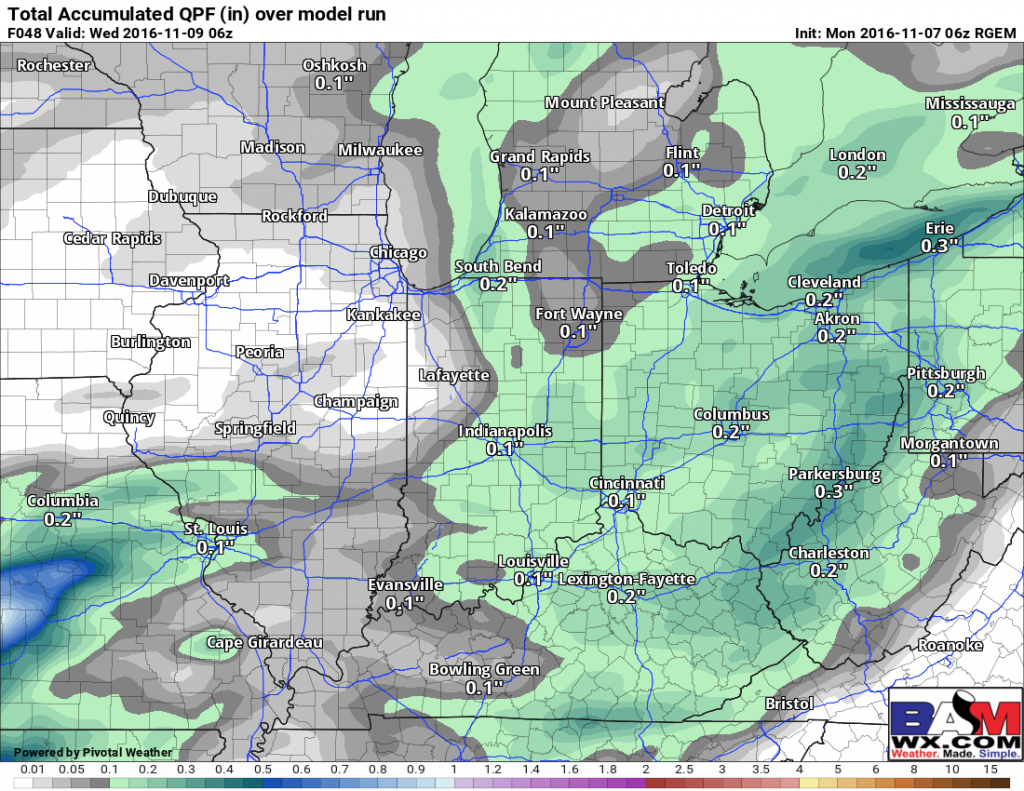 Wednesday through late week: High pressure sets in with seasonal temperatures expected (50s and 60s)…plentiful sunshine and dry conditions: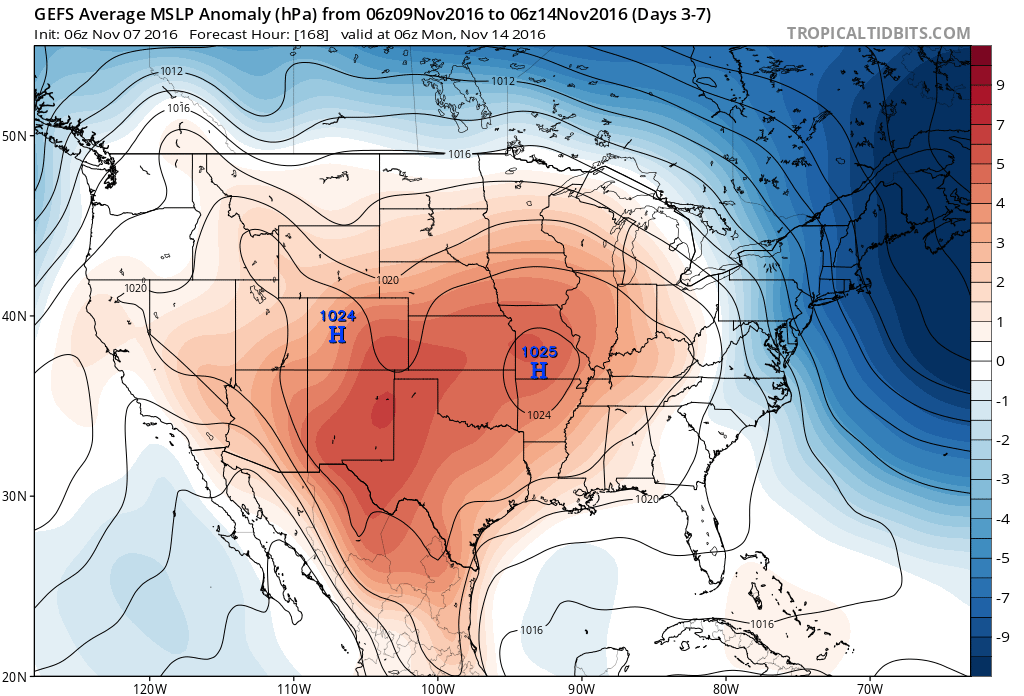 Weekend: Potential hard frost in the cards Saturday and Sunday morning with lows in the lower 30s to even upper 20s in Zone 4 areas.
Saturday morning low: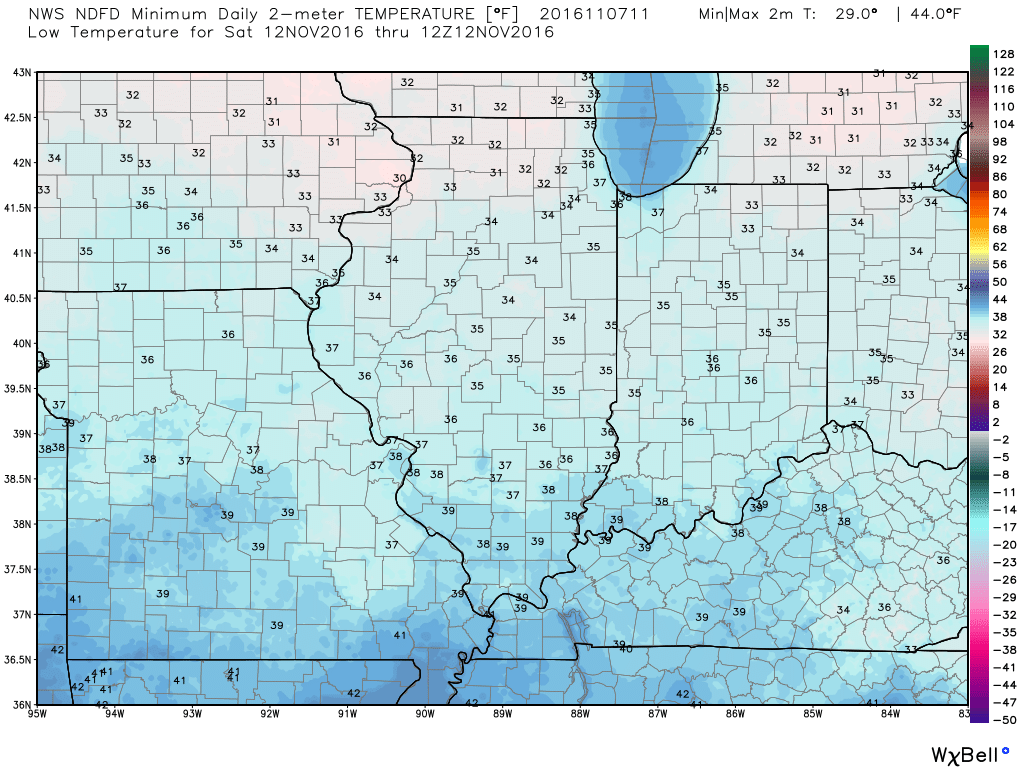 Sunday morning lows: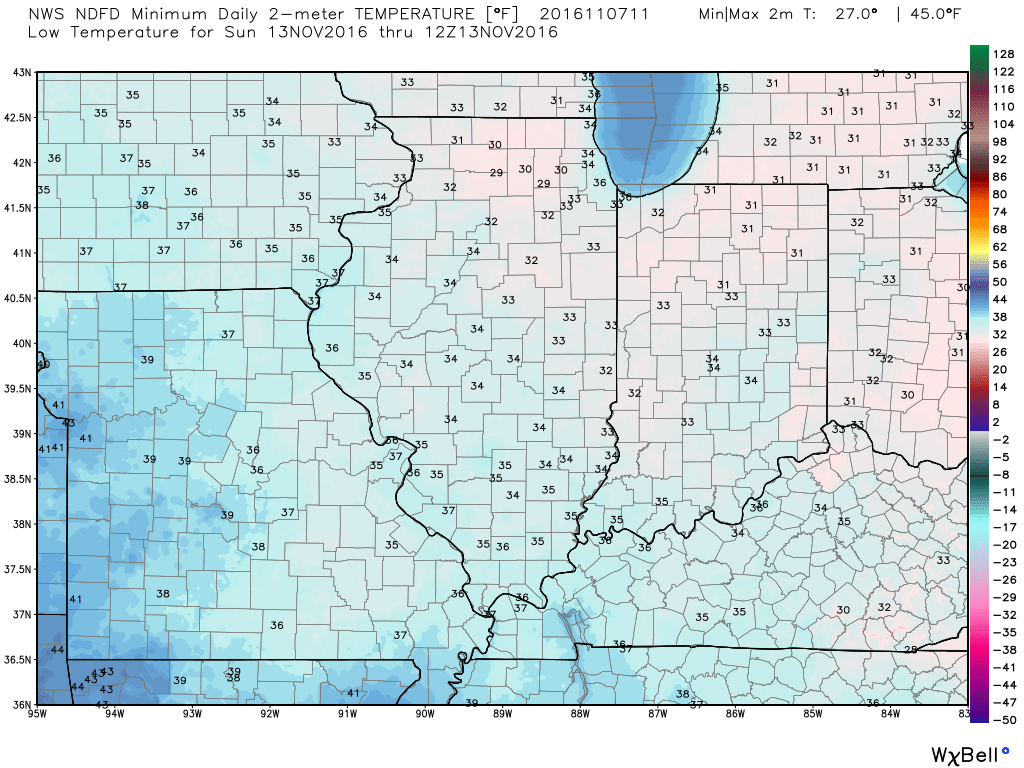 Long-range: We are targeting our next big system between the 15th-17th mid-next week, which are dates that should sound familiar to you if you've been checking out our long-range outlooks on the site! This could bring both severe weather and wintry weather to portions of the Plains and eastward, so we need to keep an eye on this date range for inclement weather.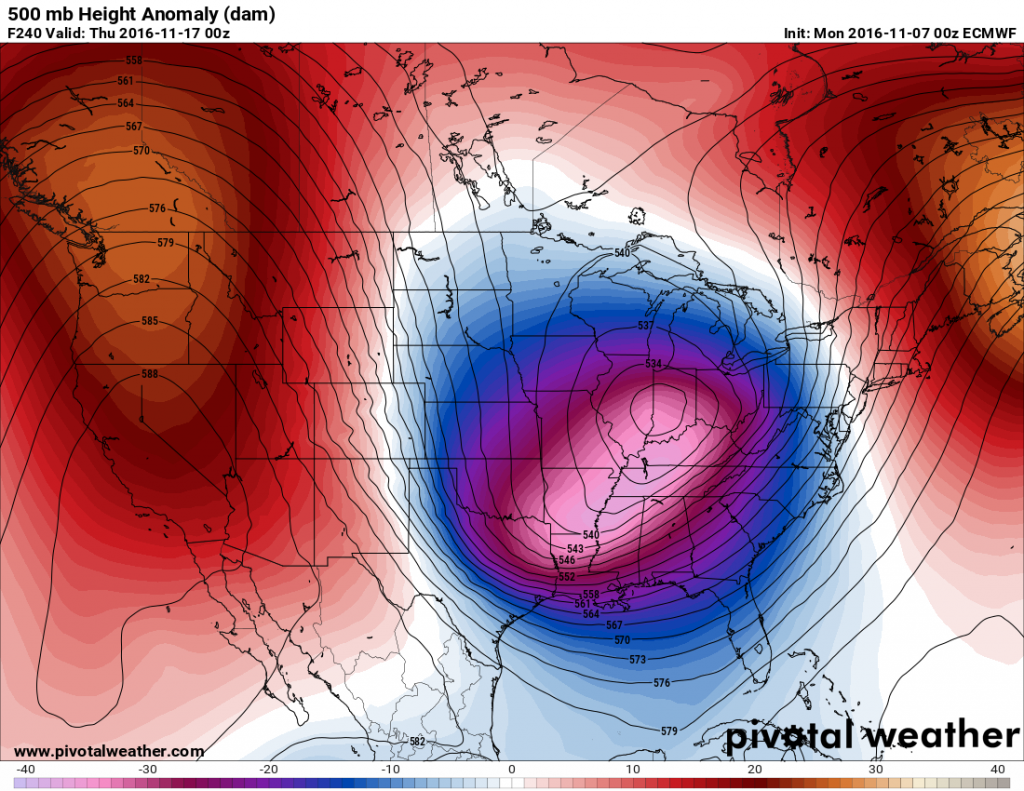 Confidence and Risk:
Above average confidence clouds increase from the west to the east today ahead of our cold front…otherwise it'll be a nice day across both Zones
Above average confidence in the timing, coverage and intensity of our rain showers Tuesday
Above average to high confidence high pressure sets in Wednesday through the weekend, bringing quiet weather
Average to above average confidence of a hard frost potential Saturday and Sunday mornings this weekend as temps will dip down into the lower 30s and even upper 20s across Zone 4 locations
Average to below average confidence in the timing, location and threats of our big system mid-next week…details need fine-tuned
Today's Video (5 min):