#INwx #OHwx Weekend forecast. Dry stretch/high pressure. Mid month changes. M.
Synopsis: Good Friday morning folks. Next 7 days dry and warm no doubt about it. Next rain chance may be in the 7-10 day range but don't bank on it for now. Changes still brewing in the long range pattern. Still seeing cooler trends by the 15th and beyond..the word wintry may or may not be necessary but its worth keeping it in the back of our minds for now. Enjoy the sunshine and warmth this weekend!
Friday-Sun: Dominated by high pressure. Perhaps some fog Sat AM in spots. Highs in the 60s and lows in the 40s.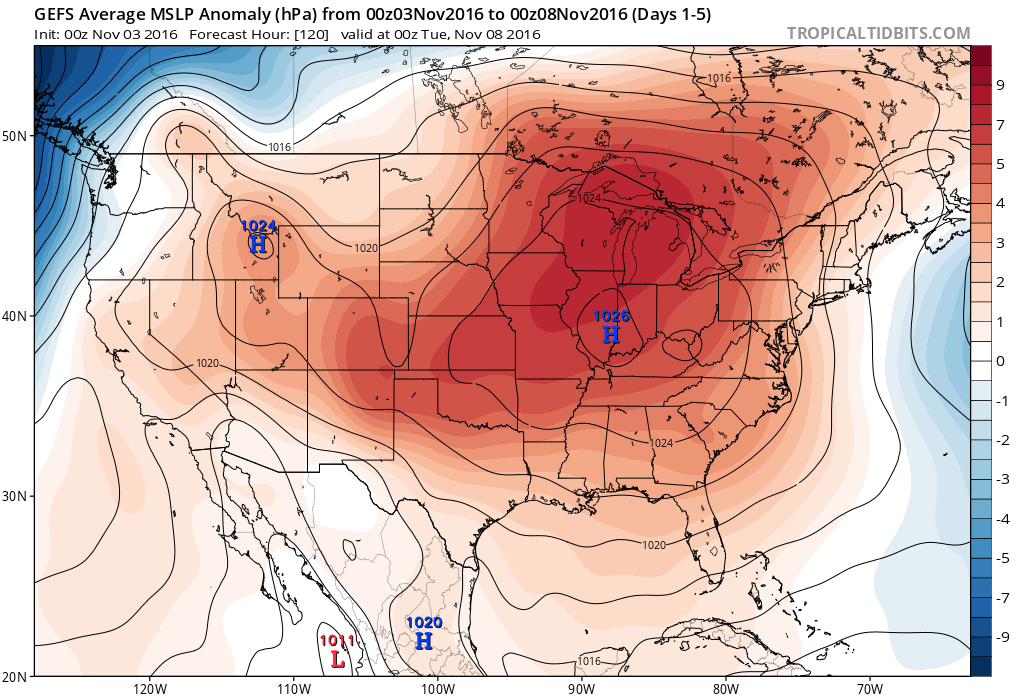 Lows Saturday AM will feel nice. FYI this is normal.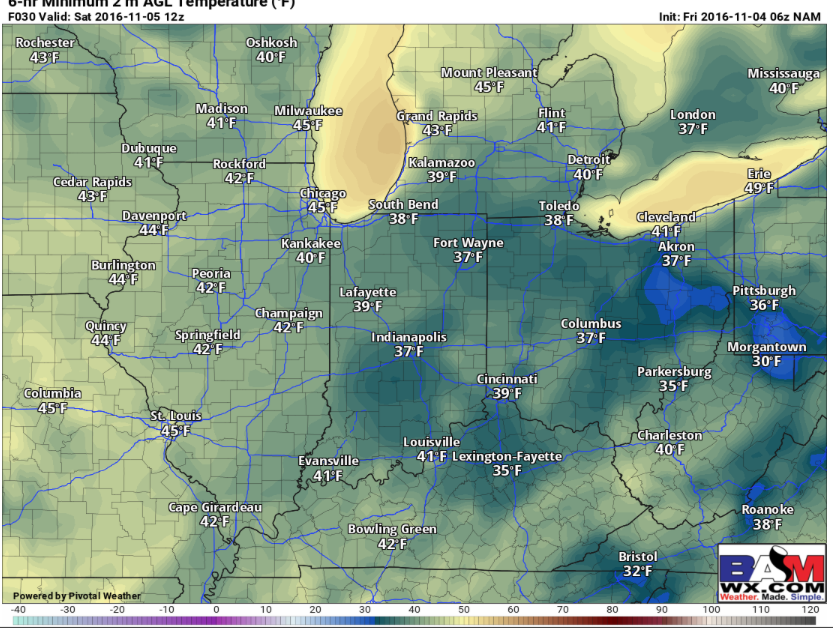 Dry over the next 10 days overall no doubt about it as high pressure is in control.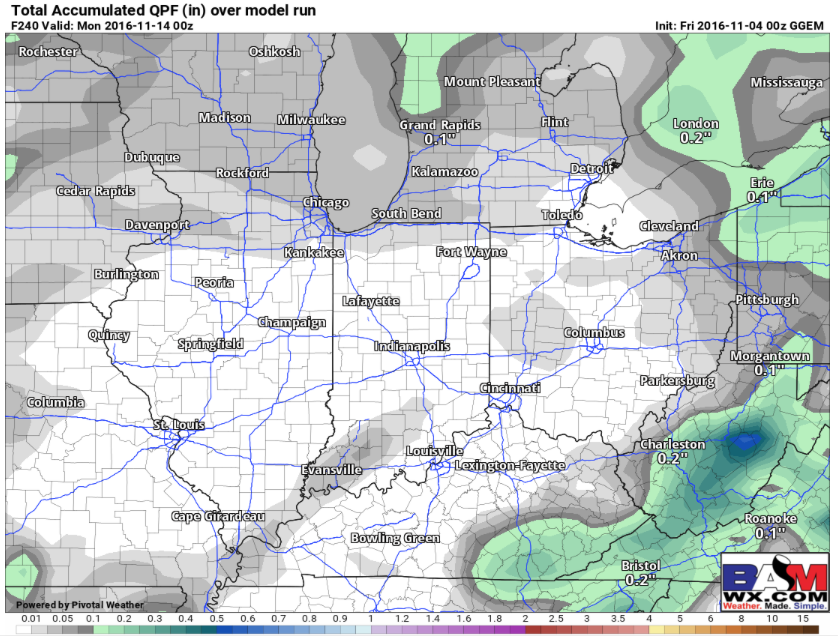 Still targeting a mid month change relative to normal. Lets keep in mind avg hi/lo temps are 58/38 right now and roughly 45/29 to end NOV. Its going to get much colder but saying below normal cold is not the right idea just yet. If highs are in the 40s vs 80s I would say we are all going to want to wear coats for turkey day. Just trying to keep this in perspective for you all, theres too much garbage on social media saying other wise. The CFS ensembles support a gradual change to perhaps even colder than normal very last 7 days of NOV and into DEC. More updates in the long range package later this morning.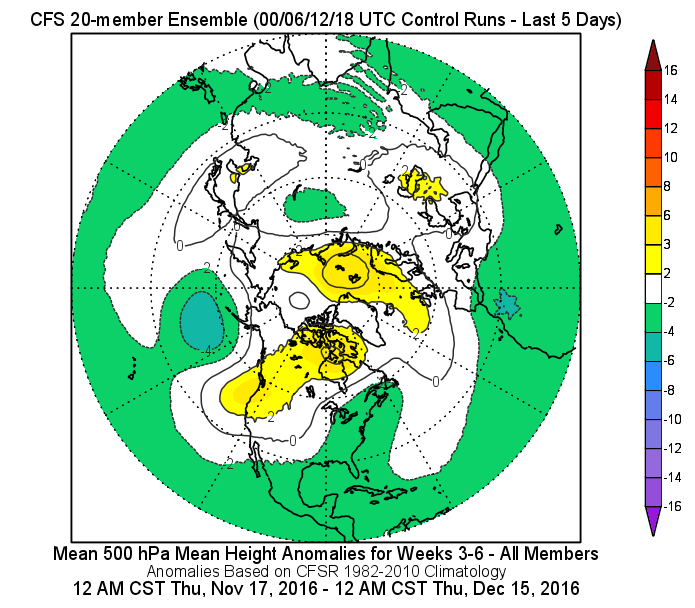 Video forecast. (4 mins)