Key Points – Friday, November 4, 2016 – next week
FORECAST DISCUSSION
Dense fog is the story this morning…a dense fog advisory has been issued for northern Zone 4 folks until 10:00amCDT today. Visibility could be reduced below 1/4 mile, making travel conditions difficult today. Below is current visibilities across our Zones, and you can see some folks are already at 1/4 mile visibility or less.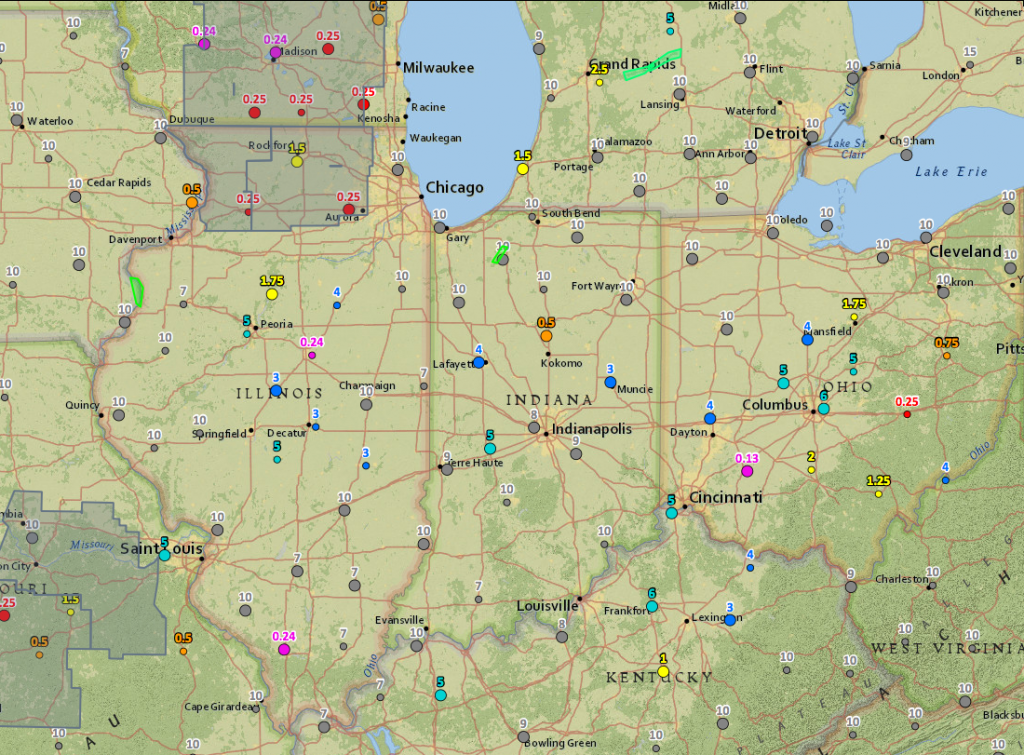 Our HRRR forecast model has widespread dense fog lingering even to around noon or later across both Zones 3/4 before clearing out later today.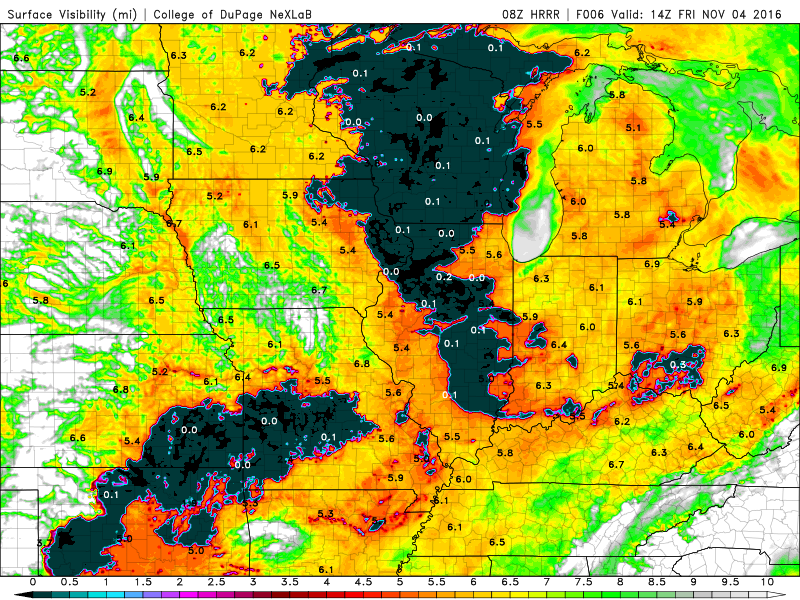 High temperatures today will be more "seasonal" than what we've experienced this week. This will be short-lived however, as temperatures will increase a few degrees every day into next week…yep, we are talking 70s again by mid-week.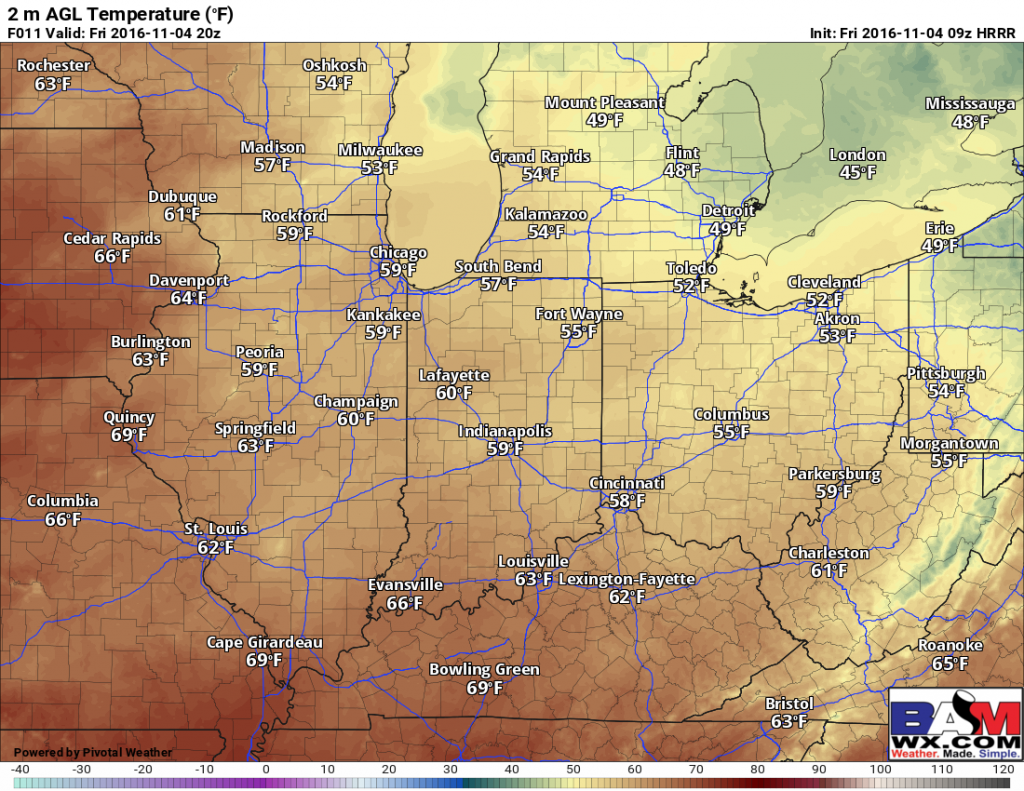 Patchy fog possible tomorrow morning, otherwise mostly sunny skies and highs in the upper 50s across northern Zone 4, lower 60s in central IL to near 70 down south.
As high pressure dominates our forecast over the next week, little to no precipitation is expected across the Zones. The rain chance we mentioned over the past few days from Monday evening into Tuesday have weakened right now because of the strong high pressure in place…partly sunny skies and warm will be the forecast.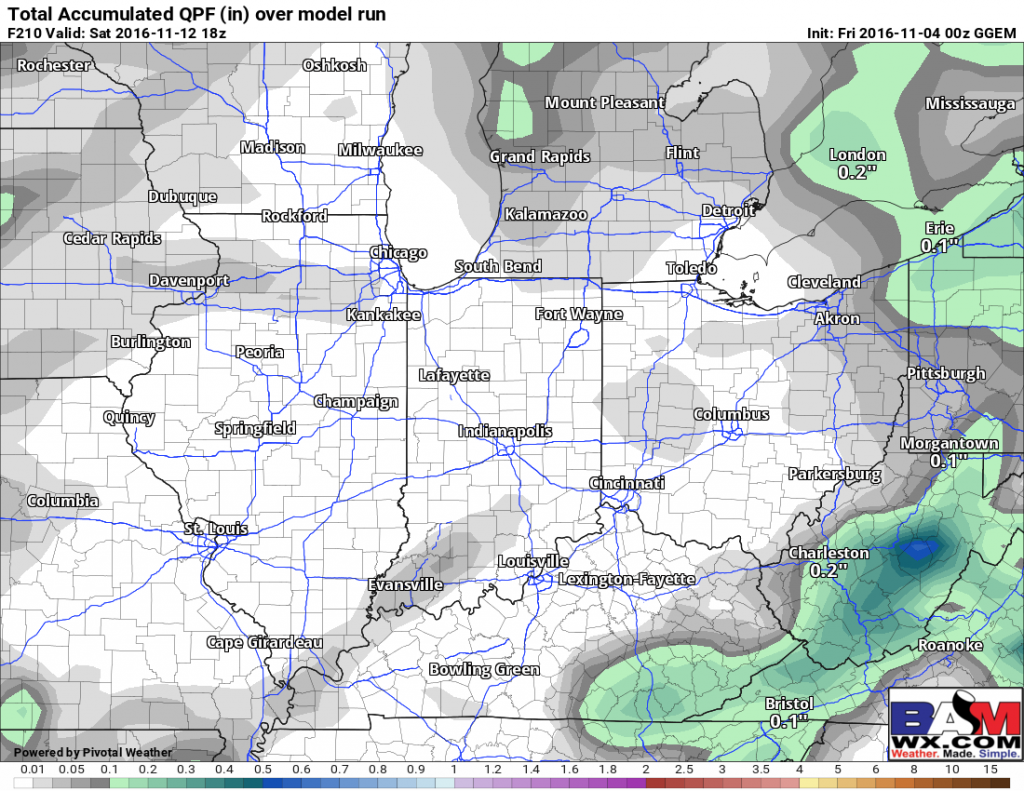 Long-range: We are still watching for a pattern shift to cooler come mid-November, NOT an arctic blast, but enough to knock down this substantial above normal warmth that's carried over from October. A cool to cold Thanksgiving week is still in the cards.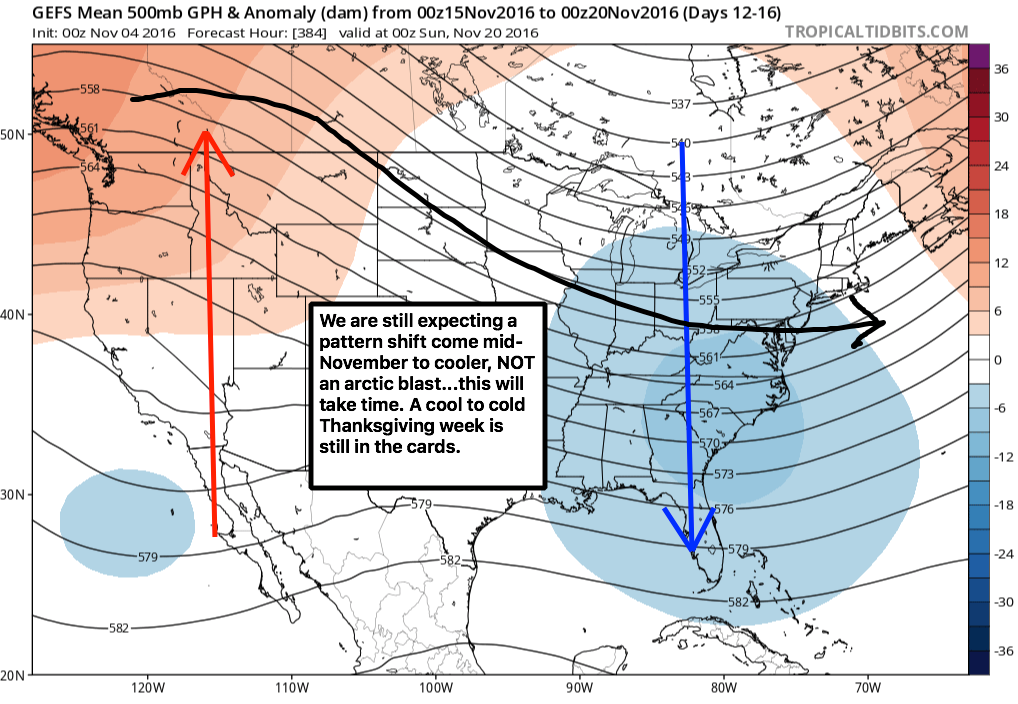 Also don't don't forget, our OFFICIAL winter outlook comes out November 15th at 8:00pmEST with a live Q&A as well! We can't wait to share with you our thoughts on this coming winter and to answer all of your pressing questions! Have a fantastic weekend guys and thanks for checking out the latest Zones update.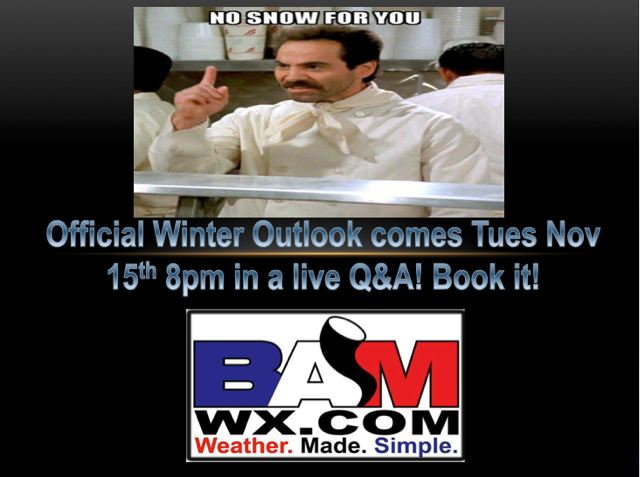 Confidence and Risk:
Above average to high confidence of continued dense fog well into the morning hours, especially across Zone 4
High confidence in more "seasonal" temps today across our Zones
Above average confidence in patchy fog tomorrow morning
High confidence in high pressure dominating our weather over the next 5-7 days, keeping things dry
Average to above average confidence in a cooler pattern shift coming around the 15th of this month, with a cool to cold Thanksgiving week possible!
Today's Video (3 min):