#ILwx #INwx #OHwx Friday All Zones – Patchy fog possible into the weekend, otherwise high pressure and continued warmth
Key Points – Friday, November 4, 2016 – short term
Much more mild this afternoon than in previous days this week…cloud cover and fog are the culprit to blame for those 40s and 50s around the 1pmEDT hour today.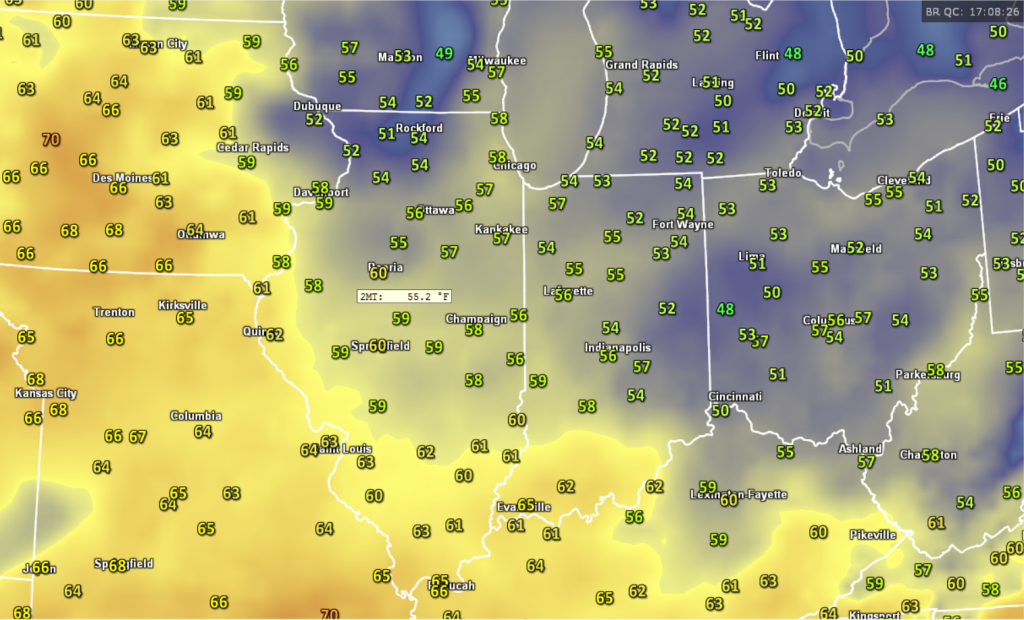 We have continued fog chances heading into tomorrow morning as well, as you can see below we have an inversion near the surface which typically means fog or misty conditions. I don't expect any patchy fog to persist well into the morning, it'll be a beautiful day with mostly sunny skies and dry conditions.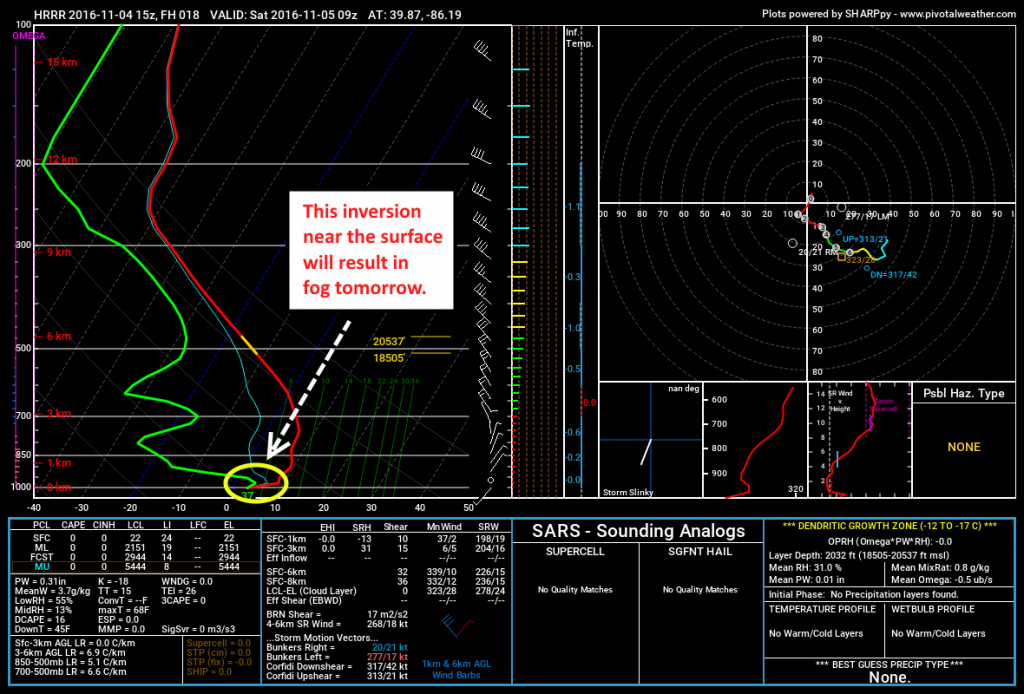 The reds and oranges in this map represent reduced visibility; patchy fog will be present across our Zones tomorrow morning.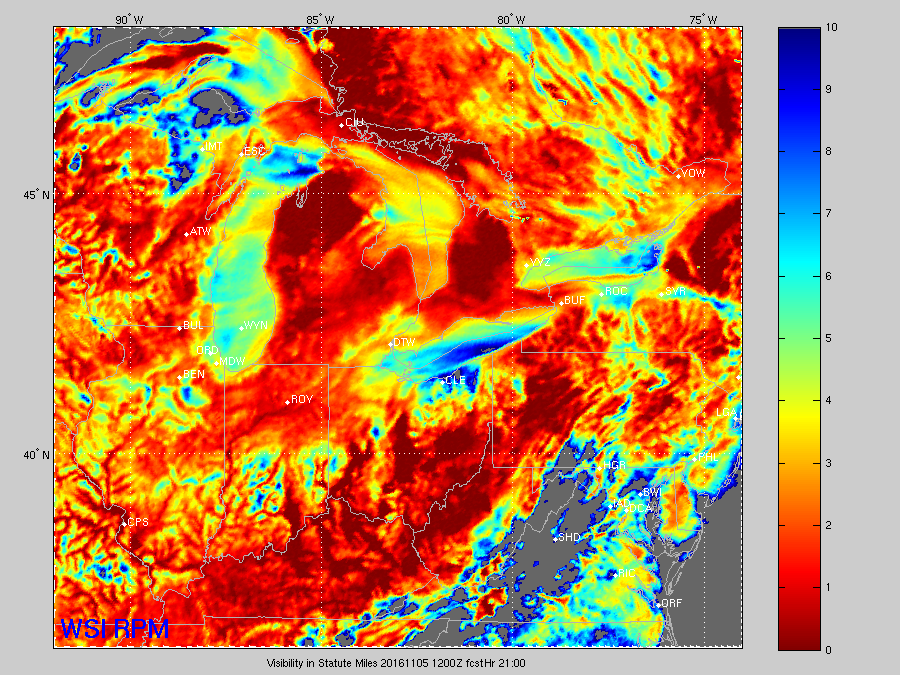 Otherwise, continued high pressure is in the forecast over the next week which will keep things warm and dry. Here are our updated Week 1 temperature and precipitation outlooks hot off the press this morning.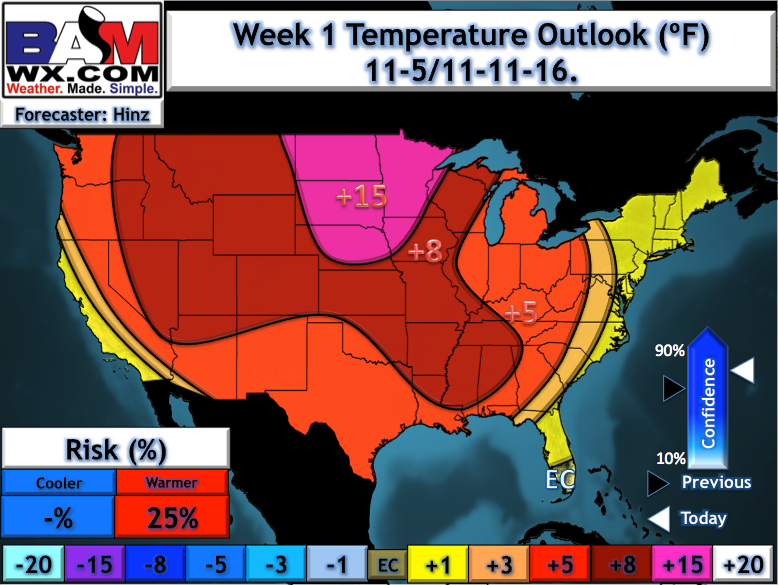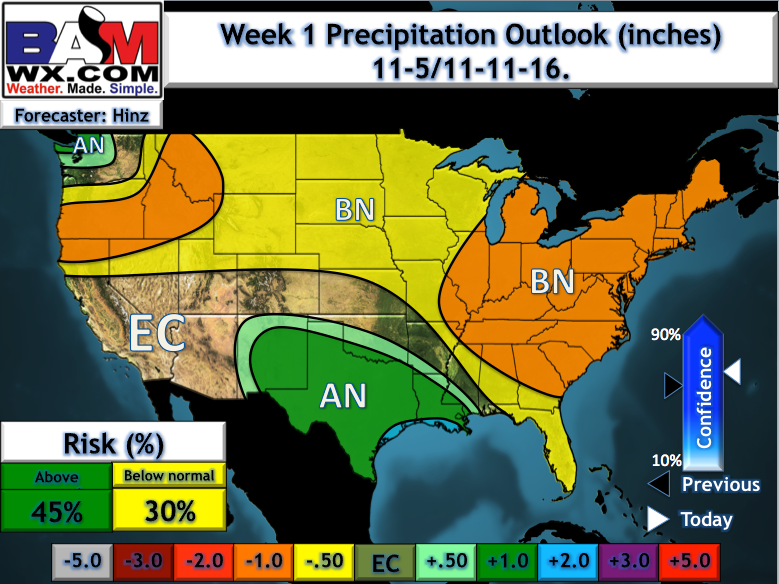 Also, don't forget to check out the latest Winter Threat Assessment post we published a couple of hours ago! It's packed with a ton of details we are focusing on with the upcoming pattern and how winter is looking to shape up. Here is the link to access on the site: https://bamwx.com/category/long-range/significant-winter-discussion/
Confidence and Risk:
Average confidence in patchy fog tomorrow morning
Above average confidence in above normal temps this weekend into next week
High confidence high pressure continues into next week
Today's Video (4 min):