Key Points – Thursday, November 3, 2016 – next week
FORECAST DISCUSSION:
Latest look at current satellite shows clouds continuing to move from the west to east across both Zones this morning…we will clear out by this afternoon/evening for a nice day ahead.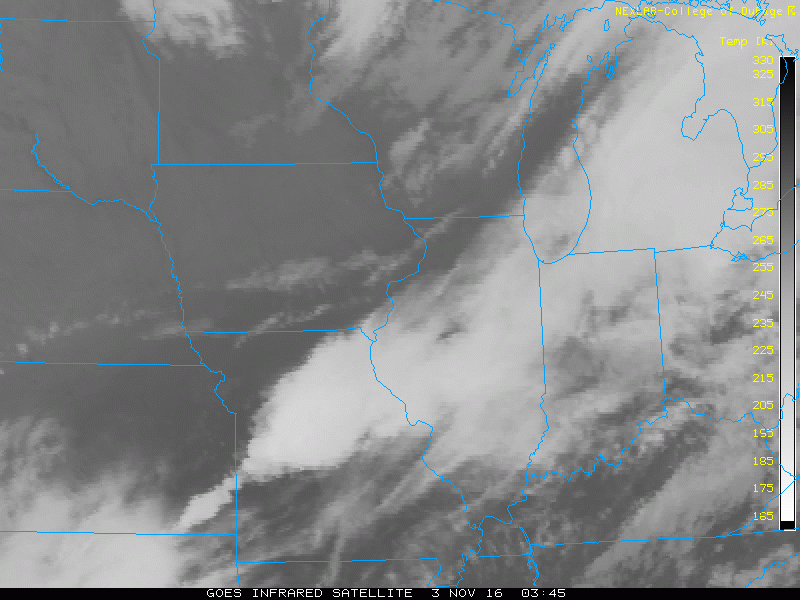 Fog is our main concern today and over the next couple of days across the Zones, especially up in Zone 4. The black and darker colors on this map represent very low visibilities aka fog this morning. Isolated patchy fog possible in Zone 3 as well.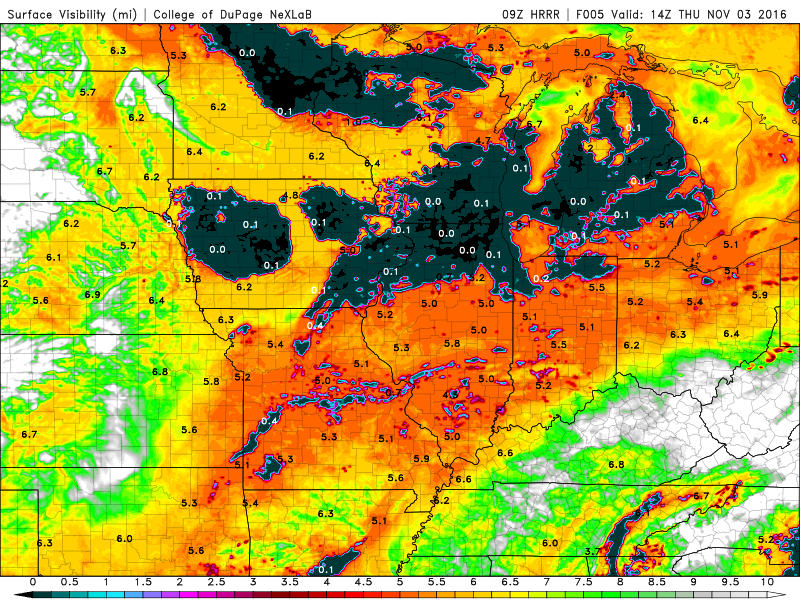 Dense fog advisories possible Friday morning across the Zones, especially in Zone 4, with patchy fog also possible Saturday morning as well.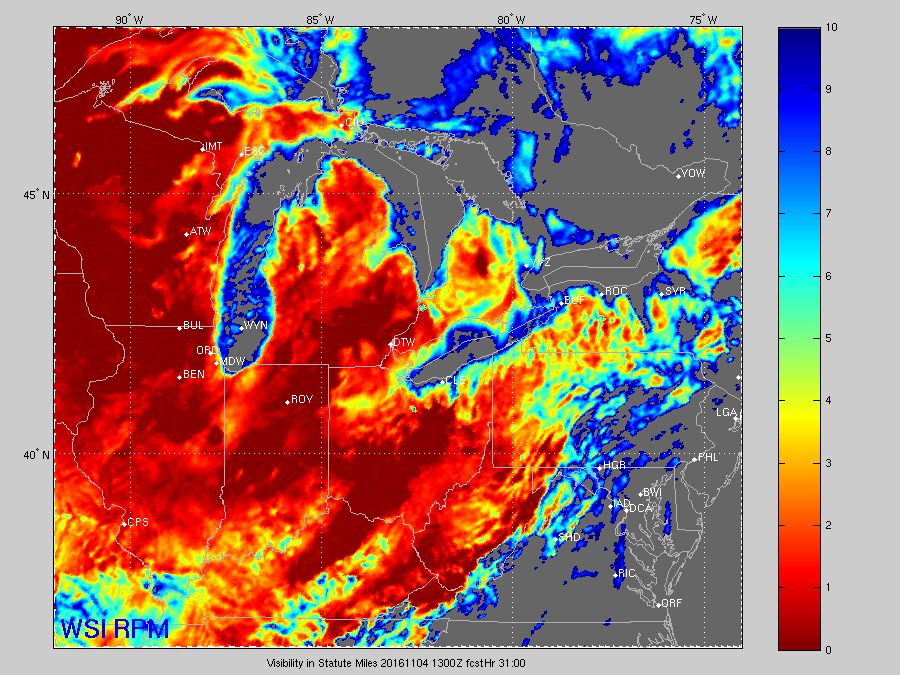 Big time high pressure dominates the pattern over the next 5 days…mostly sunny skies, fair-weather cumulus with above normal temps expected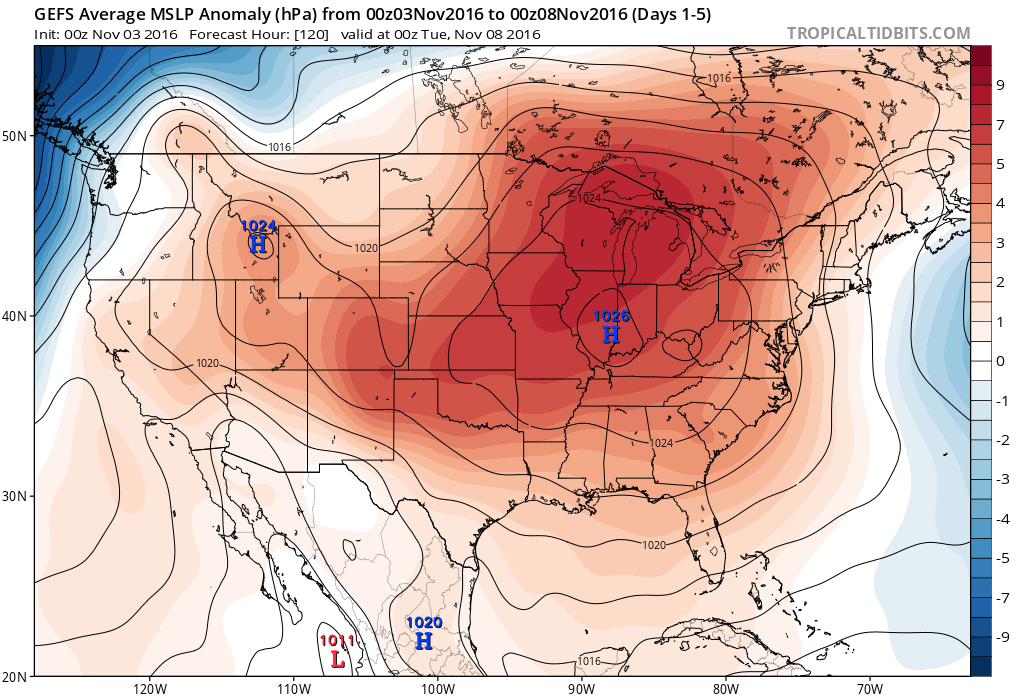 Continued well above normal temps next 7-days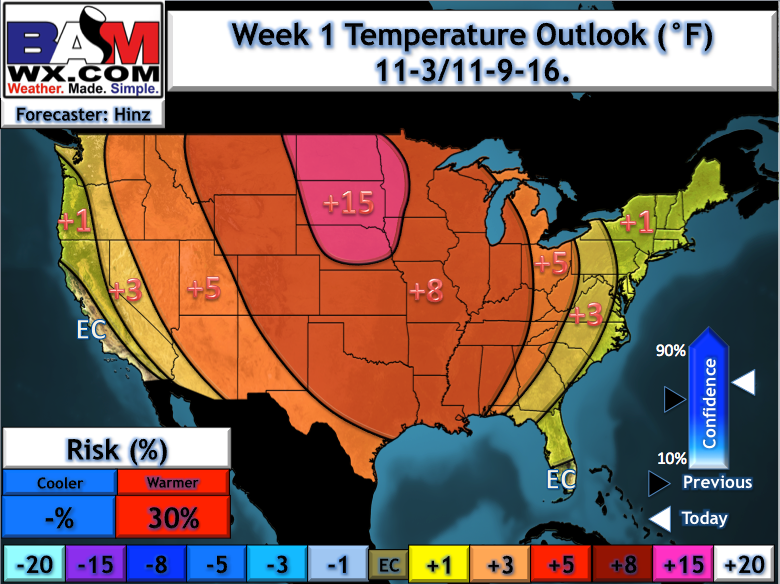 Peoria, IL 7-day shows above normal temps in the forecast

Looking ahead to Monday night into Tuesday morning, isolated shower chances possible…confidence is below average as to coverage right now, but amounts will be minimal at best. Otherwise, high pressure is the forecast over the next 7-10 days.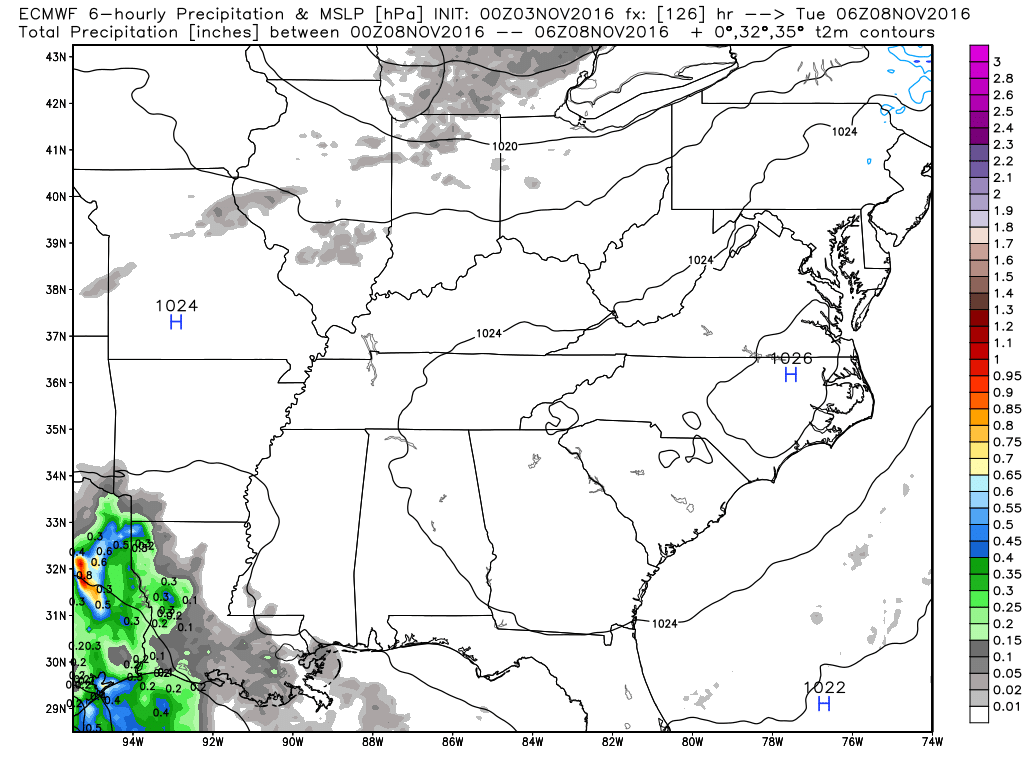 Don't forget to check out our latest FREE Winter Threat Assessment blog on the site, located under "Long-Range"! Will be packed with great detail on targeted winter systems 7+ days out!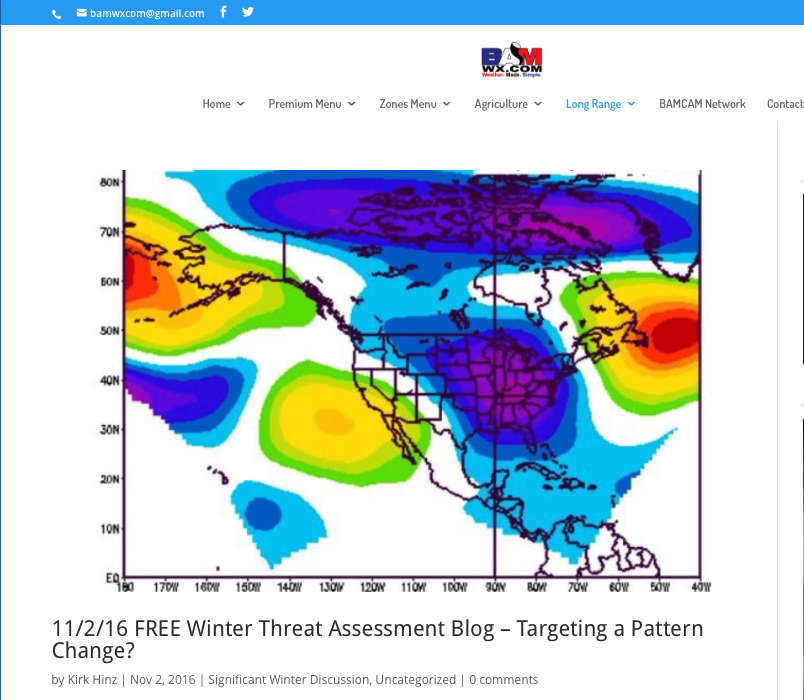 Confidence and Risk:
High confidence in continued foggy/misty conditions especially across northern Zone 4 this morning…clouds will give way to mostly sunny skies tonight
Above average confidence in fog over the next 2 mornings
High confidence in high pressure dominating the pattern over the next week+
High confidence in well above normal temps over the next 7 days
Average confidence in isolated showers next Mon night into Tues morning
Today's Video (4min):