Key Points – Thursday, November 3, 2016 – short term
Hey good Thursday afternoon and thanks for checking out the latest all zones update, let's take a look at current visible satellite to see how our cloud cover is shaping up into this evening. Sunshine moving in where clouds are exiting to the east, a clear sunset possible for many locations tonight.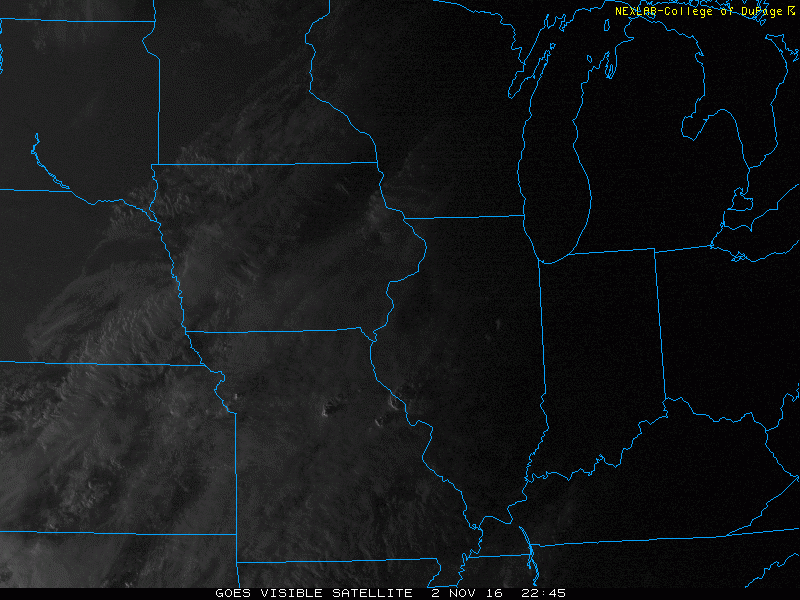 Current temperatures across the Zones reflect today's cloud cover and frontal passage…much cooler across northern IL and IN, still mild across central/southern IL, IN and Ohio but definitely not as warm as we've experienced the last 2 days.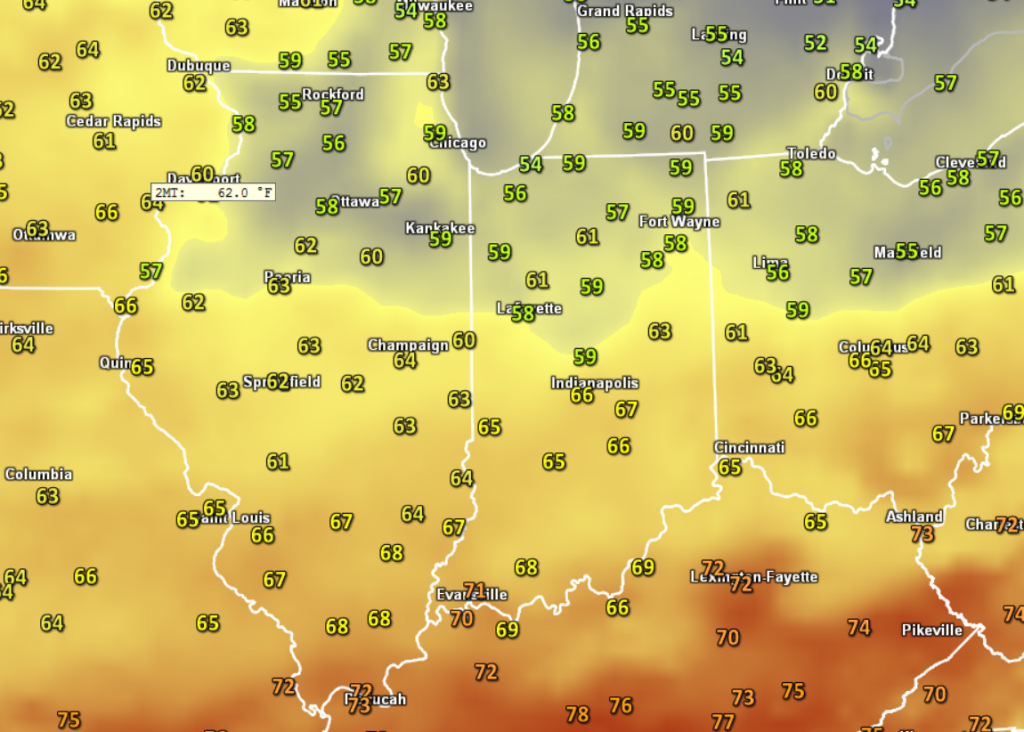 Fog will be an issued for the Zones Friday and Saturday mornings likely, noted by the reds and oranges on the maps below. Many areas have a good chance for reduced visibility into the morning hours…aka fog. Even a few dense fog advisories would not surprise me, especially Friday morning.Friday morning: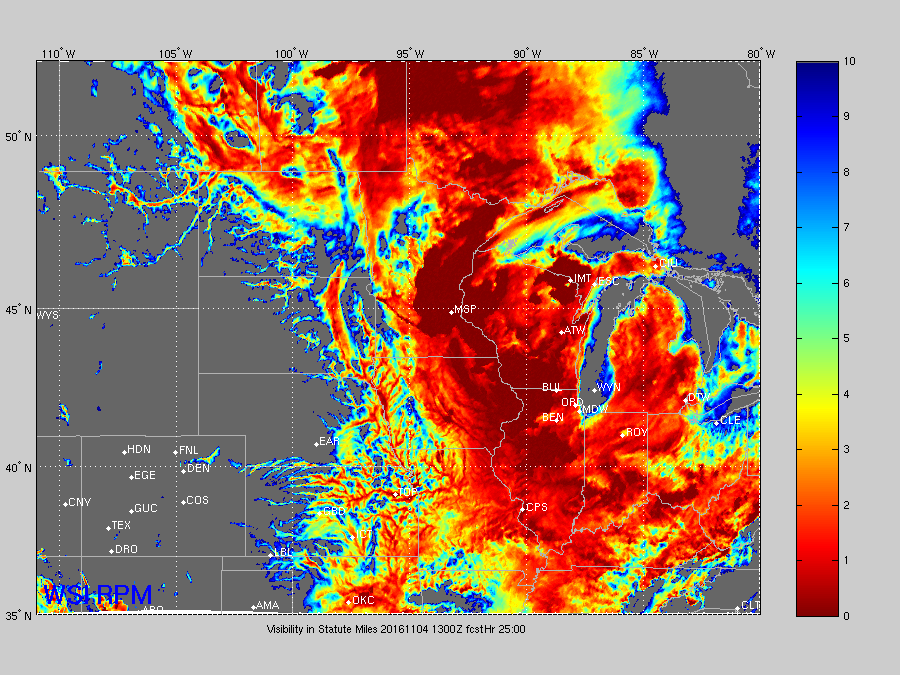 Saturday morning…notice how it's more of a patchy risk vs Friday's graphic
Our next shower chance across the Zones comes next Monday evening into Tuesday morning, as moisture rides clockwise around our strong southeast ridge of high pressure. Accumulations will be minimal, confidence is still average on timing and location of these showers.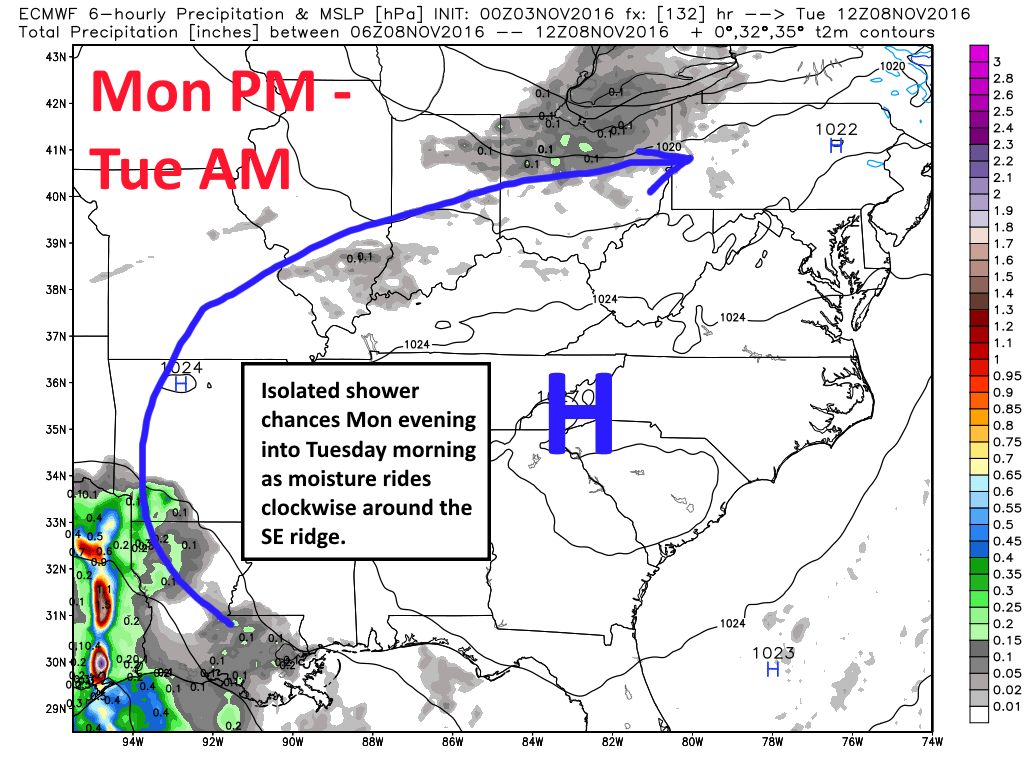 Continued warmth over the next 5 days as seen by the reds and oranges on the map below…this is a 5 day temperature anomaly map, the brighter the colors the more above normal the temperatures. 60s and 70s will continue into early to mid next week.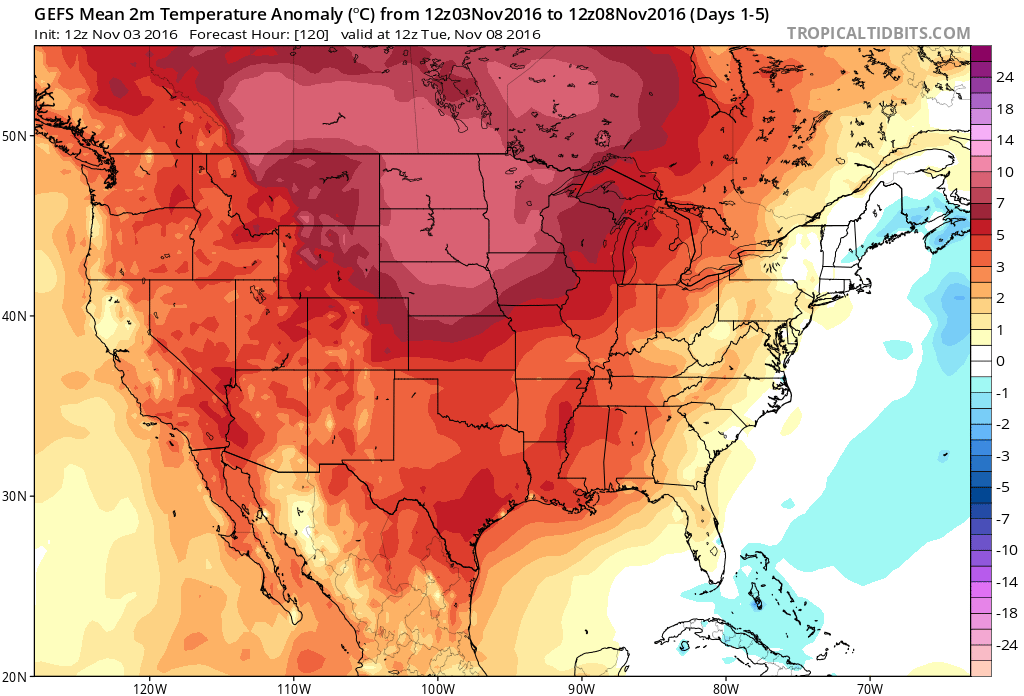 Confidence and Risk:
High confidence high temperatures have been modified today because of the persistent cloud cover and fog over the Zones
Above average confidence on our fog risk Friday and Saturday mornings
Average confidence in our isolated shower chances Mon evening into Tues morning next week
High confidence that well above normal temperatures persist into next week
Today's Video (3 min):